Unpopular Opinion of the Week – Round 10
Previously a segment on the weekly SC Report podcast, we've decided to bring in a bit of left-field, controversial thinking to our weekly lineup of articles. Who better than a Manly fan to deliver this one! Welcome aboard Matt West for the Unpopular Opinion of the Week. This one's designed to stoke the fire, so don't be afraid to fire back!
Say No To Turbo
And say hello to Gutho
Now it seems an easy fix. It seems like a no brainer. Papy's crook and you will actually MAKE money with a trade to Tommy. Just do it right?
Wrong.
He hasn't shown anywhere near his best of last year, in SuperCoach scoring or the way he dominated other teams. There aren't going to be the 150 plus blowouts. Teams have tightened up and as per Talakai, they know how to play him. Next up for the Sea Eagles is the Talakai-nullifying Broncos.
Last week was his second-biggest score to date behind a try-assisted 87 against an ordinary Raiders outfit. At home, dry track, full house against the Tigers. No tries, 1 try assist. 78 points.
Compare that to Gutho's 1 try, 1 try assist and 96 points against the reigning Premiers. Dylan Brown moving back to the halves has revitalised The King. That experiment is over (also, can we stop coaches putting their sons into their teams? Yea, Nathan's good, but Arthur and Walters aren't Cleary) and not likely to return anytime soon.
He has an average of 66.4PPG while the more- tempting King Gutho's average is 63.4PPG and for a difference of $356k? That's a Joseph Suaalli for free, or a bucket load of cash for a Round 13 keeper. His run isn't great either. Broncos away, then Parra and Melbourne before Origin.
And over Origin last year, he played twice in six rounds. Can you really have $900k on your bench for that long?
Yes, Gutho doesn't play 13, but will also not be rested post-Origin. He plays Canberra and the Bulldogs in the next 4, a run which also includes an out of form Roosters and a leaky Manly (go see the doctor, that should clear up in a week).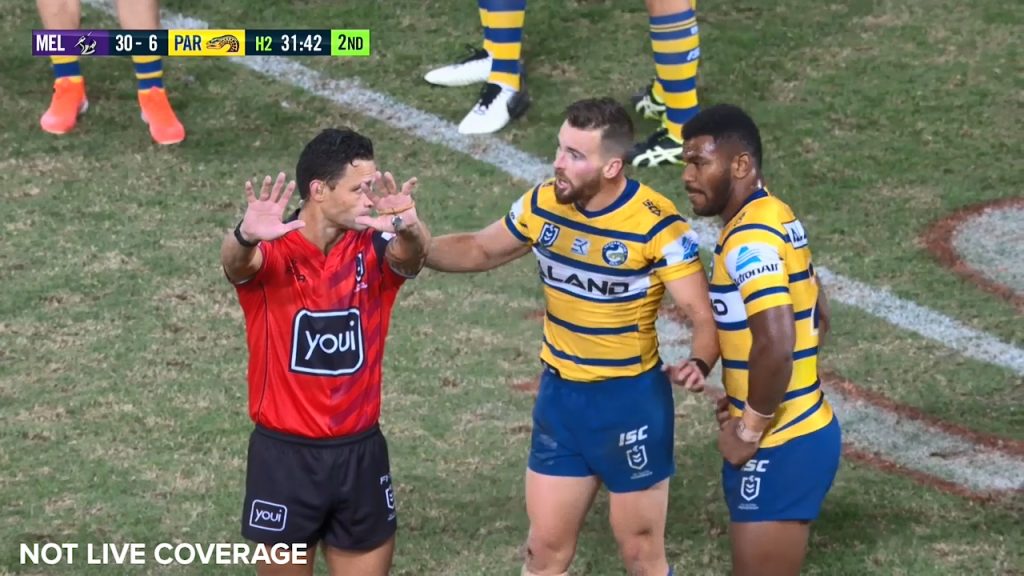 The Eels should remain relatively untouched for Origin, with the only caveat that if Paps is out for longer than 4 weeks, Gutho could come into consideration. There have been no rumblings of that yet and I think Nicho is ahead of him in the pecking order this year anyway.
Round 17 is against the Tigers and 18 the Warriors where he would have fattened in price to at least $750k. Nicely enough for an easy switch to a post-Origin Turbo or a now-healed Papy.
So I'm going to bypass Tommy T, save the cash and grab the King.
Good luck all.