While we're still in that lull period of the representative weekend and before the teams are named for round 16, I've been taking a long hard look at the hardest part of SuperCoach for the 2021 season. The Hookers. It's a position that was once one of the easiest places to pick. You'd grab Cam Smith and Damien Cook and leave it be. And even last year we saw the emergence of young Harry Grant that was supposed to ensure that trend continued in the post Cam Smith era.
But then we hit 2021 PVL ball and the whole safety net got torn apart. Smith retired, Grant got hurt and Cook was rendered useless by either game plan or the new rules. Or maybe both. Which means we've had to turn to others to fill the void. A couple of new names have come to the fore, but have fallen away again due to form or injury. So what do we do now?
With round 17 just around the corner, the run home shortly after and trades now at a premium, I took a long, hard look at the options available to us. And let me tell you, it's not an overly arousing prospect. But it's not all bad.
Below, I've compiled a list of every "realistic" player available for the round 17 bye (i.e. anyone who might be suiting up for the round, not the nuffs). There are a few left field options here and depending on your trades and priorities (points v cash generation), maybe I can point out someone that you may not have thought about previously. It's all food-for-thought.
So let's talk Hookers!
Bulldogs
Jeremy Marshall-King / $447,500 / 53.5 Average / 26BE
Up until this year, JMK hadn't missed a game since debuting in r26 of 2017 but has only played 4 games this year due to a foot injury suffered in round 3. He returned in r14 and scored 75 v St George and then 66 v Parramatta. He averaged 52 PPG across 2020, and has increased that this year (in 4 games), but now plays Manly, Roosters and Bunnies over the next three rounds. That's a very tough draw. I mean, tougher than usual for the Bulldogs.
Raiders
Josh Hodgson / $469,500 / 57.4 Average / 56BE
It surprised me to see that Hodgson currently has the 3rd highest average of the hookers available for round 17. Between the injuries and the timeshare, I didn't expect him to be sitting so high. Speaking of, Hodgson returned from injury in round 12 and has scored 79, 46, 73 (66 PPG) whilst reclaiming the majority of the minutes at #9. The Raiders play the Titans next and then Manly (without Turbo) in r17.
Tom Starling / $280,600 / 36.7 Average / 88BE
Starling was a top class gun last year when Hodgson was missing, and he was great as starter from rounds 7 to 11 (62.8 av) because of the same reason. However, he's now been relegated to just 15 MPG in the three games since Hodgson's return.
Sea Eagles
Karl Lawton / $453,900 / 68.0 Average / 44BE
Lawton has come from nowhere and as it stands, is the highest averaging available player of all round 17 hookers (including Cook). The proviso is that he's only played 4 games but is starting in second row which is seeing him notch up far more consistent scores. He's had 58, 89, 76 and then 49 in his four games (three starts). However, Josh Schuster is tipped to return from injury as soon as round 16. How does his return impact Lawton?
Lachlan Croker / $429,200 / 47.5 Average / 56BE
Croker was playing great footy before he bombed vs the Titans (28 points). Until that, he had a 5RA of 60.2 PPG leading into that game. He's playing mostly 80 minute games and scoring between 35-50 points most weeks. It's not the greatest clip.
Kieran Foran / $319,900 / 40.1 Average / -37BE
Sneaky play here. Foran is back home and putting together a solid season. That doesn't always translate to SuperCoach scores as is shown by his low average, but we know that he'll be picked in round 17 (pending injury) and that he'll play big minutes. Lately though, he's scored 60 and 96 in past two games against the Cowboys and Titans. So, he's a mid-priced guy with a large negative breakeven. Upcoming is a great draw against the Dogs, Raiders, Dragons, and Tigers so there's some upside there to on trade post round 17.
Cowboys
Reece Robson / $465,100 / 54.6 Average / 96BE
Robson is a gun footballer, and he could be a SuperCoach gun if he was allowed the minutes but that's not how Coach Payten sees his role in the side (see also: Taumalolo, Jason). He's the main guy but is still in a timeshare. As such, he's getting just 60 MPG for an almost 55 average.
Jake Granville / $183,800 / 24.0 Average / 30BE
Lol. No.
Warriors
Wayde Egan / $420,000 / 48.7 Average / 41BE
Egan still needs to return from a facial fracture suffered in the round 14 loss to the Storm. The initial report had him missing just a week or two (the break helps) so he theoretically could be back for round 16. Even still, he has a sub-50 average in his 13 games as starter.
Jazz Tevaga / $376,000 / 47.0 Average / 55BE
Played as starter in round 15 but still got only 52 mins. He appears to have fallen out of favour at the club, getting dropped all together in round 14. If Egan is back in the next two rounds then there's a very real chance he's out of the side again. Although the new COVID quarantines for Euan Aitken and more specifically Josh Curran may mean some more game time for Jazz over the coming two weeks. Just be aware that Curran's two weeks technically ends just before their round 17 game.
Taniela Otukolo / $173,700 / 25.0 Average / 20BE
Grabbing a debut in round 15, Otukolo played 30 minutes for 25 points. But you would have to assume he's back out of the side with a potential Egan return.
Sharks
Blayke Brailey / $428,500 / 48.4 Average / 64BE
Brailey is really the sole option at Sharks and he plays 80 minutes each week but like Egan, he still has a sub-50 average. The Sharks do have a decent run coming up in the Broncos, Warriors, Raiders and Dogs but it's hard to see him drastically improving considering he's always been a 48-49 PPG guy through his career.
Rabbitohs
Peter Mamouzelos / $173,700 / 24.0 Average / 21BE
Mamouzelos debuted in round 14 with Cook out for Origin, but only as the back-up to Benji Marshall. That could be the case again in round 17 and/or 18, or he could get a start v Cowboys due to Latrell being out at Origin 3. We've seen already this year when Trell was suspended that Bennett will use Cody Walker at fullback and Benji in 5/8. So that leaves hooker open for Mamouzelos to maybe play and then nuff out afterwards. But it's still very much a wait and see if he's named. He's surely a round 17 buy at best.
Roosters
Lachlan Lam / $372,000 / 42.8 Average / 48BE
Lam is now locked into the starting Roosters team in the halves alongside Sam Walker, but his dual position eligibility makes him thebest option the Chooks have at rake in the SuperCoach game. Since coming back into the team in round 10 following Drew Hutchison's injury, Lam has played five games for an average of 50.8 PPG. Sydney plays the Storm in round 16 but then the draw opens up starting with the Dogs in round 17 (then Cowboys and Knights).
Sam Verrills / $247,800 / 28.7 Average / 40BE
Verrills has made his way back from an eye injury of all things, but seems to have lost the starting spot to Adam Keighran now. He played off the bench in round 15 and only got about 36 minutes.
Ben Marschke / $223,400 / 28.2 Average / 65BE
Ben Marschke is still suspended for another week but then should be back for round 17. But that's if he gets back in the side at all. With the return of Verrills and emergence of Keighran, Marschke is likely the third option now.
Victor Radley / $335,600 / 40.1 Average / 27BE
I had to double check but Radley's suspension seems to have included the two Origin games, meaning he's eligible for selection in round 16. He's super cheap for what he can do, and has a handy BE of just 27 points. But because of his brain snap round against the Broncos, in which he scored 21 points, that BE will shoot north after his next game. But if he's punching out 50's, you'd be happy to pay the tag for that. Then again, if the two Origin games counted towards his suspension because he would have been selected, you assume he's in the NSW team in game 3 and then would miss round 17. If he's not, I'm calling collusion.
Non-R17 Options
As I said earlier, none of those guys instil a whole lot of confidence, especially in the longer term. Post-round 17 you'll be wanting to get one of these guys in to ride them home. That means getting in a round 17 guy will cost you two trades, and who can afford that at this stage of the game? I know I can't.
Harry Grant / $593,900 / 71.6 Average / 79BE
Grant has elevated himself as the premier SuperCoach hooking option but based off of a rookie season and one injury plagued season but he now has hamstring injury and will miss a couple games in hope to return for Origin 3. The argument could have been made to just get him ASAP but with the injury, it's best to wait until he's back and see how he goes after Origin is done. I will say this though. Grant will be my first picked of 2022 once he's healthy and takes over the sole hooking duties for the Storm.
Brandon Smith / $645,800 / 68.9 Average / 82BE
The most in-form hooker in the game and a man I am proud to say I have in my side. It's one of the best trades I made this season. Cheese has the added bonus of dual-positional status and can be moved down into 2RF as well. It makes him a great pairing for a Karl Lawton type if you have both, or maybe Victor Radley if you wanted to take the punt there on the run home (unfortunately there are no basement priced nuffs to go with. Siliva Havili maybe?). Smith's scores have been getting boosted by tries every week, similar to Papali'i's early season run, but Melbourne are dominating everyone so he honestly could keep it up. And the Harry Grant injury helps him keep a large role in the side. Problem now is that he's the most expensive #9 in the game, and if (when) the tries to dry up, he'd likely regress to a more realistic 55-60 average.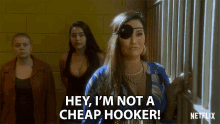 Damien Cook / $483,100 / 60.5 Average / 28BE
I sent out a tweet after the Broncos game last week. It essentially said that Cook scored 47 points in a game where the Bunnies won 46 zip. He's just about done if that's the regular. I can see him being a decent backup option to play matchups on the run home, but that last matchup was just about as good as it gets. Who would you play him against?
Jayden Brailey / $447,800 / 65.2 Average / 79BE
Brailey is having a breakout campaign as the Knights captain, but has fallen away badly lately. The returns of Pearce, Ponga, Frizzell etc. could get him back in form for the run home and at the least he should be a 55-60 point scorer. If you've already got him, it's probably worthwhile just holding onto him at this point.
Connor Watson / $441,400 / 58.5 Average / 91BE
As said above, with the return of everyone to the team Watson should go back to the #14 role where he's played pretty well this season. He's averaged 58.7 PPG off the bench this year. He's not an every week play. More matchup dependent in a team that has an extremely favourable run to the finals. From round 20 onwards, the Knights play Canberra, Brisbane, Cronulla, Canterbury, Gold Coast and then Brisbane again.
Reed Mahoney / $465,700 / 71.1 Average / 45BE
The way he's been going this year, Reed Mahoney would have been up there with my pick of the bunch for the run home. But a shoulder injury suffered in round 13 has muddied the waters and he now has an indefinite timeline on return date. When exactly he comes back is anyone's guess.
Ben Hunt / $540,200 / 68.4 Average / 55BE
The boom or bust option. Hunt has big tons in him if the Dragons are on the up. But are you going to be confident of that on any given week. For example, he scored 132 in the come from behind win over the Raiders last round, but in round 14 he scored just 14 points as the Dragons lost to the Dogs. The freaking Dogs man.
Apisai Koroisau / $458,800 / 48.4 Average / 72BE
It's not a secret that the Panthers are crazy good but Api hasn't been a part of that at all. It's pretty much just Cleary and To'o from a SuperCoach standpoint. He's had two 70+ games this season, against the Dogs and the Sharks when all the Origin boys were missing. Besides that, Koroisau has a 40 point average.