Lakey's Teams Analysis – Round 5
And you thought the high-scoring games were all behind us. How dare you doubt the great Lil' Papi. What an incredible display. It made sure Sunday was a day to remember and split the SuperCoach competition into the "those with" and "those without" camps.
If you're not a manager, how are you going to rectify it? It's easy if you have Tom Trbojevic instead. Now that he's out for a month he has to go and you'll make money with this trade. Not as much as the start of the year, but still. Take the small wins.
It's a big weekend ahead of us. The Souths and Roosters draws are both beginning to open up nicely for these attacking sides and some decisions are going to have to be made in order to maximise scoring potential. Let's check out what we've got for round 5.
NEWCASTLE KNIGHTS v MANLY-WARRINGAH SEA EAGLES
Thursday, 7.50pm, McDonald Jones Stadium, Newcastle
Knights: 1. Kalyn Ponga 2. Dominic Young 3. Dane Gagai 4. Bradman Best 5. Enari Tuala 6. Jake Clifford 7. Adam Clune 8. Jacob Saifiti 9. Chris Randall 10. Daniel Saifiti 11. Tyson Frizell 12. Brodie Jones 13. Kurt Mann
Bench: 14. Phoenix Crossland 15. Sauaso Sue 16. Leo Thompson 17. Jirah Momoisea
Reserves: 18. Simi Sasagi 19. Pasami Saulo 20. Tex Hoy 21. Edrick Lee 22. Jaron Purcell 23. Dylan Lucas 24. Brayden Musgrove
Lakey's Take
Changes: Mathew Croker out
Sauaso Sue in
Winner: Leo Thompson ($244k / 34 pts / BE 6) was promoted to the starting side at kick off last week, not that it increased his production by a whole lot. What it does mean is that the coaching staff like this kid and trust him in the trenches and I wouldn't be surprised to see the same move happen on Thursday.
Loser: Kalyn Ponga ($600k / 9 pts / BE 138) looks like a shell of his former self. 9 points in 80 minutes? Really? That was the worst SuperCoach game he has ever played. He's had low scores previously, but they were:
9 points (failed HIA after 32 minutes against Melbourne)
5 points (torn hamstring after 15 minutes)
1 point (rookie year, played 46 minutes, most of which was with a busted left arm)
As you can see, there were genuine reasons for his bad scores. I know he's got a heavily strapped knee, but he still played 80 minutes here. This is not the same man I fell for.
SuperCoach Talk: The pain continues for Newcastle fans as Tyson Frizell ($586k / 43 pts / BE 88) suffered a hamstring concern. He'd only just survived the knee injury scare from the week before and he's now been hurt again. The scans came back better than expected and he's been named but there's still a chance that Frizell is looking at approximately two weeks out of the game while he gets his body right. Luckily, this is the first game of the weekend.
Chris Randall ($300k / 62 pts / BE 6) played the full 80 minutes against the Sharks and knocked up a playable score on the week that many finally benched him. That would have largely been because of the injuries suffered throughout the game, but .
Also getting it done for SuperCoaches are Kurt Mann ($438k / 53 pts / BE 0) and Dane Gagai ($640k / 59 pts / BE 84). After a slow start, Mann now has scores of 86 and 53 in heavy losses, while Gagai's score is his worst of the year. If that's the sort of form he's going to carry all season, he may become a keeper.
Gagai's CTW partner Dominic Young ($415k / 40 pts / BE 40), has just about peaked thanks to the sin-binning. With games against Manly, St George, Parramatta and Melbourne over the next month, he can probably be moved on soon.
Jirah Momoisea ($177k / 16 pts / BE 37) can't catch a break. With injuries and suspensions, there was talk he would be starting this week, but it's not to be. I need this too. In a five-week steak bet against JT's man Andrew Fifita, Jirah is well-and truly down entering the final lap. I need him to now outscore Fifi by 50 points this weekend. Let's all pray for this together.
---
Sea Eagles: 1. Tolutau Koula 2. Jason Saab 3. Christian Tuipulotu 4. Morgan Harper 5. Reuben Garrick 6. Kieran Foran 7. Daly Cherry-Evans 8. Josh Aloiai 9. Lachlan Croker 10. Martin Taupau 11. Haumole Olakau'atu 12. Andrew Davey 13. Jake Trbojevic
Bench: 14. Dylan Walker 15. Karl Lawton 16. Sean Keppie 17. Taniela Paseka
Reserves: 18. Ethan Bullemor 19. Toafofoa Sipley 20. Brad Parker 21. Jorge Taufua 22. Kurt De Luis 23. Kaeo Weekes 24. Ben Trbojevic
Lakey's Take
Changes: Tom Trbojevic out
Christian Tuipulotu in
Winner: For obvious reasons, it's Tolutau Koula ($175k / 59 pts / BE -7). A basement-priced rookie coming along at a time when Hiku, Russell, Amone, Hamiso and probably a handful more CTW's are becoming a hassle in our teams. Love it. His breakeven isn't crazy low, but should drop again next week with a handy score and the 4 pts from round 1 dropping out of his rolling average, and he'll see a few weeks in the top side. A great get this week.
Loser: Unfortunately, that great Koula news is due to some horrible news for Tom Trbojevic ($970k / 87 pts / BE 155) and his SuperCoach managers. After sitting through what can only be described as mediocrity, Turbo finally put up a good score in week 4 only to hurt his knee and will now miss at least four weeks. In good news for managers, he's still expensive enough to trade to anyone. You'll just have to cop the massive price-loss on the chin.
SuperCoach Talk: Brad Parker ($360k / BE 24) was a withdrawal from the round four list due to COVID, while Dylan Walker ($379k / 10 pts / BE 62) failed to finish the game with a knee injury. Walker has been named to return this weekend but there is concern he actually gets there. Parker hasn't been named except for the extended bench, so Christian Tuipulotu's ($189k) spot in the side could be short lived.
Halfback is proving to be a difficult spot to get right but Daly Cherry-Evans ($659k / 80 pts / BE 67) has been consistent there despite the Sea Eagles patchy form. Scores of 60, 60, 62 and now 80 would be a run of scores I'd be very happy with. He's just about bottomed-out in price now if you wanted to jump on.
Haumole Olakau'atu ($516k / 56 pts / BE 73) has taken a hit to his appeal in recent weeks. He played just 66 minutes in round 3 for a score of 35 but returned to 80 minutes last week. The problem there is that he scored 56 points which included a try. He's had just 39 and 32 points in base+power over those weeks respectively.
For the Reuben Garrick ($655k / 65 pts / BE 71) fans out there, now might be the time to get on board. The Turbo out definitely hurts, but the Knights have been leaking points to left CTW's over the last couple of weeks. First it was Taylan May (106) and Izack Tago (94), then the Sharks Siosifa Talakai (108) and Ronaldo Mulitalo (104).
Andrew Davey ($267k / 38 pts / BE 22) has retained the starting edge spot but isn't doing anything to warrant selection and has Josh Schuster ($534k) coming back at any minute.
THE WARRIORS v Nth QUEENSLAND COWBOYS
Friday, 6.00pm, Moreton Daily Stadium, Redcliffe
Warriors: 1. Reece Walsh 2. Edward Kosi 3. Jesse Arthars 4. Adam Pompey 5. Marcelo Montoya 6. Chanel Harris-Tavita 7. Shaun Johnson 8. Bunty Afoa 9. Wayde Egan 10. Matt Lodge 11. Euan Aitken 12. Bayley Sironen 13. Josh Curran
Bench: 14. Kodi Nikorima 15. Eliesa Katoa 16. Aaron Pene 17. Jack Murchie
Reserves: 18. Taniela Otukolo 20. Addin Fonua-Blake 21. Rocco Berry 22. Pride Petterson-Robati 23. Junior Ratuva 24. Viliami Vailea 25. 'Otukinekina-He-Tofonga Kepu
Lakey's Take
Changes: Jazz Tevaga, Ben Murdoch-Masila out
Bayley Sironen, Aaron Pene in
Winner: Josh Curran ($581k / 49 pts / BE 79) got switched out wide prior to kickoff last week to allow Jazz Tevaga to start at lock. The result was Curran's first 80 minute game of the year and his worst SC score. But Tevaga is now suspended so Curran reverts back to lock for the time being.
Loser: Big news in this one with Warriors captain Addin Fonua-Blake ($502k / 59 pts / BE 60) in doubt for the clash with the Cowboys due to a minor injury he sustained against Brisbane. He's been named on the extended bench and it's said that he will play if he can get through training this week, but if that's the case, why not just name him to start? There has to be a big worry he'll miss.
SuperCoach Talk: Jazz Tevaga ($420k / 76 pts / BE 17) is out through suspension for the next two weeks. While this is good for Curran, Tevaga's history as a starting lock would make him a very viable SC option if he was able to nail down the spot. He'll be a close watch upon his return.
Joining Jazz on the sideline is Ben Murdoch-Masila ($361k / 19 pts / BE 82). The two are being replaced by Bayley Sironen ($333k / BE 67) who missed last week with a virus, and Aaron Pene ($272k / BE 45). Sironen comes straight back into the starting side, which means Eliesa Katoa ($347k / 18 pts / BE 72) stays on the bench. He played 18 minutes last week and is no longer a SC option.
Warriors fans will be excited to see the same halves pairing run out in consecutive games for the first time this year. Shaun Johnson ($462k / 45 pts / BE 36) and Chanel Harris-Tavita ($319k / 29 pts / BE 37) were great in the win against the Broncos and will look to build chemistry here, along with Reece Walsh ($584k / 86 pts / BE 49) who has been sensational with his own 3RA of 71 PPG.
Jesse Arthars ($367k / 87 pts / BE 1) had a revenge game in round four and is still cheap enough to earn some good cash, but elsewhere, Rocco Berry ($313k / BE 44) and Viliami Vailea ($205k) are lurking on the bench. I personally hope V2 can sneak back in and start earning me some money soon.
---
Cowboys: 1. Scott Drinkwater 2. Kyle Feldt 3. Valentine Holmes 4. Peta Hiku 5. Murray Taulagi 6. Tom Dearden 7. Chad Townsend 8. Jordan McLean 9. Reece Robson 10. Jamayne Taunoa-Brown 11. Tom Gilbert 12. Jeremiah Nanai 13. Jason Taumalolo
Bench: 14. Jake Granville 15. Heilum Luki 16. Reuben Cotter 17. Griffin Neame
Reserves: 18. Coen Hess 19. Brendan Elliot 20. Connelly Lemuelu 21. Emry Pere 22. Ben Condon 23. Ben Hampton 24. Daejarn Asi
Lakey's Take
Changes: Hamiso Tabuai-Fidow out
Scott Drinkwater in
Winner: The team got smashed by the Roosters and Tom Dearden ($517k / 62 pts / BE -7) still put up a great score….all things considered. Is he the real deal this year?
Loser: Once again, Reuben Cotter ($381k / 55 pts / BE 4) gets the shaft from the starting side. He's been so good lately too. Having played over 55 minutes each of the last two games, thanks to the injury to Coen Hess, Cotter has scores of 62 and 55. If he could get the starting spot he deserves he'd be well worth our consideration, but it's not to be.
SuperCoach Talk: Hamiso Tabuai-Fidow ($385k / 12 pts / BE 84) tore his PCL in the Cowboys loss to the Roosters. It sounds bad but NRLPhysio has confirmed that PCL tears rarely require surgery so Hammer is looking at just a fortnight on the sidelines. When he does return, his price should drop while that 12 is in his rolling average. He could even be a downgrade at some point. Handy. Moving back to cover fullback is Scott Drinkwater ($475k). This allows the Cows to keep the same backs structure while Hammer is out.
Jason Taumalolo ($515k / 68 pts / BE 36) moved to prop last week, but played exactly the same sort of game he usually does and he had his best score of the season. If he's getting his fitness and confidence back, Lolo could be a great option, especially if he gets the FRF upgrade next weekend.
The rollercoaster of Jeremiah Nanai ($437k / 37 pts / BE 2) continues with the man barely involved in round four. He's getting kicked to frequently during games because of his prowess with the high-ball but if that's not coming off, there doesn't seem to be a lot of upside. He'll get a few more along the way but I wouldn't be expecting anything resembling consistency.
Jamayne Taunoa-Brown ($275k / 26 pts / BE 34) came back last week but only had 26 points in 37 minutes. He's not going to the cash-cow many were hoping for.
BRISBANE BRONCOS v SYDNEY ROOSTERS
Friday, 7.55pm, Suncorp Stadium, Brisbane
Broncos: 1. Tesi Niu 2. Corey Oates 3. Kotoni Staggs 4. Herbie Farnworth 5. Selwyn Cobbo 6. Billy Walters 7. Adam Reynolds 8. Keenan Palasia 9. Jake Turpin 10. Payne Haas 11. Kurt Capewell 12. Jordan Riki 13. Kobe Hetherington
Bench: 14. Ryan James 15. Corey Jensen 16. TC Robati 17. Cory Paix
Reserves: 18. Tyson Gamble 19. Rhys Kennedy 20. Brenko Lee 21. Delouise Hoeter 22. Jordan Pereira 23. Ezra Mam 24. Logan Bayliss-Brow
Lakey's Take
Changes: Thomas Flegler, Albert Kelly, Pat Carrigan, Brenko Lee out
Kurt Capewell, Jordan Riki, Corey Jensen, Cory Paix in
Winner: Billy Walters ($300k / 16 pts / BE 54) comes in to replace the injured Albert Kelly at five-eighth. He was great in the halves in round one, scoring 64 in the sides unlikely win over the Rabbits so could become a decent earner with an extended run.
Loser: The Brisbane Broncos. The club is in the news again for the wrong reasons. After a capitulation against the Warriors, the boys drowned their sorrows and stepped on some toes. Now the wait is on to see how it affects those involved.
SuperCoach Talk: It was a brutal afternoon for the Broncos on Saturday, which continued into the night with that late-night incident mentioned above.
Both Albert Kelly ($448k / 14 pts / BE 101) and Pat Carrigan ($491k / 38 pts / BE 47) are out for an extended break with injuries suffered in the loss. Kelly limped off with a foot injury and Carrigan partially tore his MCL so will miss the next month or so. And I'm not sure what the Warriors have previously done to Tom Flegler ($379k / 38 pts) but he was out for blood on Saturday afternoon. In his return from suspension, he was reported four times, sin-binned and ultimately suspended again for two weeks. Rough night.
Kurt Capewell ($439k / BE 61) and Jordan Riki ($420k / BE 68) both come back, which provides some much needed starch and leadership in the forwards. Cory Paix ($205k) also gets his season debut and since he was once going to be the Broncos starter, he'll be worth monitoring.
The right side CTW pairing of Kotoni Staggs ($383k / 38 pts / BE 48) and Selwyn Cobbo ($283k / 22 pts / BE 46) suckered too many in and are now on the chopping block of SuperCoaches everywhere. They've dropped $50k and $40k respectively, which is tough to accept but with the emergence of Koula and May, you can reverse the bleeding in a hurry. Adversely, non-managers could pick up a bargain if it ever starts to click.
---
Roosters: 1. James Tedesco 2. Daniel Tupou 3. Paul Momirovski 4. Joseph Manu 5. Kevin Naiqama 6. Sam Walker 7. Luke Keary 8. Jared Waerea-Hargreaves 9. Connor Watson 10. Siosiua Taukeiaho 11. Nat Butcher 12. Sitili Tupouniua 13. Victor Radley
Bench: 14. Drew Hutchison 15. Daniel Suluka-Fifita 16. Angus Crichton 17. Lindsay Collins
Reserves: 18. Naufahu Whyte 19. Renouf Atoni 20. Lachlan Lam 21. Sam Verrills 22. Adam Keighran 23. Joseph Suaalii 24. Fletcher Baker
Lakey's Take
Changes: No changes
Winner: Joseph Manu ($565k / 118 pts / BE -13) went big against the Cowboys, notching up his second biggest score ever. He had two tries and two assists while terrorising the Cowboys left edge. The Roosters have a great run coming up and Manu could be a pod if this form continues.
Loser: Billy Smith ($294k / BE 15) has failed to light the world on fire so far this season, and just as the Roosters draw opens up he's out for a few weeks with a foot injury. Considering he's just recently returned from a lisfranc layoff, it makes sense to be cautious with the kid, but it hurts for managers.
SuperCoach Talk: Are the Roosters back? It was a dominant win against the Cowboys last week and they're odds-on favourites to repeat that at Suncorp on Friday night.
The big names had big games. James Tedesco ($721k / 88 pts / BE 77) and Daniel Tupou ($569k / 79 pts / BE 31) were heavily involved as always. Tupou in particular doesn't get the recognition he should. He'd be a fantastic CTW to get you through the next month, with games against the Broncos, Warriors, Dragons, Bulldogs and Titans coming up. Similarly Victor Radley ($455k / 100 pts / BE 1), but he's not a traditional big scorer.
With that in mind, I'm hopeful of some decent scoring from the likes of Sam Walker ($489k / 35 pts / BE 79) and Luke Keary ($474k / 50 pts / BE 81) during this stretch. They've been anything but inspiring but the matchups could help.
Kevin Naiqama ($307k / 56 pts) is the Billy Smith replacement on the coveted right wing. He scored a try in his Chooks debut and if guaranteed a run there, he'd be a trade-in option, but with Smith apparently returning next week and Joesph Suaalii ($260k) playing well in reserve grade, Kev won't be there long.
On Angus Crichton ($558k / 49 pts / BE 94) watch, he's dropped almost $100k in two weeks and still has a big breakeven to contend with.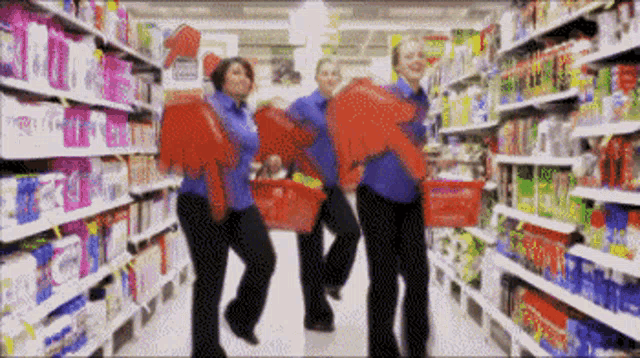 CANBERRA RAIDERS v MELBOURNE STORM
Saturday, 3.00pm, McDonalds Park, Wagga Wagga
Raiders: 1. Charnze Nicoll-Klokstad 2. Nick Cotric 3. Matthew Timoko 4. Semi Valemei 5. Jordan Rapana 6. Jack Wighton 7. Brad Schneider 8. Josh Papali'i 9. Tom Starling 10. Joseph Tapine 11. Hudson Young 12. Corey Harawira-Naera 13. Elliott Whitehead
Bench: 14. Matt Frawley 15. Emre Guler 16. Adam Elliott 17. Corey Horsburgh
Reserves: 18. Xavier Savage 19. Ryan Sutton 20. James Schiller 21. Harry Rushton 22. Jarrod Croker 23. Trey Mooney 24. Peter Hola
Lakey's Take
Changes: No changes
Winner: It was an awful afternoon for the Raiders, but Corey Harawira-Naera ($521k / 54 pts / BE 80) got through 80 minutes on the right edge once more. If that's his role this season, he's far more intriguing as we know what he can do with the time.
Loser: Joe Tapine ($472k / 54 pts / BE 52) needs more time, Ricky. A 1.14 PPM rate is exceptional, but the 44.3 MPG is not.
SuperCoach Talk: It's the same 17 that ran out last weekend and were embarrassed by the Sea Eagles, but with the usual wrinkle of Tom Starling ($394k / 33 pts / BE 22) as the starter and Matt Frawley ($200k / 11 pts / BE 33) on bench. Expect that to swap on game day as it has the past two weeks.
Jordan Rapana ($555k / 42 pts / BE 46) had another solid score in the lop-sided loss. He boosts his scores with the workrate he brings each week. Rapana loves to come in off the wing and steal a dummy half run and his elusiveness leads to tackle breaks. But while the Raiders fail to score points, it's hard to take the punt.
This also might be the last week of Brad Schneider's ($265k / 38 pts / BE -33) viability. Once the 79 drops out of his rolling average next week, his breakeven will shoot up. Unless of course, he can put up another big game this week against the Storm who are allowing 35.5 PPG to right halves so far this season.
---
Storm: 1. Ryan Papenhuyzen 2. Nick Meaney 3. Reimis Smith 4. Justin Olam 5. Xavier Coates 6. Cameron Munster 7. Jahrome Hughes 8. Jesse Bromwich 9. Harry Grant 10. Nelson Asofa-Solomona 11. Felise Kaufusi 12. Kenny Bromwich 13. Josh King
Bench: 14. Brandon Smith 15. Alec MacDonald 16. Trent Loiero 17. Tepai Moeroa
Reserves: 18. Tyran Wishart 19. Chris Lewis 20. Marion Seve 21. Jayden Nikorima 22. Jordan Grant 23. William Warbrick 24. Sualauvi Faalogo
Lakey's Take
Changes: No changes
Winner: How about Ryan Papenhuyzen ($796k / 193 pts / BE -47) huh? Wasn't a bad afternoon. Four tries, an assist, a contribution, six goals, three linebreaks, two linebreak assists and a handful of tackle breaks. Insane. Hopefully, you got on him as captain.
Loser: I didn't. I was on Cam Munster ($666k / 33 pts / BE 57) who failed to get any attacking stats or get involved in any real capacity despite the Storm scoring 44 points. Sometimes I really hate this game.
SuperCoach Talk: No need to mess with a team that ran out winners 44-zip.
Josh King ($393k / 56 pts / BE -16) keeps Brandon Smith ($557k / 33 pts / BE 42) out of the starting lineup for the time being. There were rumours about last week that a late shuffle would see King move to prop and Cheese start at lock but it never eventuated. Instead, King started and moved to prop at first change, even scoring a try to solidify his score for one more week. That change to prop and lock respectively could still happen but it wouldn't negatively effect King and would only serve to boost Smith. Note to self for 2023 – Prop and Lock is a good team name.
Xavier Coates ($417k / 87 pts / BE -15) feasted on the Bulldogs too. This was the sort of upside we knew he could have on the back of the Storm attack, but his base+power is still very low. Who cares though as long as he's scoring and setting up tries.
Part of Coates success was due to Jahrome Hughes ($598k / 68 pts / BE 78) who bounced back from a couple of low weeks to post a good score. There's a worrying trend developing between him and Munster where only one is scoring well each week.
For those opting not to start with Harry Grant ($645k / 85 pts / BE 28) and cheering that he's missed two of the first four weeks because you got the advantage, just know that he's currently averaging 22.5 points more than the second highest averaging hooker in SuperCoach. It's Harry or nothing.
SOUTH SYDNEY RABBITOHS v ST. GEORGE-ILLAWARRA DRAGONS
Saturday, 5.30pm, Accor Stadium, Sydney
Rabbitohs: 1. Latrell Mitchell 2. Alex Johnston 3. Taane Milne 4. Campbell Graham 5. Josh Mansour 6. Cody Walker 7. Lachlan Ilias 8. Tevita Tatola 9. Damien Cook 10. Thomas Burgess 11. Keaon Koloamatangi 12. Jai Arrow 13. Cameron Murray
Bench: 14. Blake Taaffe 15. Jacob Host 16. Davvy Moale 17. Liam Knight
Reserves: 18. Hame Sele 19. Isaiah Tass 20. Peter Mamouzelos 21. Richard Kennar 22. Dean Hawkins 23. Jaxson Paulo 24. Siliva Havili
Lakey's Take
Changes: Jaxson Paulo, Mark Nicholls, Siliva Havili out
Josh Mansour, Blake Taaffe, Davvy Moale in
Winner: Lachlan Ilias ($239k / 55 pts / BE -10) finally showed what he can do on the big stage. He looks like the far better half at the Bunnies at the moment and their draw is about to get much easier than it started. It's all cash from here.
Loser: Jai Arrow ($488k / 46 pts / BE 48) showed his versatility on Friday when he moved out to the centers to covers for Jaxson Paulo's failed HIA. It also mean his scoring dried up dramatically from that point.
SuperCoach Talk: Jaxson Paulo ($425k / 26 pts / BE 68) remains out after that failed HIA, but he's a chance at coming into the side if he can pass HIA protocols by game day. At the moment, he's been covered by Josh Mansour ($571k) but no one wants to follow through on that, least of all Jason Demetriou.
Mark Nicholls ($339k / 1 pts / BE 76) and Siliva Havili ($203k / 21 pts / BE 27) are also out. Havili has just been replaced by Blake Taaffe ($210k), but the GOAT has suffered a syndesmosis injury so will be sidelined for an extended period. Davvy Moale ($205k) comes into the 17 to help out in the forwards. Hopefully, he takes his opportunity and runs with it because we could all use a good front row downgrade.
For those still looking for replacements across the park, Cam Murray ($715k / 76 pts / BE 22) kept his great form going with another big game. He has a low breakeven which will even out again next week once the 129 drops out.
And for those Turbo managers, the instant reaction would be to go with Papi but let's not forget about Latrell Mitchell ($691k / 65 pts / BE 102). A 3RA of 63 points doesn't look great, but it's much better when it's on Melbourne, Sydney and Penrith. And his run of Dragons, Bulldogs, Tigers, Manly, Broncos, Warriors, Raiders and Tigers again leading into Origin would have even the biggest skeptics worried. He could go massive in the next eight games.
So could Cody Walker ($581k / 51 pts / BE 75) for that matter, who's almost bottomed out in price now. He averaged 88.2 PPG against those sides in 2021, and 65 PPG on them in 2020. It's Cody bounce back season y'all.
Also Damien Cook ($579k / 69 pts / BE 40) is worth a look as your second hooker. He'll cost you $300k from Chris Randall and $200k from Tom Starling. Just sayin'.
---
Dragons: 1. Moses Mbye 2. Mathew Feagai 3. Moses Suli 4. Zac Lomax 5. Mikaele Ravalawa 6. Jack Bird 7. Ben Hunt 8. Francis Molo 9. Andrew McCullough 10. Aaron Woods 11. Tariq Sims 12. Jaydn Su'A 13. Jack de Belin
Bench: 14. Talatau Amone 15. Josh Kerr 16. Blake Lawrie 17. Jackson Ford
Reserves: 18. Tautau Moga 19. George Burgess 20. Jack Gosiewski 21. Tyrell Sloan 22. Daniel Alvaro 23. Poasa Faamausili 24. Jaiyden Hunt
Lakey's Take
Changes: Jack Gosiewski out
Jaydn Su'A in
Winner: Ben Hunt ($609k / 80 pts / BE 51) is quietly putting together a very nice season and has every right to be in halfback conversations for your SuperCoach side. They've had a tough draw, but when you're a bottom of the ladder side every matchup is a tough match. But Hunt has still averaged 65.5 PPG.
Loser: Talatau Amone ($265k / -1 pts / BE 68) took a huge "L" on Sunday night. Relegated to a bench role, he played 13 minutes of the Parramatta ambush and registered….wait for it….. one missed tackle. That's it. Yuck. He's on the bench again here and needs to be traded out.
SuperCoach Talk: I have no idea what Hook is doing to be honest. This team was decimated on Sunday night so he's decided to run out the same side. Sorry, with the inclusion of Jaydn "sin-bin" Su'A ($422k / BE 46). To each their own.
There's really not much worth writing about here. Jack Bird ($512k / 59 pts / BE 37) has been scoring well, but the move into the halves hurts his base scores. He was lucky to score a try last week.
And Zac Lomax ($523k / 57 pts / BE 44) is a stud. I just wish they'd be able to score more points so his goal-kicking was a factor too.
GOLD COAST TITANS v PARRAMATTA EELS
Saturday, 7.35pm, Cbus Super Stadium, Gold Coast
Titans: 1. Jamayne Isaako 2. Corey Thompson 3. Phillip Sami 4. Patrick Herbert 5. Greg Marzhew 6. AJ Brimson 7. Toby Sexton 8. Moeaki Fotuaika 9. Erin Clark 10. Isaac Liu 11. David Fifita 12. Beau Fermor 13. Tino Fa'asuamaleaui
Bench: 14. Will Smith 15. Jarrod Wallace 16. Jaimin Jolliffe 17. Kevin Proctor
Reserves: 18. Paul Turner 19. Sam McIntyre 20. Sam Lisone 21. Herman Ese'ese 22. Sosefo Fifita 23. Tony Francis 24. Jacob Allick
Lakey's Take
Changes: Brian Kelly, Sam Lisone, Sam McIntyre out
Beau Fermor, Phillip Sami, Isaac Liu in
Winner: Beau Fermor ($440k / BE -26) was a very late withdrawal for the Titans on Thursday night, so why is he a winner? That missed game gives non-owners another chance to jump on before the major price rises.
Loser: It's very clearly David Fifita ($673k / 53 pts / BE 89). The man is on $1 million a year, is one of the most devastating runners in the game, and the Titans refuse to get him involved. I'm perplexed on this one.
SuperCoach Talk: Fermor is back, along with Phillip Sami ($480k / BE 35) and Isaac Liu ($406k / BE 60) after all went through COVID together last weekend. No more sharing cocktails boys. The outs are Sam Lisone ($184k / 12 pts / BE 33), Sam McIntyre ($289k / 20 pts) and the big one, Brian Kelly ($506k / 36 pts / BE 63). I haven't been able to track down any information about the omission but surely he hasn't just been dropped. It may be another COVID case but we'll hopefully get more info on this move soon.
I won't bang on too much about the "prospects" in this game. Everyone sucked last week so scores were low. That's all you need to know.
---
Eels: 1. Clinton Gutherson 2. Waqa Blake 3. Will Penisini 4. Tom Opacic 5. Bailey Simonsson 6. Dylan Brown 7. Mitchell Moses 8. Reagan Campbell-Gillard 9. Reed Mahoney 10. Junior Paulo 11. Shaun Lane 12. Isaiah Papali'i 13. Nathan Brown
Bench: 14. Makahesi Makatoa 15. Ryan Matterson 16. Oregon Kaufusi 17. Mitch Rein
Reserves: 18. Bryce Cartwright 19. Wiremu Greig 20. Hayze Perham 21. Samuel Loizou 22. Jakob Arthur 23. Marata Niukore 24. Solomone Naiduki
Lakey's Take
Changes: Bryce Cartwright, Wiremu Greig out
Shaun Lane, Mitch Rein in
Winner: Gotta give it to both halves here. Mitch Moses ($579k / 144 pts / BE -13) and Dylan Brown ($612k / 131 pts / BE -37) went bananas against the Dragons. If you were on them, it was extremely fun to watch. If you were one of those who trade these guys to Nicho Hynes or Cam Munster, it very much wasn't.
Loser: Evidently, the amazing flick-pass try-assist wasn't enough to keep Bryce Cartwright ($371k / 26 pts) in the side. Actually, the only reason I'm bringing it up is so we can watch it again.
SuperCoach Talk: It was some sort of second half performance by the Eels. Went into the half up 12-8 and eventually ran out winners 44-14. I literally went out to grab dinner during the break and came back to having missed two tries.
The biggest change to the team from last week is that Shaun Lane ($485k / BE 61) is back and straight back into the starting side at the expense of Ryan Matterson ($569k / 48 pts / BE 91) who pushes back to the bench. It's another Angus experiment.
As far as SuperCoach performances go, all the important names had great games here. Will Penisini ($322k / 73 pts / BE 8) bounced back from his down week three to post a score that will have his price heading in the right direction once again. And Isaiah "Ice" Papali'i ($701k / 78 pts / BE 51) is proving to be the second best, if not the best, front rower in SuperCoach land.
Clint Gutherson ($670k / 61 pts / BE 65) got himself on the scoreboard but it didn't really translate to a huge SC outing. The two halves are doing all the damage so the King just gets to sit back and pick his spots. It's a similar story with Reed Mahoney ($538k / 56 pts / BE 76). He scored, had a good game but it didn't mean a good SuperCoach score.
CRONULLA SHARKS v WESTS TIGERS
Sunday, 4.05pm, PointsBet Stadium, Sydney
Sharks: 1. Will Kennedy 2. Sione Katoa 3. Jesse Ramien 4. Siosifa Talakai 5. Ronaldo Mulitalo 6. Matt Moylan 7. Nicho Hynes 8. Toby Rudolf 9. Blayke Brailey 10. Braden Hamlin-Uele 11. Briton Nikora 12. Teig Wilton 13. Dale Finucane
Bench: 14. Aiden Tolman 15. Cameron McInnes 16. Braydon Trindall 17. Andrew Fifita
Reserves: 18. Jack Williams 19. Mawene Hiroti 20. Lachlan Miller 21. Royce Hunt 22. Jonaiah Lualua 23. Kade Dykes 24. Franklin Pele
Lakey's Take
Changes: No changes
Winner: Siosifa Talakai ($k / pts / BE ) was HUGE on Friday. Here's what I said a week ago:
It also means Siosifa Talakai ($346k / 66 pts / BE -11) moves into the centers to cover Tracey. I feel bad for Dane Gagai and Dominic Young this week. I wouldn't want to tackle that.
Turns out, neither did they as evidenced by his 15 tackle breaks.
Loser: The 13% of SuperCoach's who traded in, and captained, Nicho Hynes ($769k / 44 pts / BE 76). The sub-50 score wasn't what you coughed up $700k for.
SuperCoach Talk: The Sharks tore apart my Knights on Friday afternoon and haven't made any changes as a result.
Briton Nikora ($434k / 108 pts / BE -36) started the year slowly but has started coming into the game with scores of 67 and 66 over the last couple of weeks without any tries, assists or linebreak stats. That's some good scoring.
Teig Wilton ($487k / 54 pts / BE 24) returned from suspension to post a decent score and still has a bit more cash to make, but it's probably his last for the year.
I mentioned earlier how Harry Grant was so far ahead of the second best averaging hooker, and that man is Blayke Brailey ($510k / 55 pts / BE 42).
---
Tigers: 1. Daine Laurie 2. David Nofoaluma 3. James Roberts 4. Oliver Gildart 5. Ken Maumalo 6. Jock Madden 7. Luke Brooks 8. James Tamou 9. Jacob Liddle 10. Zane Musgrove 11. Kelma Tuilagi 12. Luciano Leilua 13. Joe Ofahengaue
Bench: 14. Tyrone Peachey 15. Alex Twal 16. Luke Garner 17. Alex Seyfarth
Reserves: 18. Starford To'a 19. Jake Simpkin 20. Thomas Mikaele 21. Austin Dias 22. Tukimihia Simpkins 23. Junior Tupou 24. Ruatapu Ngatikaura
Lakey's Take
Changes: No changes
Winner: Kelma Tuilagi ($273k / 28 pts / BE 27) was a welcomed sight for SuperCoach's in the round four TLT, and started so well. But he hurt his shoulder while saving a try and didn't return after half time. He has been named again and hopefully, it's not too bad and there's no shenanigans with the final teams on Sunday afternoon, because there won't be too many replacements if he's a late out from your side.
Loser: Rugby league was the loser last Thursday night. And anyone who tuned in to watch it.
SuperCoach Talk: The Tigers have made no changes to the 17 men that ran out last Thursday, and why would you with such champagne football.
Correct if I'm wrong here but there's not other SuperCoach option here. You might potentially have an Oliver Gildart ($312k / 22 pts / BE 17) but again, probably not.
CANTERBURY BULLDOGS v PENRITH PANTHERS
Sunday, 6.15pm, CommBank Stadium, Sydney
Bulldogs: 1. Matt Dufty 2. Brent Naden 3. Braidon Burns 4. Jake Averillo 5. Josh Addo-Carr 6. Matt Burton 7. Kyle Flanagan 8. Luke Thompson 9. Jeremy Marshall-King 10. Paul Vaughan 11. Corey Waddell 12. Tevita Pangai Junior 13. Josh Jackson
Bench: 14. Brandon Wakeham 15. Chris Patolo 16. Max King 17. Joe Stimson
Reserves: 19. Bailey Biondi-Odo 20. Reece Hoffman 21. Aaron Schoupp 22. Jayden Okunbor 23. Ava Seumanufagai 24. Josh Cook 25. Jackson Topine
Lakey's Take
Changes: Bailey Biondi-Odo out
Kyle Flanagan in
Winner: Tevita Pangai Jr ($569k / 82 pts / BE 69) got back to 70 minutes last week, and got back to a great score with an 82. He had a classic TPJ arvo throwing offloads at will which got him up to the highs we know he can hit.
Loser: It's been a rough old start from Matt Burton ($517k / 36 pts / BE 91). Three of his four games below 40 points, including goal-kicking. I bet he's missing being at Penrith.
SuperCoach Talk: Again, not too much to get excited about for the Dogs. Max King ($289k / 41 pts / BE 13) played more minutes than he has all season, but scored only 41. He's still making money though and that's all we can ask for.
---
Panthers: 1. Dylan Edwards 2. Charlie Staines 3. Izack Tago 4. Stephen Crichton 5. Taylan May 6. Jarome Luai 7. Nathan Cleary 8. Matt Eisenhuth 9. Apisai Koroisau 10. James Fisher-Harris 11. Viliame Kikau 12. Liam Martin 13. Isaah Yeo
Bench: 14. Mitch Kenny 15. Scott Sorensen 16. Spencer Leniu 17. Jaeman Salmon
Reserves: 18. Robert Jennings 19. Chris Smith 20. J'maine Hopgood 21. Lindsay Smith 22. Soni Luke 23. Christian Crichton 24. Sean O'Sullivan
Lakey's Take
Changes: No changes
Winner: Taylan May ($253k / 97 pts / BE -123) is an absolute must this week. Five tries in two games, and seriously impressive across the park. Don't overthink it. Just get him in.
Loser: Nathan Cleary ($950k / 34 pts) had a very subpar season debut by his standards. Great news for us though because that means the price is heading south. Keep it up NayClay.
SuperCoach Talk: There's always so much SuperCoach relevance in this Panthers side. Where do I start?
Along with May, Izack Tago ($457k / 70 pts / BE -19) has been killing it. Already up $170k and still with a negative breakeven. These two are going to break cash generation records.
Jarome Luai ($545k / 66 pts / BE 32) is scoring well enough but if I recall correctly, he usually does better with Cleary in the side anyway so there's room for improvement on the current 62 PPG.
Big Viliami Kikau ($568k / 82 pts / BE 67) got back to doing what he does with another 80+ game, and Isaah Yeo ($530k / 55 pts / BE 60) is leading the Dally M with a perfect count, while punching out 61.5 PPG.