Lakey's Teams Analysis – Magic Round
Do you believe in Magic? Because it is upon us. This weekend, in and around Brisbane, is NRL nirvana. This will mark my third year attending the event and I can tell you, it's the first thing I circle on my calendar when the schedule drops each year. I cannot wait.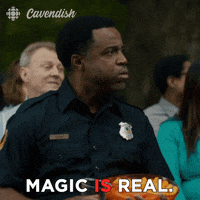 I'll do my best to push through the excitement of the coming weekend to detail all the ins and outs of the round 10 team lists. Let's check it out.
CANTERBURY BULLDOGS v NEWCASTLE KNIGHTS
Friday, 6.00pm, Suncorp Stadium, Brisbane
Bulldogs: 1. Matt Dufty 2. Brent Naden 3. Jake Averillo 4. Aaron Schoupp 5. Josh Addo-Carr 6. Matt Burton 7. Kyle Flanagan 8. Luke Thompson 9. Jeremy Marshall-King 10. Paul Vaughan 11. Corey Waddell 12. Tevita Pangai Junior 13. Josh Jackson
Bench: 14. Bailey Biondi-Odo 15. Joe Stimson 16. Max King 17. Chris Patolo
Reserves: 19. Josh Cook 20. Jackson Topine 21. Brandon Wakeham 22. Jayden Okunbor 23. Raymond Faitala-Mariner 24. Paul Alamoti 25. Ava Seumanufagai
Lakey's Take
Changes: Ava Seumanufagai out
Chris Patolo in
Winner: He's a loose unit and forever a suspension worry, but Tevita Pangai Jnr ($579k / 67 pts / BE 67) survived round 9 with only a fine for his contrary conduct charge. The Bulldogs play the first bye week and Pangai is shaping up as one of the better options to roll out in your FRF rotation, if he gets there.
Loser: For all his hype, I can't help but feel that Matt Burton ($424k / 71 pts / BE 30) has been a bit of a let down for the Dogs. Canberra were one of the most out of form teams in the competition coming into last week and the most influence Burton had was scoring the try from (arguably) the left center position.
SuperCoach Talk: Only the one change for the Doggies this as Chris Patolo ($237k / BE 31) has recovered from his concussion and comes back in for Ava Seumanufagai ($206k / 13 pts / BE 35).
The most exciting part of the Dogs list, for me anyway, is the naming of Raymond Faitala-Mariner ($412k) on the extended bench. This man is a beast on his day but hasn't been seen in the NRL since 20 March 2021; 420 days. Hopefully he's not too far off making comeback.
---
Knights: 1. Kalyn Ponga 2. Edrick Lee 3. Enari Tuala 4. Bradman Best 5. Dominic Young 6. Tex Hoy 7. Adam Clune 8. David Klemmer 9. Chris Randall 10. Daniel Saifiti 11. Mitchell Barnett 12. Lachlan Fitzgibbon 13. Leo Thompson
Bench: 14. Phoenix Crossland 15. Jacob Saifiti 16. Pasami Saulo 17. Mathew Croker
Reserves: 18. Simi Sasagi 19. Sauaso Sue 20. Brayden Musgrove 21. Jaron Purcell 22. Krystian Mapapalangi 23. Kobe Rugless 24. Ben Talty
Lakey's Take
Changes: Jack Johns, Simi Sasagi out
Mitch Barnett, Adam Clune in
Winner: I think it's past time I gave David Klemmer ($561k / 72 pts / BE 34) his dues. He's the one man in blue and red who is showing heart and effort each weekend. Another 70+ effort against the Cows makes three such games in four since returning from injury, and in largely lop-sided games. He's had 72.5 PPG in that time at 1.29 PPM. He's back. It's a shame he'll miss round 13 but could be handy for the second bye.
Loser: Oh lord. Where do I start? Me? For continually giving my love and support to the club? For SuperCoach, it's probably Leo Thompson ($271k / 28 pts / BE 30) who, like my love and support, has surpassed his best before date but still finds himself factoring in to some sides. He started at lock last week, but still only managed 29 minutes and similar points. If you haven't already, he can be moved on without hesitation.
SuperCoach Talk: Tyson Frizell ($547k / BE 80) was a game day withdrawal last weekend, which really hurt the side, but he's not back in yet. The only ins are Mitch Barnett ($488k / BE 120) and Adam Clune ($294k / BE 45).
Making way are Jack Johns ($205k / 32 pts / BE 13) who broke his arm, Simi Sasagi ($244k / 10 pts / BE 37) and also possibly Edrick Lee ($291k / 12 pts / BE 63) who needs to pass through all the concussion protocols to take his place. Tex Hoy ($440k / 76 pts / BE -11) retains his halves spot next to Clune and Phoenix Crossland ($250k / 16 pts / BE 40) drops to the bench.
I don't think I'm alone in being thankful that this game will be the first finished for the weekend. Let's move on.
MANLY-WARRINGAH SEA EAGLES v BRISBANE BRONCOS
Friday, 8.05pm, Suncorp Stadium, Brisbane
Sea Eagles: 1. Tom Trbojevic 2. Christian Tuipulotu 3. Ben Trbojevic 4. Tolutau Koula 5. Reuben Garrick 6. Kieran Foran 7. Daly Cherry-Evans 8. Josh Aloiai 9. Lachlan Croker 10. Sean Keppie 11. Haumole Olakau'atu 12. Ethan Bullemor 13. Jake Trbojevic
Bench: 14. Dylan Walker 15. Andrew Davey 16. Martin Taupau 17. Toafofoa Sipley
Reserves: 18. Kurt De Luis 19. Morgan Harper 20. Kaeo Weekes 21. James Roumanos 22. Josh Schuster 23. Jamie Humphreys 24. Jacob Sykes
Lakey's Take
Changes: Kurt De Luis out
Andrew Davey in
Winner: For the Ben Trbojevic ($189k / 96 pts / BE -51) buyers this week, he's been named ahead of Morgan Harper in the centres. Fair to say, he'll be the biggest buy of the week.
Loser: The Sea Eagles are taking the cautious approach with Josh Schuster ($534k) who essentially lasted one week before getting hurt again. We're back on Josh watch for now.
SuperCoach Talk: Hands up if you got caught out by the Haumalo Olakau'atu ($620k / BE 30) withdrawal on Saturday afternoon? The man dropped out due to a non-COVID related illness and no one saw it coming. But he's back now and ready to wreak havoc on the Broncos.
Tom Trbojevic ($908k / 78 pts / BE 130) made a successful return from injury and put up a solid outing, and could become an insta-trade in thanks to the injury to Papenhuyzen. Can you believe that we're actually able to downgrade to Turbo? Crazy.
And with Turbo comes good Reuben Garrick ($656k / 113 pts / BE 50) who posted his season high. Coincidence?
We talk about Cleary and Hynes in the halfback slot all the time, but Daly Cherry-Evans ($678k / 105 pts / BE 41) has quietly put up an impressive season. Scoring at 71.8 PPG, DCE is the third best halfback in our game, but holds the 14th highest ownership numbers at a lowly 4.2%. A huge POD.
---
Broncos: 1. Te Maire Martin 2. Corey Oates 3. Kotoni Staggs 4. Herbie Farnworth 5. Selwyn Cobbo 6. Tyson Gamble 7. Adam Reynolds 8. Corey Jensen 9. Billy Walters 10. Payne Haas 11. Kurt Capewell 12. Jordan Riki 13. Patrick Carrigan
Bench: 14. Cory Paix 15. Kobe Hetherington 16. Thomas Flegler 17. Keenan Palasia
Reserves: 18. Brenko Lee 19. TC Robati 20. Rhys Kennedy 21. Ezra Mam 22. Jordan Pereira 23. Ryan James 24. Jake Turpin
Lakey's Take
Changes: TC Robati, Rhys Kennedy out
Payne Haas, Kurt Capewell in
Winner: You know I'm no Broncos fan, but how good was it to see Adam Reynolds ($652k / 100 pts / BE 58) stick it to his former employer last Thursday night.
Loser: Selwyn Cobbo ($435k / 85 pts / BE 30) looked like a man on a mission against the Bunnies and that breakaway try is sure to feature on many Bronco and NRL highlight reels for years to come. Adversely, the Kotoni Staggs ($551k / 14 pts / BE 83) rollercoaster hit another low. 14 points in 80 minutes after dominating Talakai the week before? Yuck!
SuperCoach Talk: Payne Haas ($649k / BE 89) and Kurt Capewell ($408k / BE 9) have both been named to return this week. But, the Broncos won't hesitate in pulling these guys out if there's any questions over their health heading into the matchup.
Given the way Brisbane have been playing of late, they won't want to shake things up too much so it's Rhys Kennedy ($333k / 15 pts / BE 47) who drops off the bench and minor pack shuffles to accommodate the returns.
This is getting close to a full-strength Broncos side, but I'm still waiting on Brendan Piakura ($189k) to comeback and stake a claim on a spot in the 17. His reported return date was this week so he shouldn't be too far off.
THE WARRIORS v SOUTH SYDNEY RABBITOHS
Saturday, 3.00pm, Suncorp Stadium, Brisbane
Warriors: 1. Reece Walsh 2. Dallin Watene-Zelezniak 3. Viliami Vailea 4. Adam Pompey 5. Marcelo Montoya 6. Daejarn Asi 7. Shaun Johnson 8. Addin Fonua-Blake 9. Wayde Egan 10. Matt Lodge 11. Euan Aitken 12. Tohu Harris 13. Jazz Tevaga
Bench: 14. Aaron Pene 15. Ben Murdoch-Masila 16. Bunty Afoa 17. Jack Murchie
Reserves: 18. Eliesa Katoa 20. Rocco Berry 21. Pride Petterson-Robati 22. Edward Kosi 23. Junior Ratuva 24. Ronald Volkman 25. Freddy Lussick
Lakey's Take
Changes: Eliesa Katoa, Rocco Berry out
Tohu Harris, Marcelo Montoya in
Winner: HUGE NEWS with SuperCoach favourite Tohu Harris ($602k) returning from his ACL injury. He's not a buy yet but it's good to see you back big man.
Loser: Euan Aitken ($574k / 51 pts / BE 34) is in concussion protocols after missing a large portion of last weekend. It's a six-day turnaround for the Warriors so any hiccups will mean a withdrawal. Plan ahead.
SuperCoach Talk: Minimal changes outside of Tohu. The only other addition for now is Marcelo Montoya ($341k / BE 37) in for Rocco Berry ($285k / 37 pts / BE 35).
Anyone who caught the end of this game will have seen Reece Walsh ($463k / 57 pts / BE 68) face down clutching his hamstring. Fear not. It was reportedly cramp so he should be good to go.
Daejarn Asi ($243k / 35 pts / BE -6) is on the bubble this week but it would be a big risk to bring him in and hope he sticks considering the soon to be coming troops. Not to mention that Ronald Volkman ($175k) has been named on the extended bench after coming across from the Roosters. Except that I did mention it.
Otherwise, both Josh Curran ($588k / BE 100) and Jesse Arthars ($351k / BE 91) are set to miss another month of footy as the news of their recoveries wasn't as good as first hoped. Worse still, they're aiming to return in round 13, meaning any one we pick up from this side until then comes with a big question mark hanging over them.
---
Rabbitohs: 1. Blake Taaffe 2. Alex Johnston 3. Jaxson Paulo 4. Campbell Graham 5. Taane Milne 6. Cody Walker 7. Lachlan Ilias 8. Tevita Tatola 9. Damien Cook 10. Thomas Burgess 11. Keaon Koloamatangi 12. Jacob Host 13. Jai Arrow
Bench: 14. Kodi Nikorima 15. Davvy Moale 16. Siliva Havili 17. Liam Knight
Reserves: 18. Peter Mamouzelos 19. Isaiah Tass 20. Josh Mansour 21. Shaq Mitchell 22. Dean Hawkins 23. Trent Peoples 24. Josiah Karapani
Lakey's Take
Changes: Cameron Murray, Isaiah Tass, Trent Peoples out
Jacob Host, Kodi Nikorima, Thomas Burgess in
Winner: Shout out to Trent Peoples ($175k / 68 pts) who was outstanding on debut. A whopping 68 points in 63 minutes was not what I was expecting but this kid can play football. He can't play in the top grade at the moment due to being on a train and trial contract (he technically wasn't even allowed to play last week) but he'll be a mainstay before too long.
Loser: This news dropped prior to the team lists today but Cameron Murray ($704k / 61 pts / BE 84) is now set to miss the next month of footy due to a neck injury. It's a huge out for SuperCoaches as it not only means his loss but has ongoing effects for Damien Cook ($674k / 54 pts / BE 105) and Cody Walker ($556k / 47 pts / BE 34) who both benefit from Murray's elite quick ball-playing.
SuperCoach Talk: Apparently, Isaiah Tass ($244k / 24 pts / BE -29) was the reason the Bunnies lost to the Broncos last week because he's been dropped and Jaxson Paulo ($425k / BE 71) returns to the left centre position.
Replacing Murray at lock for the Bunnies is Jai Arrow ($469k / 28 pts / BE 76). He should split time with Siliva Havili ($267k / 54 pts / BE -23) who's been good in recent weeks notching 56 and 54 in back to back weeks. If it weren't for the upcoming bye I'd be taking a very serious look at the man. Jacob Host ($318k / BE 66) goes to the edge to cover Arrow.
On the bench in Havili's utility role is Kodi Nikorima ($344k / BE 48) who just made the move over from the Warriors and now gets to face his former club. Demetriou has been singing his praises this week and said he will be playing so expect decent minutes. Possibly in the 40-45 range that Havili was just getting.
Also back is Tom Burgess ($445k / BE 11) who pushes Davvy Moale ($195k / 14 pts / BE 34) to the extended bench.
Just keep a close watch on Blake Taaffe ($330k / 51 pts / BE -10) this week. He's been battling a cold / flu but has been named regardless. He missed early training this week so may be sat if he doesn't improve by Saturday.
GOLD COAST TITANS v ST. GEORGE-ILLAWARRA DRAGONS
Saturday, 5.30pm, Suncorp Stadium, Brisbane
Titans: 1. Jayden Campbell 2. Phillip Sami 3. Brian Kelly 4. Esan Marsters 5. Jamayne Isaako 6. AJ Brimson 7. Toby Sexton 8. Moeaki Fotuaika 9. Erin Clark 10. Jarrod Wallace 11. Isaac Liu 12. Beau Fermor 13. Tino Fa'asuamaleaui
Bench: 14. Tanah Boyd 15. Sam Lisone 16. Herman Ese'ese 17. Sam McIntyre
Reserves: 18. Greg Marzhew 19. Corey Thompson 20. Paul Turner 21. Jaimin Jolliffe 22. Aaron Booth 23. Sosefo Fifita 24. Kevin Proctor
Lakey's Take
Changes: Greg Marzhew, Patrick Herbert, Corey Thompson, Will Smith, Kevin Proctor out
Jayden Campbell, Phillip Sami, Jarrod Wallace, Jamayne Isaako, Esan Marsters in
Winner: The Titans will welcome the return of Jayden Campbell ($472k / BE 77) after a long injury layoff. Campbell has been getting a bit of run in the QCup and is now back to inject some energy into this stagnant team.
Loser: Of course, that means A.J. Brimson ($401k / 19 pts / BE 62) gets pushed back to the halves and Will Smith ($308k / 57 pts / BE 5) drops out all together. Smith in particular could have been a solid little earner with more playing time, but Holbrook has effectively ended that before it had the chance to start.
SuperCoach Talk: Campbell isn't the only one back. Holbrook has said he needs to make a few injury replacements but it's hard to see how all these guys would have survived anyway.
Phillip Sami ($497k / BE 56) comes in, in a straight replacement for Patrick Herbert ($305k / 43 pts / BE 28) who's out with a calf strain. Jarrod Wallace ($346k / BE 77) also comes back onto the bench. Out is Kevin Proctor ($254k / 22 pts / BE 32) who has picked up a shoulder injury. So the Titans have been improved all over the park.
Additionally, Greg Marzhew ($474k / 22 pts / BE 50) and Corey Thompson ($416k / 12 pts / BE 94) have been cut for Jamayne Isaako ($410k / BE 29) and Esan Marsters ($330k). I don't know what to make of all this. I guess we'll see.
---
Dragons: 1. Moses Mbye 2. Mathew Feagai 3. Moses Suli 4. Zac Lomax 5. Mikaele Ravalawa 6. Talatau Amone 7. Ben Hunt 8. Francis Molo 9. Andrew McCullough 10. Jack de Belin 11. Jack Bird 12. Josh Mcguire 13. Tariq Sims
Bench: 14. Jayden Sullivan 15. Blake Lawrie 16. Aaron Woods 17. Tyrell Fuimaono
Reserves: 18. George Burgess 19. Cody Ramsey 20. Jack Gosiewski 21. Tyrell Sloan 22. Josh Kerr 23. Jackson Ford 24. Tautau Moga
Lakey's Take
Changes: No changes
Winner: Talatau Amone ($239k / 41 pts / BE 0) who is back in the starting role after plying away off the bench since round 5. A strong showing here could go a long way towards securing his spot and making him a potential downgrade target who plays the round 17 bye.
Loser: It was another cracking performance by Moses Mbye ($303k / 5 pts / BE 41) who scored 5 points in 80 minutes. He keeps on getting it done.
SuperCoach Talk: The Dragons made a host of late changes for last week's game against the Storm and, despite the result, have stuck firm with the same 17 that lost 42-6. Hook gonna hook I suppose.
Jack Bird ($432k / 26 pts / BE 93) will stay in the backrow, Tariq Sims ($471k / 38 pts / BE 57) goes to lock with Jack de Belin ($500k / 72 pts / BE 42) in the front row and Jayden Sullivan ($388k / 16 pts / BE 57) on the bench. It was always going to be a tough outing against the Storm so this week is a better test of how this lineup performs.
Ben Hunt ($487k / 4 pts / BE 114) scored super low last week too which will make him cheap in a couple weeks. Maybe a decent coverage option to play based on opponent?
MELBOURNE STORM v PENRITH PANTHERS
Saturday, 7.45pm, Suncorp Stadium, Brisbane
Storm: 1. Nick Meaney 2. Dean Ieremia 3. Marion Seve 4. Justin Olam 5. Xavier Coates 6. Cameron Munster 7. Jahrome Hughes 8. Jesse Bromwich 9. Harry Grant 10. Nelson Asofa-Solomona 11. Felise Kaufusi 12. Kenny Bromwich 13. Josh King
Bench: 14. Brandon Smith 15. Tyran Wishart 16. Trent Loiero 17. Chris Lewis
Reserves: 18. Cooper Johns 19. Jordan Grant 20. Tom Eisenhuth 21. Jayden Nikorima 22. Alec MacDonald 23. Tui Kamikamica 24. William Warbrick
Lakey's Take
Changes: Ryan Papenhuyzen, Reimis Smith out
Dean Ieremia, Marion Seve in
Winner: The loser here is obvious, but his exit paves the way for Nick Meaney ($552k / 77 pts / BE -5) to become one of the most purchased players in recent history. He was already killing it on the wing, but now steps in at fullback and more than likely gets the kicking tee. He could go large for the next month and a half. Except maybe not this weekend.
Loser: SuperCoach's number one fullback (fight me), Ryan Papenhuyzen ($930k / 76 pts / BE 119), tore his hamstring and hurt his knee in separate incidents during the Storms big win Sunday. He'll miss roughly 4-6 weeks and has Coaches looking for a replacement.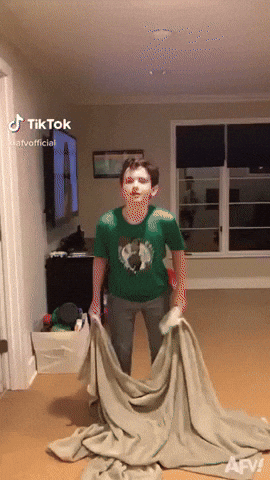 SuperCoach Talk: My entire goal for this weekend is not to be completely written off before this game. It should be an absolute belter and I'm really looking forward to seeing it. So, I'll need to pace myself. But anyway, on to the teams.
Keep an eye on the game day lists and in particular Tyran Wishart ($187k / 61 pts / BE -9). He went to the back when Papi went out last weekend and performed well enough. However, Craig Bellamy said that with Wishart being a half by trade, either Cam Munster ($811k / 130 pts / BE 59) or Jahrome Hughes ($673k / 77 pts / BE 81) could be moved to the back as well, as both started their careers playing fullback. There's a few questions as to how this team will actually run out.
Reimis Smith ($277k / 7 pts / BE 50) has torn a pec so is out long-term. The Storm have received NRL approval to play Marion Seve ($305k) at centre to replace him.
And Kenny Bromwich ($413k / 49 pts / BE 54) is in concussion protocols and is fighting the clock to take up his spot.
---
Panthers: 1. Dylan Edwards 2. Taylan May 3. Izack Tago 4. Stephen Crichton 5. Brian To'o 6. Jarome Luai 7. Nathan Cleary 8. Moses Leota 9. Apisai Koroisau 10. James Fisher-Harris 11. Viliame Kikau 12. Liam Martin 13. Isaah Yeo
Bench: 14. Mitch Kenny 15. Scott Sorensen 16. Spencer Leniu 17. Jaeman Salmon
Reserves: 18. Robert Jennings 19. Chris Smith 20. J'maine Hopgood 21. Sean O'Sullivan 22. Matt Eisenhuth 23. Soni Luke 24. Charlie Staines
Lakey's Take
Changes: Matt Eisenhuth out
Scott Sorensen in
Winner: The wingers. I couldn't split it between Brian To'o ($671k / 81 pts / BE 116) who returned from injury and was shifted to the right wing but still ran for 200+ metres and had 81 points, or Taylan May ($544k / 96 pts / BE 41) who went from a potential exclusion to a double try scorer in the space of four days.
Loser: Every man, woman, dog and bot who straight captained Nathan Cleary ($986k / 40 pts / BE 192) against the Eels. I think we were all expecting a massive game from the gun but Parramatta shocked everyone and held him quiet. Can we please get a bounce back 200+ Magic Round Miracle again?
SuperCoach Talk: The only change to the Panthers round 9 lineup is Scott Sorensen ($462k / BE 81) back from illness and Matt Eisenhuth ($382k / 41 pts / BE 36) dropping out.
Otherwise, it's business as usual for the premiers. And while Melbourne are the in-form team of the competition, the Panthers are a team smarting from their first loss since week one of last years finals campaign. This game is sure to be a blockbuster.
CRONULLA SHARKS v CANBERRA RAIDERS
Sunday, 1.50pm, Suncorp Stadium, Brisbane
Sharks: 1. Nicho Hynes 2. Sione Katoa 3. Connor Tracey 4. Siosifa Talakai 5. Ronaldo Mulitalo 6. Matt Moylan 7. Braydon Trindall 8. Toby Rudolf 9. Blayke Brailey 10. Aiden Tolman 11. Briton Nikora 12. Teig Wilton 13. Dale Finucane
Bench: 14. Cameron McInnes 15. Jack Williams 16. Wade Graham 17. Royce Hunt
Reserves: 18. Mawene Hiroti 19. Andrew Fifita 20. Luke Metcalf 21. Lachlan Miller 22. Jayden Berrell 23. Jesse Colquhoun 24. Thomas Hazelton
Lakey's Take
Changes: Will Kennedy, Jesse Ramien, Andrew Fifita out
Ronaldo Mulitalo, Braydon Trindalll, Royce Hunt in
Winner: Connor Tracey ($458k / 80 pts / BE 33) was a late inclusion into the Sharks side for round 9, and ended up being pivotal in their win. And now with the suspensions to Kennedy and Ramien, Tracey will get another two or three weeks in the backline.
Loser: I don't know if this is an huge loss for Nicho Hynes ($807k / 185 pts / BE 9), but the shift to fullback takes him away from the ball a little more. We've seen the impact he can still have on a game from the back, but this isn't Melbourne, although it is Magic Round. Remember his 182 here last year?
SuperCoach Talk: It was an ugly and ultimately unlikely win for the Sharks last week. Down to 12 men thanks to the Will Kennedy ($524k / -10 pts / BE 137) send off in the opening exchanges, and rightly so if you ask me, and then 11 men during Jesse Ramien's ($542k / 70 pts / BE 54) stint in the sin-bin, Cronulla gritted out as gutsy a win as I've ever seen.
As such, the only changes made are those that have been forced really. Ronaldo Mulitalo ($702k / BE 120) returns on the wing, which moves Tracey to the centres on the opposite side of the field. And Nicho's move to the back brings in Braydon Trindall ($218k / BE 50) to help steer the side around the park.
Jeez. When you look at it like that, the Sharks don't miss much without those two big names do they? Their depth is great.
They also switched things up with a game day shift that saw Dale Finucane ($394k / 47 pts / BE 75) move into the front row and Cam McInnes ($491k / 63 pts / BE 31) to lock, thank you very much @tanous. It's reverted for now but wouldn't surprise me to see it happen again.
Meanwhile, after buying Siosifa Talakai ($766k / 50 pts / BE 163) right before he jumped off a cliff, he'd damn well better get CTW eligibility soon.
---
Raiders: 1. Charnze Nicoll-Klokstad 2. Nick Cotric 3. Matthew Timoko 4. Sebastian Kris 5. Jordan Rapana 6. Matt Frawley 7. Brad Schneider 8. Josh Papali'i 9. Adam Elliott 10. Joseph Tapine 11. Hudson Young 12. Elliott Whitehead 13. Corey Harawira-Naera
Bench: 14. Tom Starling 15. Ryan Sutton 16. Xavier Savage 17. Corey Horsburgh
Reserves: 18. Harry Rushton 19. Trey Mooney 20. Sam Williams 21. Peter Hola 22. James Schiller 23. Emre Guler 24. Albert Hopoate
Lakey's Take
Changes: Jarrod Croker out
Xavier Savage in
Winner: Youngster Xavier Savage ($245k / BE 52) gets a retrieval thanks to the injury to Jarrod Croker ($322k / 38 pts) but only as far as the bench. Croker, the poor guy, has the worst injury luck recently. I'm old enough to remember when he was the most sure-fire CTW in the game for his consistency and never missing games. Anyway, Savage could (should) be made a CTW in the coming positional updates so could provide a downgrade opportunity for the bye.
Loser: In news to note, Jamal Fogarty ($513k) has started his return to work, getting back to running and training as he looks to return in the coming weeks. That could spell disaster for Brad Schneider ($370k / 26 pts / BE 51) managers who have been holding for the round 13 bye play.
SuperCoach Talk: The Raiders were back in the winners circle so have kept all healthy men for the coming weekend which means just the one change as mentioned above. There are question marks over Charnze Nicholl-Klokstad ($347k / 42 pts / BE 61) who was corked so bad he couldn't finish the game.
Corey Harawira-Naera ($451k / 39 pts / BE 59) was benched in the team lists last round but then promoted to lock for the game. It looks out of place but that's likely the way they run out.
SYDNEY ROOSTERS v PARRAMATTA EELS
Sunday, 4.05pm, Suncorp Stadium, Brisbane
Roosters: 1. James Tedesco 2. Daniel Tupou 3. Paul Momirovski 4. Joseph Manu 5. Joseph Suaalii 6. Sam Walker 7. Luke Keary 8. Jared Waerea-Hargreaves 9. Connor Watson 10. Siosiua Taukeiaho 11. Angus Crichton 12. Sitili Tupouniua 13. Victor Radley
Bench: 14. Drew Hutchison 15. Fletcher Baker 16. Nat Butcher 17. Daniel Suluka-Fifita
Reserves: 18. Lachlan Lam 19. Naufahu Whyte 20. Ben Marschke 21. Ben Thomas 22. Kevin Naiqama 23. Adam Keighran 24. Tukupa Hau Tapuha
Lakey's Take
Changes: Sam Verrills, Lindsay Collins out
Connor Watson, Daniel Suluka-Fifita in
Winner: Have the Bulldogs and Titans played James Tedesco ($699k / 126 pts / BE 7) back into form? He's certainly a much improved version of himself these past few games. Congrats to those who held firm. If you didn't, consider this before jumping back on board. His next stretch of games is Parramatta, Penrith, Cronulla, Origin, Melbourne, Parramatta, Penrith, Bye. That's an intense run.
Loser: It's another injury for young gun Sam Verrills ($366k / 14 pts / BE 62). Just as he was starting to back into it he's fractured his collarbone, and the x-rays were bad. Get well kid.
SuperCoach Talk: Fortunately for the Chooks, Connor Watson ($489k / BE 78) returns at the perfect time. He's been named to start at hooker but remembering Robinson's willingness to bench Watto for Drew Hutchison ($195k / 27 pts / BE 19), we could see the switch again. Daniel Suluka-Fifita ($197k / BE 30) is the man covering Lindsay Collins' ($423k / 27 pts / BE 67) latest suspension.
For those looking for an out-of-the-box Papi replacement, consider Joseph Manu ($622k / 60 pts / BE 115). He's been on fire this year and will play round 13 coz he's a Kiwi bro.
---
Eels: 1. Clinton Gutherson 2. Hayze Perham 3. Will Penisini 4. Tom Opacic 5. Bailey Simonsson 6. Dylan Brown 7. Mitchell Moses 8. Reagan Campbell-Gillard 9. Reed Mahoney 10. Junior Paulo 11. Shaun Lane 12. Isaiah Papali'i 13. Nathan Brown
Bench: 14. Makahesi Makatoa 15. Ryan Matterson 16. Oregon Kaufusi 17. Bryce Cartwright
Reserves: 18. Wiremu Greig 19. Jakob Arthur 20. Mitch Rein 21. Sean Russell 22. Samuel Loizou 23. Elie El Zakhem 24. Brendan Hands
Lakey's Take
Changes: No changes
Winner: The reaction from Dylan Brown ($671k / 71 pts / BE 84) was the highlight of the weekend. You know what I'm talking about. But beyond that, how much better does he look at 5/8. Breakout year.
Loser: There have been very few losers in this Eels side this year, but Mitchell Moses ($603k / 34 pts / BE 153) has well-and-truly hit a wall in recent weeks. He started the opening seven games at an average of 81.4 PPG, but the last two weeks has scores of 8 and 34.
SuperCoach Talk: It's not surprising that the Eels have kept the same team that upset Penrith a week ago, and I wouldn't expect anything late either. Why fix what ain't broke?
Sean Russell ($285k / BE -27) got through his return in NSW Cup and is still on the extended bench. I dare say he'll make the cut at some stage at the expense of Hayze Perham ($308k / 16 pts / BE 36). I just don't know when.
I'm so eager to get Isaiah Papali'i ($796k / 93 pts / BE 106) into my team, if not for the upcoming bye. I pegged him for regression this year but the man has proven me wrong so far. He's a beast.
WESTS TIGERS v Nth QUEENSLAND COWBOYS
Sunday, 6.25pm, Suncorp Stadium, Brisbane
Tigers: 1. Starford To'a 2. Asu Kepaoa 3. Oliver Gildart 4. Luke Garner 5. Ken Maumalo 6. Luke Brooks 7. Jackson Hastings 8. James Tamou 9. Jake Simpkin 10. Zane Musgrove 11. Kelma Tuilagi 12. Luciano Leilua 13. Joe Ofahengaue
Bench: 14. Tyrone Peachey 15. Alex Twal 16. Alex Seyfarth 17. Stefano Utoikamanu
Reserves: 18. Jacob Liddle 19. Jock Madden 20. Thomas Mikaele 21. Fa'amanu Brown 22. Junior Pauga 23. Junior Tupou 24. Tukimihia Simpkins
Lakey's Take
Changes: Thomas Mikaele out
Luciano Leilua in
Winner: Starford To'a ($416k / 84 pts / BE -1) has taken his game up a notch from fullback. Scores of 50, 52 and now 84 have taken his price way up to the point where he could soon be straight swapped for a Reuben Garrick type. I hope you jumped on way back then.
Loser: I've persisted with Kelma Tuilagi ($337k / 31 pts / BE 32) now for 9 weeks of part games and mediocrity. No more. Cya young fella. This trade feels good.
SuperCoach Talk: The big news for the Tigers is that Luciano Leilua ($549k / BE 68) is back and will take up his spot on the right edge. Alex Seyfarth ($281k / 42 pts / BE 38) reverts to the bench and Thomas Mikaele ($260k / 8 pts / BE 46) is the man to make way.
Joe Ofahengaue ($526k / 94 pts / BE 15) has been another man to elevate his game. Playing lock this season, he's scoring at a rate of 57.2 PPG, but has jumped that to 65.4 PPG over his last five. He's been huge.
And bless Stefano Utoikamanu ($372k / 6 pts / BE 85) who is doing his part to be a post round 13 downgrade option. Returning from injury to play 22 minutes and getting binned during that time. Good man.
---
Cowboys: 1. Scott Drinkwater 2. Kyle Feldt 3. Valentine Holmes 4. Peta Hiku 5. Murray Taulagi 6. Tom Dearden 7. Chad Townsend 8. Jordan McLean 9. Reece Robson 10. Reuben Cotter 11. Tom Gilbert 12. Jeremiah Nanai 13. Jason Taumalolo
Bench: 14. Hamiso Tabuai-Fidow 15. Heilum Luki 16. Coen Hess 17. Griffin Neame
Reserves: 18. Jamayne Taunoa-Brown 19. Jake Granville 20. Connelly Lemuelu 21. Ben Condon 22. Emry Pere 23. Ben Hampton 24. Brendan Elliot
Lakey's Take
Changes: No changes
Winner: The Queenslander in me wants to see Reuben Cotter ($504k / 68 pts / BE 20) continue to dominate games in the middle however, the SuperCoach in me wants him to slow up just a little so he isn't selected. But not too much obviously.
Loser: If there's a loser, it's Hamiso Tabuai-Fidow ($340k / 6 pts / BE 40) who is coming in off the bench and scoring minimally because of it. And that won't be changing anytime soon with Scott Drinkwater ($669k / 74 pts / BE 30) dominating the game.
SuperCoach Talk: Week after week we see a dominant Cowboys win and then no changes. They appear to be the real deal this year. I'm acutally looking forward to watching a Cowboys game at Magic Round with JT where I won't have to talk him off a ledge afterwards.
But as usual, I'll assume that they haven't named the side as they will run onto the field.
Jason Taumalolo ($594k / 50 pts / BE 74) has been named at lock as he always is but is just as likely to play at prop. Cotter has been named in the front row this time but will likely swap to lock. This is literally copy / pasted from last week and I'll probably do the same again next week.
Tom Gilbert ($420k / 42 pts / BE 58) and Heilum Luki ($469k / 47 pts / BE 61) could make a game day swap as well. It didn't happen last week, but do not for any minute get comfortable with that.