Lakey's Teams Analysis – Listmas
FINALLY!! 5 months, 4 days, 18 hours, 30 minutes. That's how long it has been from the last time we saw NRL football, to the team list drops today. It's a long time between drinks.
But the wait is over. No longer do we have to scavenge training reports and speculate as to who will be playing where as we try to pick the perfect round 1 SuperCoach squad. We have the team lists in our greedy little hands and can now spend the next 72 hours staring at actual player names and numbers right up until kick off. It's truly beautiful. We can finally answer all of our questions, like:
Is Ryan Papenhuyzen going to play?
Has Nathan Cleary recovered from his shoulder surgery in time?
What is the Roosters back-line going to look like?
Or the Sharks pack for that matter?
Where is Jason Taumalolo going to line up?
Who plays in the halves at Brisbane?
and of course, what cheapies do we have to start this year?
As you go through the teams below, why don't you grab yourself a copy of the 2022 Mega Guide where we've taken an in depth look into each and every one of them. The link is below.
You may noticed a slight change in the programming here at NRL SuperCoach Talk. Our illustrious leader Wenin is taking a sabbatical as he takes his first steps into fatherhood and so we've shuffled the decks a bit. I'm taking his place for the teams analysis and will do everything I can to pull out all the gems in the team drops each Tuesday. Speaking of which, let's get into them.
PENRITH PANTHERS v MANLY SEA EAGLES
Thursday, 7.05pm, BlueBet Stadium, Penrith
Panthers: 1. Dylan Edwards 2. Charlie Staines 3. Izack Tago 4. Stephen Crichton 5. Brian To'o 6. Jarome Luai 7. Sean O'Sullivan 8. Moses Leota 9. Apisai Koroisau 10. James Fisher-Harris 11. Viliame Kikau 12. Liam Martin 13. Isaah Yeo
Bench: 14. Mitch Kenny 15. Scott Sorensen 16. Spencer Leniu 17. Matthew Eisenhuth
Reserves: 18. Chris Smith 19. J'Maine Hopgood 20. Jaeman Salmon 21. Taylan May 22. Kurt Falls 23. Soni Luke 24. Robert Jennings
Lakey's Take
Winner: Izack Tago, who impressed during the trials and, at $288k, has locked himself into all the SuperCoach sides.
Loser: 18.9% of SuperCoach teams. Everyone who had Nathan Cleary in their sides in the lead-up to TLT. And then probably the rest of the Panthers as a result.
SuperCoach Talk: The first big omission of the year happens in game 1, and it's a HUGE one. Nathan Cleary is out for the opening three weeks AT LEAST, according to the Panthers which instantly causes a reshuffle for almost 20,000 SuperCoaches. He's replaced by Sean O'Sullivan ($410k) and while SOS might seem interesting because of the high octane Panthers attack, if Cleary comes back within the month, there isn't enough time to make any real cash from him.
To'o ($737k) and Luai ($516k) remain decent options, albeit maybe a little expensive to start the year with. But as mentioned above, Tago is the best option in this side now. Cheapie priced and it's his centre spot to lose. He'll be playing on the right side and this will bode well for him whenever Cleary does come back.
Speaking of the right, Staines ($352k) has won the right wing spot over Robert Jennings, but please don't do it to yourself.
Liam Martin has been in and out of many team iterations this preseason. He's now won the starting spot to replace Capewell. Martin averaged 54.4 PPG in 68.9 MPG in eight games as the starting edge last year. He's priced at a 49 average.
Sea Eagles: 1. Tom Trbojevic 2. Jason Saab 3. Brad Parker 4. Morgan Harper 5. Reuben Garrick 6. Keiran Foran 7. Daly Cherry-Evans 8. Toafofoa Sipley 9. Lachlan Croker 10. Martin Taupau 11. Haumole Olakau'atu 12. Ethan Bullemor 13. Jake Trbojevic
Bench: 14. Tolutau Koula 15. Karl Lawton 16. Sean Keppie 17. Taniela Paseka
Reserves: 18. Morgan Boyle 19. Andrew Davey 20. Christian Tuipulotu 21. Jorge Taufua 22. Alec Tuitavake 23. Kaeo Weekes 24. James Roumanos
Lakey's Take
Winner: Haumole Olakau'atu. The Guac ($512k) was the biggest shock naming of the day for mine. It wasn't that long ago that he had a dislocated elbow and would be out for weeks. Now back for round 1. Crazy.
Loser: Karl Lawton. There was the chance of Lawton starting in order to cover Guac and Schuster for a number of weeks. Not to be.
SuperCoach Talk: I can't get over the Guac's selection here. It's madness. Keep an eye on Stiley's late mail for word of his withdrawal. It wouldn't shock me in the least. And also for Marty Taupau ($510k). He's still dealing with the back complaint suffered in trials and is rated a "50-50 shot" to play.
The back 7 is as per standard Manly programming. No selection surprises in any of that. The biggest question remains "is Turbo ($1.256M) worth it?" Personally, I don't think he is, but that's a call you need to make yourself.
And if Turbo isn't worth the money, Garrick ($768k) definitely isn't. He's a key regression candidate, never having averaged over 55, let alone close to the 88 PPG he had last season.
With Cleary's extended absence, DCE ($695k) is arguably the best halfback in SuperCoach to start the year. He will again feature heavily in everything Manly do and should remain a top 3 halfback scorer this year.
Bullemor ($280k) won the vacant Schuster spot, but I can't bring myself to pick him up. His value lies in the promise of more minutes as he's a 1PPM type player, but that could also fall with longer stints. And then when Schuster comes back, expect Bullemor to go into the front row rotation once more. It all screams trap to me.
CANBERRA RAIDERS v CRONULLA SHARKS
Friday, 5.00pm, GIO Stadium, Canberra
Raiders: 1. Charnze Nicoll-Klokstad 2. Nick Cotric 3. James Schiller 4. Matt Timoko 5. Semi Valemei 6. Jack Wighton 7. Brad Schneider 8. Josh Papali'i 9. Josh Hodgson 10. Joe Tapine 11. Hudson Young 12. Corey Harawira-Naera 13. Elliott Whitehead
Bench: 14. Tom Starling 15. Emre Guler 16. Adam Elliott 17. Corey Horsburgh
Reserves: 18. Ryan Sutton 19. Matt Frawley 20. Trey Mooney 21. Harry Rushton 22. Jarrod Croker 23. Xavier Savage 24. Sam Williams
Lakey's Take
Winner: Brad Schneider. We knew it was happening but it's still so nice to see a basement priced rookie ($189k) named to start the year.
Loser: Xavier Savage. This kid was electric in the trials and looks likely to be a quality footballer for years to come. How he wasn't at least selected on the wing baffles me.
SuperCoach Talk: The very first thing that jumped out at me was the name James Schiller.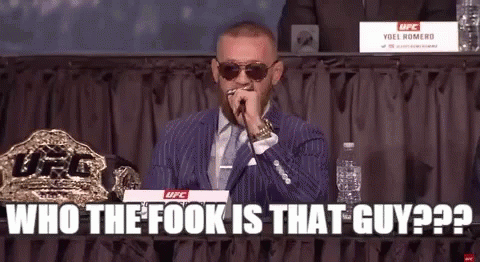 There was NO talk about Schiller being named before the teams dropped and he was so far off the radar that he doesn't even feature in SuperCoach at the moment. I don't even have a price I can give you. Let's just say he's $175k. That's something to watch over the next day or so. His selection will be shadowed by Croker though. The former club captain was a key omission from the round 1 side and it could just be an easing in period. Additionally, Sebastian Kris is in COVID protocols at the moment. Plenty of risk here, IF we're even able to pick Schiller before Friday. Edit: Schiller has been added as a $175k CTW/FLB.
The other big winner in team lists was CHN ($535k). He wasn't named as a starter all preseason, with Ricky preferring to go with Adam Elliott at lock and Elliott Whitehead on the edge. He's now switched that all up for round one to what all of us thought should be the lineup. So, you can almost guarantee the late change happening right now.
Cotric ($376k) returns for the Green Machine and is a bit of a smoky to start the year. He averaged close to 50 during his initial Raiders years but just 43 at the Dogs. Can he turn that around again?
There's not a lot of SuperCoach interest in the Raiders this year. I'll be keeping a close eye on Starling ($344k) for when he takes over the starters role. It's going to happen.
Seriously though. How does Semi Valemei retain a spot over Savage? Mind-boggling.
Sharks: 1. Will Kennedy 2. Sione Katoa 3. Jesse Ramien 4. Ronaldo Mulitalo 5. Matt Ikuvalu 6. Matt Moylan 7. Nicho Hynes 8. Toby Rudolf 9. Blayke Brailey 10. Braden Hamlin-Uele 11. Briton Nikora 12. Teig Wilton 13. Dale Finucane
Bench: 14. Aiden Tolman 15. Siosifa Talakai 16. Royce Hunt 17. Andrew Fifita
Reserves: 18. Luke Metcalf 19. Jesse Colquhoun 20. Lachlan Miller 21. Jenson Taumoepeau 22. Jayden Berrell 23. Jonaiah Lualua 24. Thomas Hazelton
Lakey's Take
Winner: Andrew Fifita. Not even for SuperCoach purposes. It's just great to see this crazy, big man getting a go again after what he went through.
Loser: Conner Tracey. He's obviously missing due to some sort of injury concern though as he hasn't even been named in the extended reserves.
SuperCoach Talk: Nicho Hynes ($686k) makes his club debut for the Sharks on Saturday and will be one of the most closely watched players of the weekend. You either love him or aren't convinced yet (surely no one hates Nicho). For me, I'll be watching to see how he handles being the face of the franchise in the early days.
One of the other big talking points has been Briton Nikora ($482k). He's been on fire this preseason which has catapulted him into contention for many SuperCoach's. His combination with Nicho looks like it's been developing nicely and he could be a big benefactor of the recruitment drive.
On the other side, Teig Wilton ($427k) was a likely bench player at most, but he has suddenly been thrust into the starting side to cover captain Wade Graham. Does it last the whole time though? He's probably too expensive to worry about anyway.
Back on Fifita ($205k), I'm probably less inclined to pick the man with that bench line-up. He's one of five props in the side, six if you include Dale Finucane ($414k).
Ronaldo Mulitalo ($443k) moves into the centers to cover Tracey with Matt Ikuvalu ($546k) on the wing. Mulitalo's move was a rumoured possibility over the past few weeks so not a complete surprise, but I firmly believe Tracey comes back in as soon as he's healthy.
Jesse Ramien ($553k) remains a safe but high-priced option for the CTW.
BRISBANE BRONCOS v SOUTH SYDNEY RABBITOHS
Friday, 7.05pm, Suncorp Stadium, Brisbane
Broncos: 1. Jamayne Isaako 2. Corey Oates 3. Kotoni Staggs 4. Herbie Farnworth 5. Selwyn Cobbo 6. Billy Walters 7. Albert Kelly 8. Keenan Palasia 9. Jake Turpin 10. Payne Haas 11. Kurt Capewell 12. Jordan Riki 13. Patrick Carrigan
Bench: 14. Ryan James 15. Rhys Kennedy 16. TC Robati 17. Tyrone Roberts
Reserves: 18. Corey Jensen 19. Brenko Lee 20. Jordan Pereira 21. Te Maire Martin 22. Ezra Mam 23. Logan Bayliss 24. Ethan Quai-Ward
Lakey's Take
Winner: Payne Haas ($596k). He's obviously the premier front rower in SuperCoach world but having Pat Carrigan out of the rotation could see Haas play big minutes.
Loser: Jordan Pereira. I'm one of the few who did have JP in my preseason squad judging by the twitter mentions. A shocker.
SuperCoach Talk: Nothing of interest here.
Just kidding.
We spoke about Payne Haas a little already and I really don't need to say too much more. A gun of the game.
Kotoni Staggs ($433k) and Selwyn Cobbo ($320k) fill in the CTW positions and will be popular inclusions in SuperCoach sides. Staggs has the potential to be one of the best players in the position while Cobbo is raw but talented. For the sake of $100k, I'd be grabbing Staggs first.
Adam Reynolds is obviously out due to the COVID protocols. But we knew this already.
I honestly didn't see the Jamayne Isaako ($494k) pick coming. The future Dolphin has come from nowhere and his major SuperCoach relevance is that he's ruined Jordan Pereira. That and the Corey Oates ($346k) selection. Really? Good thing the Broncos locked Kevvie in for the long-term.
The next selection shock is seeing Keenan Palasia ($350k) named to start at #8 and Pat Carrigan ($463k) at lock. News is that Kobe Hetherington has joined Adam Reynolds on the COVID list so this will correct itself before too long.
Also, I see you lurking there Ezra Mam.
Rabbitohs: 1. Blake Taaffe 2. Alex Johnston 3. Jaxson Paulo 4. Campbell Graham 5. Taane Milne 6. Cody Walker 7. Lachlan Ilias 8. Tevita Tatola 9. Damien Cook 10. Mark Nicholls 11. Keaon Koloamatangi 12. Jai Arrow 13. Cameron Murray
Bench: 14. Jacob Host 15. Siliva Havili 16. Tom Burgess 17. Michael Chee-Kam
Reserves: 18. Davvy Moale 19. Josh Mansour 20. Liam Knight 21. Richard Kennar 22. Peter Mamouzelos 23. Isaiah Tass 24. Dean Hawkins
Lakey's Take
Winner: Lachlan Ilias ($205k). Same story as Schneider. We knew it was coming, but can finally lock it in.
Loser: Josh Mansour. A surprise out as Taane Milne ($442k) has overtaken him as the starting right winger.
SuperCoach Talk: All the big guns (who can) line up for the Rabbits in round 1. This is going to be a strong side once again in 2022.
Cody Walker ($735k), Cam Murray ($615k) and Damien Cook ($576k) will all be seriously considered at stages this year, if not from round 1. Cody dropped 110 on the Broncos last year, Murray had 56 and 91, and Cook? Two 47's.
Jai Arrow ($458k) has been seen in a lot of sides as Coach's hope he can return to his gun best. He gets the start on an edge where he played six games last season for averages of 50.8 points and 56 minutes. He averaged closer to 52 PPG last year overall so there might not be as much improvement in him as hoped.
I'm really high on Jaxson Paulo ($375k) this year. He's relatively cheap and gets the nod to replace Dane Gagai on the left flank, the highest scoring edge in SuperCoach. It may amount to nothing but it's a risk I'm taking to start with.
And for all of you grabbing Blake Taaffe ($210k), just remember that Latrell is back next weekend.
SYDNEY ROOSTERS v NEWCASTLE KNIGHTS
Saturday, 2.00pm, Sydney Cricket Ground, Sydney
Roosters: 1. James Tedesco 2. Daniel Tupou 3. Billy Smith 4. Joey Manu 5. Paul Momirovski 6. Sam Walker 7. Luke Keary 8. Jared Waerea-Hargreaves 9. Connor Watson 10. Lindsay Collins 11. Angus Crichton 12. Sitili Tupouniua 13. Victor Radley
Bench: 14. Drew Hutchison 15. Fletcher Baker 16. Nat Butcher 17. SioSiua Taukeiaho
Reserves: 18. Kevin Naiqama 19. Daniel Suluka-Fifita 20. Lachlan Lam 21. Naufahu Whyte 22. Adam Keighran 23. Tukupa Hau Tapuha 24. Ben Marschke
Lakey's Take
Winner: Billy Smith ($295k). This one was way out of left field, as Smith wasn't meant to be ready to start the early rounds. At sub-$300k, he comes in at cheapie territory.
Loser: Kevin Naiqama. All but locked in to a spot after the trials, Smith's return sees Kev pushed out of the side all together. Catfish has continually said Naiqama is the new Ikuvalu in this team. #NailedIt
SuperCoach Talk: Teddy ($760k) is back in a welcomed sight for everyone. He's already one of the most highly owned guys in the game so seeing him line up after such a quiet trial period is a sight for sore eyes.
The halves pairing of Luke Keary ($528k) and Sam Walker ($546k) play their first game together, ever. It's hard to believe but Walker debuted after Keary hurt himself so this is the first opportunity to see the two of them together. But if you had of given me a guess, I wouldn't have picked Keary at 7 and Walker in the 6. Whatever… It should matter too much. In an added bonus, Walker will be goal-kicking for the Chooks this season which makes him that much more appealing, especially with no more Cleary.
Angus Crichton ($653k) is one of the games best but reports are that he's playing his first game after recovering from elbow surgery in the off-season. I doubt they play him if he's not fully fit, so there should be little concern about selecting him.
Connor Watson ($516k) starts at hooker but Sam Verrills will return from suspension next week.
Knights: 1. Kalyn Ponga 2. Dominic Young 3. Dane Gagai 4. Bradman Best 5. Enari Tuala 6. Jake Clifford 7. Adam Clune 8. David Klemmer 9. Chris Randall 10. Jacob Saifiti 11. Tyson Frizell 12. Lachlan Fitzgibbon 13. Kurt Mann
Bench: 14. Phoenix Crossland 15. Mitch Barnett 16. Leo Thompson 17. Jirah Momoisea
Reserves: 18. Tex Hoy 19. Pasami Saulo 20. Simi Sasagi 21. Brayden Musgrove 22. Matthew Croker 23. Dylan Lucas 24. Jaron Purcell
Lakey's Take
Winner: Jacob Saifiti. Named to start in twin brother's place, Jaifiti could be worth a flyer as a cheaper alternative at $407k. Klemmer too ($488k).
Loser: Mitch Barnett. Named to start on the bench and rumoured to be in the prop rotation to cover Daniel Saifiti. Really dents his value.
SuperCoach Talk: The team was named largely as expected however there were a few small surprises.
Daniel Saifiti hasn't been named, with the club stating that "the forward suffered a small fracture in his left tibia" It's a big loss to the engine room but sees Dave Klemmer and Jacob Saifiti the big winners from the omission. At basment price, Leo Thompson ($176k) also benefits as he's been named to debut in the #16 jersey. He could be worth a play if the injury keeps Daifiti out long-term, or he could be right back out of first grade before being worth while. FWIW, Physio tweeted this:
Kurt Mann ($383k) and Chris Randall ($246k) stocks have both gone up in recent days. Barry Toohey has provided his views that these boys are in line to play around 65 minutes each. If that's the case, both will provide fantastic value. Randall at this usage makes it easier to carry Harry Grant into the season opener.
And as I've been chirping all preseason, Jirah Momoisea ($205k) has been named on the bench as well. He's a nice cheap option but it's hard to see exactly where he'll get his minutes. Lachy Fitzgibbon averaged 68 MPG last season so there's the potential that Momo steals some time from there, but I wouldn't be expecting any more than 15-20 at the most.
THE WARRIORS v ST GEORGE-ILLAWARRA DRAGONS
Saturday, 4.30pm, Sunshine Coast Stadium, Sunshine Coast
Warriors: 1. Chanel Harris-Tavita 2. Dallin Watene-Zelezniak 3. Viliami Vailea 4. Rocco Berry 5. Marcelo Montoya 6. Kodi Nikorima 7. Shaun Johnson 8. Addin Fonua-Blake 9. Wayde Egan 10. Bunty Afoa 11. Euan Aitken 12. Eliesa Katoa 13. Josh Curran
Bench: 14. Jazz Tevaga 15. Ben Murdoch-Masila 16. Aaron Pene 17. Bailey Sironen
Reserves: 18. Jack Murchie 20. Ash Taylor 21. Adam Pompey 22. Pride Petterson-Robati 23. Taniela Otukolo 24. Jesse Arthars 25. Edward Kosi
Lakey's Take
Winner: Viliami Vailea. And us. V2 is just $205k and with his surprise selection, will now be one of the most highly owned players in the game.
Loser: Jesse Arthars. Vailea's selection comes at the expense of Arthars, who was expected to be named. Maybe he's nursing a niggle or maybe Vailea won the role outright. It's going to be a nervous watch over the next few weeks.
SuperCoach Talk: There is plenty of SuperCoach relevance in the Warriors for 2022.
Aitken ($486k), Curran ($587k) and Katoa ($354k) make up the back row and are all options to start with. Katoa is potentially the least appealing as his less than ideal defense has previously seen him spending time on the sidelines (50 MPG last season).
Despite what has been named here, it's going to be a different looking team next weekend. Reece Walsh and Matt Lodge both return from suspension and will slot into fullback. And who knows what happens in the centres. For me, it makes Aaron Pene ($287k) a very risky proposition. With Lodge back, Bunty ($321k) should go back to bench and that could leave Pene the odd man out. The one man who is safe in that rotation is AFB ($505k). He looks lean, healthy and is captaining this side while Tohu is out. He's in for a big year.
But all this said, this game is really all about one thing and one thing only; the return of Shaun Johnson ($462k). SJ in the black and red just feels right.
Dragons: 1. Tyrell Sloan 2. Cody Ramsey 3. Moses Suli 4. Zac Lomax 5. Mikaele Ravalawa 6. Talatau Amone 7. Ben Hunt 8. Blake Lawrie 9. Andrew McCullough 10. Aaron Woods 11. Jack Bird 12. Jaydn Su'A 13. Jack de Belin
Bench: 14. Moses Mbye 15. Francis Molo 16. Josh Kerr 17. Jack Gosiewski
Reserves: 18. Jackson Ford 19. Mathew Feagai 20. Daniel Alvaro 21. Poasa Faamausili 22. Tautau Moga 23. Jaiyden Hunt 24. Michael Molo
Lakey's Take
Winner: Tyrell Sloan ($448k). This kid is a gun and is available in the CTW. He'll be well in contention at some stage, and if the Dragons had a better early draw, I'd be locking him in from the get go.
Loser: George Burgess. On the comeback trail from an awful hip surgery, Burgess has missed selection all together for round 1, ruining him as a cheap front row option.
SuperCoach Talk: It's not just Tyrell Sloan. For once, the Dragons are plenty relevant for SuperCoach.
In the CTW, Zac Lomax ($497k) tore the Charity Shield apart and looked back to his best. Moses Suli ($366k) has the potential to be a very strong player in the NRL, and maybe could transfer that to SuperCoach scoring.
Talatau Amone ($285k) is cheap enough and talented enough to be picked in your team. Available in either 5/8 or CTW, he's close to a must in my book but we do have heaps of other options in those areas this year.
Speaking of dual-position players, Jack Bird ($499k) has looked very strong and gets the start on an edge in lieu of Tariq Sims. He's said to be set for big forwards minutes this season and is available in the CTW.
Finally, if you can stomach having him in your side, Jack de Belin ($481k) starts at lock. He played six games in the #13 last year for an average of 64.8 PPG as well as season averages of 55, 67, 64 and 56 in previous years. He also played a bit of prop last year and seems like he'll play more there in 2022 so could be a prime candidate for a position upgrade.
WESTS TIGERS v MELBOURNE STORM
Saturday, 6.35pm, CommBank Stadium, Sydney
Tigers: 1. Daine Laurie 2. David Nofoaluma 3. James Roberts 4. Oliver Gildart 5. Ken Maumalo 6. Jackson Hastings 7. Luke Brooks 8. Alex Twal 9. Jake Simpkin 10. Stefano Utoikamanu 11. Kelma Tuilagi 12. Luciano Leilua 13. Joe Ofahengaue
Bench: 14. Tyrone Peachey 15. Luke Garner 16. Zane Musgrove 17. Alex Seyfarth
Reserves: 18. Thomas Mikaele 19. Starford To'a 20. Jock Madden 21. Tukimihia Simpkins 22. Rua Ngatikaura 23. Austin Dias 24. William Kei
Lakey's Take
Winner: Kelma Tuilagi. He's nice and cheap ($254k) and starting on an edge. The kid has looked great in preseason so should hopefully be a solid SuperCoach recruit.
Loser: Tyrone Peachey ($464k). At one time he was the Tigers big name recruit. Now he's a bench utility.
SuperCoach Talk: Jackson Hastings ($351k) makes his club debut. He looked strong in the Tigers last trial but it was against a depleted Roosters side so make of that what you will. This Storm side is a different proposition.
Also debuting is Oliver Gildart ($280k). His main appeal is his price as the Tigers seem destined for another long season. Equally cheap is James Roberts ($272k), but he's in the same boat with the added risk of Adam Doueihi hanging over him. It could be a while yet but Jet is only keeping the spot warm for AD.
Stefano Utoikamanu ($457k) finished last season on a huge roll. After grabbing a starting jersey in round 18, Big Stef averaged 65.9 PPG, an increase of 13 points from his season average. Many are starting the year with the man and rightly so.
Storm: 1. Ryan Papenhuyzen 2. George Jennings 3. Reimis Smith 4. Justin Olam 5. Xavier Coates 6. Nick Meaney 7. Jahrome Hughes 8. Jesse Bromwich 9. Brandon Smith 10. Christian Welch 11. Felise Kaufusi 12. Kenny Bromwich 13. Josh King
Bench: 14. Tyran Wishart 15. Jayden Nikorima 16. Trent Loiero 17. Nelson Asofa-Solomona
Reserves: 18. Dean Ieremia 19. Alec MacDonald 20. Jack Howarth 21. Sualauvi Faalogo 22. Bronson Garlick 23. Jonah Pezet 24. William Warbrick
Lakey's Take
Winner: Ryan Papenhuyzen ($695k). PHEW!!!
Loser: NAS was all set to take up the #13 but has seen it usurped by Josh King.
SuperCoach Talk: The biggest inclusion here is Ryan Papenhuyzen. The whole "Will he? Won't he?" debacle is behind us. It's here in print. Breathe easy (but keep an eye on final teams). If he does make it through, he's a prime captain candidate. The Tigers gave up nearly 72 PPG to fullbacks last year.
Josh King ($256k) is another huge winner….for now. He's jagged the starting lock jersey this week with NAS ($461k) relegated to the bench. Harry Grant is out this week, which means Brandon Smith ($597k) is playing hooker. However, next week should see Grant at #9 and Smith at #13. King might be dethroned before too long.
Nick Meaney ($424k) takes the #6 spot without Munster there this week, then should revert to a Nicho Hynes role, pre-breakout campaign.
And Xavier Coates ($359k) is the new Josh Addo-Carr. He's a low-floor guy that has potential to jag tries on the end of one of the games best attacks.
PARRAMATTA EELS v GOLD COAST TITANS
Sunday, 3.05pm, CommBank Stadium, Sydney
Eels: 1. Clint Gutherson 2. Sean Russell 3. Will Penisini 4. Waqa Blake 5. Bailey Simonsson 6. Dylan Brown 7. Mitchell Moses 8. Reagan Campbell-Gillard 9. Reed Mahoney 10. Junior Paulo 11. Shaun Lane 12. Isaiah Papali'i 13. Ryan Matterson
Bench: 14. Makahesi Makatoa 15. Oregon Kaufusi 16. Ray Stone 17. Jakob Arthur
Reserves: 18. Nathan Brown 19. Bryce Cartwright 20. Mitch Rein 21. Tom Opacic 22. Hayze Perham 23. Wiremu Greig 24. Ky Rodwell
Lakey's Take
Winner: Sean Russell ($285k) is the Maika Sivo replacement to start the year. And we know how much the Eels love going to Sivo's wing.
Loser: For now, it's Nathan Brown. He's coming back from injury so has missed selection, but is still lurking around in the #18 jersey. Watch out for a late inclusion and pack shuffle.
SuperCoach Talk: Clint Gutherson ($655k) is proving popular once again, as the Eels nice draw and attacking prowess saw him at the peak of fullbacks early last year. He'll be hoping to replicate that without the eventual drop off. He starts with the Titans who gave up 80.3 PPG to the position in 2021.
And with that draw, the halves pairing of Mitch Moses ($511k) and Dylan Brown ($466k) are tempting Coach's. Moses has an upside that few in game possess, while Brown's safe floor means he'll be a rock in your 5/8 with any attacking stats a major bonus.
Matterson ($569k) at lock is very tempting. His workrate will sky-rocket in the middle but the imminent return of Brown would see him back on an edge. He's still one of the best to do it so there's little downside here. He'll just be a touch more volatile out wide.
Will Penisini ($256k) is just about a lock in the CTW. Don't think too much about that one.
And Reed Mahoney ($595k) could be your answer to Harry Grant. The latter missing the opening game puts Mahoney at a big advantage to start the year and owners could benefit greatly with the added score.
Titans: 1. Jayden Campbell 2. Phillip Sami 3. Brian Kelly 4. Patrick Herbert 5. Corey Thompson 6. A.J. Brimson 7. Toby Sexton 8. Moeaki Fotuaika 9. Erin Clark 10. Isaac Liu 11. David Fifita 12. Beau Fermor 13. Tino Fa'asuamaleaui
Bench: 14. Will Smith 15. Sam Lisone 16. Jaimin Joliffe 17. Kevin Proctor
Reserves: 18. Jarrod Wallace 19. Tanah Boyd 20. Herman Ese'ese 21. Esan Marsters 22. Sam McIntyre 23. Paul Turner 24. Greg Marzhew
Lakey's Take
Winner: Beau Fermor ($379k) has officially won the edge spot over Kevin Proctor. He started eight games there in 2021 and averaged 58.1 PPG. Plus he's available in the CTW which makes him so much more appealing.
Loser: Greg Marzhew didn't really do too much wrong last season but has lost his spot to more experienced backs.
SuperCoach Talk: David Fifita ($745k) is the Gold Coast Titans. An absolute beast when on the park and being used correctly and with his head in the game. However none of those were guaranteed at any stage last season. With a utility and two-prop bench, he looks set for an 80 minute role and becomes a fantastic captains option every week.
Toby Sexton ($435k) is the other man garnering plenty of interest for the Titans as a cheaper alternative in the halves. He only played the four games last year but scored 83 (Dragons), 67 (Dogs), 66 (Cowboys) and 32 (Bunnies). He has the kicking tee too so should have a decent floor, provided the Titans can string together some good performances.
Erin Clark ($300k) is a cheap hooker you could run with but with Chris Randall also about, and cheaper, you'd have to be going double cheap hookers for it to work out. Could be fun though.
Outside of that, it's pretty bleak from a SuperCoach standpoint. Brian Kelly ($513k) and Corey Thompson ($508k) should both be good, but there are probably better options at the price point. And Tino Fa'asuamaleaui ($494k) will be Tino Fa'asuamaleaui. He's the captain now so has a reason to be on the field and performing, but I can't see major improvement.
Nth QUEENSLAND COWBOYS v CANTERBURY BULLDOGS
Sunday, 5.15pm, Queensland Country Bank Stadium, Townsville
Cowboys: 1. Hamiso Tabuai-Fidow 2. Kyle Feldt 3. Valentine Holmes 4. Peta Hiku 5. Murray Tualagi 6. Tom Dearden 7. Chad Townsend 8. Jamayne Taunoa-Brown 9. Reece Robson 10. Coen Hess 11. Heilum Luki 12. Jeremiah Nanai 13. Jason Taumalolo
Bench: 14. Reuben Cotter 15. Jordan McLean 16. Mitchell Dunn 17. Tom Gilbert
Reserves: 18. Jake Granville 19. Scott Drinkwater 20. Griffin Neame 21. Brendan Elliot 22. Ben Condon 23. Connelly Lemuelu 24. Daejarn Asi
Lakey's Take
Winner: The back-row. More below.
Loser: Reuben Cotter looked like a great second row / back up hooker option, but Jason Taumalolo has gained his #13 back and Cotter is a bench player once more.
SuperCoach Talk: That back row of Taumalolo ($486k), Jeremiah Nanai ($344k) and Heilum Luki ($352k) all provide fantastic value options, something I didn't think was possible at the Cowboys. These three are all talented guys and are coming in well under-priced for what they can do. The problem is, who do you start with? All of them?
Hamiso Tabuai-Fidow ($419k) is an electric player who gets to ply his trade from fullback now. That can only be good news as the gun will have the opportunity on the ball far more often, and good things happen when he does. Just look at his kick-regather in the Broncos trial. And if you've got the stones to do it, the Dogs allowed 79.9 PPG to fullbacks last year.
On the other hand, Val Holmes ($559k) loses value by being pushed out into the centers. Still a gun in the NRL, just not worth the price in SuperCoach.
Bulldogs: 1. Matt Dufty 2. Jayden Okunbor 3. Braidon Burns 4. Brent Naden 5. Josh Addo-Carr 6. Jake Averillo 7. Matt Burton 8. Luke Thompson 9. Jeremy Marshall-King 10. Paul Vaughan 11. Jack Hetherington 12. Tevita Pangai Jnr 13. Josh Jackson
Bench: 14. Bailey Biondi-Odo 15. Corey Waddell 16. Max King 17. Chris Patolo
Reserves: 19. Brandon Wakeham 20. Aaron Schoupp 21. Joe Stimson 22. Josh Cook 23. Ava Seumanufagai 24. Kyle Flanagan 25. Reece Hoffman
Lakey's Take
Winner: Max King ($189k) should be in your team. The other guys on the bench are Corey Waddell; a second rower. Bailey Biondi-Odo; a back. And Chris Patolo; a bigger forward. King is looking at decent minutes.
Loser: TPJ ($570k) lost his marbles over the trials and subsequently lost a lot of SuperCoach admirers. His ownership percentages have been dropping steadily ever since.
SuperCoach Talk: Last, but not least (yet), we've got the new-look Bulldogs.
Matt Burton ($576k) gets his first real opportunity to lead a side as his own when he pulls on the jersey on Sunday afternoon. He's clearly a superb player, but how will he go outside of that Penrith powerhouse?
I'd written Braidon Burns ($440k) off already this season as he hadn't been seen much in the trials. But here he is, starting round 1. I'm just hoping he gets through ok.
Luke Thompson ($583k) is one of the better front rowers when he's playing, but he missed far too much time late last year. Hopefully he's got his head on straight now and can string a few together because he'll be a real value if he can.