Lakey's Captains – Round 8
The team at NRLSCTalk are continuing to support Movember throughout the 2021 season and beyond. You can too by helping us raise much needed funds for men's health by visiting our Mo Space here If you, or someone you know, are struggling with your mental health, please reach out for help. Our Mo Space is also linked in the menu.
There is no better feeling in the SuperCoach world than nailing your captains pick. On the other hand, there is no worse feeling in the SuperCoach world than when your team completely bombs. In week 7, I somehow had both.
David Fifita and his 153 points had me feeling bulletproof after Friday nights games. It was glorious. But by Sunday night, my confidence had been destroyed harder than the Broncos defence. I scored a 1220 overall, of which, Fifita accounted for 25% with a 306 captain score.
But that's past Lakey's problems. I'm looking forward now and have a few really juicy options for you, as well as a surprising avoid. Let's check it out.
Disclaimer: The following is not a science by any means. Nothing written below is gospel. The final decision is up to you.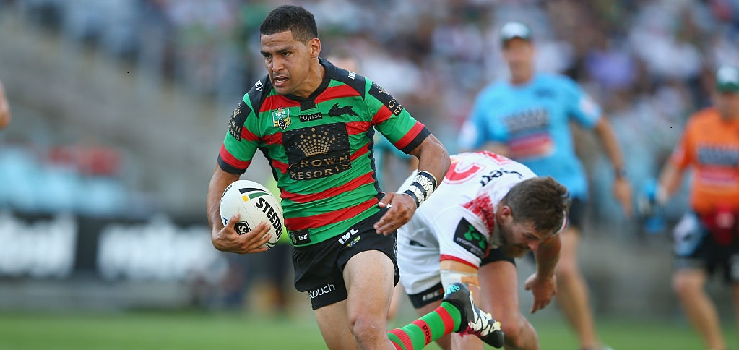 BEST
Cody Walker – Round 7 Score – 68 – P2P Average – 75.43 – Captaincy Rate – 1.0%
Going to go back to Cody this week. I was all pumped up for his game against the Titans last week and the Souths 5/8 went on to punch out a game-winning ton. However, that turned out to be Benji Marshall after a pre-game shuffle pushed Cody to fullback. That hurt to watch.
But I'm excited again. It should be a really good game on Thursday night. Or it should have been. The Raiders and Bunnies have all the makings off a great battle. Perennial contenders going to war in Thursday night footy. But suddenly, the Raiders are in the midst of a very rough three game skid, losing badly to the Panthers and Eels before dropping a game to the Cowboys last weekend. A game where they were up 24-12 at halftime but didn't fire a shot in the second stint. And on top of that, they now missing CNK, Croker, Papalii and Hodgson from their usual starting 17.
And even before all that, fullbacks have been scoring 75 PPG on the Raiders this season. Valentine Holmes really punctuated that when he led the comeback charge and dropped 97 points along the way. Everything is lining up for Cody to go nuts.
NEXT
A.J. Brimson – Round Score – 80 – P2P Average – 89.57 – Captaincy Rate – 0.2%
As far as captains scores go, I count 75 as the line for success. It's not a huge score but taking 150 from one player is a great floor range. So, it's usually around the 70PPG mark that I look at when it comes to opposing teams "Points to Position". This year, there are three teams allowing over 80PPG to one position: fullbacks against the Tigers (82.14), right halves against the Cowboys (84.57), and fullbacks against the Brisbane Broncos at 89.57 PPG). That is an unheard of stat. And sure, 197 points came courtesy of Ryan Papenhuyzen in round four, but also the have given Gutho 75 and 124 in their two matchups and allowed Latrell to whoop them for 138. So in essence, four of their seven games have gone at or above that captains line, and three of them have blown it out of the water.
One of the other scores was A.J. Brimson. He completely bombed out with 18 points in what was a relatively solid win to the Titans in round 2. And really, there's no discernible reason why that is. He played 80 minutes, but he just didn't get involved. AT ALL. He had 5 hit-ups (4 x +8m), 5 tackles, a tackle break, a linebreak and then four errors. 18 points.
And to be honest, he's never played the Broncos particularly well. His scores on them before this year have been 30, 13, 47 and 33. And all of them have been in 80 minute games. But considering AJ's ability combined with the gluttony of scoring that the Broncos are allowing, throwing the VC on AJB is a great play.
LONG SHOT
Cameron Munster – Round 7 Score – 88 – P2P Average – 45.71 – Captaincy Rate – 2.7%
It's not really a long shot. More of a next-next best. But of the three players mentioned here, he definitely has the toughest match-up according to the P2P rates. The Sharks, despite being on their own losing streak (the Dogs? Really?) have been relatively stingy to left halves this season. 45 PPG isn't anything that will get the blood racing, but in that is a Mitch Moses injury affected 7, so it's not as bad as it seems. The last three weeks have seen Averillo score 42, Kurt Mann score 86 and Drew Hutchison even had 78.
Munster is also on his own "tear" if you will. He has a 5RA of 76.2 PPG consisting of 88, 67, 78, 62 and 86. For any other 5/8, this is outstanding scoring. For Munster? It's kinda just run of the mill. However, as we saw last week, he has now inherited the goal-kicking while Yung Papy is sidelined which will boost his already high scoring into possible loopable range. The Storm kicker has averaged 14.3 PPG purely from the boot in 2021. That's a very nice addition to Cam's already strong baseline.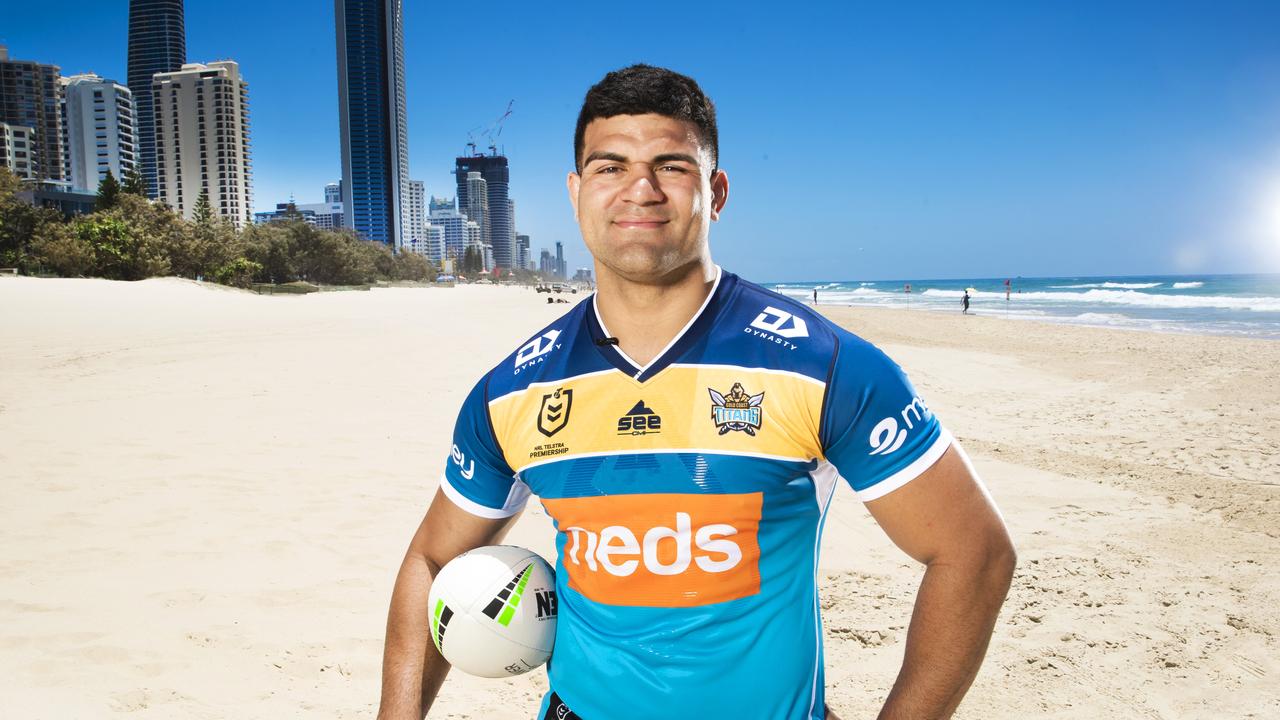 BEST
David Fifita – Round 7 Score – 153 – P2P Average – 68.29 – Captaincy Rate – 15.8%
60, 105, 112, 88, 147, 78, 153. This is Dave Fifita's scoreline this year. So could this spot be anyone else? I won't bang on about too much because if you already have him, you know how good he is. And if you don't, then I dunno…..delete team?
It was only six weeks ago that Fifita really stamped his authority on 2021 with that 105 point game against the Bronx even though he missed 15 minutes through a HIA. And around that, Brisbane have given up 67, 79, 56, 51, 37 and 83 to left side second rowers. The only concern is that TPJ might try to decapitate him again.
NEXT
Angus Crichton – Round 7 Score – 61 – P2P Average – 74.43 – Captaincy Rate – 0.5%
Is it just me or have second rowers not named Fifita been largely disappointing this year. We started out trying to fit in Angus, Matto and Lolo into our sides but the latter 2 have missed all but two and a half games while Cricthon has averaged "only" 69.3 PPG and dropped almost 100k along the way. And I say "only" because it's not a bad clip at all, but there are still 7 other guys averaging more than him in the position alone. And worse, Angus currently holds the 30th best average on the year.
Still, there is some light at the end of this week's tunnel. Another left second rower, and those guys are going at almost 75 PPG against the Knights through the season. A lot of that is Fifita's 147 from round five, but Tariq Sims also had 101 the week before that while both Jack Williams and Billy Kicks have had 57 over the past two weeks.
Crichton also had an 84 in 2020 when the Chooks and Knights faced off. My belief here is that Teddy will be an out after the concussion last weekend, TKO will be extremely limited if he plays at all, and Angus is going to be relied upon to put in a big game on Saturday night. This is just my opinion though. Take it for what it is.
LONG SHOT
Tohu Harris – Round 7 Score – DNP (inj) – P2P Average – 63.57 – Captaincy Rate – 0.4%
Tohu is back this week (at this stage) after being a mysterious late withdrawal prior to the ANZAC day match against the Storm. As it turns out, it was related to his head knock from the week before, which he passed on the day. This is a scary proposition for any owners out there. We already know how these delayed can affect players on an ongoing basis (see Matterson, Ryan) and the Warriors shouldn't have any hesitation in pulling him out again if he's still showing signs of it, so keep an eye on him leading into the game.
Apart from that, the Warriors get to play a suddenly resurgent Cowboys side but they're still letting lock forwards score 63.57 PPG at a rate of 1.1 PPM. Over the past three winning weeks for the Northerners, Alex Twal (74), Luke Thompson (65) and Ryan Sutton (65) have all performed well regardless of the score. And Tohu is averaging nine points more than any of those three guys.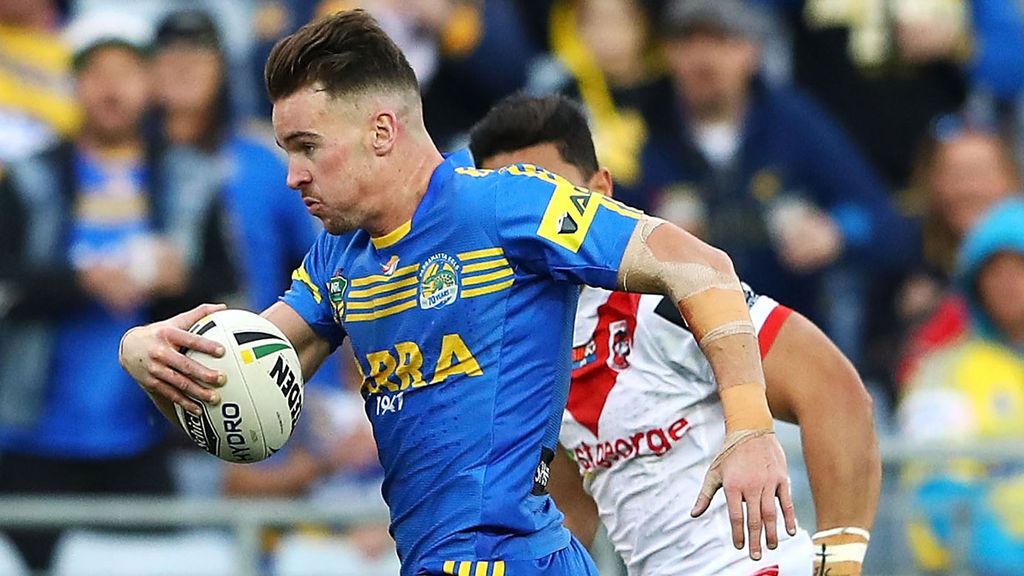 BEST
Clint Gutherson – Round 7 Score – 124 – P2P Average – 74.86 – Captaincy Rate – 4.2%
Gutho was last week's winner in the Ponga v Turbo sweepstakes. He outscored all other fullbacks in week 7 and went up $50k. If you jumped on, well done and you get to look forward to another big game against the Doggies. Funnily enough, even though they've been easy-beats and are allowing close to 75 PPG, they still only the 5th best team to target from the fullback position. But they've been particularly leaky over the past five weeks, even while limiting Will Kennedy to 47 points in their maiden 2021 win. Val (95), Papy (113), Latrell (74) and Isaako (114) destroyed this team over the course of a month and the Dogs are now allowing a 5RA of 88.6.
There's a small worry about how well the Dogs play against the Eels. In 9 games since 2016, Gutho has an average of 55.56 PPG on the Doggies with only two games above the 80 mark. He played them twice last year. The Eels won both games but by scores of 8-2 (a barn-burner) and by 18-16. Gutho had scores of 30 and 67 in those ones. But it's a minor worry and if you're a prospective captainer, you probably shouldn't let it put you off.
NEXT
Nathan Cleary – Round 7 Score – 96 – P2P Average – 40.86 – Captaincy Rate – 26.5%
So I listed Fifita's scoring above and Cleary's isn't all that much worse. He missed the one game through concussion but of the six he has played, Cleary has scored 103, 88, 103, 76, 125 and 96. Three tons and a floor of 76? Are you kidding me? Those are every week captains knocks. And looking at that form line, he's due for another ton after not scoring one in almost two whole weeks now.
One of those earlier 103 point games came against the Eagles in round 4. And he also had 138 on them last season. Turbo didn't play in either of those games though and Manly definitely look like a different team with him back. All up, Cleary has a career average of 81.38 on the Eagles from eight match-ups.
LONG SHOT
Kalyn Ponga – Round 7 Score – 58 – P2P Average – 59.86 – Captaincy Rate – 0.8%
It was a rough weekend for Ponga and the Knights. I thought the team played super well, but the problem is that the Panthers are so far in another realm that they still managed to win by 18 points and kept Ponga to 58 points. If I recall correctly, Ponga had over 40 points to halftime before the Panthers put the clamps on.
Things get slightly easier this week with a match-up against the Roosters. They're allowing 60 PPG to fullbacks on the season which includes a round 1, 18 point Dylan Walker outing. Since then they've given up 73 (Laurie), 67 (Latrell), 63 (RTS), 69 (Will Kennedy), 80 (Papenhuyzen) and 49 (Dufty). And I've mentioned earlier that I'm expecting a no Teddy, Keary, Friend etc Roosters squad and a limited TKO so if that's the case I'm really salivating. Ponga didn't play Sydney last year but has four games against them, from their premiership seasons, and he scored 54, 65, 112 and 79.
WORST
Maika Sivo – Round 7 Score – 157 – P2P Average – 44.29 – Captaincy Rate – 0.3%
I came into this week looking at Maika Sivo. Not as a trade in (the cheapies are the priority), but for potential owners to possibly throw a captains armband on after what he did to the Broncos. What I found though is concerning. I tweeted about it on Wednesday night.
Wow. To the eye, the scores to left wingers this year are low but you could argue that wingers don't score much etc. etc. But, included in those scores are Brian To'o (score of 55 compared to his season average of 77.1 PPG), Alex Johnston (33) and Josh Addo-Carr (52). Three guys capable of big scores against the supposed weaker teams and yet they all went pretty low.
The other side of the field is where the success is coming from. Right wingers have scored 71.29 PPG on the Dogs, the second most of all wingers P2P's and it includes 99 points from Xavier Coates, 74 from Mansour, 118 to George Jennings and 99 to Mawene Hiroti. So maybe it's the wrong wing we're all targeting here.
NEXT
David Nofoaluma – Round 7 Score – 50 – P2P Average – 58.71 – Captaincy Rate – 0.5%
As a new owner, it pains me to say it but I couldn't go anywhere near Nofo this weekend. It's not because the Dragons are supremely difficult to score on. They're allowing 58 to left wingers and 40 to right wingers this year. And it's not because Nofo struggles against the Dragons historically. He's had 109, 83, 60, 87, 46, 100, 64 and 75 on them since 2016. But it's because he'll be playing outside of either James Roberts or Joey Leilua, depending what side of the field he runs out on. And I have zero confidence that they can pass enough (or at all) to let Nofo go off. Prove me wrong guys. Please.
LONG SHOT
Tom Trbojevic – Round 7 Score – 118 – P2P Average – 37.86 – Captaincy Rate – 9.4%
Do you ever have those moments where your SuperCoach prediction comes 100% true, and in doing so, completely ruins your weekend? That was the case for me in round 7. My "long shot" avoid candidate last week was Teddy who, as we all know, had his head taken off by Jordan Pereira and finished on 17 points. I didn't predict that but it definitely hammered the point home. 14% of the competition were expecting a bounceback week for Teddy and subsequently took a huge "L".
Meanwhile, my #1 "risky" captain was Tom Trbojevic and he lived up to expectations with 118 points against the Tigers. Funnily enough, he did it in just 63 minutes since by that stage, he'd already put the game well out of reach. Since his return to the footy field, the Sea Eagles are 2-0 by a combined points total of 76-6. And Turbo has scores of 116 and 118 while playing 67 MPG.
However, this week's opponents the Panthers are a far cry from his previous two of the Titans and Tigers. Where they allow 73.86 and 82.14 PPG respectively, the Panthers are at the opposite end of the scale. They are the hardest team to score points on from the back, allowing just 37.86 PPG across the year. And that was even boosted by Ponga's 58 points last weekend, which is the highest score on them to date. So similar to Kalyn Ponga last week, I don't think Turbo is someone who shouldn't be traded in but if you do, don't but the big C on him.
---
---
Final Thoughts & The People's Team Captain
I started this with very clear path in mind. I was going to be Vice Captaining Cody Walker and leaving the C on big Fifita as the backup again. However, I've somewhat talked myself into a risky Ponga play on Saturday. It's going to go down to the wire which way I'll eventually go but either way, I'm looking forward to these guys all putting up monsters.
Now with that analysis over, it's time for you to have your say on who should be the VC and C in Round 8 for the people's team.
Vote here for the VC and vote here for the Captain.
Live results below.
And as always, you can ask me any follow-ups in the comments below, or even hit me up on twitter @dlake631, and hopefully I'll be able to help some more. Good luck for the round ahead.