Lakey's Captains – Round 5
The team at NRLSCTalk are continuing to support Movember throughout the 2021 season and beyond. You can too by helping us raise much needed funds for men's health by visiting our Mo Space here If you, or someone you know, are struggling with your mental health, please reach out for help. Our Mo Space is also linked in the menu.
Not much more than needs to be said to be honest. How was your Easter?
It's truly shaping up to be a huge captains week.

Me, in last week's captains post. I had no idea.
Disclaimer: The following is not a science by any means. Nothing written below is gospel. The final decision is up to you.
PSA: Before considering any potential VC selections, be aware that a fullback VC rules out a Teddy loop.
BEST
Latrell Mitchell – Round 4 Score – 74 – Points to Position (P2P) Average – 81.5 – Captaincy Rate – 4.0%
I know it went by pretty quietly, but did anyone see the Storm v Broncos game on Friday night? There was a young kid at the back who did pretty well. And Latrell comes in to this game in the same position.
The Broncos are a mess these days and have been giving up over 80 PPG to opposing fullbacks through the first month of the season. A lot of that was obviously scored last weekend, but also includes an 18 point game from AJ Brimson, a 36 from Corey Allen in the Bronx win and Clint Gutherson's 75 from round 1. So it's not been all easy-going.
And funnily enough, the Broncos are Latrell's worst team to play against. He has a career average of around 33 PPG against them, and his highest score on them (63) is less than every score he's had this year. Fair to assume that he'll beat that on Thursday night, and that he'll beat it comfortably.
NEXT
Nathan Cleary – Round 4 Score – 103 – P2P Average – 65.0 – Captaincy Rate – 16.8%
Cleary looked all set to completely bomb out last Thursday night and just watch Luai be the star of the night, but didn't let frustration get the best of him. Instead, he put on his attacking boots and tried to inject himself into the game. The end result was another ton, his second in three games.
The Raiders are allowing 65 PPG to right halves this season, but that stat is a little skewed. They've faced Moses Mbye (37), Chad Townsend (43), and Tanah Boyd (46) and kept them pretty quiet. But then they got completely destroyed by Kodi Nikorima (134) and injuries in round 3. So yes, they largely been successful against halves this season, but also, they haven't really played a half of any real SuperCoach significance.
For Cleary's part, he has scores of 88, 73, 79, 88, 36, 91 and 62 against the Raiders so he's always managed to have really good games despite Canberra being one of the competition's heavyweights.
LONG SHOT
Roger Tuivasa-Sheck – Round 4 Score – 63 – P2P Average – 84.0 – Captaincy Rate – 0.7%
RTS is a long shot not because of match up, but because not many would be on his train. But he's doing really well in his final NRL season regardless. He started quiet with a 38 in round one, but since has scored 83, 133 and 63. And he's done this during a very tough run against the Titans, Knights, Raiders and Roosters respectively.
To say the draw eases up this week is putting it (extremely) mildly. Manly are right at the other end of the NRL and SuperCoach scoring tables. They've seen Teddy score 162 to open the season, Latrell (68) and Dufty (76) both put great scores up, before keeping Stephen Crichton (30) out of the game. I imagine that if Edwards was healthy it would have been a different story though.
His own personal average against Manly from 2016 is only 56.7 PPG. It's not overly low, but nothing amazing either, but I'm not worried too much about that. Manly are a much (much) worse side this season so RTS is primed for a big game on Friday afternoon.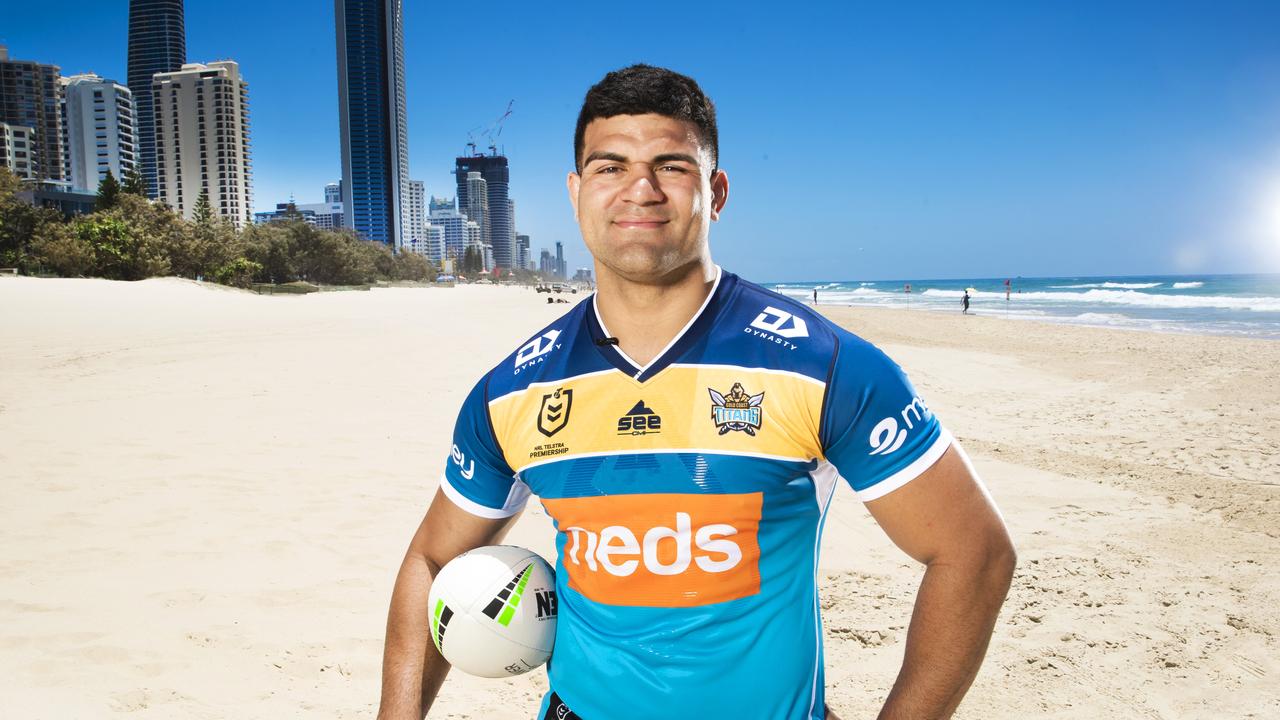 BEST
David Fifita – Round 4 Score – 88 – P2P Average – 65.0 – Captaincy Rate – 2.3%
Let me tell you, as a Knights fan, I am terrified of this man on Saturday afternoon. I'm heading out to the game at CBUS and as a Fifita manager, I'm pumped to watch this. As a Knight fan, I'm dreading what he may do. I mean, 60 points out of hospital, 105 with a HIA absence, 112 and then 88 in a well beaten team, I'm picturing horrible things occurring to my injury depleted side.
He's met the Knights just once, in 2019 for a 42, so there's not a whole lot of background to go off there. However, Newcastle are giving up good games to left side second rowers already this year. Eliesa Katoa (39) and Luciano Leilua (46) haven't been huge, but Adam Elliott (74) and f*$&ing Tariq Sims have walked all over of them. This one could end up a bloodbath.
NEXT
Ryan Matterson – Round 4 Score – DNP (inj) – P2P Average – 66.5 – Captaincy Rate – 0.2%
You could just as easily put Matto in as a long-shot or risky play for round 5, but I'll remain optimistic that last week's game-day withdrawal was nothing more than a precautionary measure and he's now perfectly fine to make up for lost time in game 8 of the weekend.
Matto has had a run of mostly 60 point games against the Dragons over the past few years. Six meetings for scores of 60, 61, 63, 68, 62 and one 78 from back in 2016. It's solid and yet not fantastic. Meanwhile, this year St George have given Wade Graham a 57, Mitchell Dunn a 44, Josh Schuster 90 points two weeks back and Mitch Barnett 75 last weekend. It feels like a big game is just waiting to happen.
But, it is still the final game of the round. So, maybe have a backup plan in place, just in case.
LONG SHOT
Harry Grant – Round 4 Score – DNP (inj) – P2P Average – 74.0 – Captaincy Rate – 0.1%
The only reason I can see this being a true long-shot is that there's no guarantee that he's called into the 17 for the first time this year. But, everything I've heard for the past week is that he'd be back this week. In what capacity, I'm not 100% sure, but he'll be there and we get our first look at 2020's cheapie darling. Grant was in just about everyone's preseason team at some point, before hurting his knee in a trial game against the Knights.
The Doggies have been handing opposing #9's points all year. Jayden Brailey (86), Mitch Kenny (56), Jake Turpin (48) and Damien Cook (106) all put up some of their best scores on the Dogs this year, and Grant has one game against them in his short career. He scored 101 on them in round 7 last year.
BEST
Ryan Papenhuyzen – Round 4 Score – 197 – P2P Average – 58.40 – Captaincy Rate – 22.2%
Surprise! To no-one probably. That was some sort of game. And as we've said all week, it was Ryan Papenhuyzen vs delete team in round 4. He was the difference maker. Even better for the 13% of coaches who were lucky enough to have captaincy on him. I only wish I'd taken my own advice. But I digress. We need to look forward.
Round 5 sees another brutal matchup for Papi and the Storm. They run head first into the juggernaut that is the….(checks notes)…. huh, Canterbury Bulldogs. A team who allowed Broncos fullback Jamayne Isaako to drop his very own ton (114) in round 3. However, the one difference from last week to this week is that Papi historically destroyed the Broncos but doesn't have a good history against the Dogs. It is just two games, both in 2019 where he scored 8 and 34. The first game came in his first game of that season. It was round four, he came off the bench and played 12 minutes. The latter came in similar fashion but in 29 minutes.
He didn't meet them last year, when the Dogs were allowing fullbacks to score 72 PPG, and they have carried that form into this year with games against Tex Hoy (43), Dylan Edwards (38, rain), Isaako and Latrell (74).
Considering what we've just seen Papi do and what the Dogs have been giving up, Papi is looking like he'll be the most popular captain of the week. I have him down here as a "risky" option simply because he's a backline player. And to be completely honest, it's not even a risky choice. Load up.
NEXT
Brett Morris – Round 4 Score – 118 – P2P Average – 43.5 – Captaincy Rate – 0.9%
Here's what I wrote about the young and spritely BMoz in this year's Mega Guide:
If I were going to pick just one player in the entire competition that is primed for a regression year, this is that guy. That's not to say that Brett Morris is going to be awful. Not at all. But, in my humble opinion, he's not putting up another 70+ average this season. Why? Borris (and his brother obviously) turn 35 in August and 2021 marks his hundredth season in the NRL. Most of which he's spent as one of the elite wingers in the league. And not once in that time prior to 2020, had Brett averaged 60 points over the course of a season. The closest he came was 58.9 PPG during the 2015 season, his first year with the Dogs and he played all of those games at fullback. So everything points to 2020 being an outlier season. I still think he likely clips 60 again, but you're not starting with a $640k winger who might score 10 points less than his previous average.
I could not have been more wrong. And needless to say, I did not see this coming. But here we are.
A four game average of 106 PPG, second most in the SuperCoach competition. Three of the four scores have been tons too, with the only dud being a 45 point outing in the big loss to the Bunnies. Not really something I see happening against the Sharks. They've been stringent with right wingers this year, but the only guy with any SuperCoach relevance to play them has been Blake Ferguson who got an 84.
Morris doesn't have a huge past vs his former team. In his massive 2020, he still only scored 48 on them. Before that, he played them twice in 2018 and scored 58 and 86. But this is a man on a mission and he'll more than likely put up another big one.
LONG SHOT
David Nofoaluma – Round 4 Score – 46 – P2P Average – 47.3 – Captaincy Rate – 0.6%
Nofo makes his third appearance in the captains post this year but his first outside of the avoid section. He has been a long way from setting the SuperCoach world on fire in 2021, but there's a really good chance that he's the name on everyone's lips at this time next week. They game against the Cowboys just screams points.
NQ haven't given up huge points to right wingers this year, but there are few like Nofo. He's played the Cowboys on seven occasions over the past 5 years, for scores of 78, 37, 76, 61, 30, 98 and 88. And through a month of football, there is only one team who have had more points scored against them than the Cowboys. They've allowed over 35 points to their opponents each game and if you think Nofo isn't going to be involved in that, you're a much braver coach than me.
---
*I also couldn't not mention Kalyn Ponga in his first game of 2021 either. He generally loves playing the Titans and has scores of 29, 54, 83, 98 and 90, and the Titans are allowing 66.8 PPG to fullbacks through four weeks. But why even mention him at all in his season debut when we have such a stacked position and no one will have him yet?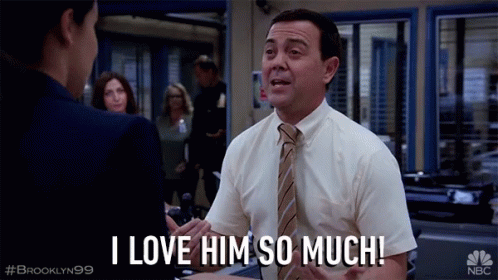 Just before I get started, here's a quick reminder of the men I had down as avoids a week ago:
Worst – Damien Cook (He ended up scoring 106 points)
Next – Tino Fa'asuamaleaui (93)
Long Shot – Tohu Harris (72)
So then, let's see who I wake up next.
WORST
Connor Watson – Round 4 Score – 56 – P2P Average – 30.0 – Captaincy Rate – 0.2%
Watson's utility value comes in handy this week for the Knights. Following injuries to former starting halves in Mitchell Pearce (10-12 weeks) and Kurt Mann (1 week), Watson gets moved from his usual #13 jersey and bench forward role into the halves to partner Blake Green. It should mean that after being named in every run on side of the season, he will actually start his first game.
I do love that he'll play (hopefully) the full 80 minutes, but not so much that it's in the halves. He'll see plenty of ball throughout the game but will be more of a facilitator than the runner he has been this year. I mean, he'll still run some. Good luck stopping him, but it won't be as much.
I also love his previous scoring against the Titans. Watson's games on them since 2016 have been 117, 60, 77, 79, and a 27 (33 mins off the bench in 2017). Those were all against the old Gold Coast club, who finished near last each year. He didn't play them at all last year, which is when the Titans began to turn it around. Now, they're allowing just 30 PPG to left halves on the year, being Chanel Harris-Tavita (35), Anthony Milford (18), Scott Drinkwater (42), and Jack Wighton (25).
NEXT
Tohu Harris – Round 4 Score – 72 – P2P Average – 57.4 – Captaincy Rate – 0.3%
Yep, I'm doubling down on Tohu for the second straight week. But this time it's because he's against a terribly weak opponent whilst in the front row rotation.
Harris has elevated himself into the echelon of top 5 SuperCoach players in the 2nd Row averaging 77.5 PPG for the season. However, he's been doing that from a combination of both wide and middle back row positions. The move from prop to lock isn't likely to be a huge adjustment and he should still get through his work, but solely playing in the middle gives me some concern for his additional stats accumulation.
And then the next concern I have is that the Warriors are predicted to be well ahead in this game considering the competition, and if that's the case, does Tohu get a longer stint on the bench? With AFB out for 6-8 weeks, New Zealand can't afford to have another of their big name forwards get injured. It's more than likely all worry for naught, but there are enough questions marks there to give me pause.
LONG SHOT
Jason Taumalolo – Round 4 Score – DNP (inj) – P2P Average – 59.0 – Captaincy Rate – 0.5%
I know no one would actually still have this guy in classic but maybe for the draft players. Lolo is the biggest watch of the weekend. He's returning from injury, there were various stories of his 2021 role, he had minutes and usage issues in round 1, he's had a run in with the coach, and he's coming back into a team that is, at best, awful.
Lolo has great scores against the Tigers. Previous games of 76, 65, 63, 58, 72, 111 and 61 from 2016, but just keep an eye on him for at least one more week.
*Side note: I really wanted to put Brian To'o as an avoid this week, but that's more for my own selfish reasons.
---
This is a story about an ordinary man…
When he was made, they found something wrong with him…
And threw him away like a piece of rubbish into an old dark storeroom…
Then, from inner Sydney, a wealthy man, brought him to life with his magic sombrero!
He took him to Bondi Beach where the SuperCoach Gods gave him special powers…
That man became…..
---
Final Thoughts & The People's Team Captain
Is anyone going to pod-captain this week away from Papenhuyzen? There won't be many, unless you don't have him. And I won't be either. Last Friday night was a hard game to watch even though he is in my side. I don't want to sit through that again against an equally leaky defence.
Now with that analysis over, it's time for you to have your say on who should be the VC and C in Round 5 for the people's team.
Vote here for the VC and vote here for the Captain.
Live results below.
And as always, you can ask me any follow-ups in the comments below, or even hit me up on twitter @dlake631, and hopefully I'll be able to help some more. Good luck for the round ahead.