Lakey's Captains – Round 23
The team at NRLSCTalk are continuing to support Movember throughout the 2021 season and beyond. You can too by helping us raise much needed funds for men's health by visiting our Mo Space here If you, or someone you know, are struggling with your mental health, please reach out for help. Our Mo Space is also linked in the menu.
Can we start next year yet?
Disclaimer: The following is not a science by any means. Nothing written below is gospel. The final decision is up to you.
BEST
Reuben Garrick – Round 22 Score – 199 – P2P Average – 46.67 – Captaincy Rate – 0%
Will he? Won't he? He loves me. He loves me not. The questions on everyone's lips this week have been all about Tom Trbojevic and his (potentially fractured) cheek. The NRL.com late mail has him, and I quote, "progressing well" and Turbo himself has come out to say that he wants to play.
However, according to an interview on the radio on Thursday morning the great man is set to be ruled out (apologies, I don't know exactly where it was broadcasted or who said it). First cuts for Manly come at 6pm Thursday night and final teams are submitted Friday afternoon, giving us plenty of time to adjust accordingly, if you can. But if he is, Reuben Garrick should shift back to fullback once again.
He's fresh off an almost 200 point game and will be playing fullback against the Raiders who allow almost 76 PPG. The most recent three men to play against the them have recorded 72 (Nicho Hynes in 70 minutes sharing time with Papy), 61 (Jack Bird, usually a centre or part-time 2RF), and 98 (Kalyn Ponga, but more on him later).
Manly have plenty to play for, having just snuck into fifth for the first time this year and hoping to move a little higher before finals kick off. So they'll be giving their all. If Turbo is there, don't overthink it. He's your guy. But Garrick is a solid backup.
NEXT
Harry Grant – Round 22 Score – 64 – P2P Average – 51.57 – Captaincy Rate – 0%
Harry finally gets a starter role, albeit due to the resting of Brandon Smith, but he has only Aaron Booth to deal with as a benchie so I would expect that he should see 70 minutes at a minimum on Thursday night.
The man is averaging 71.4 PPG this season whilst battling injury and playing off the bench. He's had just one game as a starter all year (Origin not included). That was in round 8 when he dropped a casual 103 points from 69 minutes (yay!) against the Sharks. Both of those numbers are season highs for the young rake.
The Titans give up an extremely similar scoring rate to hookers on the season (51.57 PPG vs 51.95 PPG for the Sharks), but according to Titans fan and friend of the site, Sparky, his precious club give up points through the middle to opposing hookers (check out JT's god-awful impression on the weeks SC Report). And Harry is no standard hooker. He should go big.
LONG SHOT
Nathan Cleary – Round 22 Score – 83 – P2P Average – 51.67 – Captaincy Rate – 0%
Based purely on his previous score against the Bunnies (and maybe a smidge on the excitement of him being back), but I'll be the first to admit that this is the definition of a long shot VC option.
Earlier this year, back in round 11 to be precise, the Panthers and Rabbitohs faced off in what was considered as a blockbuster clash at the time. In hindsight, it was anything but as the red hot Penrith Panthers ran out victors by a ridiculous score of 56-12. And in that, Cleary was instrumental with two tries, four assists, ten goals with just one miss, two linebreaks, two linebreak assists and five tackle breaks. All up, he totalled 190 SuperCoach points and officially became the first man to break the million dollar price barrier.
Things have changed a bit in the last three months though. The Bunnies are on fire and are one of the form sides of the comp. And Cleary is carrying a semi-busted shoulder. But if there's any part of you that thinks he and the side can recreate the magic they were producing early on, he could be a sudden-death final winner.
BEST
James Tedesco – Round 22 Score – 99 – P2P Average – 72.90 – Captaincy Rate – 0%
Teddy has bounced back to the man we were expecting when we shelled out top dollars for him at the start of the year. His last month of football has seen scores of 146, 68, 92 and 99 and he's passing the eye test. He's popping up all over the field, chasing offloads and crabbing across defensive lines throwing out soft palms to the approaching opposition, ala peak Andrew Fifita (wishing the big man all the best after a horrific on field injury last weekend. So scary).
The Dragons, across the entirety of the season, have been very up and down with what they've allowed fullbacks to scores. We've seen bad scores from the less reputable fullbacks of the comp and those injured, including scores of 23 from Papy in Magic Round (14 mins) and 17 from Teddy in round 7 (34 mins) before both were KO'd. We've also seen five 100+ scores plus another of 96.
Since that BBQ though, the scores returned have been 78, 69, 123, 63 and then that 96 to Dylan Edwards last weekend. Teddy could outdo all of those with ease.
NEXT
Clint Gutherson – Round 22 Score – 24 – P2P Average – 75.86 – Captaincy Rate – 0%
For those still holding onto Gutho for whatever reason, fear not, this NRL bully is a good chance of returning for week 23.
I've spoken about it throughout the year. Gutho goes large against the "weaker" sides (93.6 PPG vs sides below them on the ladder) and has struggled mightily against the top sides (46.5 PPG vs sides above). It's a ridiculous discrepancy but in good news the North Queensland Cowboys are on the menu this weekend. They are the fifth easiest to score on from fullback in 2021, only a single point behind the fourth placed Raiders and a single point ahead of the sixth placed Sharks. Crazy stat.
These sides haven't met this year, but last season Gutho dropped his career high 166 points. With Melbourne and Penrith in the coming weeks, it may be your final chance to get anything out of "the King".
**As a sidenote, the last two left wingers to play against the Eels have scored 171 and 199. So everybody needs to get on board (checks notes) Ben Hampton….. oh…
THIRD BEST
Reece Walsh – Round 22 Score – 71 – P2P Average – 92.52 – Captaincy Rate – 0%
And then there's the Broncos next opponent. Walsh's last two games of 101 and 75 combined with the Bronx elite P2P allowance makes for enticing reading for any Reece Walsh managers. The Brisbane outfit have looked a bit better than the majority of their year, but still gave Teddy 99 points this time last week.
But better than all that, it's a revenge game for the kid. This is the club that wouldn't give him a shot in the top grade. They kept playing Jamayne Isaako in the #1 jersey at the time to the point where they then let one of the best young talents walk away. Top notch recruitment and retention gentleman.
It's a very pod play, but could be the one that sneaks you up the leader board if that's your fancy.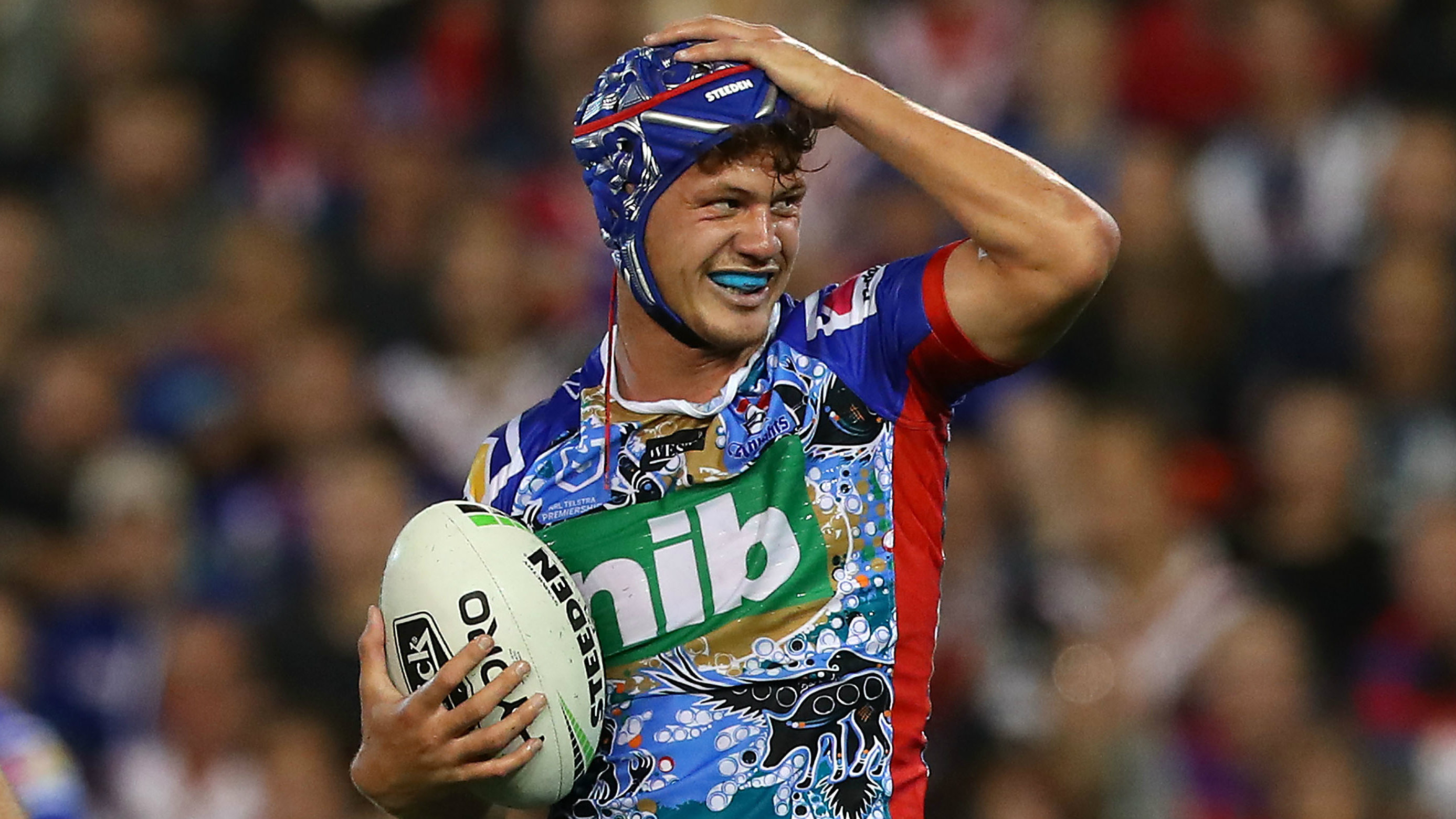 I'll be giving you less and less captaincy avoids from here on out. It's almost irrelevant since we have next to no players and trades left. It's awful. But since I'm here…
Kalyn Ponga – Round 22 Score – 36 – P2P Average – 79.52 – Captaincy Rate – 0%
I'm possibly his biggest fanboy but I've been far from impressed with Ponga as of late. He was supposed to be the saviour of my season with his incredibly easy run home, but I've so far got scores of 98, 71 and then 36 since bringing him in. The problem watching last weeks game was that he just wasn't getting involved at all. And not entirely off his own bat. There was one period in the game where the Knights were attacking the line for two straight sets. Ponga didn't touch the ball once. Instead, he ran from side to side of the field while Pearce and Clifford overcalled him from the opposite side. Just ridiculous considering what he can do.
But I mean, it's still the Dogs. They're giving up big scores to fullbacks so there's every chance Ponga pulls out a big score still. But I personally won't be risking it.
---
---
Final Thoughts
I'm all but done with SuperCoach for the year. I've hit a massive wall in the season after climbing up to almost the top 2k. And the fall has commenced. All I'm playing for now is pride.
I'll VC Turbo this week if he plays. But seeing as that seems to be less and less likely the closer we get to game day, I guess I'm going to have to look elsewhere. And having just rereading my notes this week, the one name I have from above is Kalyn Ponga. It doesn't help. Time to throw a dart.
As always, you can ask me any follow-ups in the comments below, or even hit me up on twitter @dlake631, and hopefully I'll be able to help some more. Good luck for the round ahead.