Lakeys' Captains – Round 12
The team at NRLSCTalk are continuing to support Movember throughout the 2021 season and beyond. You can too by helping us raise much needed funds for men's health by visiting our Mo Space here If you, or someone you know, are struggling with your mental health, please reach out for help. Our Mo Space is also linked in the menu.
I'd like to start this weeks article by acknowledging the Traditional Owners of the land on which the games are played, both real-world and SuperCoach, and recognising their continued connection to the land. And also by paying respects to the past, present and emerging Elders.
It's Indigenous Round in the NRL and a great time to reflect on the past Indigenous superstars our game has seen and to also appreciate the current stars of our game. When in full flight, there have been few players who can create the same levels of excitement as guys like, but not limited to, Inglis, Fifita, Latrell, the Fox, JT, Cody Walker as well as the Artie Beetson's and Cliffy Lyons' of yesteryear. True superstars of the game and we're all richer for it. I'm truly looking forward to the next generation of Superstars entertaining us for years to come.
Disclaimer: The following is not a science by any means. Nothing written below is gospel. The final decision is up to you.
BEST
Nicho Hynes – Round 11 Score – 138 – P2P Average – 89.45 – Captaincy Rate – 1.0%
You've only got to go back to round 4 to see the potential game Nicho could have on Thursday night. That week, Yung Papi stamped his name as one of the best fullbacks in the competition with a four try haul and 197 SuperCoach points. Unfortunately he's not around for now but Nicho has been gifted to us to ease that pain. Nicho's scores since coming into a prominent role in the team (fullback for Papy or 5/8 for Munster) have been 98, 69, 96, 182 and then 138 against the Raiders last week. Anyone who jumped on board as soon as Papy went down has been truly KOTD.
But what is really enticing about this game is the scores Brisbane allow to fullbacks. Check out this list:
Round 1 – Clint Gutherson 75
Round 4 – Ryan Papenhuyzen 197
Round 5 – Latrell Mitchell 138
Round 7 – Clint Gutherson 124
Round 8 – AJ Brimson 91
Round 10 – Tom Trbojevic 119
Round 11 – James Tedesco 97
Six of the 11 games so far have gone 90+, with a seventh at 75. And Teddy's score came in last week's ambush. It's just incredible.
NEXT
Valentine Holmes – Round 11 Score – 138 – P2P Average – 71.64 – Captaincy Rate – 0.2%
Big Val is red hot at the moment. If it wasn't for the impending Origin selection, I'd have jumped on him weeks ago, and I wish I had. He has a 5RA of 82 PPG thanks in part to the 138 points he put on my boys last Thursday night. At that point, the Knights were allowing 55.3 PPG to fullbacks which was blown right out of the water by a Val masterclass.
This week he's got the Warriors, who are a better side at the moment but are allowing big scores to fullbacks of late. The last five weeks have seen scores of 98, 62, 191, 58 and 65 returned from the position. The aforementioned 62 in round 8 was from Val himself, when the Cowboys narrowly lost to the Warriors 24-20. Val had a try assist and two line break assists, a handful of runs, and kicked 2/4 goals. It was a relatively quiet outing for him so I'd be expecting a little more this time out.
If nothing else, the matchup between Val and RTS/Walsh is going to be fun to watch. Can't wait.
CHEEKY SHOT
Nathan Cleary – Round 11 Score – 190 – P2P Average – 55.82 – Captaincy Rate – 42.5%
It's not a long shot but I'm being a bit cheeky here by including Cleary in VC section. The Panthers take on the mighty Bulldogs in the early Saturday encounter. Right halves haven't blown out the Dogs this year, going at 55 PPG but Cleary can score the x4 on any given week. Literally. He's on a special run at the moment. In just rounds 10 and 11, he's posted the first and seventh highest individual scores of all time (sidenote – 2021 has seen five of the top 10 scores registered).
I'm not going into this too much. We know what he's doing vs what the Dogs are doing at the minute. What I will say is that Cleary scored 88 on the Dogs in round 2, which is his second highest score on them ever, the top being 106 in 2017. Otherwise, he's gone between 13 (in a 40 minute injury game) and 54. But that was before this year's purple patch. Ride it while it's hot.
BEST
Tom Trbojevic – Round 11 Score – 159 – P2P Average – 62.82 – Captaincy Rate – 14.8%
Let's be honest, the best captain option is Cleary, but oh boy, it's going to be a long Sunday afternoon for Semi as well. As mentioned above, the Knights gave up 138 points to Val last week, and while they should be better off with Ponga and Best returning, they're far from a side worth fearing these days. Although, fullbacks haven't been scoring well against Newcastle for the most part, that's largely because of the personnel they've faced. Of those, RTS (83), Dylan Edwards (82) and the Val have gone pretty well from the back, but Turbo is in another stratosphere altogether.
He steered Manly to a huge upset victory over the formerly one loss / second placed Parramatta Eels and in doing so, scored 159 points. It was a big kick in the teeth for any of the "Turbo's Hammy" truthers. Just ask Wenin how he felt about the duel between Turbo and his choice of Gutho in that same game.
He's been on another level this year. He's played six games and only one of those hasn't topped the ton, a 68 against Penrith in round 8 who are notoriously stingy in fullbacks scores. Other than that, Turbo's lowest score has been 116 which he achieved upon his return and in 72 minutes. In fact his three 110-ish scores all came in reduced game time, and when he's played the full 80 minutes (apart from Penrith) Turbo has 191 on the Warriors and 159 on Parramatta.
Do you understand how insane that is? It's a level of consistency that not even Cleary has hit this season, and not far from the ceiling either. I'm a Turbo manager and a Knights fan. I'm feeling very conflicted about this weekend.
NEXT
David Fifita – Round 11 Score – DNP (susp) – P2P Average – 50.27 – Captaincy Rate – 1.5%
Call it overly cautious, but I have a tendency to hold off on guys returning from a layoff. Usually that's because of injury but this time, Fifita is coming back from two weeks off suspended. He's fully healthy and likely frustrated at his time on the sidelines so should come out firing.
The Sharks have been bad this year. There's no other way to put it. They're sitting on three wins and allowing over 24 points against each week. Despite that, left second rowers have the 5th lowest scoring rate when against the Sharks. They've kept the position to 55 PPG on the season with only the one ton. That was Mitch Barnett's try scoring effort in round 6.
Fifita has been the dominant force in the second row this year so I wouldn't be much too worried about the Sharks keeping him quiet. As someone who traded Fifita out because of his upcoming schedule, I'm very nervous about this game.
SAFETY NET
Isaiah Papali'i – Round 11 Score – 98 – P2P Average – 64.09 – Captaincy Rate – 1.0%
I honestly can't believe that Ice is still doing what he is, but here we are. The Eels got towelled up last weekend and yet he posted another near-ton. He just keeps getting it done. His lowest score over the last two months was Magic Rounds 52 and it was the only time he's gone below 80 in that time. We all said that the scores would dry up when the tries did, but he hasn't crossed the stripe for four weeks and has averaged 93 in that stretch. Because as it turns out, when he's not scoring them, he's setting them up. The man is on fire.
The matchup with Souths on paper looks like a tough outing, but they're allowing left edge forwards almost 65 PPG including Viliame Kikau's 58 point try scoring effort last week. Papali'i hasn't played that for a few years but while playing a role for the Warriors he scored 46, 51 and 58 on them.
LONG SHOT
James Tedesco – Round 11 Score – 97 – P2P Average – 85.27 – Captaincy Rate – 10.0%
Week 11 started strongly for Teddy as he stormed out to a 70+ point half-time score. Unfortunately for managers and captainers, he stalled out in the second half along with the rest of the Chooks. It was truly a bizarre game. But a week later and he gets a chance to redeem himself against the Raiders. I've mentioned a few times this year that three 80+ averages to the fullback position have crept into our arsenal. Number one is the Broncos at 89 PPG, second is the Dogs with 86 PPG and just behind them is the Raiders allowing 85 PPG.
While the Roosters have been stripped of numbers through injury and suspension, the Raiders are having issues of their own. They're already giving up plenty of points across the board, plus their now patented second half fade outs, but all the BS in the media this week has the potential to derail their already tilting season. How the team responds to this will be a big test.
But the Roosters won't be worried about that. They'll want to get their own season back on track after last week's surprise loss and Teddy looked to be back to his best over the past two weeks. On top of that, he loves playing the Raiders anyway with regular season scores of 132, 77, 82, 118 and 74 from their last five matchups. And a 116 in last season's semi final loss, and a 61 in the 2019 Grand Final. He's a habit of dealing out punishment to the Green Machine and I don't see it stopping here.
---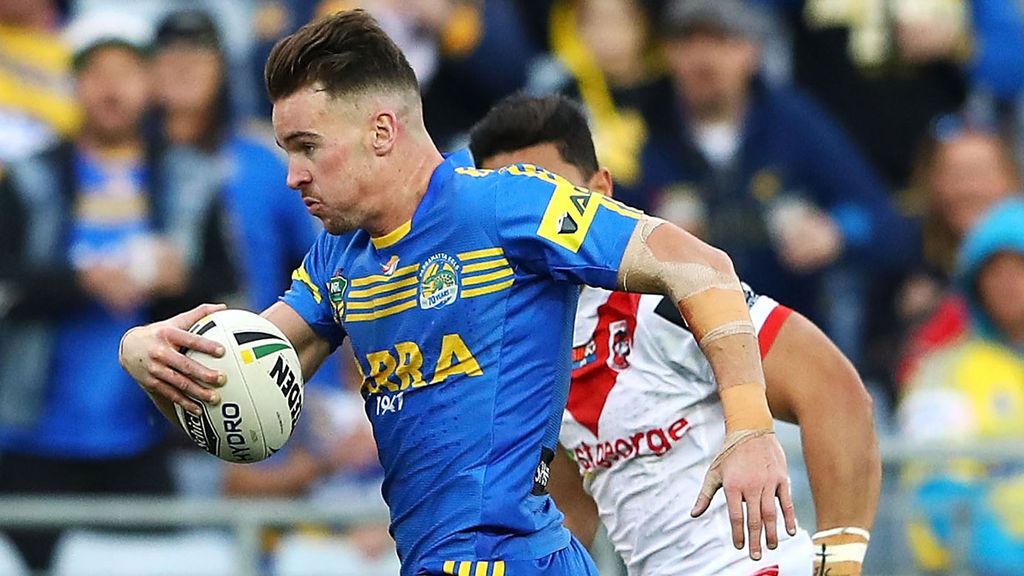 WORST
Clint Gutherson – Round 11 Score – 83 – P2P Average – 67.91 – Captaincy Rate – 1.5%
I'm coming after the King again. His easy patch is over and now the "harder" sides are arriving. Although, if you said to me at the start of the year that Manly and the Warriors would be the hard teams while the Bunnies are possibly an easier opponent, I would have laughed in your face.
Truth is, the loss of Cam Murray has been bigger for Souths than I think anyone could have expected at the time. And even in their worst moments this year, being the losses to Melbourne and Penrith, the fullbacks on those occasions only scored 96 and 35 respectfully. I can see Gutho falling somewhere close to the median of those scores this week, around the average points allowed by Souths on the year, 68 PPG.
Not to mention that Gutho has always struggled to put up points against Souths. Excluding the Eels who he played once in his early days with Manly for 4 points, Souths are Gutho's second worst team to play over his career. He's met them seven times for an average of 46. And his high score of 65 on them is the worst of his high scores against any club, again excluding Parramatta. He always struggles with this team and I'm backing it to happen again.
NEXT
Tevita Pangai Jnr – Round 11 Score – 93 – P2P Average – 48.45 – Captaincy Rate – 0.2%
If you don't have any worthwhile Storm players (e.g. Hynes, Hughes), you may be tempted to throw the VC on TPJ. But be wary of that. It's easy to say that the Storm are hard to score on, and that's true, but it's also lazy analysis. Looking deeper into it, the area of the field to attack Melbourne (as far as SuperCoach goes anyway) is down the right. The edge forward comparison is startling to be honest. The right side players are averaging 59.64 vs the left side with 48.45. The concern here is that TPJ was shifted from the right to the left side last weekend. I've touched base with a couple Broncos fans who are undecided on whether that was to target the smaller Sam Walker, or to accommodate the debutant Keenan Palasia. If it's the latter, then he could again find himself on the wrong side of the field in tonight's match.
All that being said, the Roosters were also hard to score on from the left flank and then TPJ came out and dropped 93 points on the Sydney-siders. So anything could happen, but I'm not staking my reputation on the Broncos putting a repeat performance on the Storm.
LONG SHOT
Jarome Luai – Round 11 Score – 41 – P2P Average – 56.64 – Captaincy Rate – 0.6%
Let's say you get cute and don't captain Cleary or even VC him, or maybe you just don't have him for some reason (why?). In that case, Luai seems like a pretty top notch option. However, he's kind of hit a wall in recent weeks while Cleary is going gangbusters. Over the past three weeks, while Cleary has scores of 107, 225 and 190, Luai has been a passenger with scores of 81, 23 and 41. And I know that Luai managers are far from happy about that. Many brought the man in for their great upcoming run but have been left disappointed and now facing the prospect of losing him to Origin.
In saying that, this is a long shot against the Dogs. They're giving up good scores to left halves this year, not spectacular, but serviceable. One of those was Luai's own 94 point game in the round two encounter. And last season, Luai dropped 110 on them. That round 2 score is currently the highest score Canterbury have give up to a left half this season. Like I said, not spectacular. I wouldn't be worried about another failed game but would steer clear of the armband at this stage. But this is just the game to get him back on track.
---
---
Final Thoughts
The popular play is shaping up to be a Nicho Hynes VC and Cleary C, and it makes sense. The old adage of "it it ain't broke, don't fix it" comes to mind. Then again, at 45% captaincy (wow), I'll likely be zigging where others are zagging this week.
I'll VC Cleary, worry about his score after that and if he underperforms, I will back him up with Turbo Tom. That way I can hedge my bets on the Sunday arvo game. If he destroys my team (probable), I'll still walk away with his big score. If he and Manly collapse (doubtful), I'll take the Newcastle win and be happy regardless. Play chess, not checkers.
As always, you can ask me any follow-ups in the comments below, or even hit me up on twitter @dlake631, and hopefully I'll be able to help some more. Good luck for the round ahead.