Lakeys' Captains – Round 10
Seriously?!? Just brilliant. This is a season like no other where one man has truly risen above the rest of the field by a long, long way. Everyone else is turning into an also ran. I am of course talking about our founding father, Nick Kirkup, who now sits in 6th spot on the overall Supercoach rankings. He's easily having his best season, has a team stacked with performing superstars and solid cash makers. Let's all get behind the great man.
Also, some Italian dude is having a pretty good Supercoach year too. It's a season of the Teddy owners vs those of us planning for 2021.
I got a question last week on the layout of the article so I thought I'd take a minute to explain a little bit. Firstly, I am by no means an expert in this game. I'm just a guy with a computer and a voice and I do some research on potential captains each week. I'll admit that I don't look into everybody. I will mainly focus on the top SC guys, or those on a hot streak. Someone like Brett Morris doesn't often get a look in, but his run of recent weeks saw him feature in this spot a couple of weeks back. And I don't think I've ever hovered over Dale Copley's name. This type of work is something I've always done with my team which has led to me having a couple of 90+ captain average seasons. But it's not at all foolproof. I've also captained Sam Burgess for a 20 and Kalyn Ponga for a 5 on their days. Those ones hurt.
Secondly, don't read into the layout too much. The VC/C/Risky options are relatively interchangeable. Just because I've said Teddy is a VC choice (world's least shocking spoiler) doesn't mean he shouldn't be straight captained. Locking in his 178 last week rules out a lot of headaches for the rest of the round. Also, the VC suggestions will almost always be from Thursday and Friday games. It leaves you the most amount of players and games to sort out a loop opportunity if you want to use it. The Captain recommendations are what I consider the safer choices for the week (generally forwards / Cam Smith), while the Risky recs are your boom-or-bust guys (halves / wingers etc.). But how you want to set them in your team is entirely up to you. Don't let me influence you one way or the other. I'm just providing some stats and a forum to discuss your choices.
And finally, just because I don't mention someone below doesn't mean they aren't a good choice for the weekend. I just can't fit everyone in or this would be an enormous article every round. If you don't see someone that you're considering, drop me a comment. I'll usually respond to as many as I can with the stats for that guy.
Hopefully that clears it up a little bit. If not, be sure to reach out and I'll try to explain further. Until then, let's have a look at what round 10 has in store.
Best
James Tedesco – Round 9 Score – 178 – 2020 Position Average – 81.4
Welcome to this week's edition of "Teddy and the rest". Do you know how hard it is to write a captain's article every week, with numerous different suggestions, all while Teddy is doing what he currently is? This run that the man is on is simply unprecedented. There's not much else I can say about it at this point that hasn't been said already. So, I'll keep it brief.
Here's Teddy's scores over the last 5: 178, 108, 63 (concussed, 60 mins), 199, 103.
FB's vs Canberra in that same time: 106, 62, 102, 78, 60. (Plus Ponga 159 in r4).
Ted's last four vs Canberra: 61 (2019 GF), 82, 118, 74.
There's some talk about bad weather, so keep an eye on that. But otherwise, just do it.
Next
Ryan Papenhuyzen – Round 9 Score – 106 – 2020 Position Average – 63.0
Here's what I said last week when Roger Tuivasa-Sheck came up against the Gold Coast Titans:
They [the Titans] have been a bit hot and cold on fullback scores this year but the colds have largely come with good reason. In round 1, CNK got knocked out after 35 minutes. Round 7 was the debut and subsequent early benching of Tesi Niu. Last week, it was Moylan's pinged hammy. The anomaly was Gutho in round 2 playing 80 for 36 points. The other four rounds, from 3 to 6; Val 102, Douiehi 90, Trell 112, Dufty 75.
And then Sheck went out and put another 89 points on them. So those of you that are still stuck holding onto Ryan Papenhuyzen finally have cause for excitement.
He's actually been going ok lately, with scores of 106, 37 and 126 from his last three. And he was a big factor in the win against the Raiders last week. I mean, I went on a bit of a Saturday bender so have no recollection of the game itself, but I hear he was pretty good. But let me then couple it with this stat. Papy in his young career has played the Titans twice. Those scores? 123 and 108.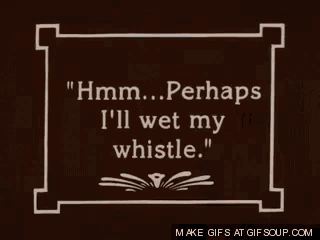 Long Shot
Zac Lomax – Round 9 Score – 99 – 2020 Position Average – 49.4
I've got one for you very brave souls out there. For those that don't have Teddy and need to play catch up. Or those who have given up chasing him and Nick altogether, and are just playing to see out the year. But there's no denying that Lomax has been on a tear in recent weeks. In fact, the whole Dragons side is performing a whole lot better, but in all honesty, they couldn't get any worse. They lost to the Dogs in round 4 by 20 points for christ's sake. But in a stunning form reversal, they've since won three of their last five games, and the only losses have come against 2019's grand finalists. In that time, Lomax has scores of 50, 86, 71, 76 and 99. A 5RA of 76.4. That's a better 5RA than names like Smith, Johnson and McInnes. And less than one point fewer than Lolo. They're all regular captain considerations. Why can't Zac be too?
Now, the Doggies are allowing not even 50 PPG to right centres this year, including Zac's own 43 points in the round 4 game. But that's the key for me. Lomax plays on the right. Even with that stat, the Bulldogs left edge defence is allowing 63.4 points, on average, to every right side player they have faced this year. That's 36 names and includes the Broncos awful side of Coates (59), Farnworth (30), Croft (30) and Oates (61) last weekend. And Lomax, in all his infancy, played the Dogs twice last year. In round 5 he came off the bench, played nine minutes and scored 36 points (4PPM if you don't mind). Later on, in round 13, he scored 86.
Best
Jason Taumalolo – Round 9 Score – 65 – 2020 Position Average – 64.7
Everything is collapsing around him but as far as Supercoach goes, that's when Lolo is at his best. He'll have to lead this team on the field and carry them along on his massive shoulders. It should hopefully result in some solid captains scores for the big Tongan. His 65 points last week against the Roosters was 10 points under his previous four scores. But it was the Roosters and they won by about 1000 points so it's understandable.
The Panthers aren't a whole lot easier, but Lolo has a good history on them. Just looking back at recent seasons is enough to tell you that he'll be a beast this weekend. His past six games on them have seen scores of 103 (last season), 94, 54, 103, 82 and 70 returned. An average of 84.3 across six games and four years. Those are huge numbers. And as I alluded to before, he's carrying a very healthy 5RA of 77.2 into this game, even with the "low" 65 score in there. Hopefully that means he's in for a bounce back.
Next
Cam Murray – Round 9 Score – 59 – 2020 Position Average – 67.0
Murray is shaping as a very nice choice for owners in round 10. The man is back in his favoured lock position and has a 63 point average since being moved there permanently in round 4. Admittedly, he hasn't fared so well against Newcastle, having only played them twice for scores of 34 and 60, but there's still a good reason to be optimistic.
The Knights gift points to locks in 2020. 67 of them per game as a matter of fact. It's a big number, especially when you take into account the varying factors at play, such as not everyone is a Taumalolo clone, one guy was sin-binned for his low score, and the Knights are supposedly a strong side in 2020. But here are the numbers:
Round 1: Isaiah Papalii – 50 points, 41 mins
Round 2: Elijah Taylor – 34 points, 37 mins
Round 3: Isaah Yeo – 104 points, 90 mins
Round 4: Corey Horsburgh – 69 points, 60 mins
Round 5: Dale Finucane – 64 points, 54 mins
Round 6: Patrick Carrigan – 42 points, 49 mins (sin-bin)
Round 7: Jason Taumalolo – 85 points, 70 mins
Round 8: Jake Trbojevic – 73 points, 80 mins
Round 9: Nathan Brown – 82 points, 80 mins
A combined 1.07 PPM across the 9 rounds and only three guys went under the 1PPM mark. One scored 73 in a full game, one was sin-binned, and one was Elijah Taylor. Points. Gifted!
Long Shot
Apisai Koroisau – Round 9 Score – 73 – 2020 Position Average – 54.9
How bout dem Cowboys? It's been a rough year for the club and its fanbase but it capitulated further in the last two weeks with a combined 84-20 scoreline at the hands of the Eels and Roosters. Just complete destruction. I can't imagine that it has been fun to watch. Actually, as a Knights fan, I know for a fact that it's not.
The one thing they've been ok with though is limiting hookers scores. Only Harry Grant (84) has a score you'd be happy with a C against this season. Turpin and JMK had 67 and 60 in rounds 1 and 2 respectively, but no one else since the break has a score over 59, achieved by Lachlan Lam off the bench last weekend after Friend got hurt. It's been pretty dire. But, and there's always a but, Api LOVES playing the Cowboys. Over the course of his career, they're his third favourite team to play. Since 2016, he's got scores of 60, 83, 55 and 95 on them.
Best
Maika Sivo – Round 9 Score – 39 – 2020 Position Average – 45.7
I'm a huge Maika Sivo fan and truly jealous of anyone who gets to roll him out this weekend against the Sea Eagles. They've been falling apart in recent weeks compared to the Eels who appear to be going from strength to strength. His last five scores read exactly like an emotional rollercoaster: 39, 145, 75, 52 and 13. But it's pretty much what you would expect from a winger.
The Sea Eagles, to their credit, have only allowed 45 PPG to left wingers, which is just about the same as the right wingers scores against them. But with Blake Ferguson on one side against Jorge Taufua and Sivo on the other against, I guess Reuben Garrick or whoever else they decide to slot in this week, I know which way I'd be going. To be fair to Sivo, he's propping that 45 average up as he scored 103 when these sides met in round 4. And he's played them twice before, both last year, for scores of 152 and 56. Not bad huh?
Next
Nathan Cleary – Round 9 Score – 79 – 2020 Position Average – 57.8
I'm picking on the Cowboys a little bit here but I think even JT would admit that they've become a shell of their former selves. I'm not sure what's going on at the club, but it isn't good. Good news for NQ fans though, they get the 2nd placed Panthers this weekend. Yikes!
The Panthers also just destroyed the (semi) in-form Sharks 56-24. So I guess Cronulla fans can rule out any premiership chances this season now. I got lucky with my Cappy Cleary call in that one. Despite the lopsided scoreline, Nate finished the game on just 65 ish but was later updated to 79. A respectable score, but still underwhelming considering. Most of that score was made up of seven goals so he had a very quiet afternoon. With that in mind, I'm hoping for a bounce back of sorts. The Cowboys allow right halves to score almost 60PPG, with the last three (Pearce, Jai Field and Flanagan) averaging 67. Cleary has only met the northern club three times. He scored just 37 last year, but scores of 89 and 76 in their two meetings in 2017.
*Additionally, I know a few are bringing in Dylan Edwards. He just ran riot with 126 points against the Sharks, has a season (i.e. 4 games) average of 78, and the Cowboys give up 77.4 points to fullbacks. Most of that was Big Ted's 178 last week and King's 166 the week before.
Long Shot
Dylan Brown – Round 9 Score – 57 – 2020 Position Average – 54.8
Maybe, just maybe, I'm trying to find some hidden treasure in my own team, but it looks to me like Dylan Brown is a decent hail mary option this week. He's been cruising along in 2020 with an average of 65 and he has three, what I would call, captainable scores, but more on that in a bit. We all know that Clint Gutherson has been destroying the competition since Mitch Moses went down with his calf injury in round 7, but my man Dylan Brown here has been right there with him. In round 8, he led the side against the Cowboys with a 96 point outing. And last week he scored 57 in a tight tussle with my Knights. But he would have had a bit more if it wasn't for missing 13 minutes due to a HIA. He's been great this year. I may even trade him down to Moses when he's back…
But as for this week's opponent in Manly, well, they've had a contrasting reaction to their main playmaker going down. Since Turbo's most recent hammy strain, they've lost to the Sharks 40-22, to the Knights 14-12, and to the Dragons 34-4. If it wasn't for Lomax and Taupau in my side, that game would have been awful to watch. And now they get to run into the NRL's top team. It could get very ugly. At the very least, I doubt it plays out like their round 4 encounter, when Parramatta just snuck out winners thanks to Turbo's last minute try assist being incorrectly called forward. He won't be there to get robbed this time. And an 81 point game that day was one of Brown's captainable scores that I mentioned before. It was the best score he's had on Manly in his three games against them but at 77 and 78, the others weren't too far behind.
*I was very close to going with SJ here but he's not quite as long a shot as should be featured. I'm still amped for his match up against his former club though. Just quietly, his 5RA – 73.6. NZ's pos av – 53.7. SJ prev scores – 52, 76.
Best
Daly Cherry-Evans – Round 9 Score – 53 – 2020 Position Average – 39.8
Is it worth it? I researched it. Read up on Dylan Brown, flip it and reverse it.
I know there were those coaches out there that were relying on DCE stepping up and being the main benefactor in Turbo's absence, but it hasn't worked out that way. As I just said, Manly have just crashed and burned since that day. While DCE has done all he can to keep the club afloat with games of 59, 99 and 53, it's still not enough to warrant consideration in a week when he plays against the Eels stingy defense, allowing under 40 PPG to right side halves this year.
It's been a long line of big scalps for the Eels this year. Mitchell Pearce (33), Jake Clifford (15), George Williams (60), Kyle Flanagan (56), Nathan Cleary (39) and DCE himself (37) have all failed to make much of an impact against Parramatta this year. I can't see DCE changing that narrative too much this weekend.
Next
Josh Addo-Carr – Round 9 Score – 52 – 2020 Position Average – 45.7
This one comes straight to you courtesy of a mid-week Twitter poll put up by the site.
It could have gone in as the "Long Shot" of the week, what with him playing the hapless, yet on-a-win-streak, Titans. But nevertheless, here he is. To the naked eye, it looks like a dream scenario this weekend for The Fox, but when I looked into it further, there were just a couple of things I found that I didn't like about this match up for him.
He's averaging just 37 points on the year.
He just had his best score of the year with 52 points.
The last three games are actually his best all season (52, 42, 50). He scored a try in each of them.
His next best after those is 36, when he had a try assist.
His worst score this year is 24. He also had a try that day.
His scoring history against the Titans reads (from most recent to earliest) 73, 53, 40 and 7. Yes, just 7. Round 10, 2017 as a member of the Storm. And in 80 minutes too.
This year, the Titans are allowing just 45.7 PPG to left wingers.
Ken Maumalo scored a try on that wing against them last week. He finished his Supercoach day with 57 points.
So, call me crazy, and as much as I appreciate the support, I think I'll still pass.
Long Shot
James Tedesco – Round 9 Score – 178 – 2020 Position Average – 81.4
Yeh, Teddy again. But this one is because I'm finally trading him in and have a habit of breaking new recruits this season. Good luck.
Final Thoughts
As I said earlier, I got lucky with some Cleary updates last week as my captain. It's just about the only bit of luck I've had in recent times and it still doesn't mean that either he or myself had a good week. But 2020 do be that way.
I'm bringing in Teddy and am tempted to straight C him on debut. For all of your sakes, I won't though. I'll use the VC and then decide later who I'm looping with.
As always, you can ask me any follow-ups in the comments below, or even hit me up on twitter @dlake631, and hopefully I'll be able to help some more. Good luck for the round ahead.