JT's Weekend Roundup – Round 9
It was a wild Sunday finish to Round 9, with Melbourne racking up another big score with all the usual suspects profiting, before Ryan Papenhuyzen sent shivers up the spines of both Origin selectors and SuperCoaches alike with a dual-injury breakdown just as another massive score beckoned. Then the Sharks looked like they'd fold comfortably with the sendoff of Will Kennedy, before Nicho Hynes stood up to play one of the games of the season to see his side miraculously home (comfortably). And then the unicorn gods delivered with a staggering 40-point uplift for Hynes after the game. What a huge play it would have been if you went Nicho over Papy!
For me, stuff your unicorns as I don't own Hynes (yet) and captained Pap. 10/10 league wins evaporating to just three in the space of an hour!
Nathan Cleary finally returned to human-like scores with a very flat 40 in the Panthers' first loss of the season, while Turbo does what he does best and put on a ton coming back from injury. Like clockwork. The decision on who to move Papy to (if anyone) will be a massive one for coaches this week and there's plenty of points and value lying around.
And looking very much forward to Magic Round in just a few days' time. If anyone is around for it, I'll be the guy in the Cowboys jersey talking about buying grand final tickets. Some very good deals on now, actually…
And for anyone new to the experience, here's a helpful thread:
The Weekly Top 5
Rockers– the 'SuperCoach-relevant' players who killed it
Floppers – the 'SuperCoach-relevant' players who killed your week
Shockers – the left-field players who will no doubt be high on the list of trade-ins the next round and prime candidates for SC players chasing last week's points!
Manic Minutes – a quick check of any minutes of interest across the round.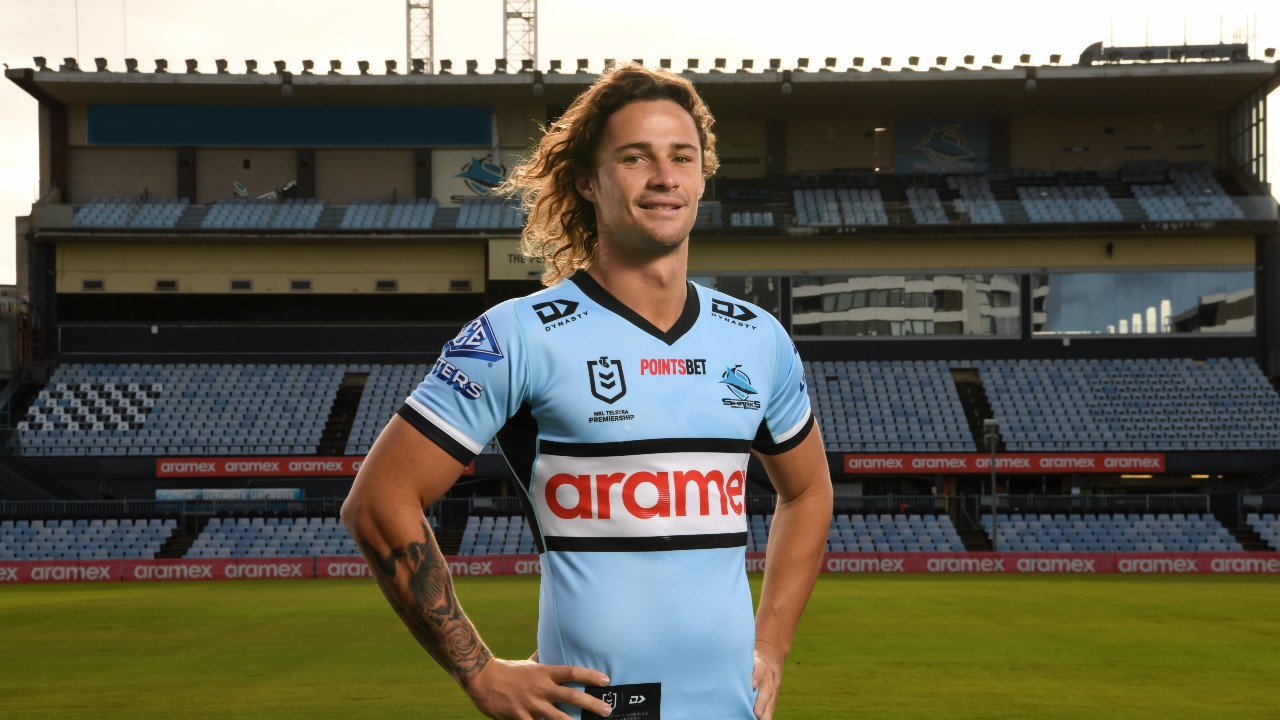 1. Nicho Hynes – 185. Hynes owners everywhere would have thought the worst when Kennedy's early sendoff meant the Sharks were down to 12 for the majority of the game and would need a reshuffling in the spine to see out the game. Hynes defended at fullback for the rest of the game which cut into his defensive work, but was the focal point of every single thing the Sharks did on the Warriors line. By the end of the game, he was busting tackles and offloading for fun, but before that, he put on 24 points in forced dropouts alone. It was a massive performance by a guy who has delivered plenty of them this year. Fullback looks his likely position for now which, if Sunday is any indication, should only benefit him.
2. Harry Grant – 138. I think we just take this guy for Grant-ed (sorry). 14 runs from a dummy half is incredible and for a guy like Grant, always leads to points. Thankfully the scorers have relaxed the soring around passes from dummy half that lead to tries, as Grant was (rightfully) given the TS/LAs for a couple of short balls at the line to rampaging forwards. In the old days, it would depend on unicorn allocations occasionally. Grant is in just over a third of SuperCoach teams and with a couple of tons in a row now, should be much higher.
3. James Tedesco – 126. It has taken a long, long time between tons for Tedesco, with this being just his first all year. His last gap that long was way back in 2018. It's fair to say that he's not quite back to the same level he once was, as most fullbacks are able to beat up on the poor old Titans of late, but his hitup stats, a key output indicator for all fullbacks, have been steadily rising for a few weeks now. They dipped a little here with just 14 runs all game (22+ for his prior fortnight) but the quality of runs was Teddy of old stuff. Nine busts and an offload followed as they normally do. Good signs.
4. Cameron Munster – 130. Munster burst into life in the second half of the game, both before and after Papenhuyzen left the field. With Papy gone, Munster took almost full control out there and was absolutely carving up with a season-high 10 busts and three linebreaks. He's now put on three tons this season and has a single score below 74 all year. He was always a high-floor kind of 5/8 but this is taking it another level or two higher. It helps when your team is demolishing opponents every week which may not always be the case and a tough(er) run looms, but Munster is ticking plenty of boxes now.
5. Isaiah Papali'i – 93. The banner is on tilt! A couple of defeats of late with the latest one being a stellar performance by the top-averaging 2RF/FRF in the game this year. Next on that list is Cam Murray at 2RF who is 5PPG adrift, and Payne Haas who is a staggering 10PPG behind (though had a few injuries to contend with of late). Papali'i has only three tries to his name all season, so has had to be pushing out a lot of this in base. A season-high game for a lot of key stats in a tough matchup this week. 46 tackles, 9 busts and 29 hitup points. A massive effort when Parra needed him. A must-have for the R17 bye week and run-home.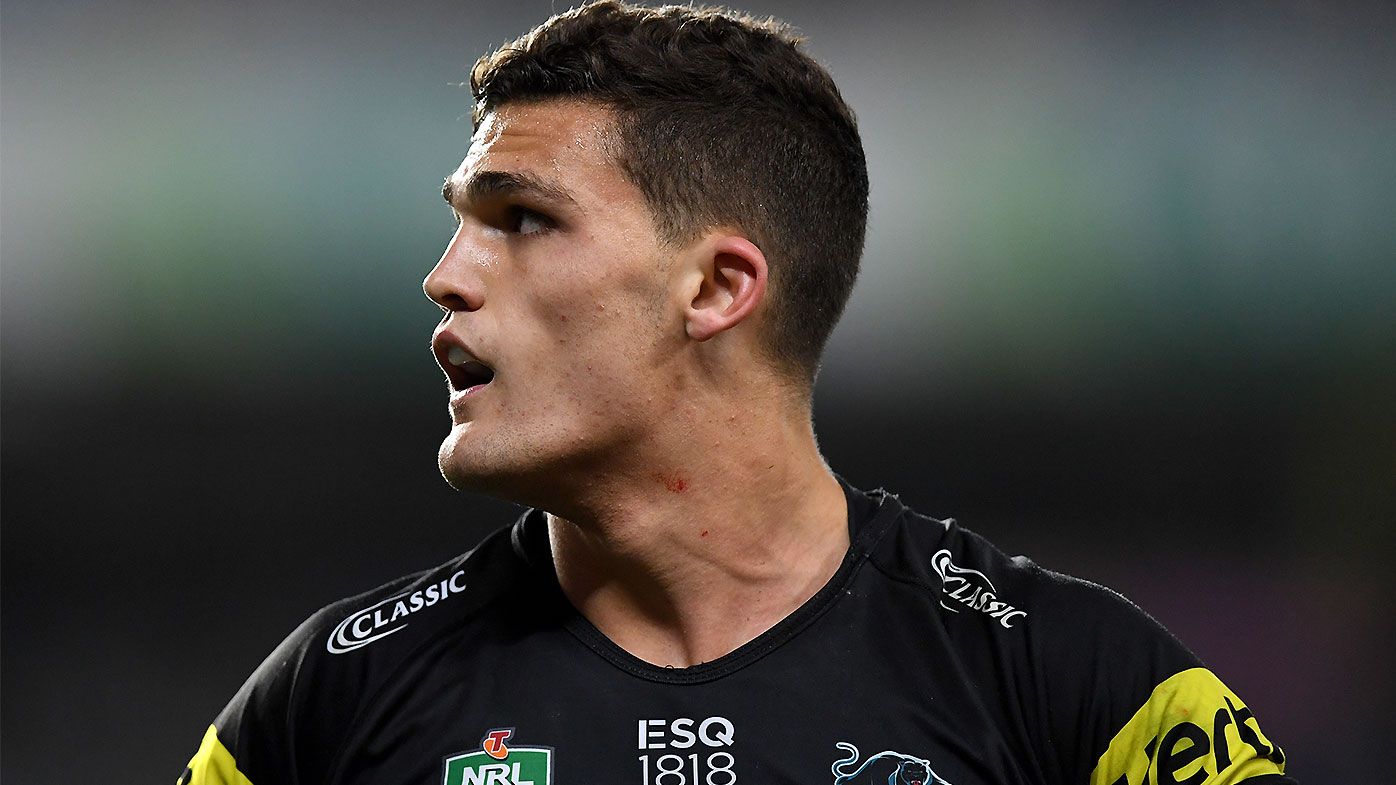 1. Nathan Cleary – 40. Cleary's formline so far reads two quiet games, two massive ones, two quiet games. But such is his SuperCoach prowess, he's still Top 5 in average points per game. Regardless, at the pricetag, a 40 is always going to be considered a miss and it would have stung more if you backed him in as captain as around 11% of SuperCoaches did. Cleary had a surprising amount of negative stats by the end o this game, with -12 in total from missed tackles, goals, field goals and an error, and repeated a somewhat-concerning stat from last week with a very low hitup count of just 3. A linebreak and linebreak asssit saved what would have been a much more ordinary score. A 192 breakeven looks high and worrying given he comes up against the Storm now, but owners should ignore it and hold for the rest of the year. We know he'll be back.
2. Kotoni Staggs – 14. Staggs had his worst game for SuperCoach this year with a couple of errors to his name, but was really just very uninvolved. Plenty of cutout balls going past him, minimal defensive work required (12 tackles, 3 misses) and in general, just not a lot of runs where it counted. Before this he'd scored three tries in four games and shook off the initial early-season rust, so may just become another high-ceiling CTW like Coates who you have to look at from a long-term average perspective.
3. Brad Schneider – 26. Jarrod Croker's return to the Milk cost Schneider his goalkicking duties which has seen a handy boost to his floor. Schneider's now put three ordinary scores in a row on, and needs to step up in Wighton's absence. For now he's limping towards the Round 13 bye week where his services are likely to finish up for SuperCoaches this season. One final big score would be nice but at the moment he's just going through the motions. At least his net tackle points (21) were up from last week's 6. Could have been disastrous.
4. Izack Tago – 34. Plenty of chat about recently as to whether this was the time to get rid of Tago, with his price now having dropped $70k in a few weeks. Taylan May was in the same discussion but pulled out a big 90+ effort despite To'o returning on his usual left edge. Tago, on the other hand, was cutout regularly as he has been for the last few weeks. He's had just four busts in total over the last three rounds and not a single linebreak since R5. The shine may be wearing off but his floor is still okay for a CTW (if you've got him there) and we know this Panthers side can pile on points when they want to. With dual flexibility and bye coverage there's still some use for Tago who may now have just become a matchup play. Which means he'll get a ton this week against the Storm somehow when we all sit/sell him.
5. Xavier Coates – 31. Huge leaps forward and a few steps back for Coates once again, not able to get himself into the game at all on Sunday as the attack was directed mainly through the middle. A couple of offloads saved his score from being closer to the pair of teenagers he put out a while ago so it's not the worst outing, but when your side puts on another 40-point clinic, you'd like to hope he'd be involved in a few more scoring plays. As we always say, look for the longer-term average rather than the short-term with Coates.
1. Luke Keary – 105. Well this game came out of nowhere. Keary has been patchy at best, along with the Roosters, but somehow piled on four try assists and a contribution to see his first ton since way back in R2, 2021. Surprisingly still owned by 10% of SuperCoaches, the points probably won't come as easily looking at his next few games, with Eels (twice), Penrith (twice), Cronulla and Melbourne in the next seven rounds. Yikes.
2. Reuben Garrick – 113. Garrick has flown under the radar this year, having to contend with Turbo-less games for the last month. It took Turbo's injury return to bump him to his first ton for the year. Unfortunately he is still priced way out of reach for the CTW at $656k but at 6% looks a very handy POD if you can afford him. When Turbo scores big, so does this guy. Food for thought if you can't quite find the funds to go for the golden child at fullback.
3. Teig Wilton – 102. There was a time when Wilton was being bandied about as a nice option at 2RF while the likes of Wade Graham were out of the side. He's just reminded us he's still floating around with a try and a stack of busts here.
4. Ben Trbojevic – 96. The perennial AE nightmare finally gets a crack! Named to fill in at 2RF on game day with both Schuster and Olakau'atu unavailable, Burbo took full advantage with a two-try effort which will mean a big cash rise should be continue to get decent gametime on the park. That will always be the question with him, with Des loving a 10-minute stint off the bench, but maybe this performance will lead to more regular appearances in the centres. Does he hold the spot now while Schuster is out? Could be massive.
5. Chad Townsend – 90. Get around him. Big Chad. The Chaddinator. Chad to the Bone. Lethal Weapon 5: The Chaddening.
Jai Arrow (59) got a nice boost to his minutes last week courtesy of Jacob Host's mid-game injury last week but was below par against his former club. His teammate Cam Murray (76) isn't setting the world on fire but it's nice to see his coach entrust him with big minutes on a regular basis now. He was given a very short breather halfway through the game, rotating back on for Havili. And for all the furore it has now caused, it was a surprising number of minutes for Trent Peoples (64) in his debut game. He was subbed on for Davvy Moale (16) who was a late callup to the starting side and never came off. Brisbane divvied up Payne Haas' usual minutes amongst their forward pack but nothing really to write home about. Pat Carrigan (64) did get a nice uptick on return and put out his best-ever SuperCoach score.
The Adam Elliott (61) / Tom Starling (59) hooking rotation continued, with Elliott now having made $120k in the space of just three rounds with this new move. Elliott soaking up the first twenty at hooker before Starling comes on seems to be the way this will run for the foreseeable future as it has worked decently.
Nothing much of note in Parramatta's game with Penrith, with VIliame Kikau (69) losing some time to an HIA and Ryan Matterson (50) continuing to see decent minutes from the bench and sitting with a 5RA of 73. So hard to trust, though.
Ben Trbojevic (80) saw out the full game in his debut second row outing and obviously reaped the rewards. You would suspect the likes of Schuster and Olakau'atu may have their minutes eaten into a little once they are back on deck given that kind of form and the fact they'll be needing to be eased back into things. Their opponents had to shuffle plenty on the day, with Ken Maumalo (2) coming off very early and forcing a big stint at centres for Tyrone Peachey (78). And despite copping a knock at one point, Kelma Tuilagi (80) saw out his second full game in a row. Didn't lead to anything, though…
Nat Butcher (80) and Angus Crichton (80) played starting second row stints for the first time together and formed a pretty handy combination. Tupouniua (18) must be turfed if he is coming off the pine next week.
Scott Drinkwater (63) and The Hammer (17) were swapped out midway through the game with Drinky coming off for an HIA and a very nasty shiner. It doesn't help us with trying to understand just how Coach Payten will want to run Tabuai-Fidow in the long-term, given he replaced Hiku against the Eels for the final 20 or so a week earlier. Reuben Cotter (75) again put on a massive, tireless stint but did sub on for an HIA'd Heilum Luki (44) after initially coming off 35 minutes in. This follows his 80-minute effort against Parra before but you would imagine on a regular rotation he'd be looking more around the hour mark longer-term, so temper expectations for new owners somewhat. Jason Taumalolo (50) came off and when he did, the Cows started to slip. Could have scored a couple of tries but hopefully another reminder that he should be out there as much as possible.
Tough luck for Leo Thompson (30) owners who might have thought a starting lock spot would have led to a much better score/output. I thought cheapie FRF Matt Croker (45) was the pick of the Knights' forwards which may mean he holds down a spot for a little while. But who knows with that basketcase.
With Ryan Papenhuyzen (50) out for the game, Nick Meaney (80) shifted into fullback. Whether that means he should be shifted into your SuperCoach side is another thing…Someone that should be maintained in your SuperCoach side is Josh King (69 – lel). Another big stint that was helped along by a few injuries but again shows the motor we've spoken about every week since R1.
Amazing that even given all the Sharks carnage, Andrew Fifita (13) played such abysmal minutes. And rubbish luck for Euan Aitken (53) whose day was brought to a premature end with a horrible tackle for Ramien, who managed to miss only ten minutes for the effort.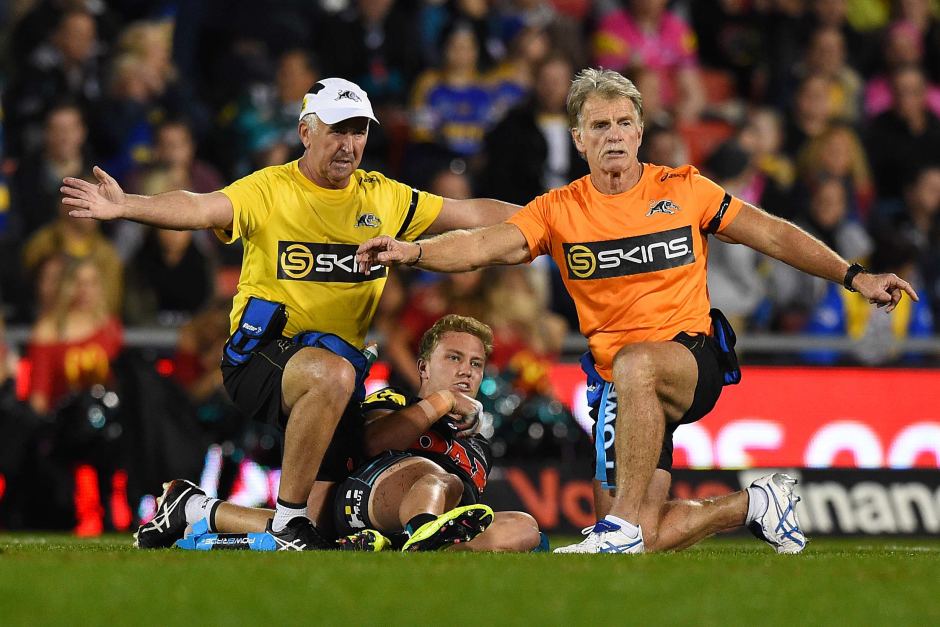 Injuries
Ryan Papenhuyzen – Knee/Ankle/Hamstring – 4 weeks
Reimis Smith – Pec – 3 months
Jack Johns – Arm – TBA
Sam Verrills – Collarbone – 6-8 weeks
Charnze Nicoll-Klokstad – Cork – TBA
Jarrod Croker – Shoulder – TBA
Josh Schuster – Calf – 1-3 weeks
Haumole Olakau'atu – Illness – 0-1 week
Reece Walsh – Hamstring – TBA
HIA – Euan Aitken, Edrick Lee, Tom Mikaele, Ken Maumalo, Jeremiah Nanai, Kenny Bromwich (did not return).
Suspensions
Will Kennedy – 2-3 weeks
Jesse Ramien – 3-4 weeks
Lindsay Collins – 1-2 weeks