JT's Weekend Roundup – Round 8
It seems inevitable with each week this year that we just see more and more ridiculously massive scores and Round 8 was no exception, with some SuperCoaches managing to land 1600+ – much like the fullbacks of today's NRL game, these sorts of points are starting to become second nature. Those scores were obviously assisted with the likes of Walker, Gutho, Laurie and the 'just won't fkn go away' Isaiah Papali'i – who all tonned up in a big way this week on dry tracks against less-than-stellar opposition. SuperCoach isn't a tough game when you think about it…
Outside of this, we saw some SuperCoach darlings fall back down to earth, with this week's Flopper of the Week returning his second-lowest score of the season, Charlie Staines recording a rare low SuperCoach score where his centre just forgot to pass him the ball, and a host of premium CTW options in Nofo, Fergo and Kelly (yes, I had all of them and the aforementioned Charles Stainesworth VIII) going sub-40. One of these days my CTW will put up…At least I didn't go the unfortunate route of bringing in poor old Corey Thompson.
Big injury lists across the competition are also starting to wreak havoc, with plenty of potential cheapies filling the void as the all-important bye rounds loom. It's a very interesting time of year for SuperCoaches – do you try and hold firm with your trades and play it cool for the later rounds, or do you try for one more frantic hurling of the dice and bring in a heap of bye-week options? It's such a weird competition this year, would anyone trust bringing in a host of R13 options based on the injuries, form fadeaways and just general bad luck that we're starting to see each round? Things are heating up!
And finally…
Yee.
HawCowboyswererobbed… 😀
The Weekly Top 5
Rockers– the 'SuperCoach-relevant' players who killed it
Floppers – the 'SuperCoach-relevant' players who killed your week
Shockers – the left-field players who will no doubt be high on the list of trade-ins the next round and prime candidates for SC players chasing last week's points!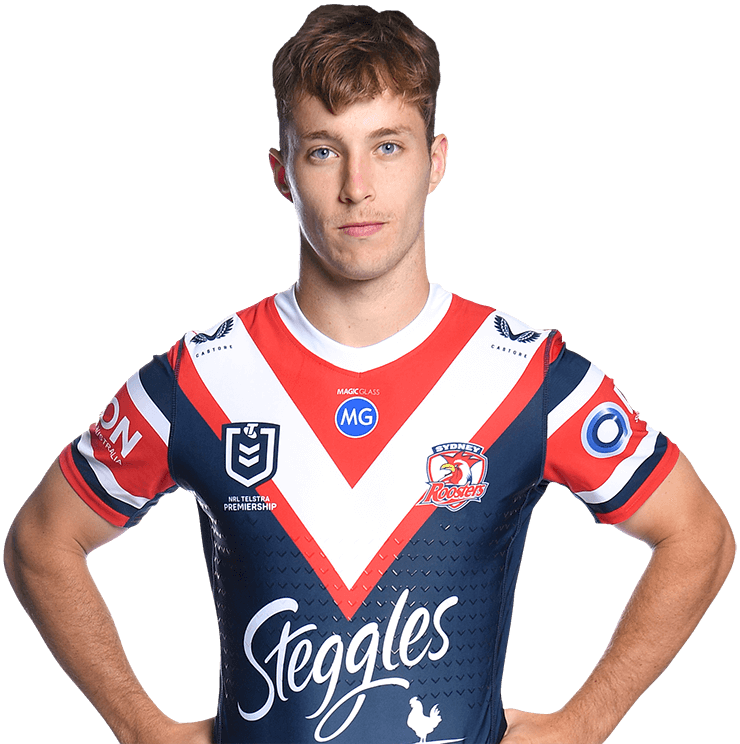 1. Sam Walker – 163. Yeah you didn't want to leave this one on the bench. Breaking the Roosters' record for most try assists in a game, it's incredible to think just how far Walker has come in such a short space of time. Most had written the Chooks off when Keary went down, but having the calibre of a teenager like Walker will have many reconsidering. Even with Collins out. Even with Morris out. What a stunning performance it was from the teenager to inject himself into the game like this. Think of your own NRL club. How often has this sort of play ever worked out? Maybe one week in five or six? For Walker, for Supercoach, it's now two 80s, a 125 and 163 in those five games. Astounding. How does anyone now leave him out of their side?
2. Clint Gutherson – 140. Got an early shower with 10 to go but the work had been done well and truly before then. Looked dangerous every time he had the ball, possibly shouldn't have thrown a hospital ball to poor old Shauny Lane to get absolutely drilled in the first half, but looks like the kind of flat track bully who we can play comfortably as captain in these easier matchups. He's now made $155k for the year and if you're like me and have seen this plenty of times before by Gutho, we should be tempering expectations that this sort of ride is going to last. But 3 tons in the space of 3 weeks is pretty bloody handy. Making up for my terrible calls elsewhere by having the captaincy on him for two of those at least…
3. Isaiah Papali'i – 125. Okay when is this going to end? Basketballed it over the top for a try assist, had another linebreak assist and just got through a stack of base work. Matto is back and that did nothing to stop him here. His 5RA is now 108 with four tons in that time. $352k in price rises. The last two weeks he's played only 52 and 68 minutes – but who cares when he's scoring the way he is? Seems to be the buy of the year for both the NRL and SuperCoach. He had 819 selections in this game from Round 1. They just f'n knew.
4. Daine Laurie – 119. Laurie has just chugged along this year, and it was somewhat surprising to see his previous-best score came in Round 2 against the Roosters with a 73. This game, his fingerprints were all over the good stuff the Tigers did. Regularly chiming in when a half-break was there to be made, finding himself the last pass in a sweeping attacking move close to the line (always gold for fullbacks in SC) and managing to find his way back infield off a grubber that looked destined to be a dropout. Just everything you want to see from a fullback. He'll play Round 13, but it has to be asked – would we trade him out after that on this kind of form anyway? 3 LAs, 2 LBs, 2 TSs, and 29 hitup points. Great stuff – hopefully the young kid in his first season of consistent rugbaleeg uses this as a stepping stone.
5. Harry Grant – 103. It was looking like a quiet game for Grant in his first starting role of the season and first-ever for the Storm. Should never have doubted him. After the halftime break, he came back out to put on three try assists (with linebreak assists), three offloads and 7 runs which are always handy for hookers. At the start of the year, most SuperCoach pundits were talking about the Grant v Cook battle for premium HOK status. After just 4 games back, it's clear who's winning that race. He just has to be in the majority of sides after Origin is finished. What a player. 69 minutes (lel) is also a fantastic sign for his game.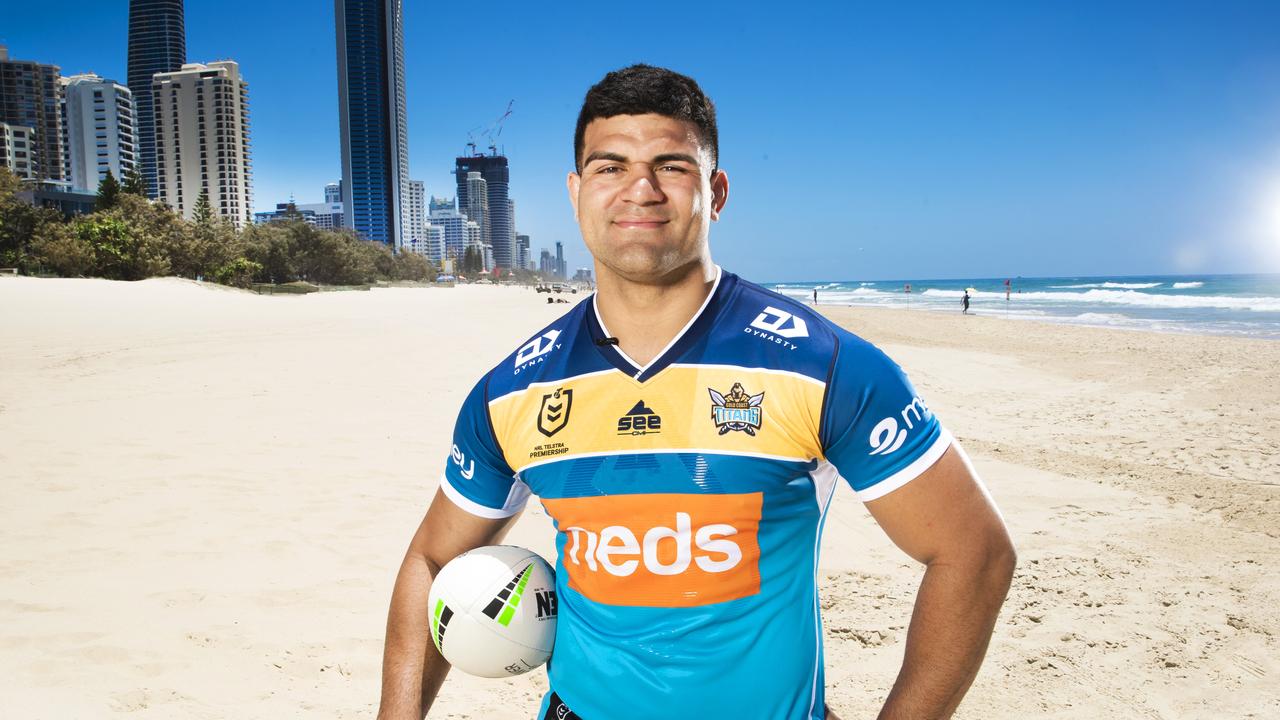 1. David Fifita – 66. As a non-owner, I'll relish the chance to put him in this category. This was a terrible game by both Fifita and the Titans. To fail to put away a wooden spooner who you've put 22-0 on in almost as many minutes is an awful showing. And plenty of blame has to be laid with Fifita, who only salvaged this decent score late in the game with a couple of offloads and busts when his team was crying out for that an hour earlier. 13 runs from your marquee player is ordinary given the gravity of the outing. It has all the makings of a huge game from Fifita coming up against the Tigers this weekend, but it's certainly going to mean a difficult challenge to maintain his $800k+ pricetag longer-term. Wouldn't doubt him, though.
2. Charlie Staines – 19. Why do we bother?
3. Ryan James – 15. Put this one down to Ricky Stuart. Been a weird month for James. Not getting minutes, including just 20-odd here in his first and only stint of the game, a resting a few weeks ago and not much else to really show for it all. Bleeding some cash now at a breakeven of 56.
4. Kalyn Ponga – 40. One of the PODdier options to go when you've got the likes of Turbo and Gutho (and even RTS this week) killing it, and Ponga has looked okay at best against tough opponents in Penrith and Easts. The road gets a little easier with the Raiders, Tigers, Cowboys and Manly in the next month, but just 12 runs all game means Ponga is going to have to be Latrell-like in his efficiency from the work he's getting done out there.
5. Blake Ferguson/Brian Kelly/David Nofoaluma – Under 40. I was stung by all three this week. In games where their teams either won comfortably, or put on massive points, none of them did much of anything of note. Fergo barely saw any of the ball down his side. Kelly just ran the ball on sweeping plays and got monstered by the defence. Nofo had to deal with a new centre partner that didn't see any benefit in passing the ball on, and only seemed to want to get into the game from dummy half/out of his own half in the back end of the game. Ordinary efforts from all involved. If we can't trust these 'premium' CTWs, who the hell do we bother with this year?
1. Carty Party – 63. Okay I was joking last week…but should we have a little go?
2. Jamayne Isaako – 156. Isaako records his one game for three months where people remember he exists in this game, the Broncos start to draw up a 5-year contract and everyone expects the same returns when they bring him into their sides the following week…To be fair, this is now his second ton for the year. Which is quite a shock.
3. Kodi Nikorima – 112. He is just such SuperCoach rocks and diamonds, it's great. I warned anyone who still owns him this week to hold firm as the Cowboys manage to make him look like a superstar. Every. F**king. Time. We. Play. Him. We did the same with Tim Moltzen. We did the same with Isaac De Gois. We did the same with Anthony Milford on occasion. Mediocre players of the competition, step up and grab your points when the Cows are in town.
4. Maika Sivo – 99. We called him out last week as being a bit of a flash-in-the-pan based on last year's scores after a big game. Lakey then doubled down and pulled out some stats from this year that showed the Bulldogs have been pretty okay against left wingers so far this season. This week he was on the end of brilliance from the likes of Papali'i (far out) to feed him his two tries and put up yet another impressive score. He's a bye-week player who is sub-$600k but the formline is just so, so hard to trust. Fingers crossed (for me) it's Fergo's turn next week, but that left edge is starting to look very profitable…
5. Murray Taulagi – 96. Had to include the one positive from the Cows' first loss in a month in here somewhere.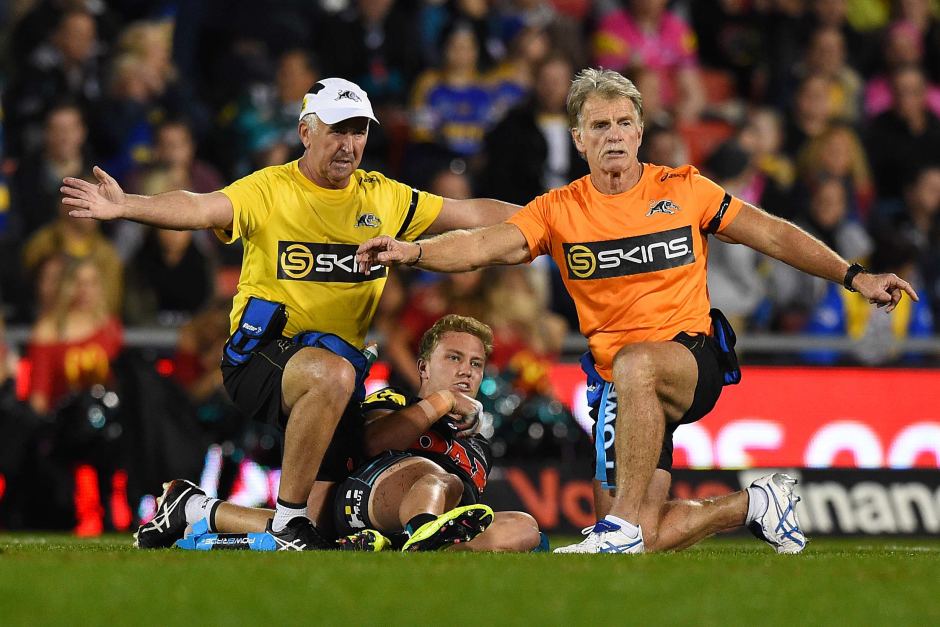 Injuries
Adam Reynolds (Broken Thumb – 4-6 weeks)
Cameron Murray (Ankle – 4 weeks)
Campbell Graham (Hand – 4 weeks)
Jaxson Paulo (Thumb – 4-6 weeks)
Braden Hamiln-Uele (Ankle – 6-8 weeks)
Zac Lomax (Thumb – 4 weeks)
Cody Ramsey (Ribs – TBA)
Ben Hampton (Pec – TBA)
Lindsay Collins (ACL – season)
Brett Morris (ACL – season)
Blake Green (Ribs – TBA)
Nathan Brown (Hip – RBA)
Dylan Napa (Shoulder – TBA)
Kurt Capewell (Ribs – TBA)
Sebastian Kris (Ankle – TBA)
George Williams (Hamstring – 0-1 week)
Corey Thompson (Ankle – 6-8 weeks)
HIA – Ben Murdoch-Masila, Martin Taupau (All Failed)
Suspensions
Sitili Tupouniua (Shoulder Charge – 1 week) accepted plea
Tommy Talau (Shoulder Charge – 1 week)