JT's Weekend Roundup – Round 8
It wasn't quite the crazy round of scores like we saw a week ago but ten players still managed to find their way in the 100+ category as Round 8 comes to a close. Some very handy overnight upgrades, particularly for Storm players, saw the range of scores go from around 1150-1300. Hopefully you found yourself in the upper end!
Nathan Cleary's 16,000 new owners would have been given an almighty fright when he was on single digits at halftime against the Titans of all teams, but they needn't have worried. The PPM in the second half for this guy must just be through the absolute roof. A couple of assists and a try of his own later, and his owners and captainers could enjoy a comfortable Friday night out. I'm really looking forward to watching both him and the Panthers in the next few weeks. Parra, Storm, Roosters and the mighty Cowboys. Knowing Cleary he'll put massive scores on each of them and go even further out of reach…
Elsewhere, the David Fifita sh!tshow continued and he now looks a very simple tradeout decision. And Sifa Talakai finally looked human again. Both Fifita's downfall and Talakai's poor game have one thing in common – I've traded Fifita in two weeks ago and Talakai last week.
At least I managed to scrape 1200 this week and finally stop the bleeding of my own! 30,000th here I come…
The Weekly Top 5
Rockers– the 'SuperCoach-relevant' players who killed it
Floppers – the 'SuperCoach-relevant' players who killed your week
Shockers – the left-field players who will no doubt be high on the list of trade-ins the next round and prime candidates for SC players chasing last week's points!
Trade Fail of the Week – always good value
Manic Minutes – a quick check of any minutes of interest across the round.
This one comes in from the Twittersphere. It's fair to say that no matter who you traded him in for, Karl Lawton and his record-low SuperCoach score will sting. Even if it was for the Flopper of the Week…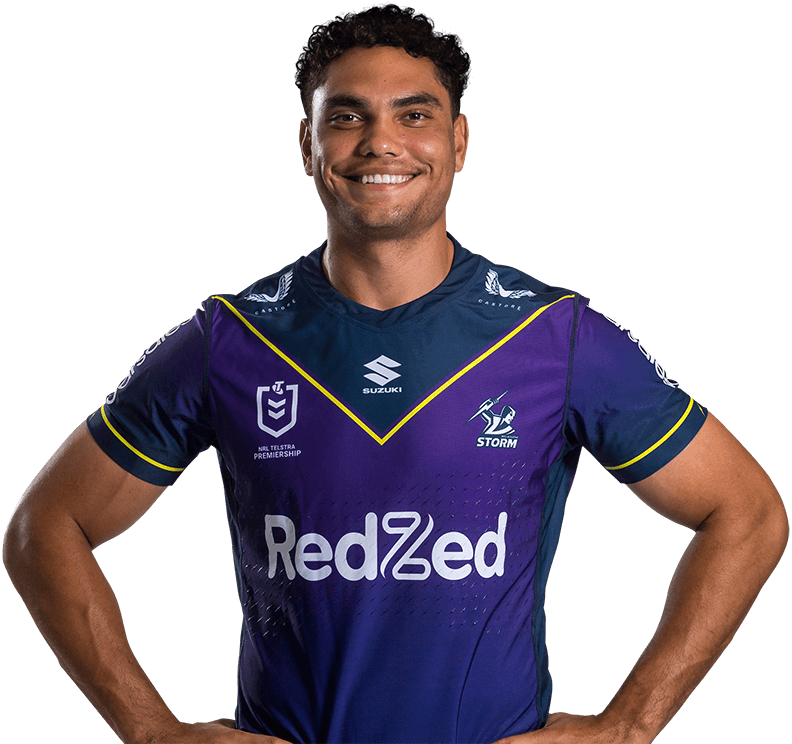 1. Xavier Coates – 116. It's been a strange ride for Coates this year. He's made $163k, but has also put on twin teenage scores in Rounds 5 and 6 that saw a lot of people jump ship early, only to have him then put on 7 tries in two weeks with back-to-back tons. His base stats are still pretty ordinary with just 9 runs this week, but that's never been his go. 33% of SuperCoaches have held firm and will be looking at the 66PPG average as a very handy one over the first few months of the competition.
2. Ryan Papenhuyzen – 107. Would be too easy to put half the Storm side in this list but the top two should go to them. For just the second time all season, Papenhuyzen didn't find himself on the tryscorer sheet but did enough with his 22 points from goalkicking, five busts, two offloads, linebreak and three linebreak assists to bump him into the triple digits. A handy return and some equally handy late upgrades overnight for anyone who captained him on Sunday. Has hopefully shaken off any lingering ankle issue he's carrying with these two big scores in a row now.
3. Euan Aitken – 101. Aitken hasn't been setting the world on fire to start this season and a run of middling scores saw him lose almost 5,000 owners prior to this round. With the likes of Harris and Curran out, Aitken took it upon himself to make an impact on the left edge and it reaped rewards with a silky try assist and an easy try of his own running against poor Brad Schneider. 36 tackles without a miss is also a great return for Aitken who should still be considered a set-and-forget for your CTW with a 63PPG average to start the year in what can be a very volatile position.
4. Cody Walker – 99. Walker's ownership almost doubled in the space of a week and his new owners were duly rewarded with a somewhat-vintage Calker performance, albeit against a 12-man defensive line for the majority of this game. How much you can read into this score given that advantage remains to be seen but having points on the board, and more importantly the confidence that brings with it, should hold him in good stead moving forward this season. His price has increased for the first time in a long time as a result and with a very nice run coming up, maybe this is the time to pick up a genuine fallen gun. One try and two assists to his name. He hadn't put on any assists in the first five weeks but now has four in three games.
5. James Tedesco – 94. The slide had to stop at some point and thankfully that was the case on Saturday night, despite the Roosters getting rolled inexplicably. In fairness to Teddy, his last two weeks you can clearly see how he is trying to inject himself more into the game, with his hitup points tally showing 40 and 38 where he hadn't previously hit 30 points in that stat bracket at any point in 2022. For a player of his talent, that's eventually going to lead itself to points and his try in the second half, just his 2nd for the season, was testament. Despite all this, he is still yet to crack a ton this year which is just unheard of. A mixed run beckons but with Origin just around the corner, you'd imagine the increased involvement will mean Teddy hits the triple digits soon enough.
1. Mitchell Moses – 8. I have watched the replay of this game twice and I still don't think Moses was actually on the ground. Seriously. All the heat has unfortunately fallen on the coach and his son after their ordinary game against the Premiership juggernaut that is the Cowboys, but Moses' one run, penalty and error is what should be attracting the most attention. Track wasn't flattened out enough I guess.
2. Sam Walker – 9. Just when it looked like Walker was building to something with a handful of solid games, he has slipped back with a disastrous score here. Three errors, a heap of missed tackles and nothing much doing with his running game. Like Moses, was virtually unsighted just as his team needed him. Not sure what to make of this effort here. A 112 breakeven means it might be time to cash in before the big drop.
3. David Fifita – 25. Probably tough to put him in here given he came off injured late in the game, but we have seen that Fifita can still put on a big score despite a benching. 40 minutes all up and not much doing while he was out there. Probably a touch unlucky that an offload he threw that ultimately created the space for the Titans to open the scoring through a kick wasn't rewarded as a try contribution. In fact it wasn't even called effective (guess the rule is if it hits the ground it's ineffective?). EIther way, the injury news has made the tradeout decision an easy one for SuperCoaches.
4. Siosifa Talakai – 36. The most traded-in player of the week having a stinker? Welcome to SuperCoach. Talakai was all the talk in both fantasy and NRL land with Origin just around the corner but put in one of his poorer performances of the season, very well matched-up on by Kotoni Staggs all night. The lack of time and space meant Talakai was under pressure for most of the game and his offloading, tacklebusting ability couldn't be utilised. In fairness, he came very close to snatching another 30 points at the death when he palmed off Staggs but was held up over the line. It would have saved this score from being in this list but either way, a bounceback is much needed. His poor score also lended itself to Mulitalo's (24).
5. Taylan May – 39. May's scores have trended downwards since Round 1 where he started with an absolute bang with 106, but his previous low score was a very solid 59. This was his first game without a meat pie but seven busts from nine hitups shows he is still super dangerous. If he can hold down his spot with the impending return of Brian To'o, you can't consider trading him out at all if this is his floor.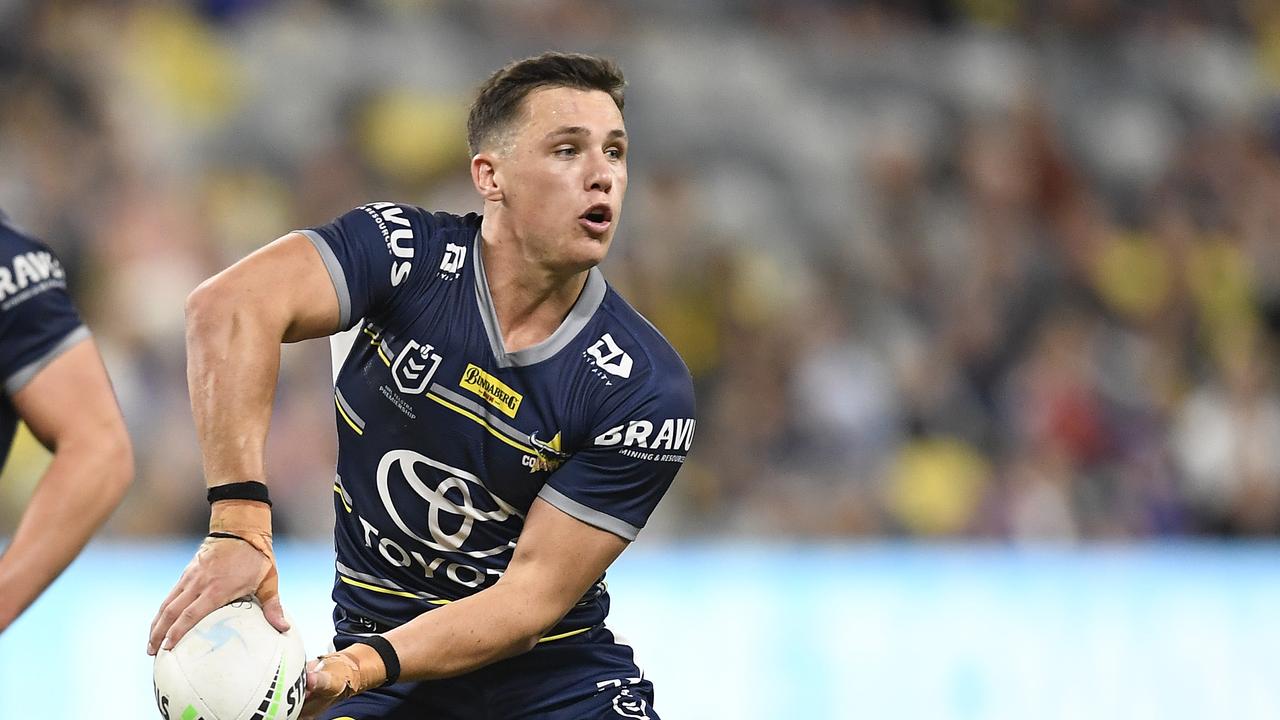 1. Scott Drinkwater – 113. Drinkwater has scores of 94, 43, 102 and 113 to his name since he returned to the side a month ago and now looks like he's won the fullback spot on his own merit, at least until the Hammer's knee recovers which still looks a little way off. Unreal return.
2. Luke Brooks – 101. Speaking of in-form halves, Brooksy now has a 3RA of 83. Giddyup.
3. Adam Elliott – 104. Tom Starling owners would have been beside themselves seeing Adam Elliott promoted to the starting side ahead of him, but it proved one of Sticky's very few masterstrokes so far this season. Three offloads and a try assist from a guy who had lost over $160k since the start of the year…
4. Isaiah Tass – 84. Quite the conundrum what happens with Tass at the Bunnies from next week with Taane Milne returning. He'll be on the bubble, so just stepping out on the field with a -69 breakeven (lel) will see him rake in a bucketload of cash, particularly if he keeps scoring.
5. Christian Tuipulotu – 84. Tuipuloto has been terrific the past couple of weeks and outpointing the much more popular Koula. Just how long both of them can stay in the side will be a big talking point come TLT with Turbo due to return this week, but the $103k in cash he's made already is a big reward for those who jumped on early for the bye-week player.
Injuries robbed a few big-name SuperCoach players from time on the field this week. Payne Haas (54) and David Fifita (41) had minimal stints and involvement out there and for Haas, who looked constantly troubled out there again with that shoulder issue, that could be a headache we don't need moving forward. For Fifita, his replacement in Kevin Proctor (45) could somehow only manage 4 metres all night. What's going on.
Viliame Kikau (70) finally got a game below 80 minutes and lo and behold, he put on a handy score. It's a thing.
Jason Demitriou chose to give very decent stints on the park to three of his best forwards in Koloamatangi (80), Arrow (80) and Cam Murray (72) and their go-forward was evident all night. Hopefully that rotation remains for us SuperCoaches. For Arrow, that was his first full game all season but unfortunately one of his worst from a SuperCoach output (48).
For Manly, it was a tough return but a good result for Josh Schuster (69) to make it through the majority of the game and look pretty decent while he was out there. The Lawton sendoff and Parker injury (replaced by Ben Trbojevic (32)) threw a spanner into whatever planned rotations Des had in mind but great to see the gun get through the game. Schuster was taken off at the 50-minute mark for a breather.
Jazz Tevaga (46 – incl. golden point) was a touch disappointing with a huge stint on the pine after initially starting in the 13 jersey with Curran out. As a new owner of his in Draft, I'd have hoped for a bit more there. In the same game, a shuffle back to the bench pre-game as has been the case quite a few times ultimately didn't rob Tom Starling (63) of a hell of a lot of time out there.
Tevita Pangai-Junior (75) has now seen more than 70 minutes of gametime in his last five outings. The fitness is back and while it hasn't translated into massive SuperCoach scoring just yet, you'd suspect it's not too far away if he can finally get the offload going effectively again. Max King (42) unfortunately saved his second-worst PPM game of the year just when he was finally given a go in the starting 13 with Josh Jackson out. For his opponents, Angus Crichton (80) played his third full game of the season and finally hit a good score, with the same amount of points. If he misses the Origin arena, he may loom as a very interesting buy come Round 13.
Reuben Cotter (80) was all the talk after a tireless, mistake-free game of footy in very tough conditions. Unfortunately for the Cows and owners, he could be showing that kind of form at just the right time for Coach Slater, although Slater wasn't all that forthcoming when pressed on Cotter's chances of making the side on the Sunday Footy Show. Interesting. Teammate Jason Taumalolo (58) definitely won't be in Origin with him and looks to finally be hitting a groove again.
The Knights had nothing going on the park for them but good stints for Chris Randall (80), David Klemmer (64) and Brodie Jones (76) at least helped on a fantasy front. Cheapie Leo Thompson (41) also got a reasonable go of it in a tough loss. For the Storm, Josh King (63) continues to push out massive games. Might just be because a lot of the Storm games are over by half-time and the more veteran players ask for an early shower but regardless, his motor looks to be ridiculous.
Kelma Tuilagi (74) continued a luckless run with HIAs, although thankfully passed his to make it back out there. Teammate Luciano Leilua (68) had just his second game below 80 minutes all year, taken off for the final stretch of the game.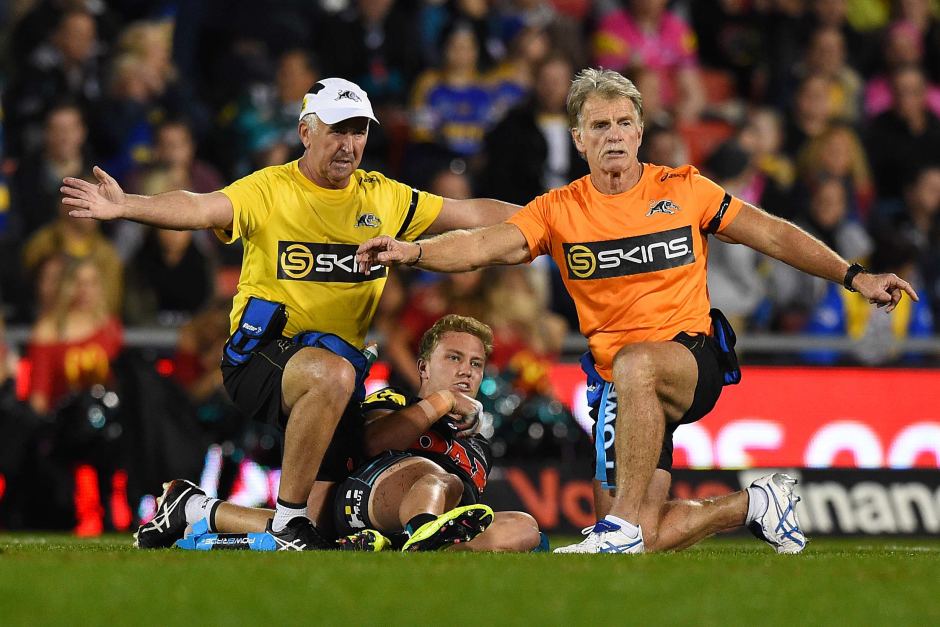 Injuries
David Fifita – MCL – 3-6 weeks
Payne Haas – Shoulder – 0-1 weeks
Tepai Moeroa – Shoulder – TBA
Kurt Mann – Ankle – TBA
Jesse Arthars – Shoulder – TBA
Brad Parker – Knee – TBA
Adam Keighran – Ankle – 2 weeks
HIA – Pat Herbert, Phoenix Crossland, Sauaso Sue (did not return).
Suspensions
Jack Wighton – 2 weeks
Billy Tsikrikas – 1 week
Karl Lawton – 4 weeks