JT's Weekend Roundup – Round 7
Everyone's partying like it's 2021 again! Well, not me with another very ordinary round of 1100-odd, but let's not let that drag down the tone. The massive spectrum of scores from the bad (mine) to the outstanding (a lot of 1500-1600+ scores doing the rounds!) have made this again a big moving week. Hopefully you're on the right side of it!
Some very 2021-like scorelines were on show throughout the weekend, with the Chooks and Dragons proving the only lowlight as they slogged their way to a 14-12 finish. Outside of that, like it has been for the last few rounds, the cream continued to rise. Look no further than the impact Nathan Cleary is now having on his Panthers side and the SuperCoach competition as a whole. The more frugal among us who haven't brought him in because of that pricetag are now doing anything they can to find a way. Did not take long at all!
Rounding out the week was a second half demolition in Melbourne, with the Storm's bevy of SuperCoach options all putting up huge scores and ending the week on a high. Matchups look to be coming more clear as the weeks go by, with certain teams (Manly, Knights, Warriors, Bulldogs and Raiders) showing regular defensive flaws on certain sides in particular that the better teams are capitalising on. Morgan Harper might even be able to solidify Cody Walker's return to some semblance of form if he lines up against him this week.
This round has again highlighted the importance of a good captain pick. We're starting to see the top of the pile really stretch away from the rest, and the difference can have a huge bearing on your week/season if you aren't getting it right. It might be boring, but Captain Cleary looks like as much a set-and-forget since Turbo last year.
And finally I had to watch the Cowboys demolition of the Titans from my loungeroom after my Titans mate (conveniently) contracted COVID and put a stop on the Townsville trip. On the bright side, we're back up in July now for the Broncos/Cows game there. Giddyup, and go away COVID.
The Weekly Top 5
Rockers– the 'SuperCoach-relevant' players who killed it
Floppers – the 'SuperCoach-relevant' players who killed your week
Shockers – the left-field players who will no doubt be high on the list of trade-ins the next round and prime candidates for SC players chasing last week's points!
Trade Fail of the Week – always good value
Manic Minutes – a quick check of any minutes of interest across the round.
Teams were breaking their side apart to bring in Nathan Cleary this week, with his price rising and the points piling up. Ultimately however new owners managed to do it, they'd be very likely happy with the outcome. Not sure if you could say the same about the handful of players who turfed Cleary this week, moreso for the two players who brought in Api Koroisau (39) and Nelson Asofa-Solomona (36) randomly. What. Is. Doing.
1. Nathan Cleary – 158. Cleary looked like the Banner had gotten to him somewhat with a quiet first half before roaring into life to close out the game. He was denied a 5th try assist late in the game which would have bumped this score up into the 180-mark. His price will climb back into the 7-figure mark in no time at all. In another good stat for Cleary, his runs (10) were very high for a half yet again. Four offloads and three busts followed it. A must-have this year. He ends the Banner's 6-game undefeated streak in style!
2. Siosifa Talkai – 165. While he took out top billing in the scoring front this week, his points inexplicably dried up in the second half as the Sharks shifted their attack away from his edge. Fair to say Koula won out in the defensive battle between Morgan Harper who will genuinely have nightmares for months to come. Talakai will surely get a dual-positioning upgrade in Round 12 and at $700k looks like one non-owners will need to jump on before that continues to skyrocket. Two tries, two assists and three linebreaks in just one half of footy. Absolutely insane. 19 runs is elite level for a centre.
3. Ryan Papenhuyzen – 155. There were doubts lingering around whether or not Papy would run out on the field at all this week given his swollen ankle suffered the week before, and that may have just planted enough doubts for owners to shift the captaincy away from him given he played in the final game of the round. Then he just went bang like he normally does, putting on two tries, three assists and seven goals. Standard Papy behaviour. He was given a break with about ten to go, and could have comfortably gotten 200 given the way the game finished.
4. Isaiah Papali'i – 123. This likely settles the debate about who you should be picking to partner Payne Haas in your front row. Obviously he won't score a double each week, and the tries he did score were training drills given how poorly the Knights were defending, but his ability to put attacking points on is what he delivered on so consistently last year. It's not been quite at the same levels in 2022 but he now averages 83, clearing Haas's average in his own right and making him the number one 2RF and FRF in the game. Like Papenhuyzen, he was given an early shower after dotting down for his second so again was held back a little bit.
5. Joseph Manu – 100. Manu was one of the few shining lights for the Roosters in a pretty ordinary showing against the Dragons, and bounced back from his 27-point, Banner-effected game last round with a huge three linebreaks and a try. In all, Manu notched 9 busts for the game and was eclipsed only by his fullback Tedesco who had 11. A very handy day out from a very handy player. This is now three tons in four games for Manu who never, ever puts on this kind of consistency when he's playing in the centres.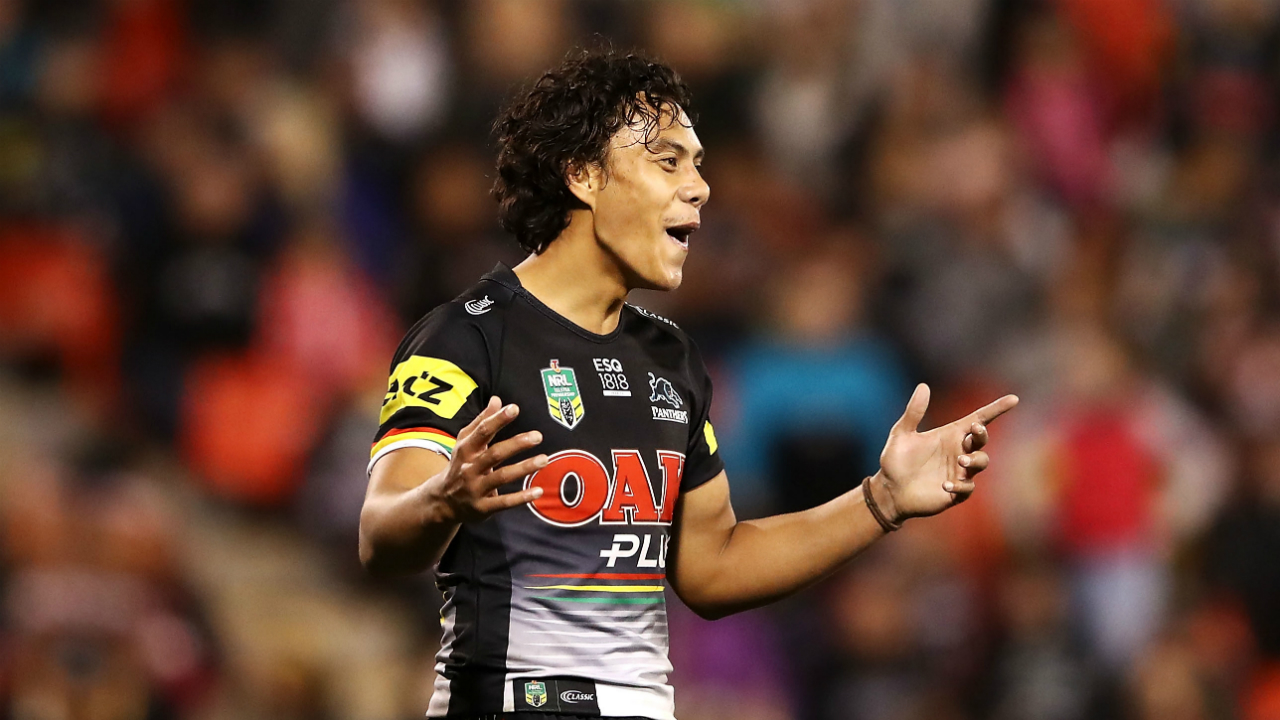 1. Jarome Luai – 20. It's been a quiet start to the year for Luai who normally performs a lot better when he has Cleary in the side with him. In fairness to him, he was denied a late try (from a Cleary ball) that would have bumped this score up nicely but for an obstruction, but given the calibre of players around him (Kikau, Tago, May) with a penchant for attacking stats, Luai has come up short of where he should probably be as a SuperCoach option far too often. Last year, Luai and Cleary as a pairing was a genuine option (at least early in the year). Not so this season by the looks.
2. Sione Katoa – 18. Poor Katoa caught a cold on the other side of the field watching Talakai and Mulitalo go to town on the left, and when he did start to get some ball in the second half, couldn't return anywhere near the same result with ten runs below 8m and just 3 above. Given the way the Sharks are shaping their attack and the rewards it's reaping, Katoa might be the odd one out in the backline that you want to avoid.
3. Izack Tago – 31. Tago has fallen back a little bit in recent weeks as some of the attacking stats he was notching at will have fallen away. An average of just 44 in the last three weeks and potentially that has coincided with Cleary's return and the right edge getting a bit more love as a result. He's suffered his first price drop all year and now owners will have to make a call on whether they cash in on his mammoth price rise of $200k+ and upgrade elsewhere. One downside to that is that you're losing a solid Round 13 bye week number.
4. David Fifita – 42. Whatever Talakai can do in the centres, Fifita could…not replicate. In hopefully the last time we see this happen for the rest of his NRL career, Fifita's shift to right centre was a massive failure that yielded just ten runs, three errors and a few very costly defensive errors. The one good bit of play all game was an early try assist that gave owners hope that he could still score well out there. Not to be. Just give this man the 13 jersey and let him run anywhere he wants on the field.
5. Kotoni Staggs – 37. Classic Staggs. All the rage after putting two tons on the Roosters and Penrith, and then can't clear 40 against a COVID-ravaged Bulldogs side. Regardless, he had a huge negative breakeven coming into this game and has finally shown his potential with those two big games, so owners can't be too frustrated about it. Just one offload and one bust all night, but importantly no errors to his name. It was a quiet performance, not a terrible one, but deserves to be included in this list given how far off the boil the score ended up being against expectations.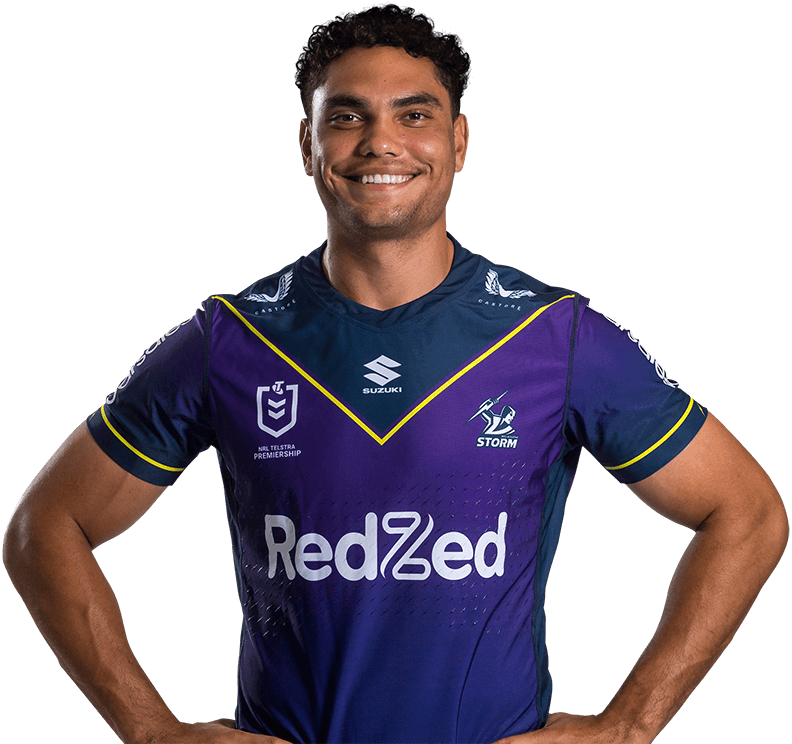 1. Xavier Coates – 123. 12,000 owners traded him out this week (including me). That second half hatty in no time at all was a painful watch. The rollercoaster continues.
2. David Nofoaluma – 102. 6 busts, 2 offloads, 2 tries, 18 runs. Could Nofo actually be back?
3. Scott Drinkwater – 102. Did his best to help take some attention off poor Morgan Harper by making David Fifita look similarly amateur out there over the weekend.
4. Luke Brooks – 80. This is just Brooks' third score in the 80s since Round 23, 2019. Scenes in Tiger Town.
5. Selwyn Cobbo – 82. It took until the final stretch of the game against the depleted Bulldogs for Cobbo to finally show up in season 2022 and clear 50 for the first time.
The switch to the lock jersey didn't help Cam McInnes (54) on the minutes front but at least it got him more involved through the middle. Likely to be a temporary shift anyway with Dale Finucane returning shortly. Nothing else overly exciting for Cronulla with Will Kennedy (67) spelled for the final stretch of the game with a shoulder injury for Brayden Trindall (13), with Nicho Hynes (80) filling in at fullback for that stretch.
Haumole Olakau'atu (70) was sinbinned for a late, high shot during the first half but came out to make amends. Tolutau Koula (40) replaced the hapless Morgan Harper (40) for the entirety of the second half after Harper was given an absolute bath out there. Question marks now over just where Koula's role will be going forward and whether he did enough to keep Harper in reserves for a few more weeks.
Payne Haas (68) came off early clutching a shoulder but made his way back on to see out the rest of the game in a relief for owners. Tevita Pangai-Junior (73) also continues to put big stints together and bounced back from a low score against his former club here. And how's the ever-reliable Max King (43) continuing to pump out big scores despite coming off the bench every week. Great cheapie.
Plenty thought Jason Taumalolo's (62) night should have come to an end with around 15 to go in the game after suffering what looked like a decent head knock, but he played on and the minutes were very handy as a result. Elsewhere for the Cowboys, it will be hard to trust Heilum Luki (51) who had finally broken the starting side last week, was named there again this week but ultimately shifted back to the interchange for Tom Gilbert (63) who split his time between edge and the middle. The shuffle also promoted Reuben Cotter (56) back to the starting side over Coen Hess (27) but didn't quite lead itself to much for Cotter. In the same game, Beau Fermor (73) failed to see out the 80 for the first time all season.
Hame Sele's (7) early departure for the Bunnies ultimately led to bigger games for Cam Murray (80) – his first full game of the season – and Jai Arrow (64) who bounced back from a quiet game last week on the minutes-front where he was hampered by his facial infection.
David Klemmer's (48) minutes were again around the same low-ish mark that they've been for a while now, but he did play all of those minutes from just one stint. Looks like the 90+ score he got last week was a bit of an anomaly in the end. Brodie Jones (59) also failed to see out the game, leaving the field for an elbow concern. And rounding out the disappointment for the Knights was a very underwhelming game from Chris Randall (48) who dipped after showing some promise in recent weeks.
Ryan Matterson (38) continues to struggle for minutes from the bench, with the incumbent second rowers doing a handy enough job. The star on Sunday, Isaiah Papali'i (68) was given a breather to close out the game straight after scoring his second try.
Josh King (72) showed his worth if you're held onto him this long with a big outing on Monday night, with Brandon Smith (70) also surprisingly left out there for the majority of the game. Ryan Papenhuyzen (68) was given a well-earned rest with the game reasonably well in hand…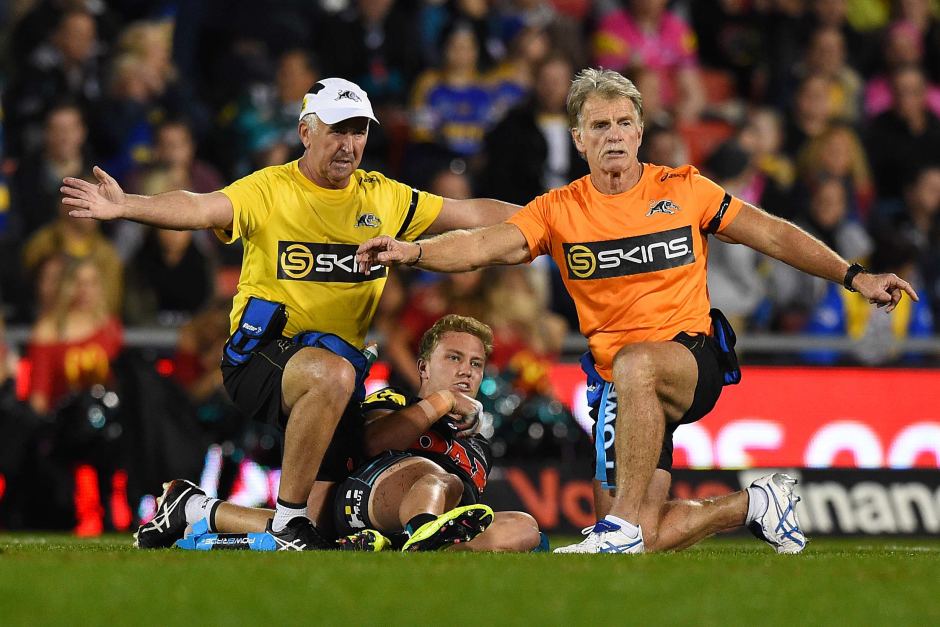 Injuries
Josh Curran – MCL – TBA
Daine Laurie – Knee – 4-6 weeks
Jack Bird – Arm – TBA
Jaydn Su'A – Foot – TBA
Jacob Host – Shoulder – TBA
Taniela Paseka – MCL – TBA
Dylan Walker – Knee – TBA
Brodie Jones – Elbow – TBA
Payne Haas – Shoulder – TBA
HIA – Kevin Proctor, Hame Sele, Tom Starling, Dallin Watene-Zelezniak, Reimis Smith (did not return).
Suspensions
Taane Milne – 1-2 weeks
Haumole Olakau'atu – 1-2 weeks
Daniel Tupou – 1-2 weeks
Aaron Pene – 1-2 weeks