JT's Weekend Roundup – Round 24
H2H and Draft finals are over for another year, and so is this column with the SuperCoach season officially wrapping up this week. Hope you all dodged some of the carnage that might have come your way this round – terrible scoring forwards, late COVID outs, absolute blowouts yet again – it had it all!
Will be on tomorrow's SC Report with Lakey to wrap up the year with the second annual Talkie Awards, so thanks to those who have read or listened throughout the year. All the best for those chasing overall glory or even the Top 1000!
The Weekly Top 5
Rockers– the 'SuperCoach-relevant' players who killed it
Floppers – the 'SuperCoach-relevant' players who killed your week
Shockers – the left-field players who will no doubt be high on the list of trade-ins the next round and prime candidates for SC players chasing last week's points!
Trade Fail of the Week – always good value.
He's been a POD fullback who has been fairly inconsistent, but Clint Gutherson had a very flat track this week coming up against the Broncos, so the handful of tradeouts at such a crucial juncture in the year might have been a catastrophic blow to coaches. 9 tradeouts to Alex Johnston topped the list, with a casual 108-point differential!
1. Clint Gutherson – 159. Two tries, three assists, five offloads from 19 hitups. It was a night out for Gutho and the Eels on Thursday night and at just 6% ownership, would have been a killer POD in grand final week. Though in fairness, this is just his second ton all year, so you may have needed a bit of luck to drag you there if he was in your side to begin with…
2. AJ Brimson – 139. One of those 'if only I had enough cash/trades left' kind of late season buys. He averaged 98 in rounds 19-25 in 2020, 66 in the same rounds last season and now has an 83PPG average this year since R19. The Titans have been playing a much better attacking brand of footy lately and Brismon is the one leading that charge. Two tries in the second half to emphasise that point. They now finish off against the Warriors so will be absolutely odds-on to ton up again with Mad Monday lurking as a reward.  
3. Isaiah Papali'i – 123. A powerhouse performance by the set-and-forget dual forward. His second ton in a month, but the question left with him is just whether he'll be able to put these kinds of efforts in wearing a black and orange jersey next year (if he even gets there at all).
4. Taylan May – 113. The kind of game you hold onto these guys for. Unfortunately the only part of the Panthermobile I had this week was Izack Tago who was worth about the equivalent of the cigarette lighter on the Lamborghini. Outpointed fellow ton-scorer Brian To'o courtesy of a double and repaid the faith of the 34% of teams who have now held onto him throughout the year.
5. Shaun Lane – 105. Absolutely untouchable on Thursday. Has to be one of the most underrated SuperCoach players this season. Regular 80-minute games (or at worst a 5-minute stint on the bench with the game in hand), throwing offloads for fun (four here) and a huge ten busts. I thought watching in real time that he was looking at 20+. A lot of underperformers in the forwards this week but he was a shining light.
1. Cam Munster – 26. A lone try contribution was all Munster had to show for a torrid night out on Friday, coughing up a couple of errors and penalties and finally meeting his match from the fullback position that has paid off so well recently. It wasn't through lack of trying with 15 runs, but a lot of those were tough carries from tough positions. Tough night.
2. Matt Burton – 31. Were it not for a 40/20, Burton would have gotten his second 20-point score in three weeks. That Titans game in Round 19 where he was untouchable with 126 lured me in and ever since then, scores of 45, 85, 23, 48 and now 31 have followed. Uncanny.
3. Haumole Olakau'atu – 34. Shouldering plenty of blame for the way the Manly season has fallen apart and looking like he'd rather be anywhere else. Disastrous scores to finish his season outside of last week's 70. Has found 80-minute games hard to come by this season but got one here and played one of his worst.
4. Daly Cherry-Evans – 34. Have to feel a bit for him. Rode the highs of the Origin wave and looked to be steering Manly comfortably in the absence of Turbo, until that jersey debacle. Looks a shattered man at the moment and would have been a frustrating hold for owners hoping for a bit of daytime payback this week against the leaky Raiders. He at least kicked a goal.
5. Angus Crichton – 43. The opposition definitely stiffened up on Crichton this week but there seems to be a lot of conjecture this week about a try assist going against him and given to Teddy that will compound this down score. Another player who has saved a pretty ordinary round in amidst some good form for the most crucial part of the year.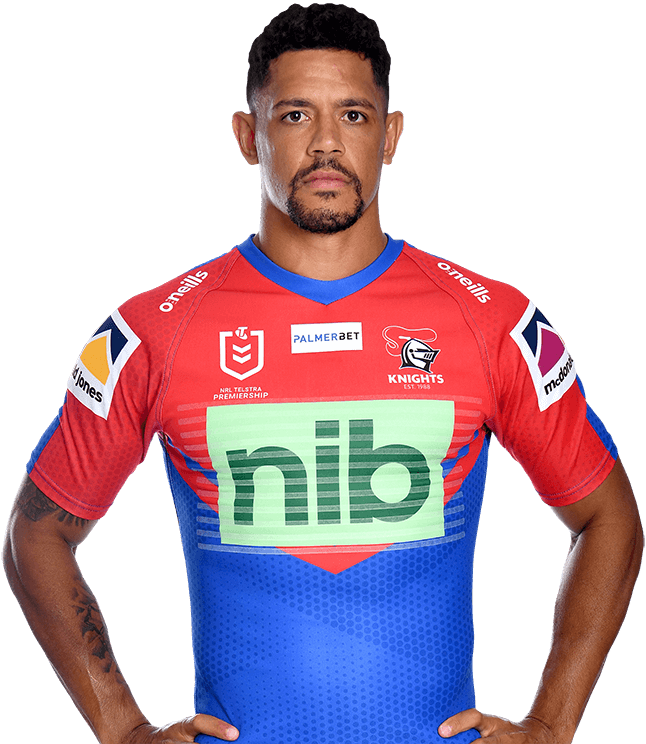 1. Dane Gagai – 123. Remember when Gagai was a genuine option at the start of the year? Well here he is again.
2. Jordan Rapana – 120. Been a wild ride for Rapana this year but cranks his first hundred right as the Raiders are starting to click into gear. Would have been a handy get for a Draft final.
3. Hudson Young – 111. Throw a dart at a board and try and get within 30 of picking what he will score each week.
4. Tyson Frizell – 114. Remember when Frizell was a genuine option at the start of the year? Well here he is again.
5. Briton Nikora – 101. I'd forgotten all about Nikora but he has been quietly chuggin galong with a 3RA of 75 heading into this round and now secures his first ton of the year.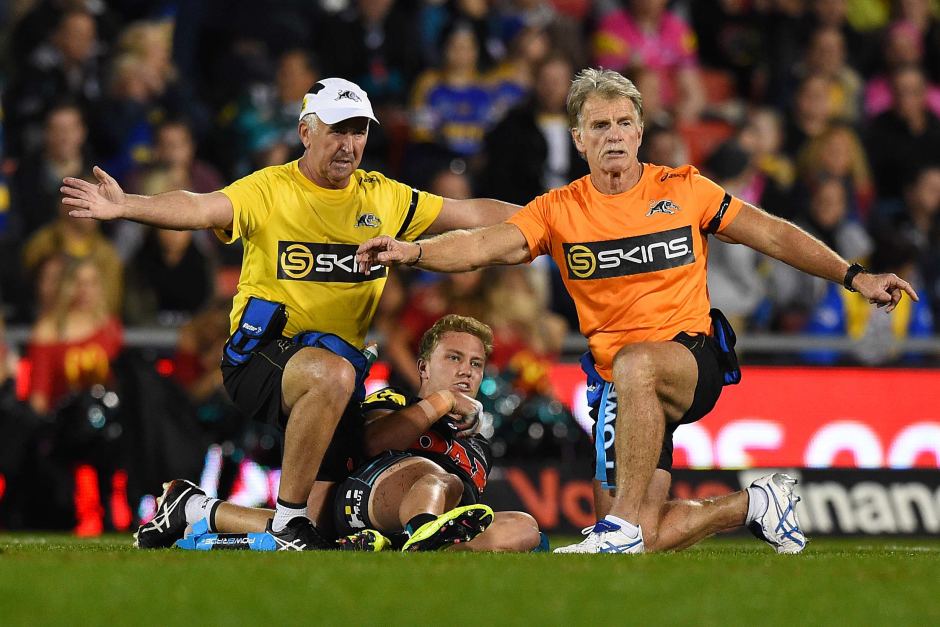 Injuries
Daniel Tupou – Groin – 1-2 weeks
Tom Eisenhuth – Leg – 4 weeks
Api Koroisau – Ankle – TBA
Spencer Leniu – Shoulder – TBA
Shaun Johnson – Calf – TBA
Tom Flegler – Throat – TBA
Damien Cook – COVID – 0-1 week
Failed HIA – Victor Radley, Adam Reynolds, Kobe Hetherington
Suspensions
Coen Hess – 1-2 weeks
Lindsay Collins – 4-5 weeks