JT's Weekend Roundup – Round 15
We're effectively at the SuperCoach halfway point! It's time to cool off and effectively reset our teams, with the break between now and the next NRL game around a week and a half away. With that comes 5 trades and no doubt countless reversals throughout that time as we try and settle on a squad for the next two rounds and beyond.
Round 15 threw up a heap of big scores after we thought the competition may be slowing down a little…11 tons in total and of course Turbo's double ton providing the exclamation mark on a week where it definitely paid to leave your captaincy armband until the last game of the round…
With that huge week comes a huge #1 score for the round as well. The winning side, Benny's Boys, put up a wild 1,919 points that included 7 of those 11 centurymakers and of course a Tommy Turbo captain. Well done!
Conversely it could have meant some damage to your ranking or your H2H position if you got the captaincy call wrong, but as this season has shown, points can be made up very, very easily in a short space of time so hold the faith!
With a little time to take a breath, I've gone back through the annals of the Weekly Roundup article to pull out a couple of scientifically-tested and peer-reviewed "Top 5" lists for Season 2021 so far.
After tallying up the number of times these players have been on the Rockers or Floppers lists throughout the year, as well as their position on the list that week, I've crunched the numbers and come up with:
No Nathan Cleary! Despite setting the SuperCoach record (which looks in danger almost every week), Cleary has somehow only landed in the Rockers list three times so far this season for a total of 13 points. Tommy Turbo, despite playing far fewer games than his nearest rival, has landed there 5 times for a total of 17 points. Ridiculous stuff. The rest of those names have made the cut four times with David Fifita and Ryan Papenhuyzen also unlucky to miss out with 'just' three appearances to date. Papali'i shows his value in this game (yes, I still don't own him) being the only forward in that list. Reflective of the way the backline players are just blitzing the field so far, with the gap between the best and worst in the NRL growing as well as the speed of the game. It's a recipe for huge points and we're seeing it every week.
No real surprises here with the top 4 appearing 4 times in total across the season though I'm sure I could have bumped that up. I'm not overly proud to say that I am still a James Roberts owner, and the one good thing he has done for me all year was not be an AE nightmare with a score of 80 points in the one week I've used the VC loophole so far this year. Outside of that, a score of 21 points during the Round 13 bye week was…not so useful. Staines, Roberts, and Fusitua are all proof that cheapie CTWs don't always fall over the line as regularly as we expect them to at the start of the year…Nofo and Luai have been hugely disappointing at large price packets, with Luai especially finding himself on this list 3 times so far this season for 14 flopper points in total.
Just missing out on the Top 5 honours is Damien Cook, who has made the list 3 times this year and James Tedesco, who has surprisingly been Flopper of the Week twice so far.
The Weekly Top 5
Rockers– the 'SuperCoach-relevant' players who killed it
Floppers – the 'SuperCoach-relevant' players who killed your week
Shockers – the left-field players who will no doubt be high on the list of trade-ins the next round and prime candidates for SC players chasing last week's points!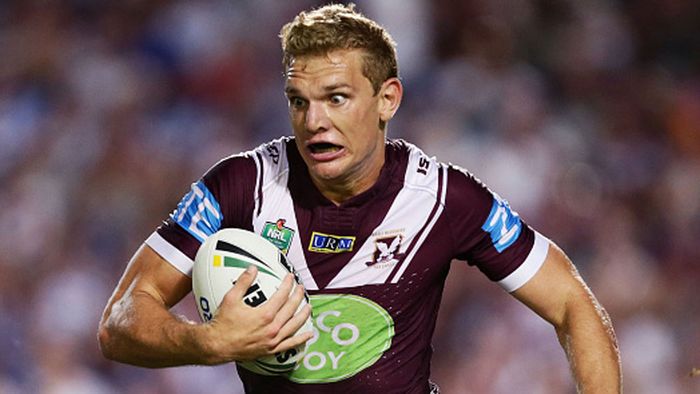 1. Tom Trbojevic – 208. This score was made all the more ridiculous considering Turbo looked troubled with a wrist issue not long after he strolled over for his second try. That he then played out the game without an early shower made sure he cleared this mark for the second time. Thinking back to the SuperCoach GoATs of the past – Parker, JT, Cam Smith, Anthony Laffranchi…is Turbo now eclipsing them all?
2. Nathan Cleary – 140. We really don't need to worry about matchups with this guy. Had the ball on a string with four forced dropouts, mostly in the first half, scored a try and set another two up to go with his 6 goals. Just standard procedure.
3. Jahrome Hughes – 123. Hughes must have been listening intently on the halftime speech as he came out of the blocks firing in the second half. Despite the Storm racking up 40 points, Hughes was struggling for points of his own. Didn't take long, with his first of two tries coming easily in the 1st minute of the second half and then sealing a great game with a solo try where he beat about 5 defenders in the one play. Excellent way to cap off a big night for Melbourne and yet somehow was the only player to score in the triple digits! Remarkable. If Brandon Smith could have stayed healthy he was definitely heading for a spot in this list…Proving a great backup for Cleary.
4. Cody Walker – 110. It was a little scrappy at times but Walker did the job as expected against the Broncos, linking lucratively with his outside man in Alex Johnston regularly and, more importantly, getting the try assists over his fullback Latrell who can pinch a point or two. A huge five linebreak assists, three offloads and three try assists more than offset his 3 errors, but if he held onto a couple of those it could have been even more in the attacking stat column. Thankfully (for SuperCoach) hasn't yet played himself back into the Origin frame.
5. Reuben Garrick – 156. All right, Garrick is well and truly out of the Shocker category now. Four tries here, all in the second half. Continuing on the form of a few of these other Rockers with a very quiet first half. Guess it just shows how easily the tide is turning in the NRL in 2021. He is now priced at a ridiculous $728k, has a breakeven of 10 and is well and truly the one that got away unless you want to break the bank to bring him in. Downgrading a Nicho Hynes to him could be a very common play in Super Trade week. 5 times above the 100 mark so far this season, and a low score of 40 in his last ten games. Quite the ride for a player who was fighting for his spot in Round 1.
1. Jayden Brailey – 32. Normally a 5RA of 47 from a guy who is just about everyone's first-choice hooker would be sparking a trading frenzy, but there are just not enough options around him to warrant the panic trade button being hit. Maybe. In a very scrappy game in horrible conditions, it was a huge surprise that Brailey recorded his worst tackle game of the season by far with just 31 and two misses. Not helped of course by a completion rate of just above 60% for his opponents, meaning the work needed in defence dropped. He really doesn't run the ball much most weeks, so the two runs to his name is hardly a surprise, but worryingly he is starting to rely too heavily on attacking stats. The last time he scored more than 60 he needed a late try to do it back in Magic Round. Since then, he's had one try assist to his name. Earlier in the year, those stats just provided a boost to a base game that was regularly at 50+. Needs to find a bit of spark in the back end of the year but could be struggling under the weight of the captaincy for a side that has been struggling for a while now. Thankfully with some cavalry back and hopefully with some drier weather he can reclaim that early season form.
2. Daniel Tupou – 23. Should have known better – Penrith have been ridiculously miserly this year but even moreso at home, and the Roosters had lost Sam Walker in the leadup to this game. Instead I pushed the trade to get a premium-priced guy in who had been reasonable despite the matchups so far this year. He was monstered all night and his usual high return from the back was diminished to 8 runs below 8m from 13 in total. Not ideal. It looked okay at the start with the Chooks putting on the first couple of tries but unfortunately this guy was nowhere near it. Needs a bounceback against the Storm in a couple weeks' time but another poor week could see him very nicely priced for a much easier run from R17-onwards.
3. Damien Cook – 47. The pattern. The pattern is concerning. Cook has scored three tons so far this year and followed them with very mediocre scores by his lofty standards. 102 (46), 106 (47), 105 (47). It sums up what has been a pretty disappointing return from a guy who we'd normally expect to be in a huge % of teams. You wonder how many of his current ownership of 19% have given up already, and how many may have given up because he's had such a poor year so far. Again just the three runs in this game. This is why it's not been too much of an issue carrying Brailey for so long.
4. Luke Thompson – 42. The sinbin curse fell on Thompson this week, penalised for a late shot and marched accordingly for his second-lowest total minutes of the year (47). Discounting that hit, which he thankfully hasn't been suspended for, another respectable 60+ was on the cards. Instead, Parra ran roughshod at the back end of the game and Thompson's return to the field basically just saw him craning his neck to watch conversions go over his head. A nice drop in price for prospective owners who can ignore this low score.
5. Bailey Simonsson – 39. We really need a SuperCoach Gold option to remove any scores made against the Broncos while playing fullback to give a truer reflection on players' SuperCoach abilities. That said, despite only notching a couple of busts and an offload and nothing else attacking-wise, Simo's hitup return from the back was still reasonable at 32 points from 19 runs. Which already pushes him way above the floor he had when he was parked out on the wing. Still worth a thought but over 3,000 SuperCoaches who bought him last week may think they've fallen for a good old trap.
1. Ben Hunt – 132. A wild score and a recall to the Origin side. The Bunt is Back!
2. Campbell Graham – 107. I had huge wraps on Campbell Graham leading into this season but only a quarter of his games have breached the 50 mark, despite the Rabbitohs being generally good throughout the year. His two tries here put him in the three-figure mark for the first time in 2021. He plays on the opposite side of the field to Alex Johnston, so will need to pick up the scraps regularly if he's going to really be an option. Again – maybe we just ignore these Broncos' scores.
3. Kieran Foran – 96. First a 60 and now this. Is it 2011 again?
4. Dale Finucane – 92. Hopefully doing enough to win a nod over the more-popular SuperCoach option and more-important Round 17 play in Angus Crichton in the Origin arena…
5. Corey Norman – 82. He now has a 5RA of 70. What a year.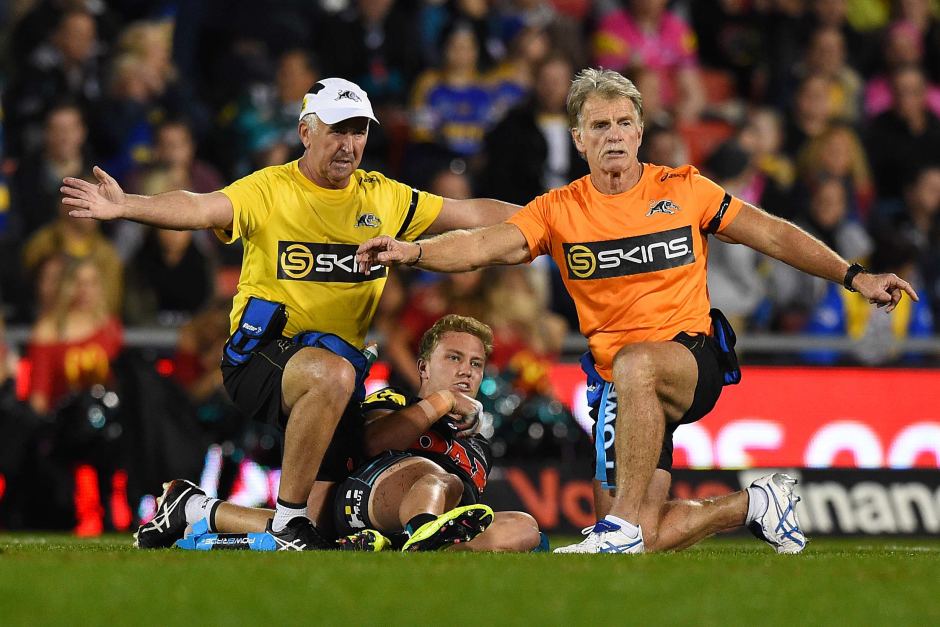 Injuries
Nathaniel Roache – 3-6 weeks
Adam Elliott – Cheekbone – 4-8 weeks
Reimis Smith – Ankle – TBA
Brandon Smith – Calf – 0-1 week
Shaun Blore – Ankle – 2-4 weeks
Tom Eisenhuth – Elbow – 6-8 weeks
Kurt Mann – Ankle – 0-1 week
Sebastian Kris – Eye – TBA
Tevita Tatola – Knee – 3-6 weeks
Jake Trbojevic – Hip – 1-3 weeks
Harry Grant – Hamstring – 2-4 weeks
HIA – Tui Katoa, Adam Elliott, Bayley Sironen, Jesse Arthars, Selwin Cobbo, Mark Nicholls, John Asiata (All Failed)
Suspensions
Tevita Pangai, Jr. – 3-4 weeks
Mikaele Ravalawa – 3-4 weeks
Nelson Asofa-Solomona – 2 weeks