JT's Weekend Roundup – R4
It's fair to say the majority of our early round 4 games didn't quite go to plan, with a sea of low scores in scrappy games meaning our chances of putting on a decent score were severely dented.
We needn't have worried, as the cavalry arrived on Sunday in the form of a pretty rampaging Storm outfit, complemented by a Parramatta bloodbath if you happened to have a few of the blue and golds in your side. If you were fortunate enough to not only own this week's Rocker of the Week, but captain him, as 18% of SuperCoaches did, you will be sitting pretty comfortably now that lockout has ended. If you didn't, the best we can say is that it's a long season and hopefully you turn it around next week.
Special thanks to Lakey who put this tweet out in true reverse-curse fashion early on Sunday morning:
Papy might have saved the day for a lot of coaches but before that, there was plenty to mull over and no shortage of tradeout targets this week. Guys like Bullemor and Amone have to be binned immediately, while there are still lingering concerns over the likes of David Fifita, Kotoni Staggs, the R3 must-have Peta Hiku and too many injuries/outs in the CTW to count. COVID reared its ugly head early on during the round, with Beau Fermor succumbing to the Pangolin's Wrath on gameday, forcing both a reshuffle at the Titans (Fifita was moved to the favoured left edge and…did nothing again) and panic stations for SuperCoaches who were lucky enough to see the late mail. Cheers Stilesy!
Overall, a score of 1300+ will have you shooting up the rankings while anywhere from 1150-1250 will have you sitting reasonably stable. As I mentioned, it's a long season and we've seen first-hand what a gamechanger picking the right captaincy is.
The Weekly Top 5
Rockers– the 'SuperCoach-relevant' players who killed it
Floppers – the 'SuperCoach-relevant' players who killed your week
Shockers – the left-field players who will no doubt be high on the list of trade-ins the next round and prime candidates for SC players chasing last week's points!
Trade Fail of the Week – always good value!
Manic Minutes – a quick check of any minutes of interest across the round.
It might be low-hanging fruit, but anytime someone puts on a score like Ryan Papenhuyzen's, you gravitate towards the 'Trade Out' list to see who players had unfortunately moved him on for. This week there weren't any absolute headscratchers, but seeing Blayke Brailey brought in for a 55 by three SuperCoaches will probably sting for a while. Hopefully one of the other tradeouts wasn't Harry Grant…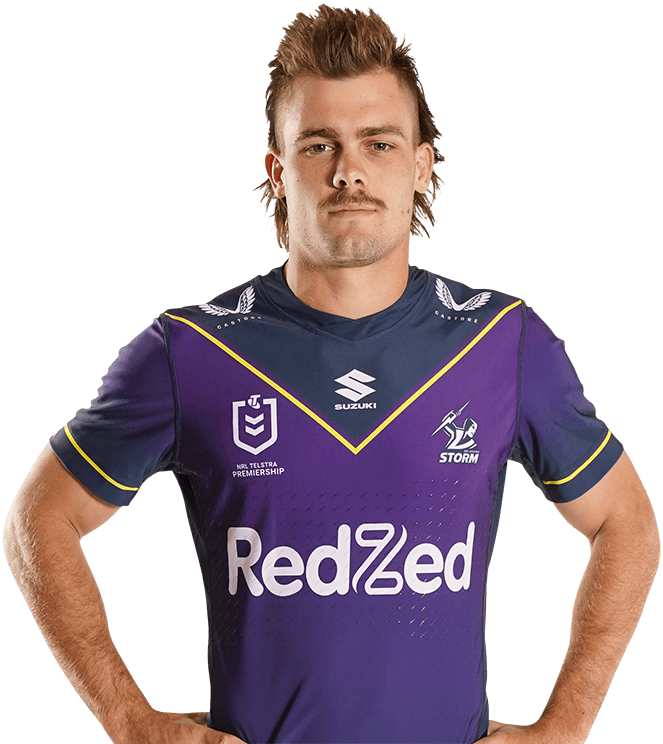 1. Ryan Papenhuyzen – 193. We all know why he's here.
2. Mitchell Moses – 144. Moses has a reputation for being a bit of a flat track bully at times, and he and the Eels certainly capitalised on some very odd changes from their opponents the Dragons leading into this game. They started with all the running and Moses played off the back of it, setting up a handy try for himself with a kick through and then dotting down for another one off a miracle flick pass from the CARTY PARTY at the death. Beyond that he didn't miss a goal, set up another two tries and ticked every box. The track remains pretty soft going forward with games against the Titans, Tigers, Knights and Cows to follow. With a negative breakeven now, he'll garner the usual interest. Whether these bigger scores are what we can expect, or a return to the 40s and 50s that have littered his career remains to be seen.
3. Dylan Brown – 131. Brown was electric out there this week and singlehandedly saved Lakey's blushes after he captained the wrong Storm player on Sunday…6 busts, three offloads, a try, an assist, all from 12 runs. His running game is where he profits the most and he looked dangerous every time had the ball out on the left edge during the game. This is now two tons in a row for Brown after notching one against the Storm of all teams last week, which means, like Moses, he'll definitely catch the eye of a few looking to rage trade a guy like Munster (though I'd advise against that…).
4. Taylan May – 97. May rewarded owners who jumped on him early with another big score, leaving him with a -123 breakeven and meaning he should be in everyone's team before his game against the Dogs this week. He's fit in seamlessly on To'o's edge, which has always been profitable for SuperCoach, but the biggest question is just how would you turf him once To'o does return. A couple of tries here showed how good it can get, but would you move on a guy like Staines for him?
5. Joseph Manu – 118. In his last two games, Manu has notched three tries and three assists as he delivers from the centre position, somewhere we're not used to seeing too many consistently-high games from him during his career. While his workrate is on the low side (averaging just 8 runs the last three weeks), it's a bit of quality over quantity for him. At $565k it's a definite luxury trade but in a side with plenty of class, he should be scoring pretty well most weeks.
1. Cam Munster – 33. Absolutely nothing went out in his direction on Sunday afternoon, forced to sit idly by and watch the ball sing down the Smith/Coates edge with Papenhuyzen parking himself there and profiting accordingly. Munster was well-manned up until the last 5 minutes or so where he got an offload away and broke a tackle or two, but before that was basically unsighted. A tough watch for those tossing a coin between the likes of him, Grant and and Papy for the captaincy armband. We've seen this type of game from Munster before though, where the Storm run riot but he doesn't, so best to treat this as the anomaly it probably is and move on. As others have said he's almost a reverse-flat track bully.
2. Talatau Amone – -1. Don't know what Hook's doing but from what I understand about the SuperCoach rules, Amone's negative points won't have counted as an auto-emergency filler, so at least there's that. 15 minutes from the bench for a missed tackle. That's remarkable.
3. Kalyn Ponga – 9. Ponga is carrying a knee injury and is facing the wrath of the Knights' media and fanbase after having met with potential suitors in the Dolphins during the week. It's not a good look for a guy that has seen his team lift considerably well without him to start the season, and will need to spark something to restore the faith. For SuperCoach, he's so far down the pecking order at the moment. If he bottoms out at, say, $400k, would we even bother?
4. Nicho Hynes – 44. Not a dreadful score by any stretch but there were 20% of SuperCoaches who captained him this week, and a huge 17,000 new owners. They'll have felt hard done by with this score, with plenty of errors and missed goals bumping him down and relatively limited involvement in the good things the Sharks did. He saved the score somewhat with a late linebreak assist but SuperCoaches will be hoping the goalkicking radar gets a boost as he's missed 7 of them in the last three rounds. I can imagine a Fifita VC, Hynes C combination may have been relatively popular this week. So that will sting.
5. Nathan Cleary – 36. We expected it might take some time for Cleary, now trailing Turbo by just $20k, to find his groove again given his shoulder concerns are expected to linger. This was not the worst outing, particularly when you consider this score will only affect one price change, but given he needed to average 100+ to hold his value, it should mean a nice drop assuming he doesn't go to town against the Dogs or Broncos…so I guess he'll cost a million soon enough. 7 missed tackles here and just 9 successful shows he's still got to come a long way, given he complemented his incredible attacking game so often with returns of 20-30 tackle points. Six runs was handy at least to show he's not afraid to take the line on.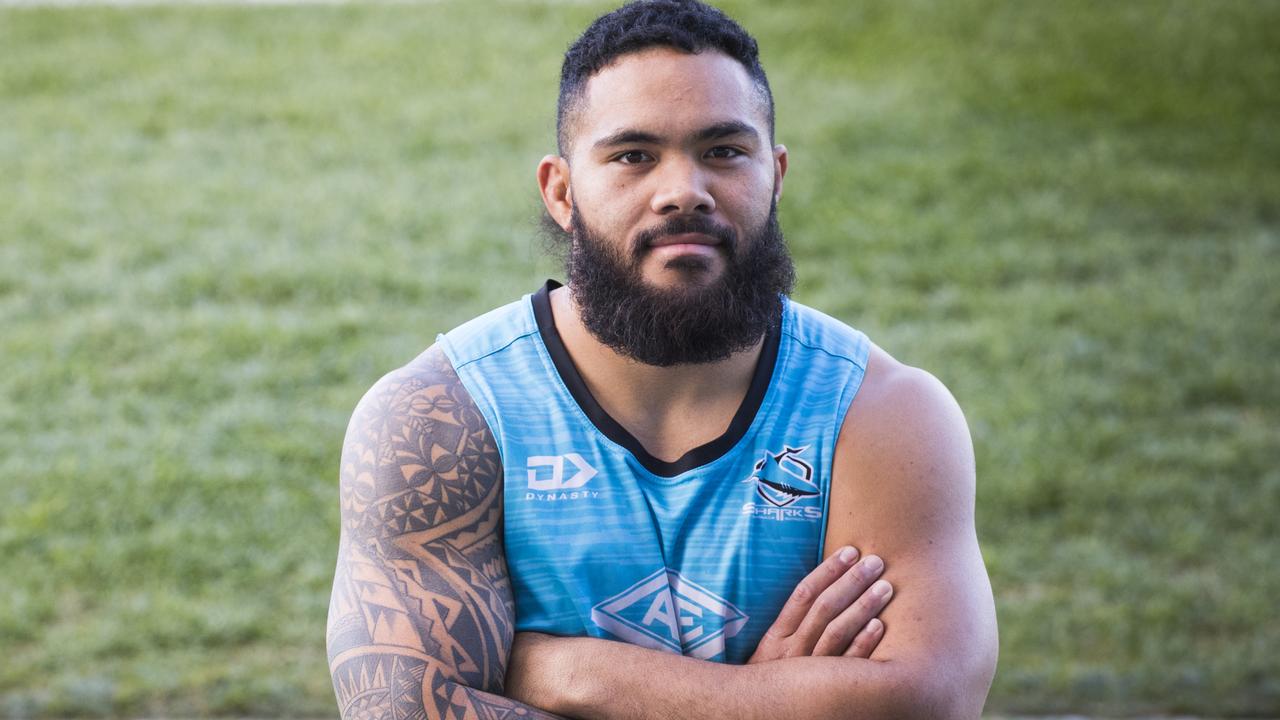 1. Siosifa Talakai – 108. Somehow came up against someone that had Talakai in their side in H2H this week. How good was he – 15 busts!
2. Waqa Blake – 97. I'd genuinely forgotten about Blake as a SuperCoach option. This is his best score since R13 last season.
3. Jesse Arthars – 87. Arthars notched a couple of tries against his former club in a good day out for the Warriors. Tough to get a read on anyone in that backline thugh.
4. Aiden Tolman – 73. How's the big Tol-POD dotting down for the first try in his milestone game.
5. Lachlan Ilias – 55. Ilias was very close to being rage traded by a lot of SuperCoaches this week despite not really having anyone, outside Schneider, in that price range worth going to. Good to see for the young guy that he found a bit of luck on the field. Not so lucky when he had a try taken off him for obstruction, but this will still mean a nice price rise regardless.
SuperCoaches will be fuming that the likes of Eli Katoa (19) and Talatau Amone (14) were shunted to the bench for limited minutes/involvement. That kind of move makes these guys automatic tradeouts if it's more than a one week thing. Katoa's was particularly annoying as it meant Josh Curran (80) spent time on an edge where he's less effective for SuperCoach.
Kelma Tuilagi (41) didn't get a chance to continue on a decent start to his game on Thursday night in what otherwise was a bludger, succumbing to a shoulder concern.
Tyson Frizell's (54) injury meant the Knights had to push through given he would normally play 80, which meant a good return for hooker Chris Randall (80). Momoisea (28) and Leo Thompson (32) didn't get much of an uptick though.
In good returns, guys like Dave Fifita (80), Cam Murray (77), Payne Haas (72), Harry Grant (80), TPJ (69) and Ryan Matterson (80) had decent stints out there, with some concern always lingering about whether or not they'll get an extended rest at times.
Isaiah Papali'i (66) got subbed off for the Carty Party late in the game but that should just be because the game was in hand, expect him back to his normal 80-minute stints soon enough.
The trend continued at the Roosters with Nat Butcher (80) continuing to get the full-time role over the benched Angus Crichton (35) who is forced to play through the middle nowadays. In the same game, Taumalolo (59) played a decent stretch but was again relatively ineffective.
And finally, the Kings (Josh and Max) both pushed through 49 minutes, reaffirming their status as some of the best cheapies we've got (or had) going around to start this season.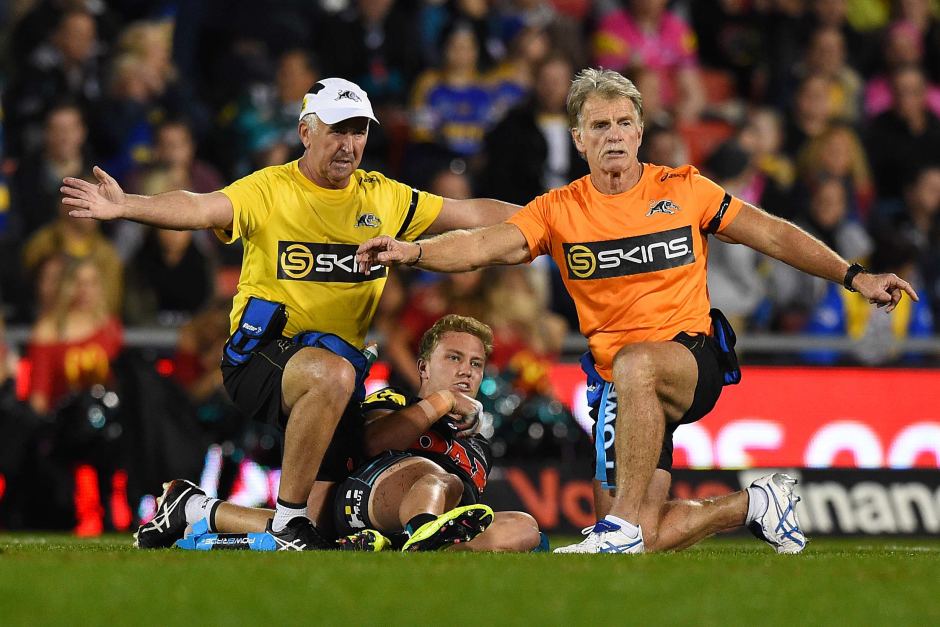 Injuries
Pat Carrigan – MCL – 4-6 weeks
Albert Kelly – Foot/Shoving Paine Haas – long-term
Shaun Lane – Hamstring – 0-1 week
Hamiso Tabuai-Fidow – 2-4 weeks
Dylan Walker – Knee – TBA
Tyson Frizell – Hamstring – TBA
Mark Nicholls – Ankle – TBA
Kelma Tuilagi – Shoulder – 0-1 week
Tom Trbojevic – Knee – 0-3 weeks
Beau Fermor / Brad Parker – COVID
HIA – Viliame Kikau, Jaxson Paulo (did not return)
Suspensions
Tom Flegler – 2-3 weeks
Jazz Tevaga – 1-2 weeks