JT's Weekend Roundup – Round 22
The SuperCoach season has officially reached a crisis point, with injuries and suspensions wreaking havoc across the league. If teams weren't already struggling to field a full 17, it could now be almost Mission: Impossible to close the year out!
In the space of a week, second row stocks have been bled dry, halfback gun Jahrome Hughes looks like being out at least a week with concussion and Tommy Turbo is now out for at least a couple of games as well. Disaster.
Never. Waste. Trades. Again.
On the brighter side (for some), the monster scores returned for the first time in a while, courtesy of Manly's one-two punch of Garrick and Turbo and a hapless Parramatta side that collapsed as quickly as their premiership hopes have in the last month. The Rabbitohs kept on their merry way as well, Adam Doueihi continued a very strong run of form in a Tigers side still clinging onto hope of their own, Josh Curran did the same for the Warriors, and plenty of other highly-owned players racked up attacking stats across the board. Massive moving week.
Now, if you've managed to come through Round 22 relatively unscathed, with trades up your sleeves, this is a huge chance to soar up the ladder. Yet again, the answer to the question 'should I save trades for the run home or splash them out over the bye rounds?', the former has won out. Yet again. I'll learn one day!
The Weekly Top 5
Rockers– the 'SuperCoach-relevant' players who killed it
Floppers – the 'SuperCoach-relevant' players who killed your week
Shockers – the left-field players who will no doubt be high on the list of trade-ins the next round and prime candidates for SC players chasing last week's points!
Trade Fail of the Week – always good value!
The TFOTW goes to anyone, like me, who has left themselves with no trades for this treacherous run home!
Also, three people traded in Dylan Napa. So also them.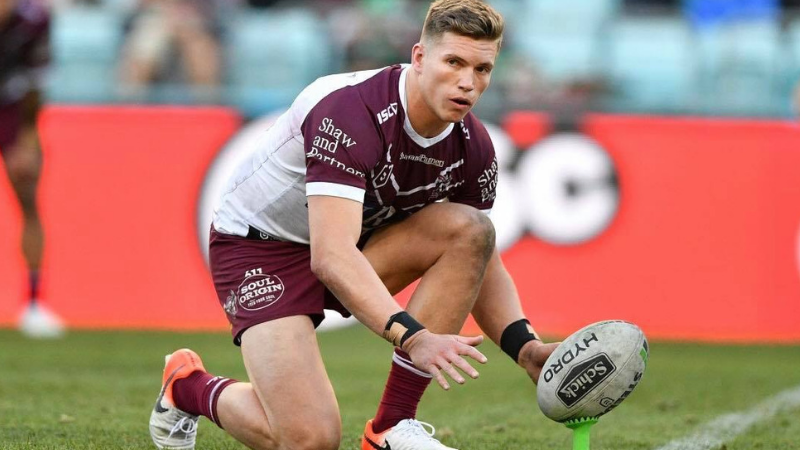 1. Reuben Garrick (199) / Tom Trbojevic (179). Might as well throw them both in together. Turbo has created his fair share of points for his CTW partners throughout the season, but Garrick has definitely not just been standing out on the edge catching passes and putting them across a white line. Potting goals from everywhere, busting tackles, and breaking the line 6 (!) times on his way to a well-earned hattrick. Turbo got on the scoresheet just once but managed to set up four tries of his own and another 6 (!) linebreak assists. No real need to bang on any more about this pairing and what they did on the weekend. The bigger question is what happens now? Turbo gone for at least two weeks by all reports and Garrick to shift into the fullback role during that time. With games against the Raiders, Bulldogs and Cowboys to come, this shouldn't really be a death knell for Manly or their new fullback.
2. Latrell Mitchell – 115.When one superstar fullback goes down, another very in-form candidate steps up to stamp his claim on the spot. Three tons in four games for Latrell and this game he was again unstoppable. 12 busts, three linebreaks, a try and an assist. At just 10% ownership and showing a lot more consistency and big-scoring potential than the likes of Teddy and Ponga who have been more highly-favoured given their runs home.
3. Cody Walker – 121. What a year it's been for Walker. Missing out on Origin selection would have stung, but it's meant he's played all bar one game throughout the regular season and scored below 50 just once. Over 80% of his games have been above 60 points, and when you consider that 2020 was his previous best year in the game, and that stat was still 56%, it shows how good this season has been. There have been a lot of daytime games in his recent run, played in Queensland sunshine, rather than the damp, cold evenings on Thursday and Friday nights in the cavern that is ANZ Stadium as he's used to. The only thing that can stop him from putting out more of these efforts is a rest leading into the finals. And given that run of gametime he's had this year…it's likely.
4. Josh Curran – 139. Curran hasn't even played 20 games of NRL yet, and already looks an absolute superstar. To think he started the year at $203k and only got a run in R5…look at him now. Pumping out three 80 minute games in a row, two tons in a row, 36 tackles (no misses) and 21 hitup points for his third 55+ base point game in a row, three linebreaks, a ridiculous offload for a linebreak assist/try assist, and he didn't even fall into a hand sanitiser machine on his way up the tunnel this week. Everything's coming up Curran. His ownership has slipped from 45k to just 13k at the moment. But a very, very happy 13k.
5. Nathan Cleary – 82. Probably a few other names that could go on this list but the fact Cleary has come back looking like he's missed no time at all, and pumped this score out, and not even get suspended/penalised for a blatant shoulder charge, is a great sign for anyone who still has the ability to bring him in for the run home. Particularly now with the likes of SJ and Hughes unavailable at HFB (I'm carrying both of them!). The goals and try assist are standard fare, but what's of maybe worth more to owners/prospective owners, is that he made 21 tackles and no misses. The big concern was that his shoulder, which will need surgery, would cause him to regress, particularly in that defensive department. Not to be. Scary run home ahead.
1. Parramatta Eels. Not one player scored above 50 SuperCoach points. Ryan Matterson (42) almost got there before taking off Brad Parker's head, getting sent off now and seeing him sitting out the remainder of the regular season. In fact, Matto was having a pretty damn good game if you discount his 25 negative points. Isaiah Papali'i's (46) move into the front row rotation, thankfully for just this week, completely blunted him, with just a bunch of base stats and a single tackle bust to his name. Gutho (24) continues his sad decline at the worst timing possible for both SuperCoach and his own pie-in-the-sky dreams of a million dollar contract. One big shoutout though – my dual AE nuff Makahesi Makatoa (41) made his debut and got nearly 40 minutes of footy out. I have everything crossed that he stays in this side now, with my numbers at 2RF completely obliterated!
2. Corey Harawira-Naera – 13. Two sendoffs in the space of one weekend. CHN's was brutal, and has seen him rubbed out for the rest of the regular season, and will possibly see Jahrome Hughes sidelined for the foreseeable future as well. His role in our sides was reduced to last-resort backup player given his very minimal minutes and involvement coming off the bench, but he had gone some way to putting a decent score together on the night. With Elliott Whitehead filling in for the concussed Jarrod Croker at centre on the night, it allowed CHN to come into his preferred second row position and bank a few handy points. They were soon wiped clean. Awful stuff all around.
3. David Fifita – 31. Can the bench experiment just end? The game was already behind them at 12-0 when Fifita finally came onto the park, and the Rabbitohs were in no mood to let Fifita trample over them like some other teams he's faced recently. Might have gotten away with it against the likes of the Dogs and Cowboys, but wasn't going to cut it here. Lost the ball when it looked like he was going to tally up a linebreak, and finished with just 10 runs all game, only three of which were over 8m.
4. Daniel Tupou – 28. His only real involvement in the game came late in the first half when he crossed the line, only for it to be ruled he'd gone into touch. There went his only chance of an attacking stat in this game. The base is nice, but the Chooks need to fine this man more often in attack. There were times when all it would take was a chip out to the wing and it was a guaranteed pie. Where has that gone?
5. Kalyn Ponga – 36. A surprisingly-low return for the Knights' custodian whose involvement in the crunch time of the game seemed to be standing around clapping when his side was awarded penalties. With another 5 missed tackles (0 successful) to his name, it now takes his net tackles made/missed tackles points to 4 for the season. Luckily they're not overly crucial to scoring points in SuperCoach at fullback, but still. 13 runs and 7 busts is what you're after. Just needs some attacking stats and with a run of Bulldogs, Titans and Broncos to come, should be plenty more flat tracks to trod on in the run to the finals.
1. Bailey Simonsson – 106. Simo Star! Three tries in his return out on the wing, against the Storm of all teams.
2. Aaron Schoupp – 90. Another week, another Dog in this list. Beats his previous best by 30 points in a good game for the young winger.
3. Isaac Liu – 86. In a game between the Broncos and Roosters, you could have had 10 picks at who the 2nd highest scorer would be, before maybe landing on Isaac Liu. But here we are.
4. Jazz Tevaga – 92. It's been a pretty quiet season for Tevaga, despite playing every regular season game bar one. This is comfortably his highest return for the year.
5. Jason Saab – 90. I mean, you shouldn't be surprised that a winger scored this many points when his team won the game by 46 points. But, any owners would be lying if they said they were confident putting him into their sides for this one…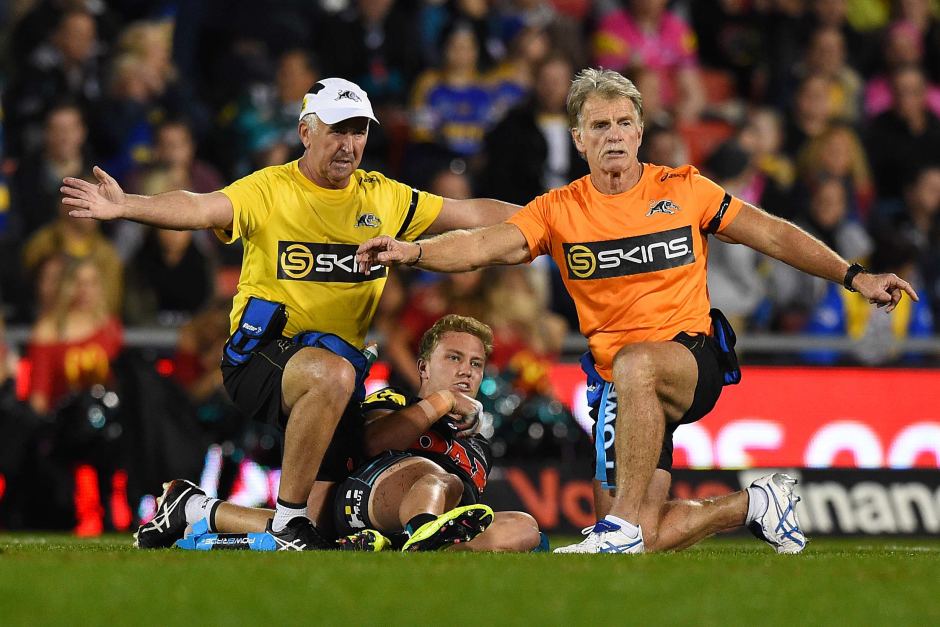 Injuries
Tom Trbojevic – Cheekbone – 2-4 weeks
Daniel Saifiti – Knee – 2-4 weeks
Tom Starling – Jaw – Season
Andrew McCullough – Knee – TBA
Dane Gagai – Hamstring – 1-2 weeks
Blake Lawrie – Hand – Season
Jake Averillo – Hand – TBA
Lachlan Fitzgibbon – Ribs – Season
Andrew Fifita – Larynx – TBA
HIAs: Jahrome Hughes, Dale Finucane, Jarrod Croker, Billy Burns, Dale Copley, Danny Levi, Brad Parker, Nick Meaney, Ronaldo Mulitalo
Suspensions
Ryan Matterson – 3-5 weeks
Corey Harawira-Naera – 3-4 weeks
Victor Radley – 3-4 weeks
Tyson Gamble – 2-3 weeks
Jacob Liddle – 1 week
Thomas Mikaele – 1 week
Griffin Neame – 1 week