Deanie's Captains' Calls – Round 7
It was a fantastic round of footy last weekend. It was the Nathan Cleary show on Good Friday. Cleary dropped 151 points for owners. A nice way to start proceedings in round six. He is a clear and obvious captain choice for owners this weekend.
The fans were treated to the best game of footy so far this season on Saturday night. The Storm and Sharks game lived up to the pre-game hype. The Sharks can match it with the best teams. Fitzy and his troops would take a lot out of the game and lastly the Tigers beat the Eels. I give up footy tipping after that upset. Let's get stuck into the round seven captain choices for owners this weekend.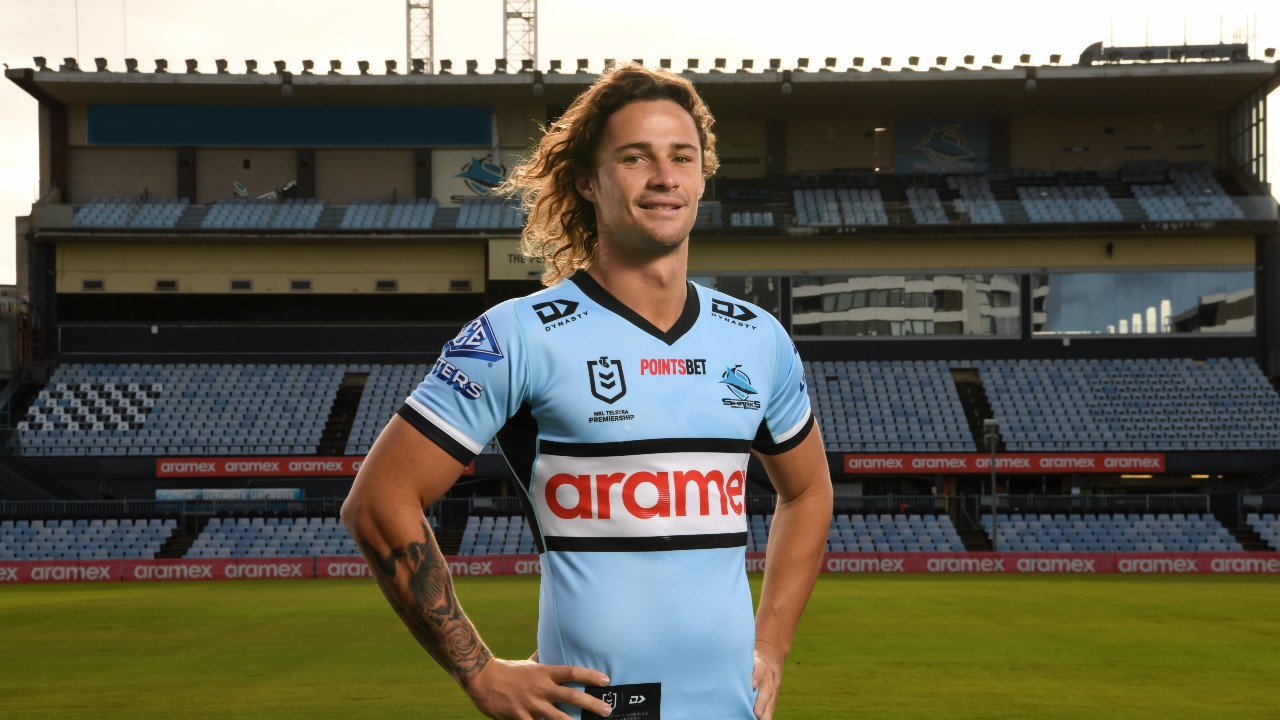 Nicho Hynes
Nicho Hynes is playing Manly in the first game to kick off Round 7. I'm backing him to bounce back here. In the past month he has gone 124, 44, 117 and 35. Surely, he goes 100 plus. Hynes has only played the Sea Eagles twice and has put up scores of 41 and 43 respectively. Note, these were in Season 2021 and 2020. Interesting facts indeed but he's a better player now and will lead his team around at PointsBet stadium tonight. Owners could look at the vice captaincy loop as Hynes plays the first game of the round and owners can assess other players through the weekend especially when the Storm play in the last game of Round 7.
Nathan Cleary
Nat is back in a big way. Put down 151 points last weekend. Cleary's first half was relatively quiet but in the second half just went kaboom. Non-owners will most likely tear their team apart to get him in this round. Cleary is up against Canberra in Sunday's late game at BlueBet Stadium. Cleary has played the Raiders on eight occasions, averaging 74PPG. His highest score against the Raiders has been 91 and his lowest has been a 36. Just looking at stats, it looks a little risky on paper, but Cleary just dropped the second highest score this season and 2020 NRL SC winner Joe Naddaf was on the money last week when he said Cleary was ready for a huge one. Let's hope Joe purchased Cleary last weekend! For owners, Cleary is your captain choice this week.
David Fifita
All aboard the D Train. The big fella has gone bang in the last two weeks and dropped his season best score of 120 points against Manly last Saturday. Had one line break, one try assist, one linebreak assist, one try, four tackle breaks and five offloads. Since round three has gone 40 plus in base, that's massive for him. The Cowboys defensively are a much better unit than last season, however they will need to be on D Train watch and keep try to limit his attacking power. Good luck Val or Hiku. Averages 75PPG against the Cows, so with the form Fifita is in right now, he's a definite captain option for owners this round.
Ryan Papenhuyzen
Papy was the avoid in last week's article. Papy comes with some trepidation this week as he rolled his ankle against the Sharks but plays in the last game on Anzac Day against the Warriors. Let's face it, the Warriors aren't great, but they did play well against the Roosters, however the Storm are the acid test on where your team is at, and I cannot see them doing much damage against the Storm. He averages 86PPG against the Warriors and only played the Warriors twice previously. As stated earlier in the article, owners could use the VC loop and see what unfolds during the round and then make a decision on this game. The Storm are the benchmark team in the comp right now. Last week's game against Cronulla was the best game of footy so far in 2022 and the Storm troopers will keep rolling on and go 6 – 1 and Pap has an evening out on Anzac Day. Just keep an eye out for Wacko's Whispers, and new mailman Lakey, over the weekend to see if Papy is a late withdrawal or does play as it may throw owners into a bit of spin. If he doesn't play I would throw the "C" on Harry Grant.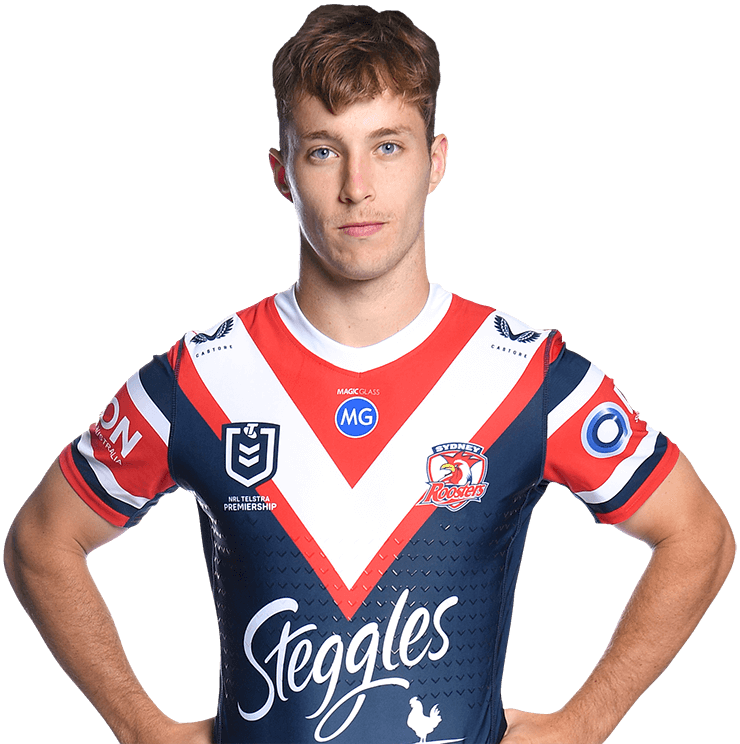 Sam Walker
The Roosters look clunky in attack, the team isn't performing, the team is just not clicking and a lot of owners this week are selling Teddy. Owners are dropping bulk coin, however Sam Walker played his best game last weekend against the Warriors and on Anzac Day he will deliver a BIG performance for owners and for his coach Robbo. Walker has posted in the last two weeks scores of 87 and 81. I can see a 100-point game here. Walker has only played the Dragons twice before, this was last season where he posted scores of 125 and 76. Averaging 100PPG against the Dragons, it's a high-risk, super pod captaincy choice but it could pay off for the 6% of owners this weekend. Are you willing to take the risk…?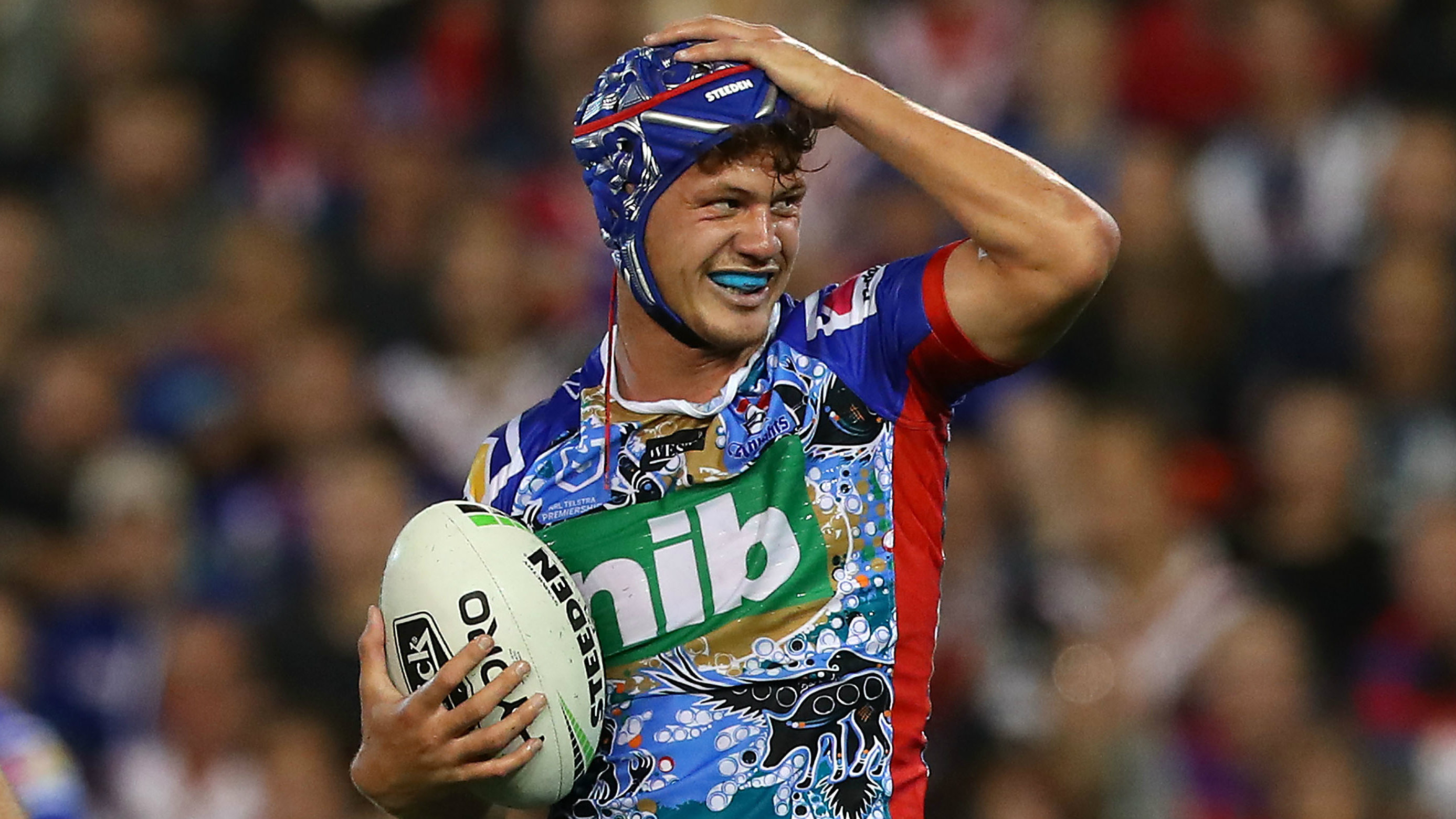 Kalyn Ponga
Finally, the contact saga has ended and Ponga yesterday signed a 5-year contract extension. Congrats to him and his father Andre, though Andre needs to show a little respect and gratitude to Wayne. Maybe with his management fee, he should invest in a communication course! It was nice to see Ponga put a big score down last weekend, however this will not be replicated on Sunday afternoon at McDonald Jones Stadium. Parramatta will be filthy after losing against the Tigers and will bounce back hard here and dominate the Knights. Unsure why 756 of teams have traded him in this round. Very odd trade indeed. Ponga's game last week was an anomaly, he isn't Supercoach relevant these days and he will be posting a score around his current average of 54.
Deanie's Bold Selections For Round 7
No luck with our same game multi last week, Taylan May needed to score 2 tries. He did but the try was taken off him in the 79th minute and awarded to Tago. Them's the breaks. This week we will do a four leg anytime try scorer multibet. We will go Ronaldo Mulitalo, Alex Johnston, Angus Crichton and Cameron Munster to score a try. Some roughies in the multi but both are worthy of inclusion. A shout out to JT who will be in my hometown of Townsville for the Cowboys game this Saturday night. Enjoy your first game at Qld Country Bank Stadium and enjoy the good old Mad Cow! Some great games of footy for Anzac Day. Enjoy all the games this weekend and Lest We Forget.