Deanie's Captains Calls – Round 3
Round 2 is done and dusted. What a crazy game Thursday night was. The last 10mins of the Storm v Souths was absolutely nuts! Teddy and Roosters were a different side last Friday night and showed what we do expect from them. The Cowboys surprised with a win at home against the Raiders, Knights ripped through the Tigers and the Bronco's ground out a win against the Bulldogs. This week, there are some great match ups. We have Teddy v Mitchell, Hunt v Hynes, Crichton v Best, Staggs v Holmes and Turbo giving the whole Bulldogs team nightmares.  Here are my Captain calls for Round 3 of NRL Supercoach. Let's go.
Tom Trbojevic (FLB) – $1.256m
All eyes are on the last game of round 3. The Sea Eagles play at Brookie for time in season 2022. The Manly faithful will be up and about as the new Northern Grandstand will be unveiled this Sunday afternoon. I see the stars aligning here where Turbo becomes a centurion for the first time this season. Yes, the first two rounds he has been below his best, however his Manly team especially the forwards have not helped him. Dessie will have the team amped up for this game. The owners who have purchased Turbo, we have him for a reason, just pick and stick! I understand the reasons for why 4.4% of owners have traded out Turbo this week. Let's hope Turbo tears it up against a Bulldog's side who will finish bottom four at best. Let's go Turbo!
Nicholas Hynes (HFB / FLB) – $686k
It's fair to say Hynes has surprised me so far. What a talented player Nicho Hynes is. He is the most traded in-player into SuperCoach teams this week at 8.9%. He has posted solid scores so far of 72 and 101 points in round 1 and round 2. Up against the Dragons tonight, Hynes could well in truly go high 90's, low 100s this week. St George are not strong competition, though St George did play well against the Panthers. Fitzgibbon has purchased well in the off season and the Sharkie's are looking good with the style of footy Craig wants them to play. The people in shire should be happy with what they have seen so far from their team.
James Tedesco (FLB) – $760k
Teddy and the Roosters got back to what they do best in Round 2 scoring points. Completely had it all over Manly. Teddy posted an encouraging 84 points last week.  Against Souths he only averages 68 PPG, however Teddy was more involved in the win over Manly and signs are looking positive for him to as good if not even better this week. It's all there to see that Souths are not travelling great, Cody is out of sorts, they look clunky in attack and first year coach Jason Demetriou is under the pump. Roosters for the win and post a solid win at Accor Stadium.
Kotoni Staggs (CTW) – $433k
The QLD Derby on a Sunday afternoon at Suncorp. Cannot wait for this game.  Historically these games have been close but think there might be some points scored here. It's fair to say Staggs has been very ordinary at best, so far posting scores of 23 and 32. There were signs in the game against the Bulldogs that he's ready to go bang. His average against the Cow's is not flash at 38 PPG, but he just has the x-factor to rip a game apart. Hasn't scored a scored yet this season, that changes this weekend and bags a double. He's a big watch this weekend Supercoaches.
Reece Walsh (FLB) – $557k
Walshy scored 76 points against the Titans in his first game for the Warriors on the weekend. He was first up after a long spell and look liked he needed the run.  With match fitness under his belt, Reece will be leading the way and pumping out a big score against an insipid Tigers outfit on Friday night. Gees, the Tigers were embarrassing. I feel for Madge and no money would entice me to coach a bunch of players who don't turn up for a game which seems to happen quite frequently. Walsh has only played against the Tigers twice before where in Round 11 last year, he laid down 129 points his highest score in season 2021. Interesting fact never played at Campbelltown. I think he'll enjoy the suburban green pastures of Campbelltown and go large in the second game of round 3.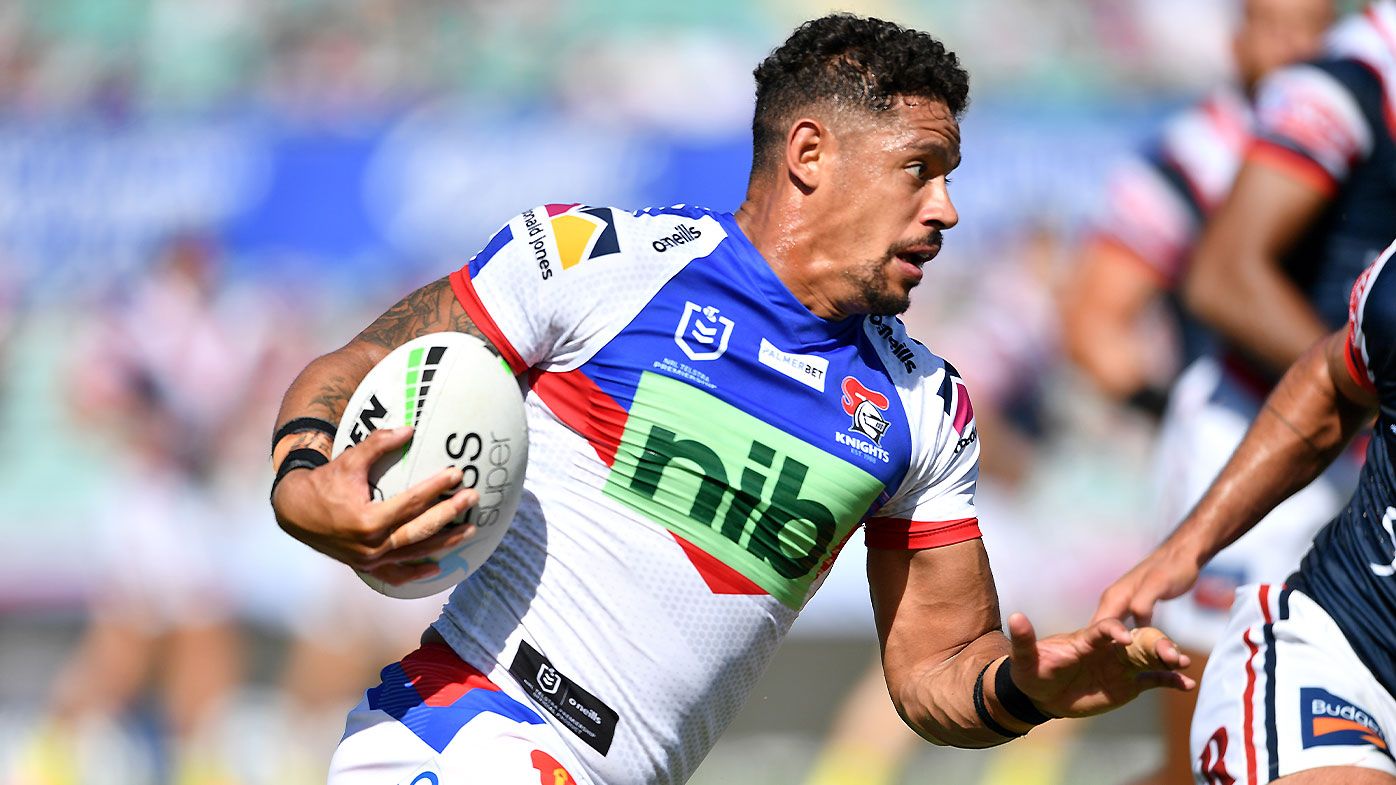 Dane Gagai (CTW) – $600k
Gees Souths must be going why did we let Gagai go. He's been super impressive and surprising all Supercoaches with the points he has posted in his first two games. Averaging 94 so far and has scored 106 and 82 points respectively in his first two games. Currently Gags, is the highest scoring player in NRL SuperCoach 2022. Who would have thought this! Dane receives a reality check this Saturday afternoon in Bathurst. Gagai comes back to the pack and goes for under 40 points against the best team in the NRL the Penrith Panthers. He is a big stay clear this week for me but kudos to the 1.6% of teams that picked Gagai from the start. I personally did not even consider him nor looked at him but an amazing call by the SC coaches. Well done though!
David Fifita (2RF) – $745k
Last week's article I had the D Train as a captain choice. his week Fifita is an avoid for me. His game against the Warriors was very disappointing and I just do not know what is going on with him after two games. Everyone knows how destructive of a player he his. Fifita is not seeing much ball at all, however leaving at the 65th minute mark "cause of cramps" is total BS in my opinion. Fifita hardly ran in the 65mins he was on the field and for Holbrook to say in the press conference how good Dave played and giving him a wrap is dumbfounding commentary from the coach. Maybe Holbrook got confused with Greg Marzhew. Similar body shapes, right? I would not be confident of putting the "C" on Fifita this week even though they play a Canberra side which looked out of sorts playing in Townsville last Saturday night.
Deanie's Bold Selections
My selections last week were not good, Fifita and Wighton bagging doubles and Ponga was a DNS, lols. Though my Ravalawa shout out of not getting a try and getting 28 points was nearly bang on. He ended up scoring 33 points. This week's bold selections are Turbo to go for 115 points plus against the Doggies and scores two tries, Kotoni goes for 80 points plus and bags a double and Gagai goes for 40 points and doesn't bag a try. Good luck to everyone this weekend and speak to you all next week.