Deanie's Captains Calls – Round 25
Season 2022 of NRL SuperCoach is coming its end and the NRL Finals are just around the corner. For me personally, it's been a rollercoaster where the struggle has been real, however I am still trying and playing right up till the end. For all overall players it's the last round for all. A shout out to Vacant Block who has a lead of 216 over House Husband. Good luck to the both of you this weekend. Nervous times. I wonder if they have any trades left?
This weekend's round of footy, I will do things a little different than I've done for the past twenty-four articles and just give suggestions on who to name. At this stage of the season, we all know the stats around the players, etc. Let's get into it for the final captains article of the season.
Eels V Storm – Thursday night
Vice-Captain choices in tonight's game are the usual suspects Munster, Grant, Papali'i.
Bulldogs v Manly – Friday 6pm
The first game on Friday night is the Dogs v the Sea Eagles. The top two SuperCoach sides have Olakau'atu. Only two teams in the Top 10 own a Bulldogs player in Max King. Whether they have to play him I don't know, and a couple of the Top 10 coaches own Garrick and he isn't playing tomorrow night. Both footy teams are struggling, however the Bulldogs win and Addo-Carr is a POD VC choice this week. This scoreline could be anything.
Roosters v Rabbits – Friday 8pm
The first game at the new Allianz Stadium and this game will be a cracker. I believe they will be playing for the Ron Coote Cup. I've met Ron a few times in my past life in the Ville, he's a great human. The choices in this game are Teddy, Latrell, Manu and Walker. It will be a cracking game and cannot wait for this one.
Warriors V Titans – Saturday 3pm
Over the past three rounds the Titans have played ok. Have scored plenty of points where they put on 44 against the Sea Eagles, 26 against the Dragons and last week scored 36 points against the Knights. Could be a lot of points scored in this game as both teams defensively are not good. A POD captain choice in this game would be AJ Brimson. Has scored very well in his last three games for the Titans.
Dragons v Broncos – Saturday 530pm
This game does not excite me at all but for the top two teams, will have a big bearing on the outcome as will the next game on Super Saturday. Vacant Block has no players playing in this game and House Husband has two Broncos players with only one playing and Zac Lomax playing. Lomax will want a big game for House Husbands so let's shout out Lomax as POD Captain choice this week.
Cowboys v Panthers – Saturday 730pm
The Panthers are resting the whole first grade squad in this game. What a luxury for them and they are the team to beat for the Premiership. If the Cowboys win comprehensive here Vacant Block takes out NRL SuperCoach 2022 as House Husbands has no Cowboys players. He has Cotter, Taumalolo and Drinkie. All these three players can have very solid games on Saturday night, and I will make Drinkie a Captain choice this in game and Cotter is starting, so expect a much better score than he got against Souths last week.
Knights V Sharks – Sunday 2pm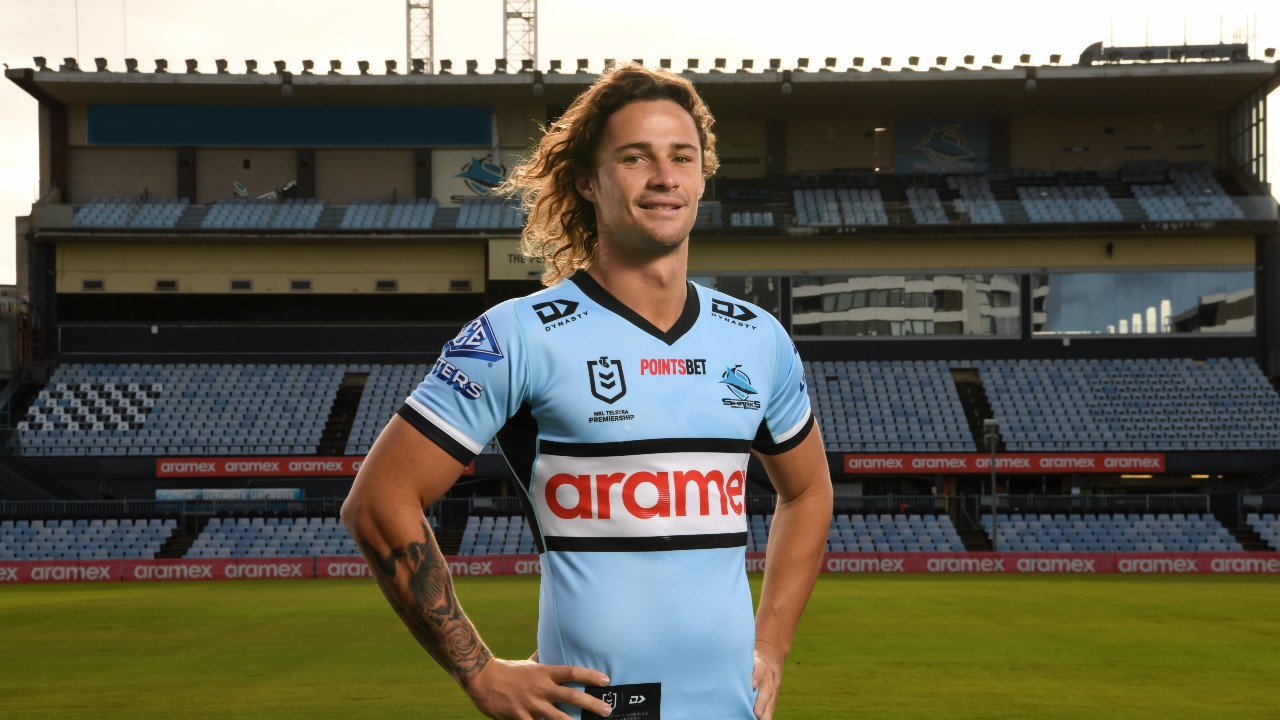 Only one captain choice for this game and quite possibly for the weekend which is Nico Hynes. Vacant Block is stacked with Sharkies! The Sharks will cement second place on the ladder, which Cowboys fan will not appreciate but the Sharks get it done on Sunday and post a comfortable win against the Knights.
Tigers v Raiders – Sunday 4pm
This game is being played at Leichardt, but this will not help the Tigers. It's been a long season for the Tigers and let's hope they come out and play well for Jimmy Tamou in his possible last game for the club. The Raiders have everything to play for and they get the job done here. Captain choices here are Tapine and Rapana.
Overall, the smart play is to name Hynes this week. Vacant Block is in the prime possie, and he can play the safe option name him and hope his Cows and Sharks players play well and score well and that will seal the victory for him and more importantly the cash. Boiss Boiss!!
This week's tip is an anytime multibet with Addo-Carr, Brimson, Drinkwater and Hynes = $17.14. Hopefully, I can get this to salute for the punters.
This is my last Captain's article for season and possibly moving forward. Unsure what the NRL SCTalk boys will do next season, but I want to say a big thank you to them for giving me the opportunity to write a weekly article each and a big thank you to everyone that has read this article over the past 25 weeks. It's been enjoyable and fun to do!
Good luck Vacant Block and to House Husband. Enjoy the last round of the NRL season and everyone enjoy the finals in the coming weeks. Over and out for 2022.