Deanie's Captains Calls – Round 22
We are down to the business end in SuperCoach for 2022. Four rounds to go. My season has been horrible, haven't been able to back up an outstanding season that I had in season 2021. Tim Moodie has though but I think our own Alex is ready to knock him down a peg or two. Team captain selects are key and go a long way to winning head-to-head final games. Round 22 is all about the A grade guns of SuperCoach again.

Which one will deliver big for owners? Let's dive in and see who to name this week as a possible captain select for your team.
Nicho Hynes
Put down a 112-point game against the Dragons on Saturday night and cannot see any reason here why Nicho can't do the same on Saturday afternoon against a Tigers outfit which have issues on the field and off the field. It's a Tigers home game, however it will be played in Tamworth. I like some of the NRL clubs taking games to the country and or smaller towns. Just look at the crowd at Bundy last Sunday. Nicho averages 84PPG with previous scores of 117, 84 and 91. Nicho scores high as will be the score line in the Sharks favour. A big win to the Sharks here.
Reuben Garrick
Easy captain choice this week especially when Manly are playing the Titans. Manly are a far better outfit than the Titans. The margin will be 16 plus, and Garrick could be kicking a lot of conversations on Sunday afternoon. Saab and Tuipulotu could be scoring tries at will here and will be a long afternoon for Holbrook and his Titans team.
James Tedesco
This is the game of the round and Teddy plays his 200th NRL match here on Saturday afternoon. Teddy is safe as houses as a captain choice this week. A three-round average of 107PPG, he's in great form right now as are the Roosters. Some great match ups in this game and it will be a great spectacle to watch. Teddy to lead the way and score big for owners. Sorry Cowboy fans.
Latrell Mitchell
He's in dynamite form at present, literally carrying Souths on his shoulders and they are winning with him. The Rabbits are making a run to the finals and gunning for top 4. Mitchell scored 152 in just 62mins last week. He's on fire! Parra won't be able to stop him and continues to score a 100 point plus game on Friday night. Honorable mentions to Damien Cook and Koloamatangi who would be a good replacement for Tapine for those Tapine owners who have trades.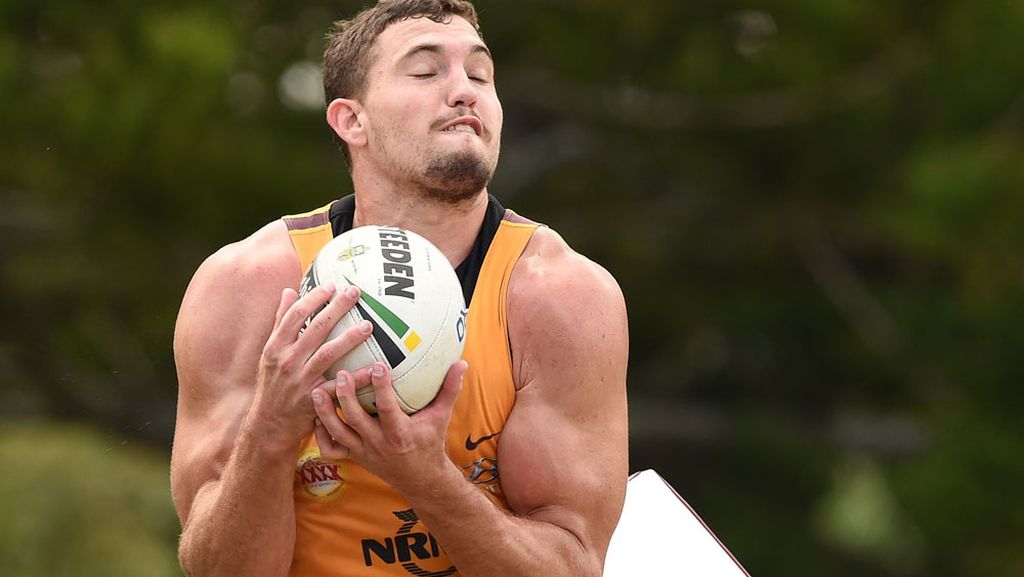 Corey Oates
Owners could either name Oates as a Captain or VC option in round 22. Scored a 79 against the Roosters who looked good in last week's game. Oates and his Broncos up against a Knights, let's be fair scraped through by winning Sunday's game against the Tigers. The Broncos are down on confidence and seem to be running out gas. They will turn it around this week at Suncorp and find their mojo back in this game. Oates to go for a hattrick.
Clint Gutherson
Gutherson is up against the Rabbits this week and owners thinking they will see another 100 points plus game won't see one in this game. He was involved in pretty much everything in his game against Manly. The Rabbits are different side to Manly and will shut down his game and keep him very quiet. Below 50 points for King Gutho on Friday night.
Luciano Leilua
Luciano seems to be fitting in nicely at the Cows, however he is not going to lay down another 97-point game against the Roosters. Do not bring Leilua into your sides for Tapine. Scores less than 35 points at the SCG Saturday afternoon. I'll mention Drinky as well. Doesn't lay down a 100-point game. He's also an avoid this round.
Deanies Bold Selections
Still waiting to hit a bet but I'll go to well again this week. My bet this week. Penrith – 3.5, Ado Carr to score a try, Tedesco to score a try, Cronulla -12.5 = $10.60
Can't wait for the game tonight. There has been some build up from Matt Tripp and Brandy during the week where Tripp has labelled the Panthers arrogant. They've been the best team in the competition for the last 3 seasons. These two teams don't like each other, hope we see some fireworks. The other game I've mentioned earlier is the Roosters v Cows game. Will be a cracking game this. JT and the boys, where are we watching this game on Saturday afternoon? Enjoy Round 22 and second week of head-to-head finals. Good luck to all and vale Paul Green. You will always be remembered for bringing the first NRL premiership to the Cowboys. Gone too soon.