Deanie's Captains Calls – Round 19
It's an interesting round coming up this week. Captain choices are somewhat not that straight forward this week. I'll be naming a big dog of SuperCoach as an avoid this week, which I am sure will spark some debate amongst SuperCoach's. Let's get straight into the choices for round 19.
James Tedesco
His point scoring in SuperCoach has been low in rounds 14, 15, 16, 18. Admittedly, Teddy posted 99 points in the end, however he was on like 55 points with about 20mins to play. Up against the Knights and with the Roosters putting 50 on the Dragons, Teddy could have a big night out. Last season against the Knights, he did post a score of 146 points. Averaging 74.6ppg so far this season and funny Teddy averages 74.6ppg against the Knights. Does Teddy only score 74ppg in Friday nights game? Nah, I don't think so. It'll be a carve up, Teddy and Roosters go large. I suggest the VC loop option here with Teddy.
Isaiah Papali'i
This bloke is as safe as bricks and mortar. Ever reliable and is just a fantastic SuperCoach weapon. Not much more is needed to be said about Isaiah. A solid VC captain choice this week. An interesting fact, against Brisbane averages 65.5ppg and has a lowest score against Brisbane which was a 48 back in 2020, where Papali'i played for the Warriors.
Latrell Mitchell
Mitchell was a shout out as a round 18 captain choice alongside his brother in arms Cody Walker. Let's double down again this week and name Latrell captain for round 19. His game against the Bulldogs was something else. His individual try was just awesome. He's saying to his teammates, just follow me. What a player he is, when he's in this kind of mood. No doubt the Storm will be smarting from three consecutive losses. The loss of little Papi is huge, they aren't the same team as previous seasons. The Storm go four losses here and Mitchell is player of the match and goes for another 100 point game for owners. Captain Latrell Saturday night.
Val Holmes
Has been solid in recent weeks and solid throughout the Origin series. Payten gave him and some of the Origin players off last week, so he will be refreshed, pumped and eager to score points on Sunday afternoon. Let's hope it's not raining in Townsville because from memory the Cows last Sunday game they played was a dire one, where they lost against the Dogs in round 1. Val and the Cows are up against the Tigers, the Cows bounce back this week and take the win here.
Daly Cherry-Evans
I shouted out Garrick last week, this week I am naming Manly's general DCE for Friday night against the Dragons. Has been in supreme form for is club and state and over the past several rounds, DCE has posted scores of 118 and 111. Can easily make it a third straight game for his 4% of owners. Next up, I've named a fellow teammate of DCE who's worth a shout this round.
Jason Saab
Going to suggest him as a smokey left field shout out this week. His last two weeks have been quite encouraging, scoring tries and seeing ball. If he can score 121 against the Knights, surely he goes close to that score again the Dragons. Manly have been playing some competitive footy of late. Jurbo is a huge out but, Manly have too much fire power in this game on Friday night. He's a POD captain choice this round.
Jesse Ramien
Ramien has had a couple of big weeks back to back with scores of 133 and 99. He is up against a super side in the Panthers but feel him and his Sharks teammates play well here against the Premiers. He is in try scoring form of late and I wouldn't be shocked if he posted another big score this week. A notable shout out as a player from left field. Owned by 1% of teams, he's a super pod!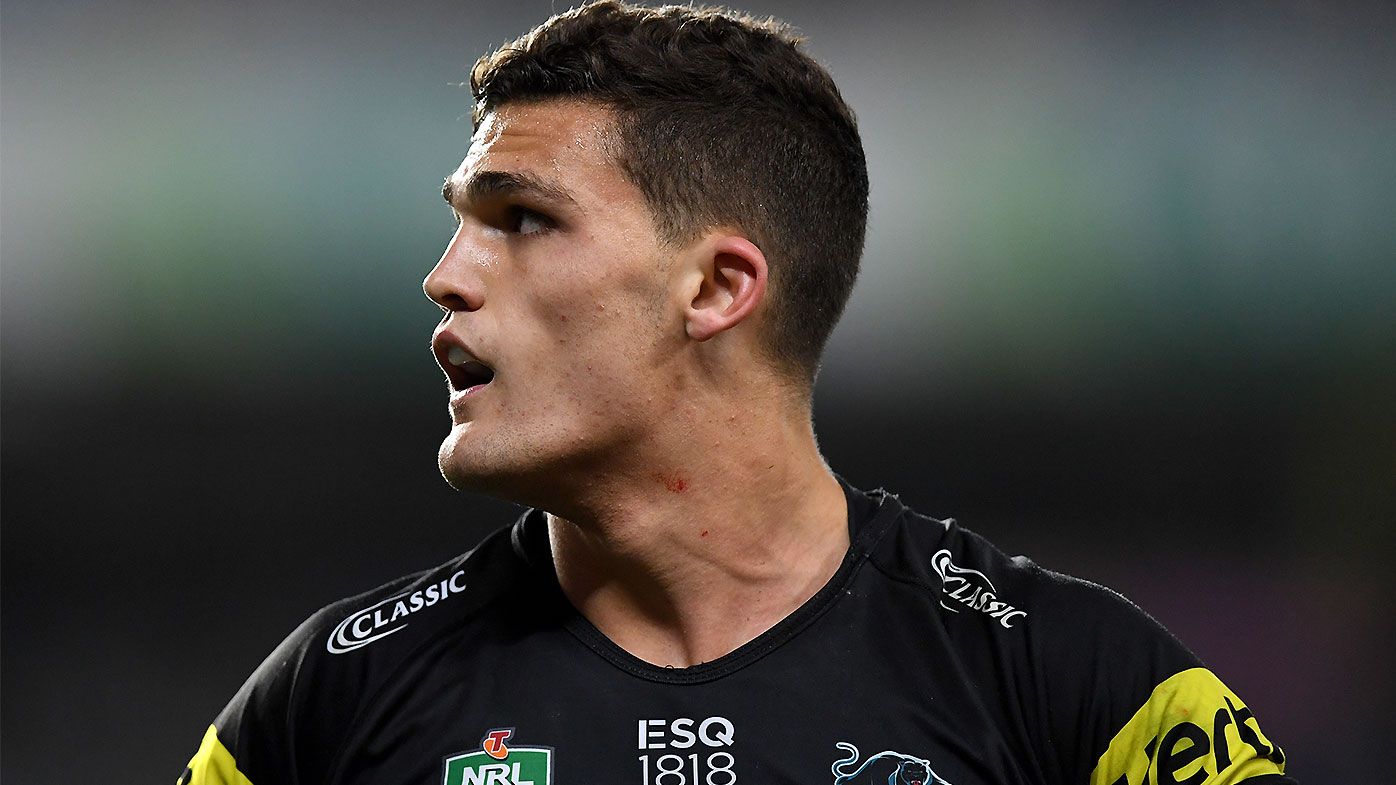 Nathan Cleary
This selection might spark some debate but for this round I am going to say Nathan is a stay clear. The Sharks defensively are a solid unit, and they might do a job on him in this game. I'd say it's the game of the round. I'm predicting a close game here. At times you have to name a big fish to fall and Cleary is the big fish for round 19.
Deanie's Bold Selection
Going to give myself an uppercut as my multi bets are going horribly. I am well off the pace with my multi's and with my SuperCoach side. However, got to pick myself off the canvas like Jeff Horn and keep going. My mate Gerry has given me some inspiration this week. Good luck with your multi mate. If it gets up, you'll pretty much pay off your mortgage! I am taking Panthers winning margin 7-12, Roosters winning margin 21-30, Rabbitohs winning margin 11-20, Cowboys winning margin 13-18. Pays $1531.56 for a $1.00 investment. Now this is a bold bet this week!
We have some cracking games of footy for retro round. I'm an avid watcher of the Tour de France. Tonight's mountain stage in the Pyrenees's will be epic viewing for cycling fans. If you're not a cycling fan, just stay up and watch two absolute guns in Pogacar and Vingegaard. It will be all out attacking by Pogacar, if he wants to claim his third yellow jersey in a row. It will be compelling viewing and just WFH tomorrow. Enjoy this weekend's round of footy.