Cheapie ChitChat – Round 2
Welcome to the first installment of Cheapie ChitChat for 2022. A safe place where cheapness is cherished and tightarseness (not a word) is encouraged. Here we will dissect all things cheap and hopefully help you navigate your way through the dodgy SC alleyways and pick up a decent cheapie or two.
Whether you're a SC newbie or a 10-year veteran, your quest for cheapie bliss remains the same. We all need, crave and sometimes dream about them. Hopefully the following article assist you improve your team not all cheapies are created even. We will focus on how much cash they'll make and how fast they'll make it. We consider cheapies to be under $300k and we'll track their progress throughout the year even as they surpass this mark.
We've used a simple rating out of 10 for each cheapie, where 10's are guns, season long keepers but they're as rare as jokes from @CatfishSC so make the most out of them. 5's are the blue collar toilers that will put in week in week out, they don't score huge points but are fairly consistent and will eventually make you enough cash for some upgrades to your team and finally the 1's are picnic wrecking burdens on society so yeah they are basically bin chickens, stay well away from these ones unless you intend to become the Principal Coach at the Royal Academy of Leniu…oh wait, he's named to start this week isn't he?
If I haven't written about a cheapie of interest to you feel free to drop a comment below. There's a bit to get through so let's get into it!
IZACK TAGO
2RF | CTW – STARTING PRICE $287,900 – OWNERSHIP 57% – AVG 71 – RATING 8/10
There was certainly a lot of hype surrounding Tago in the pre-season and his 57% ownership reflects this so if you don't have him then you will need to get him to keep up with the Joneses. Tago was the 10th highest scoring CTW in round 1 and 2nd best value CTW at a tad over $4,055 per point. Just as a comparison Gagai scored 106 points and his value per point was $5,658. Tago scored a try with a line break in his 71 but it is his base + power where he was impressive (47 points). If he continues this form then he will quickly hit $500k+ will most likely become a keeper.
SEAN RUSSELL
CTW | FLB – STARTING PRICE $285,400 – OWNERSHIP 18% – AVG 87 – RATING 7/10
I have to admit that I didn't think Russell was a decent pick prior to round 1 given his lack of size but happy to eat humble pie on this one. He scored a hat trick in 34 minutes so it's anyone's guess how many he could have scored if he wasn't sent to hospital with broken ribs and a punctured lung. 71 of his points were attacking stats so in the games where he doesn't score tries will determine his true value, I suspect he won't be a base stat beast but if the Eel's left side keep scoring a heap of tries he will be on the end a quite a few. He is out for a couple of months so we will have to wait however if you're an owner he is worth holding onto unless you missed out on one of the cheaper options but stay away from an injured player if you are a non-owner.
MAX KING
FRF – STARTING PRICE $188,700 – OWNERSHIP 33% – AVG 55 – RATING 7/10
Bottom dollar cheapies are what SuperCoach is all about. Usually bench FRF's are an AVOID but there is so much to like about King. 55 points in 38 minutes which included 23 tackles, 12 points in tackle busts and 22 hit ups, what's not to love about that. We will have to wait another week to see how his true minutes pan out as there were a stack of HIA's but that work rate surely gets him 30+ minutes each week. If you don't own him he is probably worth the gamble to bring in this week but if you can afford to wait another week and watch his minutes and output for another week then that would be better.
WILL PENISINI
CTW – STARTING PRICE $255,700 – OWNERSHIP 54% – AVG 47 – RATING 7/10
Happy to take 47 from a center without a try although my only concern is Gutho's cut out pass addition. His base + power was 40 which you'll take any day of the week from a CTW. If you're not an owner then you he is a great pick up considering he is cheap and also plays in the first bye round, round 13. The Eels have a fairly friendly draw so worth including him in your 17 most weeks except perhaps round 3 when they play the Storm.
KELMA TUILAGI
2RF – STARTING PRICE $253,900 – OWNERSHIP 46% – AVG 46 – RATING 7/10
There's a lot to like about Tuilagi, runs hard and is hard to tackle. His attacking stats will come and to score 46 against the Storm without many attacking stats is impressive, look for him to average a lot higher against weaker opposition. Already owned by most, if you don't have him then better get him in as he looks like he will quickly rise to over $450k in no time. The only downside I guess is that he is stuck playing outside Luke Brooks who seems to be on a mission to take the line on as much as he can instead of putting players into gaps. Garner not named this week is a massive plus, this should guarantee him close to 80 mins.
CHRIS RANDALL
HOK – STARTING PRICE $245,500 – OWNERSHIP 58% – AVG 47 – RATING 6/10
I guess we got what we suspected from Randall in round 1, plenty of tackles and not much else. If he can continue to make 45 tackles a game then I guess we can be happy with that but look to move him on prior to round 13 as the Knights don't play. Start planning now who you are going to target as he may peak around round 9-10. If you don't already own him there are other options but you will have to spend a little more. Perhaps wait and see how he plays in round 2 as he could jag some attacking stats against the Tigers.
BRAD SCHNEIDER
HFB – STARTING PRICE $188,700 – OWNERSHIP 39% – AVG 45 – RATING 6/10
A halfback that kicks goals, what's not to love about that. Fogarty is out a few months so he has his chance to settle in and hopefully get the ball off the perennial ball hog in Jack Wighton. His debut was solid without being remarkable but I'll take his 45 on debut any day. He will only get better as he gains confidence. He did have 16 points in goals so the Raiders will need to score tries however as he settles in, he should become more involved in the attack. He is out this week with COVID so you can wait and see for another 2 weeks.
JOSH KING
FRF – STARTING PRICE $255,800 – OWNERSHIP 19% – AVG 41 – RATING 5/10
The jury is still out with King, he has kept his starting lock role for the next few weeks due to injuries to the Cheese and Welch so minutes shouldn't be a problem. The issue with King is his work rate. 41 points in 64 minutes shows he is a bit of a plodder; he has a bit of Nathan Hindmarsh about him. He's not bottom dollar so if you don't own him then there is no reason why you would rush out to get him, watch him for another week and see if his work rate improves and his minutes stay the same.
OLIVER GILDART
CTW – STARTING PRICE $280,000 – OWNERSHIP 7% – AVG 36 – RATING 5/10
A borderline cheapie but I thought it would be worth tracking the progress of this pommy import. He looked OK with the ball in his hands, has a nice left foot step but his defense is questionable like most English outside backs. It's hard to get excited about the Tigers backline this year but Hastings could be a smokey once he is a little fitter which could help Gildart. At $280k there is not much you can do with his cash so owners should probably keep him and hope he goes on a try scoring run and that would be your cue to sell him. If you don't own him just watch at this stage.
WILL SMITH
5/8 | HOK – STARTING PRICE $205,100 – OWNERSHIP 6% – AVG 83 – RATING 4/10
Smith was a very risky purchase for round 1 as he was always going to revert to the bench when Brimson is back. You'll take his 83 however he has very little long-term appeal. His 83 will quickly disappear from his rolling average so he will need some half decent scores in round 2 & 3 to give you some fast cash. At this stage he is not an option unless he scores well this round so worth watching but don't consider him too seriously. If you do own him pray for some attacking stats in the next few rounds but look to move him on before he starts to go backwards in price.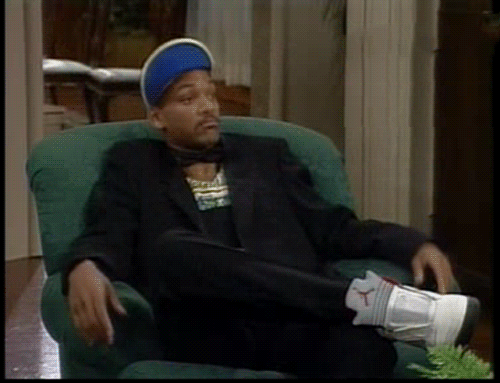 ETHAN BULLEMOR
FRF | 2RF – STARTING PRICE $280,000 – OWNERSHIP 47% – AVG 62 – RATING 4/10
Another border line cheapie but a very popular player with nearly 50% of coach's picking him up. No doubt his selection in the starting side plus his dual status helped and there was a lot of chatter online about him during the pre-season. His value comes down to the length of Schuster injury plus the fitness of Andrew Davey who played well for Blacktown on the weekend and is named on the extended bench. His 62 points certainly helped in a crazy round but he did have a try so it could of easily been a 45. If you have him then then you will need to ride him out and pray for some attacking stats each week but it will be a brave coach to play him each week. Start planning on who you are going to trade him out for.
ALEC MACDONALD
2RF – STARTING PRICE $175,400 – OWNERSHIP 2% – AVG 34 – RATING 4/10
To be honest I had never heard of him before teams lists so happy to sit back on watch him. He played 55 minutes for his 34 and he did seem to be a bit of a plodder. His minutes were most likely inflated due to the Smith injury so worth watching for another week to get a better guide however he doesn't look like a viable option despite being bottom dollar. You would only want to pick him up if you desperately needed the extra cash to spend elsewhere.
LACHLAN ILIAS
5/8 | HFB – STARTING PRICE $205,200 – OWNERSHIP 64% – AVG 28 – RATING 4/10
He had one job to do! Perhaps the 64% of SuperCoaches that own him placed too much pressure on him. He didn't look as though he handled the occasion despite looking pretty good in the trials. Let's put it down to some nerves. 28 points in 80 minutes was very disappointing but I'm willing to forgive. If you don't own him already then you may have dodged a bullet but watch him this week. If you do own him then have faith, surely he has to come good.
JAMAYNE TAUNOA-BROWN
FRF – STARTING PRICE $274,400 – OWNERSHIP 14% – AVG 27 – RATING 4/10
A starting FRF for $274K was too tempting for some coaches. He scored 27 points in 29 minutes before he injured his PCL which will put him on the sidelines for 2-3 weeks. I'm not sure what the hype was about him prior to round 1, perhaps it was @SCWhisperer talking him up, so does that make him an influencer now? Looks as though he will be a 40 – 45 minute player so if his PPM remains consistent he could be an option going forward as a back-up FRF but there are better options like Max King out there.
ANDREW FIFITA
FRF – STARTING PRICE $205,100 – OWNERSHIP 15% – AVG 26 – RATING 3/10
Who would have thought that you could have purchased Andrew Fifita for $205k, I thought he would have retired by now but it seems as though he still has some sideways running left in his old legs. I'm surprised that he is owned by 15% considering he looked as though he was the 4th forward on the bench but I guess for 205k it was worth the gamble that he comes on and throws a few offloads and sets up a line break or two. He's so cheap that he may be worth the gamble, time will tell. I for one will be staying away unless his minutes get closer to 40.
JAMES SCHILLER
CTW | FLB – STARTING PRICE $175,400 – OWNERSHIP 33% – AVG 26 – RATING 3/10
Obviously, coaches needed some cash urgently on the day before round 1 started, WOW 33% chose Schiller despite the fact he was a last-minute substitute for Seb Kris who was in COVID isolation. I may be proven wrong as Seb Kris wasn't named again this week but I suspect he is still getting over his COVID related illness but time will tell. He did look fairly ordinary though so I can't really see much upside for him. He's bottom dollar but may end up a NPR before week 3. If you own him there's not much you can do with him except pray and if you don't then wait until the team lists are named for round 3 before considering him a viable option.
GEORGE BURGESS
FRF – STARTING PRICE $247,100 – OWNERSHIP 4% – AVG 0 – RATING 2/10
Hip hip Hooray, no wait shouldn't that be one hip, anyway he's not cheap enough to take the gamble just yet, wait and see how many minutes he plays and whether he keeps is spot. Not a fan.
TYRAN WISHART
5/8 | HOOKER – STARTING PRICE $175,400 – OWNERSHIP 6% – AVG 37 – RATING 2/10
Points and minutes were inflated due to Brandon Smith's injury in the opening set of the game so I can't see any value in picking up Wishart at this stage. Named to start from the bench again so his minutes will be limited as Grant is back. I'd suggest to stay away from him unless Grant pulls a hammy with week.
GRIFFIN NEAME
FRF – STARTING PRICE $250,200 – OWNERSHIP 0% – AVG 0 – RATING 1/10
Don't go down this path. He gets his chance due to the injury to Jamayne Taunoa-Brown which is short-term and he will start from the bench with limited minutes.
SPENCER LENIU
FRF – STARTING PRICE $257,900 – OWNERSHIP 4% – AVG 23 – RATING 3/10
Not a fan of Leniu and I'm a Panthers tragic. Despite being named to start he will probably still only play 30-35 minutes. His work rate is OK, close to a point a minute but 30ish points isn't worth trading him in. Watch him this week for a better gauge on how he is going this year and whether Cleary uses him for the same minutes as Leota which is between 40-45.
TALATAU AMONE
5/8 | CTW – STARTING PRICE $284,400 – OWNERSHIP 44% – AVG 23 – RATING 2/10
Amone is an instinctual player and some days there are just limited opportunities, plus probably some round 1 nerves. Hunt did seem to be commanding more ball which limited Amone opportunities to. If you own him then you will probably have to bench him until the Dragons draw opens up at after round 9 and if you don't you can wait until then as well.
LEO THOMPSON
FRF – STARTING PRICE $175,400 – OWNERSHIP 8% – AVG 15 – RATING 3/10
Leo Thompson is yet another FRF signed with the Knights. Apparently, a talented union star so I'm guessing he will miss a lot of tackles. He looked reasonable in his first game and I can see him getting some attacking stats as he gets more game time. He could be worth the gamble as he may just have a little x-factor and perhaps he also spends some time on the edge if O'Brien wants to mix things up a little. Minutes will be his issue so you can afford to watch him over the coming weeks.
JAEMAN SALMON
5/8 |CTW – STARTING PRICE $188,700 – OWNERSHIP 2% – AVG 16 – RATING 2/10
Looks to be given a chance to take the Liam Martin role from last year however he probably won't see as many minutes as Martin did. 20-25 seems to be about right for him as he gives Kikau a rest. Playing on the Panthers left he will be a chance to get some attacking stats but he didn't really pass the eye test but that was only his first game in this role, traditionally he is a half. Watch him over the coming weeks because he is cheap but I'm not holding my breath he becomes a viable option to trade in.
VILLAMI VAILEA
CTW – STARTING PRICE $205,100 – OWNERSHIP 43% – AVG 16 – RATING 2/10
The game was setup for Vailea to go big, against a Dragons team that can leak points, he's a strong runner of the ball and was matched up against Ramsey. Well, it wasn't to be, picking up an MCL injury in the first half. He will now be out for 4 – 6 weeks so looks like we have to park him to the side for a while. Not worth trading out unless you missed one of the better options already discussed and definitely not worth trading in.
JIRAH MOMOISEA
2RF | FRF – STARTING PRICE $205,100 – OWNERSHIP 24% – AVG 5 – RATING 1/10
He ran one good line in a trial match people. Yes, he scored a try but he was never really going to crack the Knights starting side come round 1 so minute were always going to be an issue. Time will tell if O'Brien uses him but a 5-minute spell spells disaster. He's close enough to bottom dollar to keep him and wait to see how he goes but definitely don't bring him in.
TEPAI MOEROA
2RF | FRF – STARTING PRICE $205,100 – OWNERSHIP 10% – AVG 14 – RATING 1/10
There was a lot of chat about a Moeroa in the pre-season but as soon as he wasn't named to play in round 1 most coaches dropped off him. Despite being a late inclusion he still disappointed, limited minutes and he looks unfit. Stay clear unless his minutes suddenly increase.
MATT FRAWLEY
5/8 | HFB – STARTING PRICE $205,100 – OWNERSHIP 1% – AVG 0 – RATING 1/10
I wonder if Sticky can blame the NRL somehow for all the injuries to the Raiders already this season. Stay away from Frawley, he probably only plays this week as he is covering for Schneider who has COVID and there are much better options in the halves. H averaged 30 points from his 4 games last year where he started in the halves.
ADRIAN TREVILYAN
HOK – STARTING PRICE $175,400 – OWNERSHIP 0% – AVG 0 – RATING 1/10
Adrian who? Bottom dollar bench hooker who will probably only see 3-4 games. Stay clear.
TOLUTAU KOULA
CTW | FLB – STARTING PRICE $175,400 – OWNERSHIP 30% – AVG 4 – RATING 0/10
WOW 30% of coaches still bought the hype. Named on the bench round 1 in the absence of Dylan Walker, selecting him in your 25 was always going to be trouble, unless of course you wanted a NPR come round 2. Perhaps if Harper strains a groin it will prove to be a masterstroke but in n already COVID disrupted year is it worth it? Not named round 2 so stay well clear, if you already have him wait for an injury in the Manly backline or blow a trade moving him on for another bottom dollar cheapie.
JACK HOWARTH
2RF – STARTING PRICE $175,400 – OWNERSHIP 13% – AVG 0 – RATING 0/10
Perhaps worth the gamble if you believe he will play this year but let's face it you could have waited until he was named considering he missed out in rounds 1 & 2. If you were determined to have a loop player then he could be that guy but well worth keeping clear until he gets his chance.
BRENDAN PIAKURA
2RF – STARTING PRICE $188,700 – OWNERSHIP 10% – AVG 0 – RATING 0/10
Suspended to start the season Piakura is a wait and see. He is no guarantee to make the starting 13 so he may find himself on the bench. Despite the hype surrounding this kid it is worth waiting to see where he fits into the team, especially if the Broncos continue to win, ha ha yeah that felt weird to write.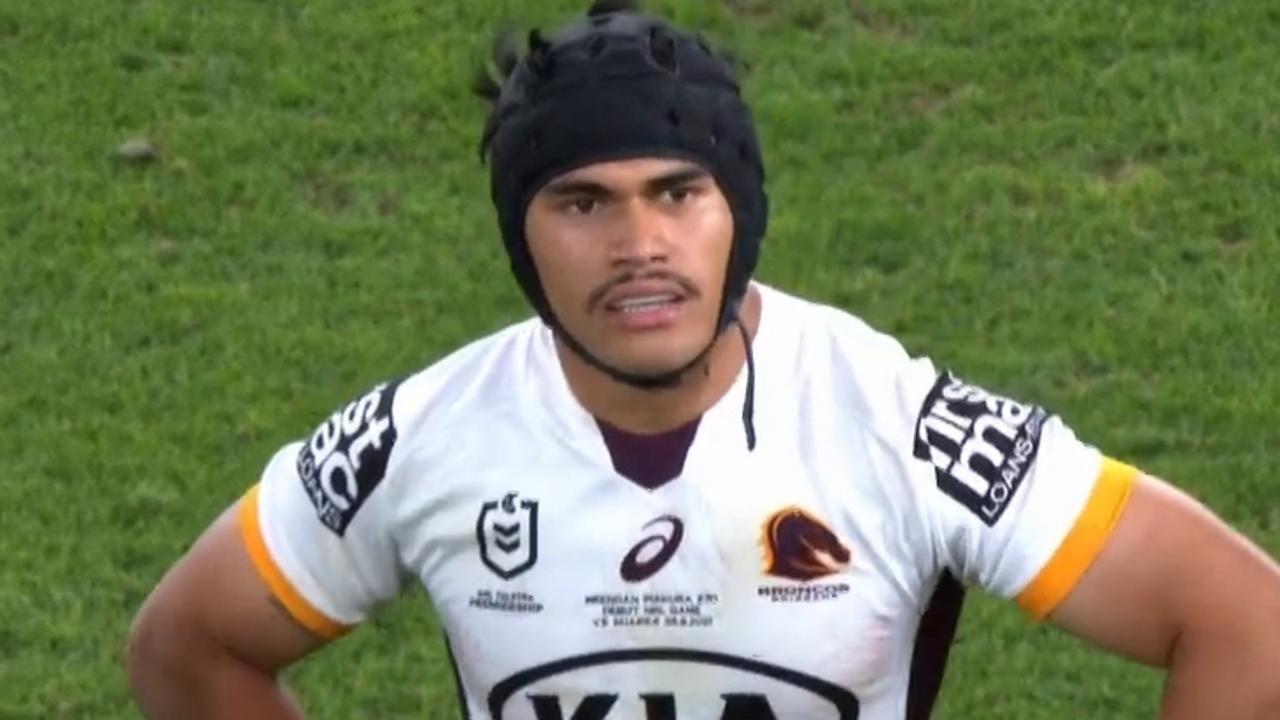 JOSEPH SUAALII
FLB | CTW – STARTING PRICE $259,500 – OWNERSHIP 16% – AVG 0 – RATING 0/10
Out injured to start the season so let's wait and see if he is selected once fit. He didn't set the NRL on fire in his limited opportunities last year but his highlights reel from the juniors and reserves shows he has some talent. He is still a wait and see until he is named as he is not bottom dollar and surely you can invest the money better elsewhere in your team.
BEN TRBOJEVIC
CTW | 2RF – STARTING PRICE $188,700 – OWNERSHIP 19% – AVG 0 -RATING 0/10
When you order a Tommy Turbo from WISH this is what you get. Injured at the moment but where does he fit into the Many team. At a stretch you could play him from the bench as one of the forwards but who does he realistically replace? If his limited minutes last year didn't give you the heads up then you must be using him as a dual position nuff. Hope it doesn't come back to bit you though. Avoid for now if you don't own him.
BLAKE TAAFFE
HFB | FLB – STARTING PRICE $210,400 – OWNERSHIP 19% – AVG 0 – RATING 0/10
Still owned by 19% of SuperCoach's…..why??
If you made it this far then well done you obviously have way too much time on your hands. I hope I have assisted you in some way and I'd love to hear your opinions or feedback so please leave me a comment. Good luck in round 2 SuperCoaches!