Buy, Sell, Hold – Round 9
This week, the injury and suspension curse has hit plenty of sides, meaning many are reaching for the trade boost and scrambling to field a quality 17 healthy players. Some of the easy trade decisions might be a little more difficult to make as a result!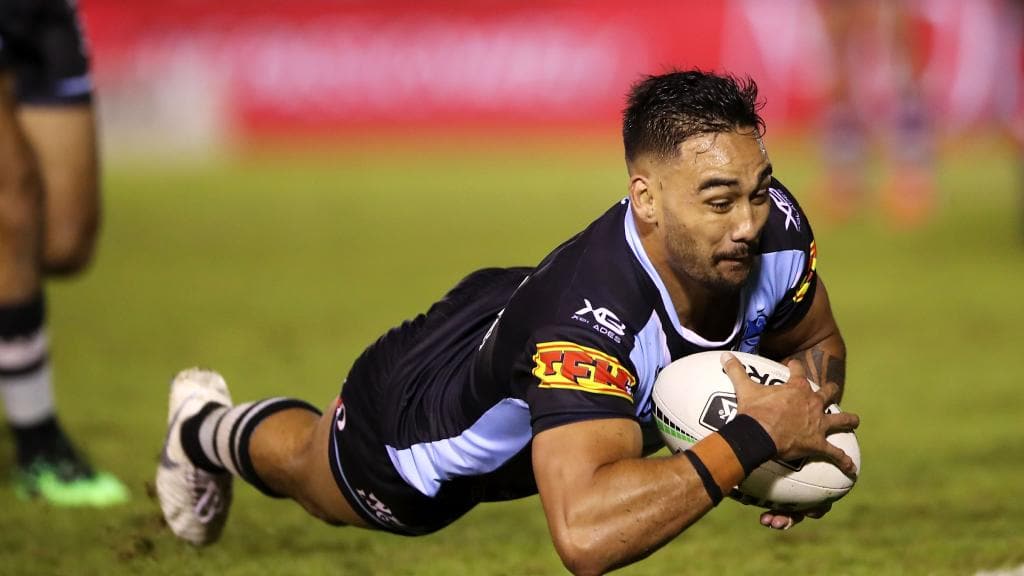 Briton Nikora – $745,900 – 2RF – BE 53
Nikora has quietly gone about his work this season to sit as the 2nd highest scoring and averaging 2RF in the game, yet is owned by just 4%. His combination with Hynes has been very profitable all season and his lowest score since R1 was 54 (where he had just the one linebreak in the attacking stat column). His tackle count hovers around the 30 mark and he runs around 10-12 times a game, so in terms of base output he's not top of the line for his position, but you're buying him for his ability to go large through attacking stats consistently. Against a flimsy Cowboys defence this week and at home, expect another powerhouse performance. He actually scored his highest ever SuperCoach score (132) against us in 2020. Beyond that, games against the Dolphins, Manly and Knights before the R13 bye is a solid run.
Will Kennedy – $676,200 – FLB – BE 59
Latrell might be the obvious choice if price wasn't a factor, and many are being lured in by Tyrell Sloan's -36 breakeven and cheaper pricetag, but don't sleep on Kennedy if you are looking to offload Tommy Turbo this round. It'll mean making a call early as he plays the first game of the round, but Kennedy is as solid as they come at the back and should pile on points against a Cowboys side currently giving up the most points to fullbacks of all the teams in the competition. He hasn't gone a game this year without putting on a try or try assist. Like Nikora, he should benefit from a favourable run coming up, though they are mostly away games.
Tyrell Sloan – $463,900 – CTW / FLB – BE -36
Speaking of Sloan, he's another one that many are making a move on this round after putting in scores of 85 and 90 over two weeks now, bankrolled by six linebreak assists and three try assists in those games. The only thing giving me pause on bringing him in is that he's got two teenage scores in his average, but for now the price is right. He's got a run that features the Dogs, Tigers, Cowboys, Roosters (the side he just put 90 on) and then the Dolphins in the R13 bye week. There will of course be some down weeks there as the Dragons are far from a top shelf side this year, but his ability to cover you at both CTW and fullback if required
Joe Tapine – $640,300 – 2RF / FRF – BE 74
The suspension of Payne Haas has thrown up a curveball with many coaches caught short at the FRF position this week and desperately needing some coverage there. Tapine will provide that but the hope for coaches bringing him in is that he finds some of last year's form. He averaged 66PPG in 2022 but has just one score (67) greater than that throughout 2023. Just ten busts and five offloads all year makes for grim reading, but on the bright side, despite having a down year by his standards, he's still 6th for 3RA and 5th for 5RA. Addin Fonua-Blake is the flavour of the fortnight after scoring two very easy tries in the last two games, but Tapine is a trusted commodity who has a higher floor than AFB (and is due some meaties of his own).
Rob Jennings ($267,700 – CTW – BE -20) / Jarrod Croker ($279,900 – CTW – BE 4) / Bunty Afoa – $302,800 – 2RF / FRF – BE 11
Grouping these guys together as plenty are looking for cut-price options to provide the money to splash out this week. None of them would get an A-rating in any cheapie guide, but all will provide a valuable body this week, make some cash and also play the first bye week (R13). Well, maybe. Of the three, the least recommended would be Rob Jennings as his spot is in some doubt over the next few weeks with Tesi Niu due back from a knee injury next week, as well as Queensland hero Edrick Lee lurking on the extended reserves.  Croker is fortunately kicking goals for the Milk to lift his scores into the 'respectable' range, and Afoa will benefit from a starting spot over the next few rounds with the likes of Tohu, Barnett and Tevaga all missing. His PPM is historically quite strong outside of a dip last season, averaging around 1.15PPM since 2019. They're not magnificent options, but they might just do for now. Keeping an eye separately on Wiremu Greig, who is $230k and has now been given the starting role in Campbell-Gillard's absence. He has scored pretty poorly in low minutes throughout his career, so we'll need to see whether he can actually take on the extra workload that may come his way.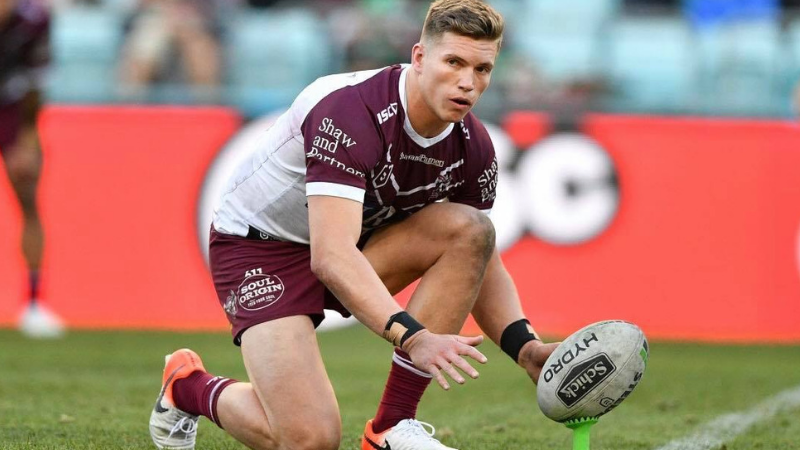 Reuben Garrick – $634,800 – CTW / FLB – BE 138.
Garrick was a popular buy last round but flopped against a Tigers side who could have easily won the game at home. This week, Manly get a match at 4 Pines where we know how well they do historically and are coming up against a Titans side whose confidence will be through the floor after blowing the unlosable game. Garrick's shift to the centres is probably not ideal as we know Manly's centres aren't historically big scorers, but the allure of Garrick taking over from Turbo at fullback whether through injury or Origin should have owners holding firm with a guy who scores at keeper-like levels most weeks.
Hamiso Tabuai-Fidow – $600,000 – CTW / FLB – BE 105
Speaking of how valuable starting players are, the Hammer lives to see another day through the current injury/suspension crisis ripping many teams apart. He's been more middling than brilliant lately but should have had a try assist last game to add to his score were it not for Jennings' inexplicable no-try. While it's an away game for the Fins, it is out at Wagga Wagga away from the bitter cold of Canberra (although the radar is showing a 16 degree Saturday full of rain, so maybe it's not that much better…). Either way, unless you have no other fires to put out, Hammer might dip a bit in value given that breakeven but will at least be a decent number to have in your playing 17 this round.
Josh Schuster – $271,200 – 5/8 / 2RF – BE 33
It's been a frustrating ride for Schuster owners with yet another injury forcing him out of the side, but as always with these players, you might as well hold at their very low values until they get on the park and start earning some money. Maybe a move to the second row on return might be a useful tonic for him.
Tom Trbojevic – $594,700 – FLB – BE 84
This is on the proviso that he plays this week as it's such a good matchup to keep him around for. Otherwise a scratching on gameday or earlier (with one of those niggling groin injuries), should be justification to move him on after two injury-affected games and the looming Origin period. Given his profile, you'd back him in if the club is willing to play him despite the niggles. Turf Turbo at your own peril.
Payne Haas – $757,000 – FRF – BE 91
Just don't.
Tohu Harris – $564,400 – 2RF / FRF – BE 70
A cruel knee injury part-way through last week's game is another to add to a frustrating season for Tohu and his owners. It was a re-aggravation of his existing knee injury which puts him in doubt for at least a couple of weeks, though no official word is out just yet.
Eli Katoa – $545,800 – 2RF – BE 59
Katoa missed most of the game against the Warriors through concussion protocols and now will miss two games through concussion protocols. He'll also be on the bye in the first Origin week so his value as a hold diminishes there. He's been a helpful addition to the 2RF ranks and put on some nice scores but it's becoming difficult to fill out our 17s so he should be on your chopping block this week or next.
Charnze Nicoll-Klokstad – $545,700 – FLB / CTW – BE 58
This one is out of necessity as CNK will miss the next two matches (and three of the next four rounds given he has the bye in R12) through concussion protocols. Were he to stay healthy, he should be considered a genuine keeper given some of these scores. Three 70+ scores and a 92 from seven games, all away from Mt Smart. However, the missed time is too valuable to keep him around for at the moment.
Alofiana Khan-Pereira – $452,000 – CTW – BE 52
AKP threw up a very ordinary score despite his side putting in a massive first half and despite some flashes of brilliance might have to be cashed in on now given some premium CTW options are putting their hands up for a run in your side. Is a healthy body this week which is a plus but his worst scores are too far away from his best to trust.