Buy, Sell, Hold – Round 9
A week of ups and downs, heartache and the odd moment of happiness. A 2021 legend returns this round and some cheapies find their way in the pack. Let's have a look at the best buys, holds, and sells of round 9.
HITS
CODY WALKER – BUY (99 points and $50.9k gain)
WILL PENISINI – HOLD (54 points and $34.3k gain)
MISSES
DYLAN BROWN – SELL (63 points and $10.4k loss)
ISAIAH TASS – CTW – $175,400 – BE -69
A bottom dollar cheapie finally emerges and looks to have gained a lucrative spot on the Rabbitohs left edge that racks up points. With 2 tries and a try assist in 96 minutes, I'm expecting a lot more to come from Tass as well as plenty of cash.
SCOTT DRINKWATER – FLB/5/8 – $598,400 – BE -20
Drinky is back with some vengeance it seems. After initially not making Todd Payton's best 17, he's got the start at fullback due to a Hammer injury and has excelled along with North Queenslands incredible form that sees them into the top 4. 3 tries and 7 try assists in four games days it all. He's a high price currently but has two good match ups back to back and could hit $700k+ after round 10.
CHRISTIAN TUIPULOTU – CTW – $292,600 – BE -44
With injury woes decimating the Manly backs, Tuipulotu has been picked to fill the Saab void for the next 3-4 weeks at least. With Trbojevic back in the lineup, tries will likely come a lot easier for Manly and he could be on the back end of a lot of backline plays racking up some points.
TE MAIRE MARTIN – FLB/5/8 – $205,100 – BE -22
XAVIER COATES – CTW – $521,000 – BE -69
PAYNE HAAS – FRF – $648,800 – BE 90
Currently the 3rd most sold player this round, I strongly believe Haas is a hold because he's a season long keeper out for only one game. HOLD HOLD HOLD
CHRIS RANDALL – HOK – $408,900 – BE 50
I understand what Randall may look like, a cheapie who's topped out in cash and now to flick on for a gun/bottom dollar player. This isn't the case to me, Crossland had been eating into his minutes off the bench but now Crossland is starting and Randall should continue to play 80 minutes. Randall averages 57 when playing 80 minutes which has happened 4 times this season, with 3 of those games against Panthers, Sharks and Manly. I believe there's still cash to be made here, or even a viable play option in your 17 if needs be.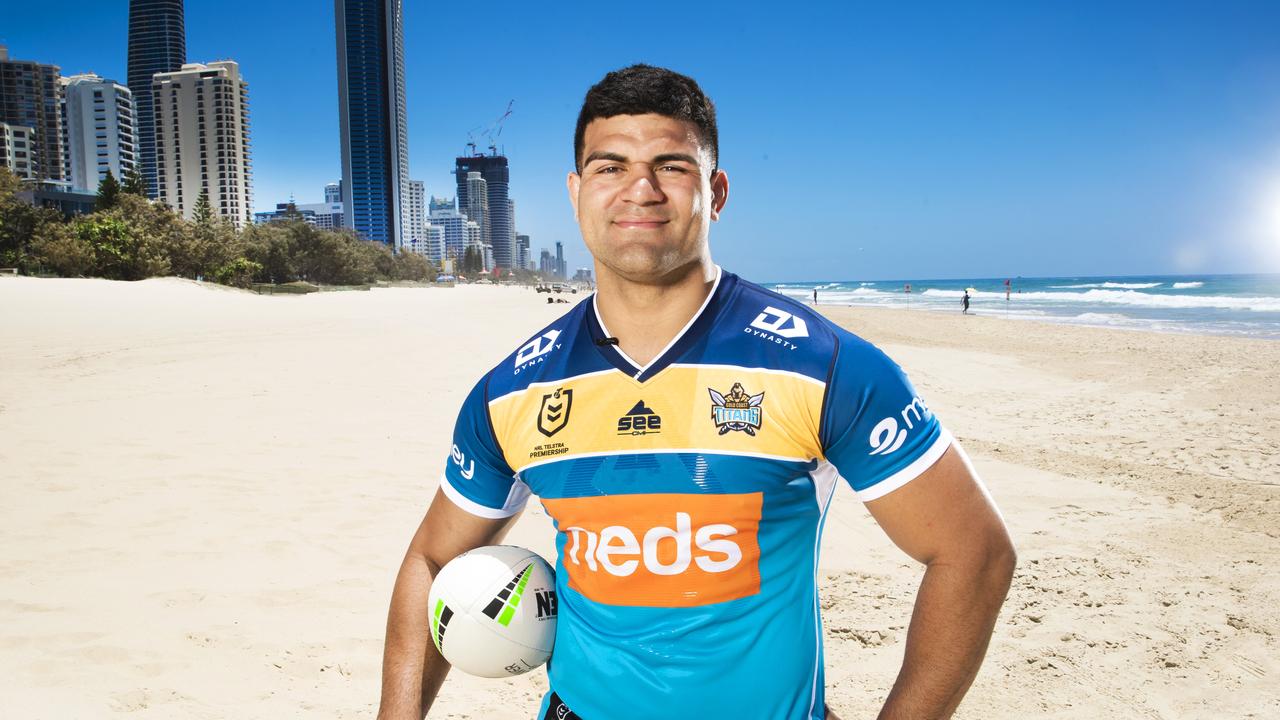 DAVID FIFITA – 2RF – $709,700 – BE 164
This one's fairly straightforward, he's out until after the first bye round and he's far too expensive to hold on the pine for that amount of time. Sell him to a gun and bank the points.
SUITABLE REPLACEMENTS: Jason Taumalolo, Isaiah Papali'i, Keaon Koloamatangi
MITCHELL MOSES – HFB – $673,300 – BE 130
Cash him in, flick him to another season long hold and say thank you for the points and money he's made. Simple as that.
SUITABLE REPLACEMENTS: Nathan Cleary, Tom Trbojevic, Scott Drinkwater
BRAD SCHNEIDER – HFB – $390,700 – BE 54