Buy, Sell, Hold – Round 7
With Carlos unavailable this week, I am covering and what a week to get stuck with this article! There is plenty happening and way too many fires to put out following the round that was and the latest team announcements.
Onto the teams.
I mean, the buys, sells & holds for Round 7.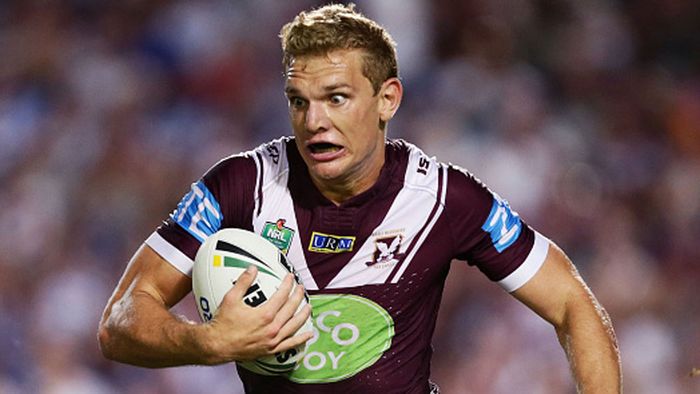 Tom Trbojevic – He's unbelievably priced at under $600k and based on his debut performance for 2021, that's basically stealing. It was evident on the weekend just how much the attack revolves around him. And a day game at BankWest to boot – have mercy!
Clint Gutherson – With Tedesco underperforming and Pappy injured, Clint Gutherson needs to be seriously considered. With fixtures against the Broncos, Bulldogs and Manly ahead, Gutho's value could skyrocket and the points obtained could see you with a vital edge on the competition. There's a good chance that he will cover the first big bye round too.
Isaiah Papali'I – Yes, he's increased in value by over $200k, but he's underpriced based on how well he has been going. Since playing big minutes on the edge, he has averaged 57 base points per game and is scoring tries for fun (four in the past three weeks). With games against the Broncos, Bulldogs and Manly ahead, there's no real reason to think that this attacking statistic bonanza won't continue. The fact that he is dual position too is extremely important this week with a couple of popular props potentially unavailable. There is the Ryan Matterson risk, but with a BE of -7, it's still worth jumping on.
David Nofolauma – He's now almost $100k cheaper than his starting price and has scored back to back 70's. The Tigers have a better draw ahead with matches against Manly, Dragons, Titans, Knights, Warriors and the Dragons ahead before facing a likely under strengthened Panthers side in Round 13. He has to be the #1 CTW target this week and it's time for us all to start focusing on fixing this position.
Valentine Holmes – Closely following Nofoaluma is Holmes who has been one of the better scoring CTW's since his opening Round 1 score of just 20. From Round 2 he has averaged 70 PPG, with the addition of goal kicking and other attacking statistics helping his cause. However, he will miss Round 13.
Cody Walker – No Latrell Mitchell could be a great result for Walker as we saw last year. A trade in this week is likely to be a luxury, but if you're fortunate enough to not have too many fires this week then consider him.
Harry Grant – He's an absolute gun and has not missed a beat since returning from injury. He played just 47 minutes on the weekend but still managed to score 98 points thanks to a try and other attacking statistics. With other more pressing issues in our side this week, he may be more of a luxury trade in, but you're going to need to get him eventually. Of course, he will miss both byes due to Origin.
Luke Thompson – That's scores of 83 and 65 since returning from suspension and he has replaced Josh Jackson (out injured) as the starting lock. With Jackson and also Hetherington now out, Thompson will get a big crack at it and I can see plenty of SuperCoach points to follow. He's producing an elite PPM and at just $452k and is a dual positioned FRF/2RF position. However, I've gone a little bit lukewarm on him following the announcement that he will be starting at prop.
Lindsay Collins – Prior to his injury in Round 3, Collins was on the verge of a legitimate breakout season with scores of 63 and 75 in 62 and 51 minutes respectively. His return in Round 6 was solid with 58 points in 44 minutes, and 48 coming in pure base. With TKO and JWH both under an injury cloud, Collins' minutes could see a nice uptick and he is a player of interest given the issues that we are facing in the FRF position.
Sitili Tupounia – He's bottomed out in price at $341k following scores of 4, 29 and 48 and is incredible value for a guy who started the season with scores of 75 and 83. It appears that he is back to playing 80 minutes on the edge and with matches against the Dragons, Knights, Cowboys and Broncos ahead, he could earn some legitimate cash over this period with the addition of attacking statistics. I am really liking the idea of being able to switch Capewell into my CTW through his acquisition.
Matt Lodge – If you're looking to make a bit of cash in the FRF while also having a guy that can definitely be plugged into your starting 17, then look no further than Matthew Lodge. Since returning in Round 4, he has averaged 52 PPG at 45 MPG and given that he is priced at just over $330k, there's some cash to be made here. Sure, he lacks the upside of others, but he will make money, produce solid scores and give you another number for Round 13. The Broncos bench could see him play bigger minutes this week.
Ben Condon – There's still plenty of cash to be made here with a BE of -38 following his 71 point performance last weekend. At $260k, he's still worth jumping on if you missed the initial price rise last weekend and played a very solid 71 minutes against the Bulldogs in Round 6.
Ryan Papenhuyzen – He's going to miss this week and that could easily become two games out given the nature of the injury. At close to $900k, I am not prepared to have this kind of money sitting on my bench, particularly with the plethora of elite options at fullback. Cash him in at the ridiculous price and hope to bring him back after Origin at a much cheaper price point.
Tino Faasuamaleaui – Big Tino has come to a halt and will miss the next two games through suspension. In addition to this, he has scores of 26 and 41 over the past two weeks and with a BE of 112, he's going to lose cash when he returns. However, you don't necessarily need to make the trade this week.
Latrell Mitchell – He will miss the next month and is a sell.
Jordan Riki – Last week was the time to sell and if you're unlucky enough to remain an owner then you should be making amends for that now. He played just 20 minutes last weekend and that will likely happen again in Round 7 having been named on the bench.
Charlie Staines – Last Thursday night proved to be a more difficult encounter for the Panthers than expected and Staines failed to fire with just 15 points. The only saving grace right now for him is that he still has an achievable BE of 29, and a couple of half-decent match-ups over the coming month. Without that, he'd be a definite trade out given his current price tag, general underperformance and the fact you can't really play him in your starting 17.
James Roberts – It's been a horrible fortnight for Roberts with scores of 14 and 16. He's not making money and with a BE of 62, the recent price drops are only going to continue. However, similar to Staines, he has a couple of nice match-ups ahead and could continue to be held if you have other more pressing issues.
Bailey Simonsson – How disappointing has this guy been? He's actually lost value this year and now is priced at just $231k. He doesn't cover the Round 13 bye either.
James Tedesco – The perfect time to sell was a couple of weeks ago but with a BE of 151, I get the temptation. However, the Roosters run ahead looks pretty handy for Teddy with matches against the Cowboys and Broncos in Round 10 and 11 and a date with the Dragons at the SCG this Sunday. He looks to be a great captain option for Round 7.
Tevita Pangai – The move to edge worked well with Pangai finding the try line, but his base output suffered with 0.5 base points per minute compared to an average of 0.9 prior to this. The inclusion of Levi on the bench suggests that the 80 minutes will continue, however, he's still got some cash to lose and it's worth waiting another week before his price bottoms out.
Junior Paulo – With scores of 37 and 39 over the past two weeks, his hot early start to the season has come to a crunching halt. Minutes have declined as have the attacking stats, with two tries scored over the opening fortnight and then plenty of offloads, owners were on cloud nine. Now you're faced with an underperforming $520k FRF with a 114 BE. With plenty of other fires to be put out this weekend, you may forced to hold and hope that he can destroy the Broncos, which could happen.
Connor Watson – He's arguably peaked in value but is unlikely to lose much money this weekend and the smarter play is to wait until Jake Simpkin is on the bubble and then downgrade. You'll likely need his points this weekend with plenty of issues about.
Stefano Utoikamanu – He's also probably peaked in price, but with the issues faced in the FRF position this weekend, we may be forced to start him. Hold him before a possible downgrade to Curran next round via DPP.
Matt Moylan – He's done his job, but faces the Bulldogs this round and I would be holding to see how SJ fits into the rotation and impacts Moylan's output.
Josh Curran / Jake Simpkin – Wait until next week if you can.