Buy, Sell, Hold – Round 3
A poor start from myself and I backed it up with a mediocre score at best, couldn't be happier. A poor start = a strong finish is what I say. Luckily I escaped with a fairly unscathed side with no Jackson Ford, Kalyn Ponga or Scott Drinkwater. My goal with this article is to help with what I believe is the most important aspect of getting your team right to begin the season: team structure and cash generation. With the two principles in place correctly, the points will follow!
Round 2 Score: 977 (Tedesco captain)
Overall Rank: 44,580
WAYDE EGAN – HOK – $498,200 – BE -44
Rating: 7/10
REED MAHONEY – HOK – $574,800 – BE 0
Rating: 8/10
I've grouped the two standout hooker options together because if you are looking at switching in that position then ultimately it will come down to one of them at most. Wayde Egan has had a brilliant start to 2023 with scores of 99 and 88 in the first two rounds. His cash gen over the next 3 rounds will be significant if he keeps up his scoring totals. With a 70 three-round average he would reach over $650k in price and would be an easy flip to the likes of Cook. That's if you wanted to flip, if he starts the year with a 70+ five-round average you may not want to miss out on the extended run. I have him as a 7/10 because despite the impressive start he has only averaged 62.5 minutes per game and that leads me to believe it may be quite tough to keep his scores up to the level they are currently at. Reed Mahoney in my opinion is the better buy and I have him at a slightly higher buy rating. Despite averaging slightly less than Egan to start the season, he has played 80 minutes in both games and has been the brightest spark in the Bulldogs attack. With an average of around 70 in his next two games (Tigers and Warriors) he will hit a roughly projected price of $690k.
JACOB PRESTON – 2RF – $200,800 – BE -51
Rating: 10/10
If you were one of the lucky few who started with Preston (like myself) you'd be over the moon with the miracle we've received. If you don't own him, this will be the easiest trade you make all year. Starting last week after initially being named on the bench, he was supposed to start in the lock role but actually started on the edge while Faitala-Mariner moved to the middle. This week they aren't fussing around with squad changes and Preston has straight up been named on the edge. The question is, who will you trade out?
HAMISO TABUAI-FIDOW – CTW/FLB – $330,200 – BE -60
Rating: 9/10
JACOB KIRAZ – CTW – $567,500 – BE -36
Rating: 9/10
The two CTWs listed above are somewhat similar to the two hookers name earlier. The main difference would be you are more likely to be able to trade in both rather than the choice of one. The Hammer was a very popular start but many were also wary of his potential performances at fullback as well as how the Dolphins would perform as a whole. Those doubts got put to bed early with extremely impressive wins against solid opposition in the Roosters and Raiders. Even though I have him highly rated as a buy, I still have my doubts in regards to his performance and the Dolphins. Some say that the Dolphins have played their grand final with the highly anticipated first game at Suncorp. They followed that with the first game at Kayo Stadium in Redcliffe which could also be considered as their grand final. Hammer was very solid with two 70+ scores but to get those scores he had to have a try + try assist and a double. Can he keep it up? It's very possible but he will eventually have scores sub 30/40 and that could come sooner rather than later.
Every year there's one CTW that explodes and could almost be considered the buy of the year as a season long keeper, Kiraz has the potential to be that man this year. His game has reminded me exactly of David Nofoaluma in the 2020 season where he averaged 75.7 points for the year while busting tackles and offloading what seemed like every run. To start the season Kiraz has had 14 tackle busts and 10 offloads in two games. Even when his team got slaughtered by Manly he scored 51 points all in base + base attack. Kiraz has a run of Tigers, Warriors and Cowboys coming up and even without attacking stats he will make enough cash to turn himself into a premium CTW player.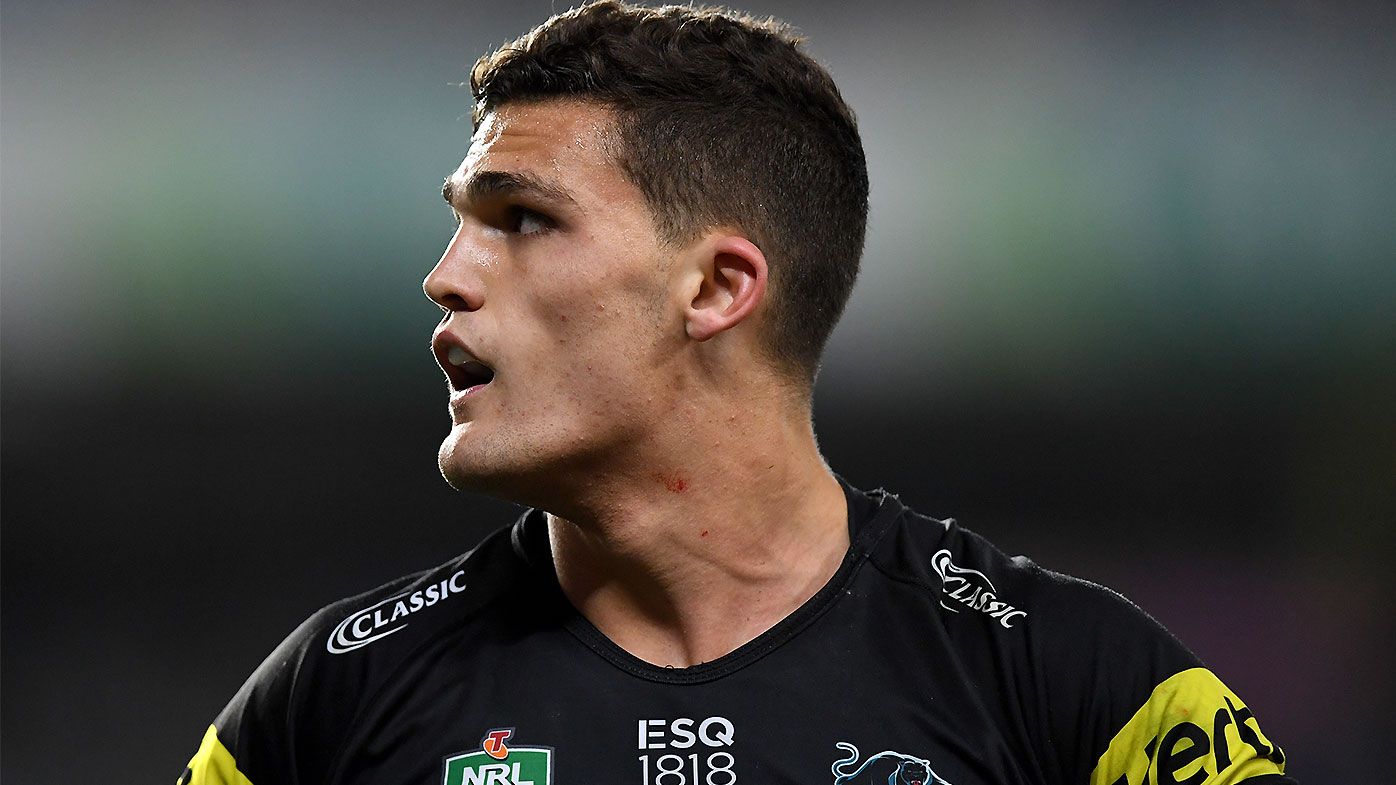 NATHAN CLEARY – HFB – $841,000 – BE 149
Rating: 9/10
Nathan Cleary is quite possibly the best player in SuperCoach and in my opinion the best player in the NRL. The Panthers attack looked slightly disjointed to start the year but with big changes to the starting team this was expected. A huge breakeven of near 150 and a career average of 52.7 points per game against the Eels (including the 4 point catastrophe of 2022), all signs point towards selling Cleary right? WRONG. He is one of the few players that can absolutely kill your season if you don't own him and my suggestion is save yourself the headache (and trades) of trading him out for a quick cash grab or quick points then struggle to bring him back. They have two weeks to prep for this next game and after a slow start they will come out with a vengeance.
JAMES TEDESCO – FLB – $836,300 – BE 135
Rating: 7/10
Teddy in a similar mould to Cleary has come out with a slow start that collaborates with his teams poor performances. I have Tedesco as a hold purely for the belief that there are bigger areas to target in your team and he has the ability to go large against any team at any time. He was so incredibly close to scoring multiple times over the weekend that could've seen him ton up very easily. He's got it in him and even with a poor performance he will not score terribly. Hold for at least this week and then sell next week when they have the bye.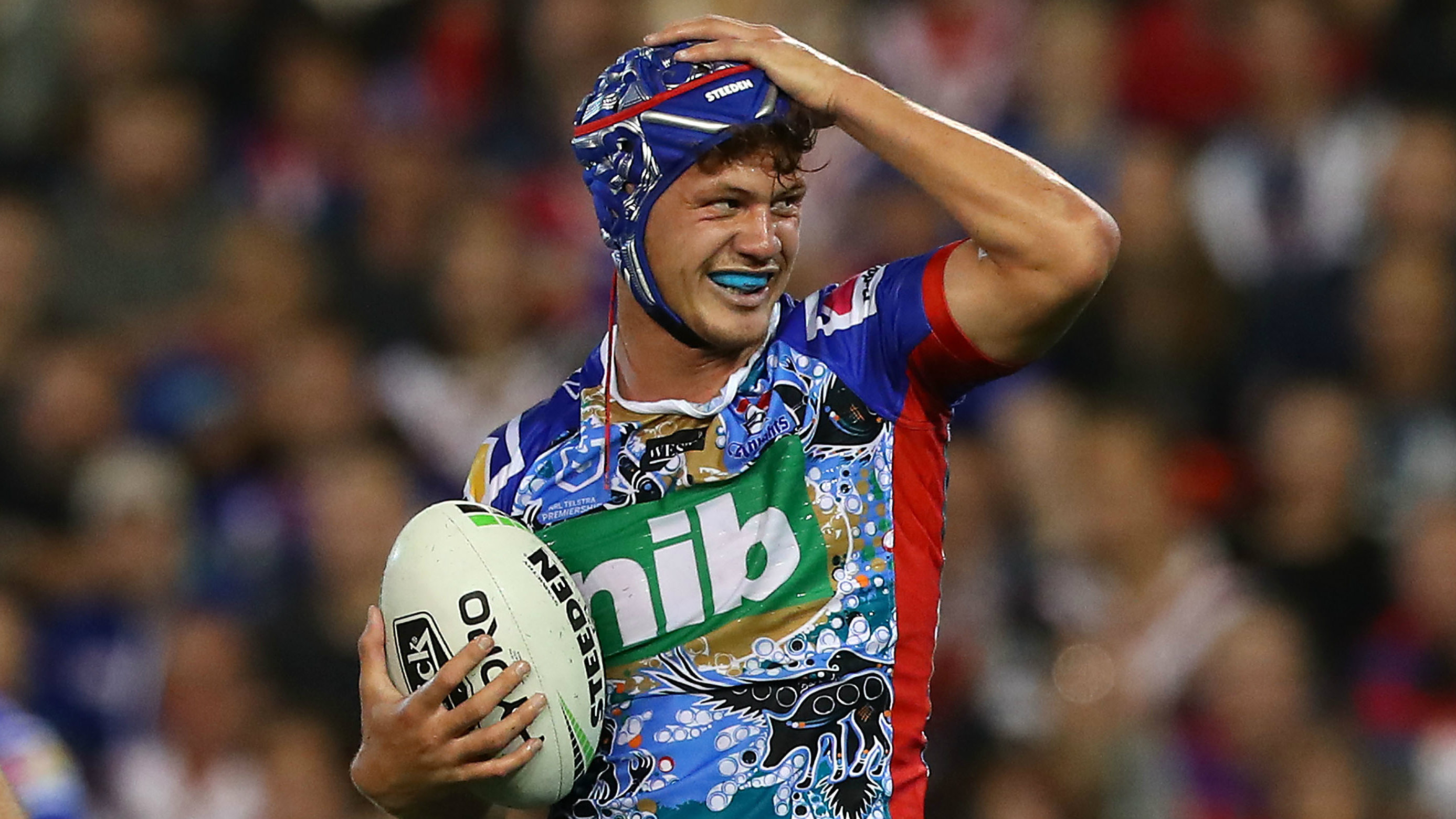 KALYN PONGA – 5/8/FLB- $530,600 – BE 80
Rating: 10/10
This one's the easiest of the lot, as simple as buying Jacob Preston. A HIA in round 1 but still scored 72 points showed exactly what to expect from him: long time on the sidelines from a potential head knock ever-looming but decent scores if he lasts. Unfortunately for owners he lasted one tackle in round two for a score of 1 point. Given his history and how serious the league is taking head knocks, he could be out for a very decent stint.
Suitable replacements:
Adam Doueihi, Ezra Mam, Josh Schuster
SCOTT DRINKWATER – FLB – $746,600 – BE 155
Rating: 10/10
A base of 19, not bad for Drinky you'd think. The finish of round two saw him also get a -18 for negatives. 1 point combined with a suspension that sees him on the sidelines until round six makes him an automatic sell.
Suitable replacements:
Tom Trbojevic, Reece Walsh, Latrell Mitchell
BRANDON SMITH – HOK – $478,200 – BE 90
Rating: 6/10
This one is quite tough for me, I don't know if I expect him to even play this week which would ultimately be helpful in his case of being a hold. Even if he plays then he's even a potential shot at being in the 17 this week if you needed. Two low scores to start the year but the first game he had a HIA and then moved to lock when Radley got knocked out. The second game he only lasted a few minutes until another shot to his ribs forced him out of the match. We know from NRL history that the rib injuries can be one of the most painful injuries to have and can go on for many weeks but given he is named to play this week and has the bye next week to rest up I think there's still an okay case to consider holding him. He does have a high breakeven and the likelihood of him getting close to it is low so moving him to someone making money over the next few weeks is a stronger move unless you have worse options in your team to worry about.
Suitable replacements:
Reed Mahoney, Wayde Egan, Damien Cook