Thankfully the 2021 Supercoach season is coming to an end, after looking like we may not get there at all in the past few months.
It's the last week, just do whatever you like this round, it doesn't really matter. You've either got no trades or don't have a full team anyway so just have some fun. Clearly the clubs aren't taking it seriously so why should you? Whoever you trade in will probably get rested if you make the move before lockout.
A big thanks to anyone who read, shared or commented on one of the Buy, Sell, Hold posts this season. The best thing about this site is the wonderful community that has been cultivated here and it's a real privilege to be able to write something for you every week.
Best call – BUY Brian To'o (94) returned from injury and didn't miss a step.
Worst call – BUY Cameron Munster (74). I did suggest he'd get rested this week, but was clearly hoping he wouldn't. A fitting end to this dumpster fire of a season.
Angus Crichton ($593,900 2RF – 0 last round, Average: 74.3, 91 breakeven)
Pretty much every major 2RF gun is being rested this week, which makes Crichton's return from suspension a blessing.
Any Panthers player
Take your pick, any one of them could easily hit 100 playing the Eels NSW Cup side on Friday evening.
carlosthedwarf (30,813 points, Avg: 1238.9, Rank 1,153)
Another season and I'm forced to do the heavy lifting with Stilesy to make sure Supercoach Talk contributors look respectful. Let's just talk about that time I looped Nathan Cleary's 137, taking the captaincy away from Tom Trbojevic who ended up passing 200. Let's also ignore my Parramatta like flame out in the second week of H2H finals to former Supercoach winner and all round legend Sam (BanyoBoy). Let's just focus on the positives, like the only New South Welshman among the SC Talk contributors posting the best overall score of the season.
Stilesey (30,433 points, Avg: 1268.0, Rank 2,800)
Another big season for Stillsey(?), sitting just inside the top 3,000. The SC Talk late mail man never lets us down, not only by staying on top of the ins and outs every weekend, but by pumping out regularly huge scores for the past few seasons. One of the few shining lights in a sea of terrible results for the site this season.
Nick1085 (30,442 points, Avg: 1268.4, Rank 2,748)
He may be gone from the site, but not from our hearts. The Party Liaisons will live on forever. A reduction in focus on Supercoach has resulted some strong seasons from Nick, far better than when he was a staple of the site. I could do with a solopod at the end of this round with an update on whatever reality show is flavour of the month. Good times, good times…
Latrell Mitchell ($713,600 FLB – 106, Avg: 82.2, BE 93)
Regardless of whatever thoughts you have on his tackle on Joey Manu, he's out for a long time and possibly no longer Supercoach relevant with the loading levels he will have moving forward.
Lakey (29,792 points, Avg: 1241.3, Rank 8,102)
Not only did he give up two weeks out from the end of the season and had to resort to crowdsourcing his last trade, he also ignored my excellent advice for a trade in Round 23, when Anthony Milford scored 88 points.
He's lucky that the Captain's articles he posts every week are absolute gold.
JT (30,109 points, Avg: 1254.5, Rank 5,093)
Given his penchant for even the most ordinary Cowboys player, and tendency to captain absolute spuds, it's amazing that JT even broke the 30k barrier this season with the self-destructive behaviour that affects his selections. I thought all of this malarkey would have ended when Michael Morgan retired, but it seems to have made things worse.
Wilfred (29,752 points, Avg: 1239.7, Rnak 8,252)
Speaking of irrational love of Supercoach nobodies, 2021 marked the season that Wilfred finally ended his love hate affair with Anthony Milford. Or so he says. Maybe there's hope yet for this lost soul.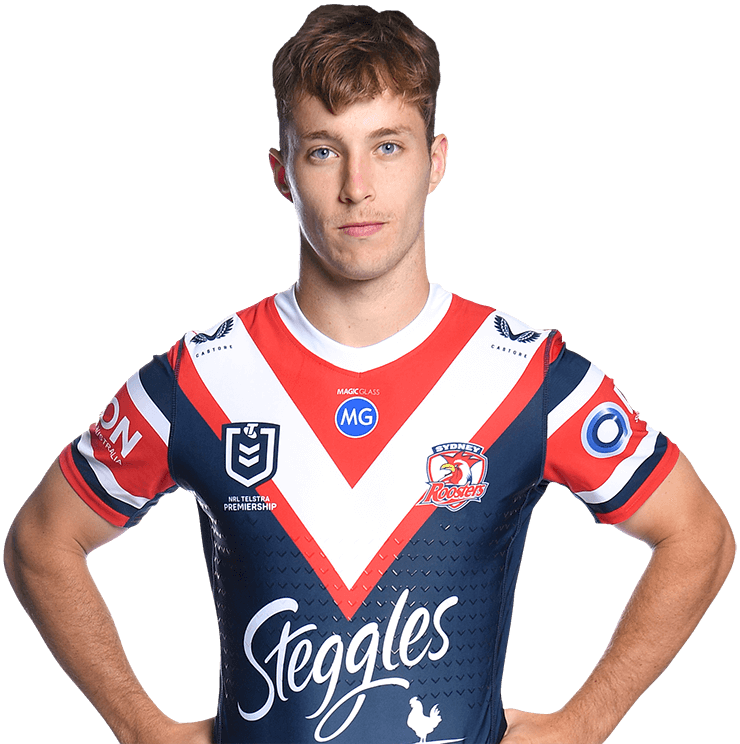 Sam Walker ($460,700 HFB – 36, Avg: 65.7, BE 58)
If you have a trade left and can bring in a starting player then by all means do so, but if you're upgrading with fewer than 17 players just cop his bench score and upgrade elsewhere. Chances are there will be late outs anyway (pray for Manly needing to win to secure a top four spot) and that 17-18 could easily become 15 by Saturday afternoon.
Anyone else actually playing
Do you have 17 or more players this week? Consider yourself lucky. The 35 points you'll get from Makahesi Makatoa will be very useful when your opponent is fielding 12 or 13 players.
Wenin (29,694 points, Avg: 1237.3, Rank 9,215)
It feels a bit harsh to associate Wenin with the above contributor disasters in the sell section this season, especially given he's announced his retirement from Teams' Analysis and truly deserves a heroic send off with a lap around the SC Talk offices in the back of a Datsun 180B. He did make an incredible run of trade mistakes this season which is hard to overlook, but I'm grading on his total body of work over the years which deserves a hold.
He will be sorely missed, although probably not by JT.