Buy, Sell, Hold – Round 24
Given trades are pretty tight at the moment, it's an abridged Buy, Sell, Hold this week as a couple of injury conundrums leaves coaches with big calls to make at a time when the whips are cracking!
Latrell Mitchell – FLB – $719.9k – BE 84
Latrell has come back steadily since his return but hasn't set the world on fire as owners may have hoped. That said, his scores of 74 and 71 despite only chiming in occasionally (as is his style) should be enough to tip owners into buying given his reliability and looming potential for a big score. He will suit up against the Dragons and Knights before ripping into the Roosters in the final round after a bye freshen up. This may be the cheapest you'll get him for the rest of the year.
Jamayne Isaako – CTW / FLB – $582.6k – BE 12
After a brief lull, Isaako came back with a bang with a hattrick over about a 10 minute period last week. He now has a pretty good run home with Roosters, Tigers, Cowboys and the Warriors (who may have an eye on the finals and look to rest up if their spot in the top 4 is sewn up). He could be a danger for anyone who has sold him over that poor run given his potential to go large and the confidence boost of the last round.
Tino Fa'asuamaleaui – $808.4k – 2RF / FRF – BE 104
Likely to be the last of the missing pieces for your forward rotation, coming in fresh off a big suspension that should mean a fired up Tino. Before his suspension game against Parra, he had a four game run where he was averaging 1.7PPM which is absolutely elite. A couple of tough games in his sight with the Panthers and Storm but the Titans have nothing to lose at the moment and could prove to be a big danger as they've shown against both the Cows and Warriors in recent weeks.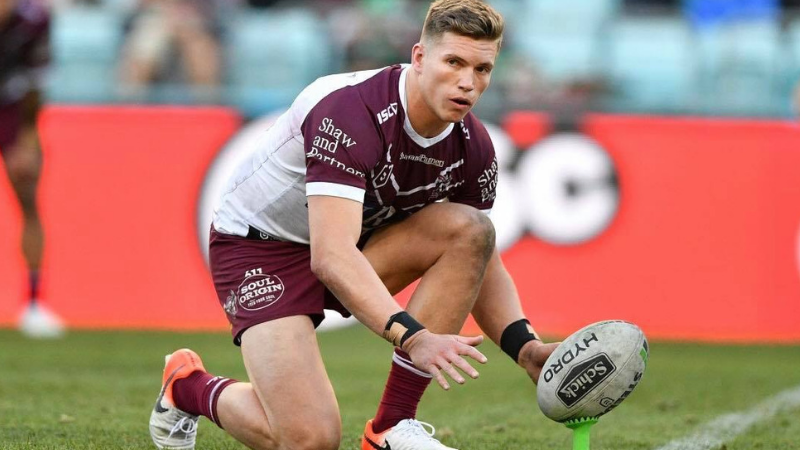 Reuben Garrick – $612.3k – CTW / FLB – BE 77
A couple of tougher games coming up with Penrith and the Warriors but you would have to think his final two games against the Dogs and Tigers could be good for about a combined 150 (actual NRL) points. Have to keep him going for those especially given he's done nothing wrong recently.
AJ Brimson – $525.2k – FLB / 5/8 – BE 65
I can't quite understate how bad a buy he has been for me this season, picking him up pre-Origin only to have him named in the side, then be ruled out on game day twice when I was too busy sinking beers to notice and copped Davvy Moale as a horrible AE (and in one case only had 16 playing as a result of it being the last game on a Sunday). So he owes me when he does make it back. And anyone else who has hung on. FML.
Everyone (if you don't have trades)
Tough run ahead if you're in this boat!
Charnze Nicoll-Klokstad – $658.5k – CTW / FLB – BE 125
Repeated concussions during a season never seems to result in a rushed return to play. Without much concrete information around what the plan is for CNK moving forward (if they can even make one given the sensitivity of the injury), it's too vital a time to keep him on your bench in hope. Unfortunately was a rare knockout by the banner last week.
Mitchell Moses – $703,000 – HFB – BE 102
Looks to have done his dash this year and if you held onto him (as I did) last week, the gap between him and the rest of the leading pack was devastatingly large.
John Bateman – $535.3k – 2RF – BE 83
His last chance at being considered a hold to the run home was lost with another mediocre effort in a grudge match against his old side last week where he could only manage 43. Not going to cut it with those scores over the next crucial month.