Buy, Sell, Hold – Round 23
Well if you've made it this far, you're either in the running for a lofty overall finishing position, trying to avoid the wooden spoon in your H2H league or even starting the first round of finals this week. It's SuperCoach Silly Season and if you've managed to hold fire on rage trades throughout the year, this is your time to pounce!
Shaun Johnson – $768.7k – HFB – BE 34
As an alternative to Cleary, who the majority of the crowd is moving towards (although wouldn't an SJ/Cleary combination be ideal if you've landed it), Johnson is a strong candidate. He has a very easy run coming up with three home games and a finale against the Dolphins at sunny Suncorp, with the Warriors coming off a bye and charging for a top four spot. His one really poor score over the last few months came against a Bunnies side in terrible conditions. Beyond that, he has five tons since R14, including two against opponents he'll face in the run home. Unlike Cleary, SJ is the clear focal point in attack with the likes of Metcalf playing supporting roles. As Lakey said on the SC Report this week, if your season is on tenterhooks, you might as well buy players you enjoy watching.
Latrell Mitchell – $769.7k – FLB – BE 128
Latrell didn't quite put the cricket score many expected on the Tigers last week but still got through with 9 busts and two offloads to show he's lost little in his extended time off. In fairness to the Tigers, they held firm for most of the game and made it a contest. The Sharks face a similar challenge here and another week with most of their key playing contingent back together could be dangerous with Mitchell feeding off the back of that. As a non-owner, he is brutal to watch given the ease he can brush off tackles. Expect more of his DNA to be over the Bunnies' tries after just one TC to his name last week.
Ryan Matterson – $532.8k – 2RF – BE 33
Matto had his second-best score of a disrupted 2023 last week and capitalised on some time on the edge where he is at his most dangerous. His offload has been creeping back in recent weeks as the Eels look to throw it around, and a starting edge spot against the Dragons should mean a big game with attacking upside which is where he thrives. He's fallen away in price given so much time on the bench and middle, but with the whips cracking and Shaun Lane not due back until potentially the finals, it's a great time for Matto at just 3% ownership to cause some headaches in the H2H finals.
Dane Gagai – $656.9k – CTW – BE 35
Despite only one ton this season, Gagai has still averaged 72PPG including over two thirds in the 60+ range. CTW is notoriously challenging for any level of consistency but with games against the Phins (daytime), Bulldogs (daytime), Rabbits (daytime), Sharks (daytime) and Dragons in the run to the finals, the Marzhew/Gagai combination in your side could be hugely profitable. It's not always a good look to see a double up from the same team in there but you have to imagine with the way they're going it'll be difficult to slow them down. I will say that I think the must-have CTW is Charnze Nicoll-Klokstad for the same reasons as SJ above, but given many are fortunate enough to own, here's a POD courtesy of Lakey.
Joseph Manu – $688.7k – CTW / 5/8 – BE 122
Manu has crept into the #4 spot on the most traded out list this week and it's difficult to understand the reasoning outside of it being a rage trade after last week's 18. Looking beyond that and he had a 5RA of 91PPG which is far too high to be swayed by one off game. There are plenty of chances to redeem himself on the run home, where he will fortunately play all remaining games. The prospect of a last-round game against the Bunnies, who may be clinging onto a spot in the 8 while the Roosters will have nothing to lose but everything to gain by knocking them off, could be huge. Have to hang onto him here, surely.
John Bateman – $565.6k – 2RF – BE 78
Bateman has been flat of late but comes up against his old Canberra side here for the second time after dropping a ton on them earlier in the year in the grudge match. You expect plenty of fireworks and the battle between him and the likes of Hudson Young on opposite sides should be tremendous. It could lead to plenty of points for the both of them as they command the ball, but it could also lead to an 80th minute sinbinning for both. And don't you want to be part of that rollercoaster-style action?
Clint Gutherson – $857.1k – FLB – BE 101
One of the last truly flat tracks for Gutho and the Eels to walk on comes this week against the Dragons at home and surely given his run of form lately (forgiving a 55 in a tough loss against the Storm last round), you keep him around for this one.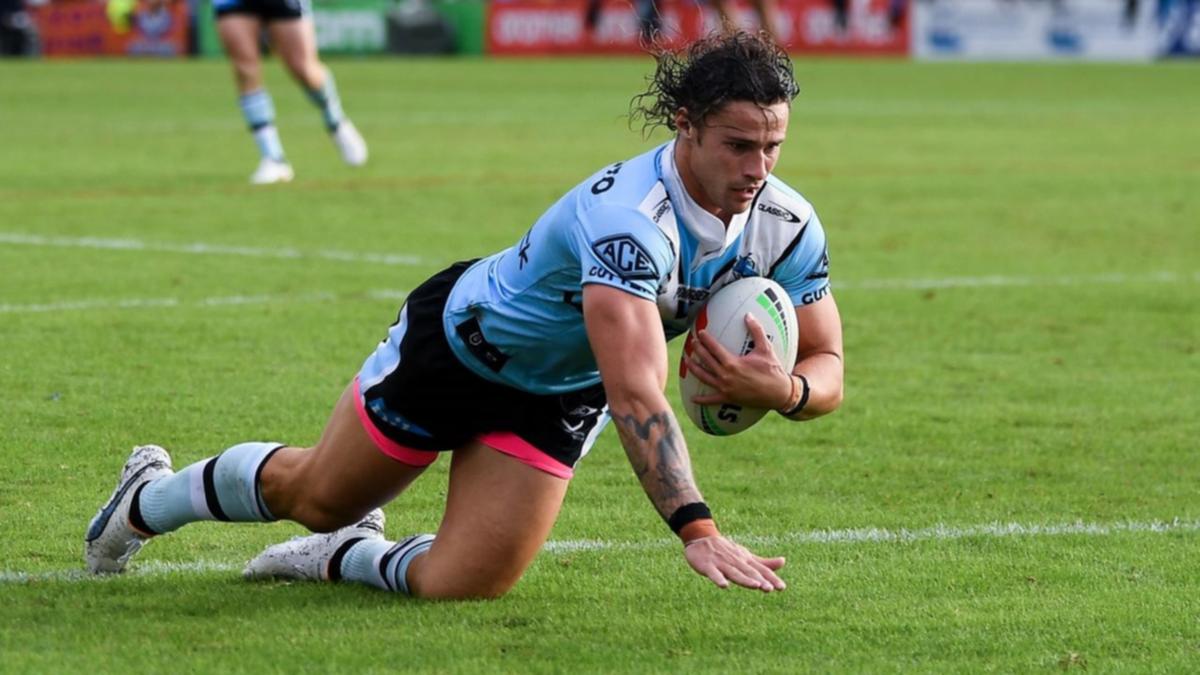 Nicho Hynes – $826.3k – HFB – BE 153
It's a tough one given Hynes has for much of the year been the premier halfback in the competition, but I've been burned for many years now not following the crowd with these late-season moves and hanging on in hope. Hynes and the Sharks are going backwards at the moment and his price has been saved by that frantic final 15 against Manly a few weeks ago. While you would confidently back him in for 60+ point games from here on, can he reach the level of an SJ or Cleary given their respective run homes and quality? The big question now is how he will go without usual link man Will Kennedy chiming in from the back. Does he take on more of the work himself and get a rise in attacking stats off the back of that, or do the Sharks continue to clunk it up even worse? You may be in a position where trades are so tight that you look at a move to one of those other guys as a sideways trade and it may be right. But I've been guilty of missing the boat with these kinds of moves for too long now.
Valentine Holmes – $765.6k – CTW – BE 161
Easy decision to make after the 'it's just the vibe of the thing, your honour' defence didn't land on Tuesday night with his regular season now over.
Jacob Preston – $569.0k – 2RF – BE 32
The forwards are probably congested with these kinds of midprice players at the moment so this is likely a good week to downgrade to either a nuff, or use some cash to splash out on a genuine gun in the run home. A great service completed for our SuperCoach sides by Preston, who you could comfortably hold and play in the run home if trades are tight, but you're likely costing yourself points if you don't latch onto, say, a Fifita or Fa'asuamaleaui type (from next week).