Buy, Sell, Hold – Round 23
A somewhat dull round scoring wise with a fair amount of PODs taking the top of the scoring list. For H2H players this week is huge as it's a win or go home to make the grand finals. For overall players, the top 10/100/1000 are close to being finalised and a good finish could change everything. As most teams would be finalised or at least close to it and trades are lacking, there's not a ton of moves to be made but I will discuss what I believe the best are.
Round 22 score: 1115 (only 16 active players)
Overall Rank: 406 (down 122)
HITS
Cam Murray – BUY (89 points & $55.2k gain)
Joe Tapine/Jahrome Hughes – HOLD
Taylan May – SELL (0 points & $0k)
MISSES
Daly Cherry-Evans – BUY (28 points & $65.8k loss)
Isaiah Tass – SELL (69 points & $25.7k gain)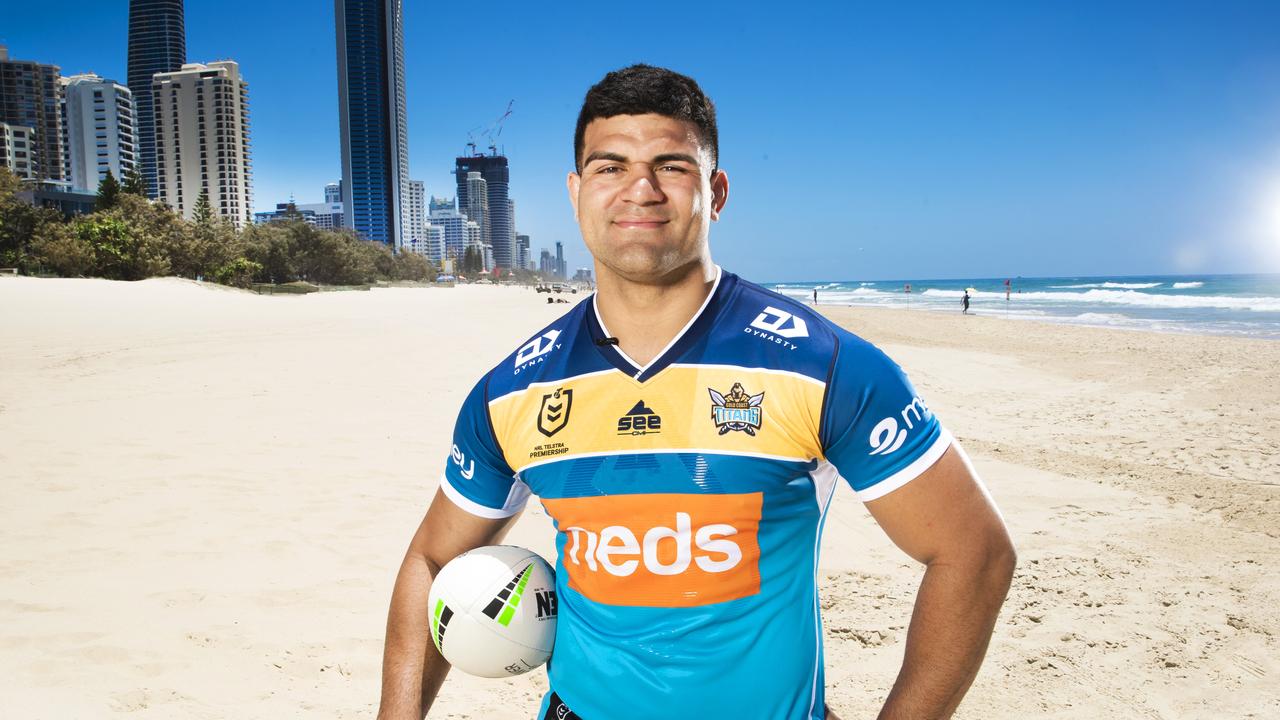 DAVID FIFITA – 2RF – $547,000 – BE 50
Speaking of absolute beasts! David Fifita is back on the radar of SuperCoaches after gathering about 40 points in a single run against the abysmal Sea Eagles. A very juicy run home for Fifita coming up against the Dragons, Knights and Warriors to finish the season. He's playing alongside a half he has played with in juniors and enjoys being next to. Opportunities are endless when he wants it, plus his power means he only needs 1-2 plays a game to hit a ton.
REUBEN COTTER – 2RF/HOK – $518,100 – BE 56
This beast of a man simply cannot be ignored. Coming back from injury off the bench, it appeared he would be eased back in and he scored 34 points. Over the next two rounds he busted out a 55 and 71 in almost all base. His dual position comes in handy covering two key areas and he's one of the safest plays every week regardless of the opponent. One downside to his game is the limited upside but I believe his very high floor helps that anyway.
IZACK TAGO – 2RF/CTW – $533,500 – BE 101
RATING: 9/10
Without having looked back through the previous 21 Buy, Sell, Holds, I believe I can confidently say Izack Tago is the player I've said is a hold the most. Now, I understand the Panthers aren't the same team and attacking stats aren't nearly as frequent without their starting halves but that doesn't hugely diminish Tago's SuperCoach output. One great aspect of his game is his base and base power which can see him score 50+ without any attack. Like in round 22 where the Panthers scored 0 points but Tago got 51. I will slam the hammer again and declare Tago a hold, you'll especially want him next round if you are in a H2H grand final and he comes up against the Warriors in Penrith.
JASON TAUMALOLO – 2RF/FRF – $540,300 – BE 90
RATING: 7/10
A very below average season compared to the Lolo we've seen in the past only averaging 59.8. He's still very highly owned at around 37%. Last round he had his lowest score (45) since his injury game against Melbourne in round 11. There's a big change in the bench from last week to now with the Hammer going back to the 14 jersey and no longer carrying a 4-forward bench. Lolo's output and possibly minutes should increase again this week.
SIOSIFA TALAKAI – 2RF/CTW – $450,00 – BE 74
RATING: 9/10
An absolute burn for owners who have held Sifa for Cronullas dream run home. A late out last week and now not even named in the extended reserves. Thankfully due to his dual positioning the options to trade him out to open up and if you have the cash in the bank then now is the time to use it.
SUITABLE REPLACEMENTS: Cameron Murray, Reuben Cotter, David Fifita
JACOB KIRAZ – CTW – $560,500 – BE 132
RATING: 9/10
The last time I had Kiraz as a sell, he came out and had a monstrous score the next round so be careful I don't curse him again. The Bulldogs seem to have lost their spark the last two weeks and with that comes Kiraz scoring low. A 41 and 24 back to back sees his price halt at $560k and this is likely the highest he'll reach with his high break even. A sell for sure.
SUITABLE REPLACEMENTS: Alex Johnston, David Fifita, Reuben Garrick
Injury Ward
JASON SAAB – CTW – $495,700 – SEASON
TOBY RUDOLF – FRF/2RF – $463,000 – FINALS
JAKE TRBOJEVIC – 2RF – $452,300 – FINALS