The gimmick part of the season is over and it is now time to trim the fat for the run home. Thankfully from a Supercoach perspective there was only one serious injury (that we know of right now). There's no point bringing in cash cows anymore, it's all about reducing the deadweight and trading out any players who you wouldn't want as part of your seventeen each week.
Only genuine keepers and complete nuffs need apply. In previous seasons you'd want a solid 20-21 keepers for the final stretch. Given the carnage and COVID issues this season, you'll probably only want two or three nuffs this season, I think you'd want 21 at a minimum and 22 might be a better number. Of course that's dependent on how many trades you have remaining, if you're still hoarding them you can be a bit riskier with your selections.
Best call – None. Let's pretend I there wasn't a post last week. Bye planning is for mugs.
Worst call – BUY Jason Saab (12). I did mention that he'd be likely have a bad score on the weekend. Still a hold, see more below.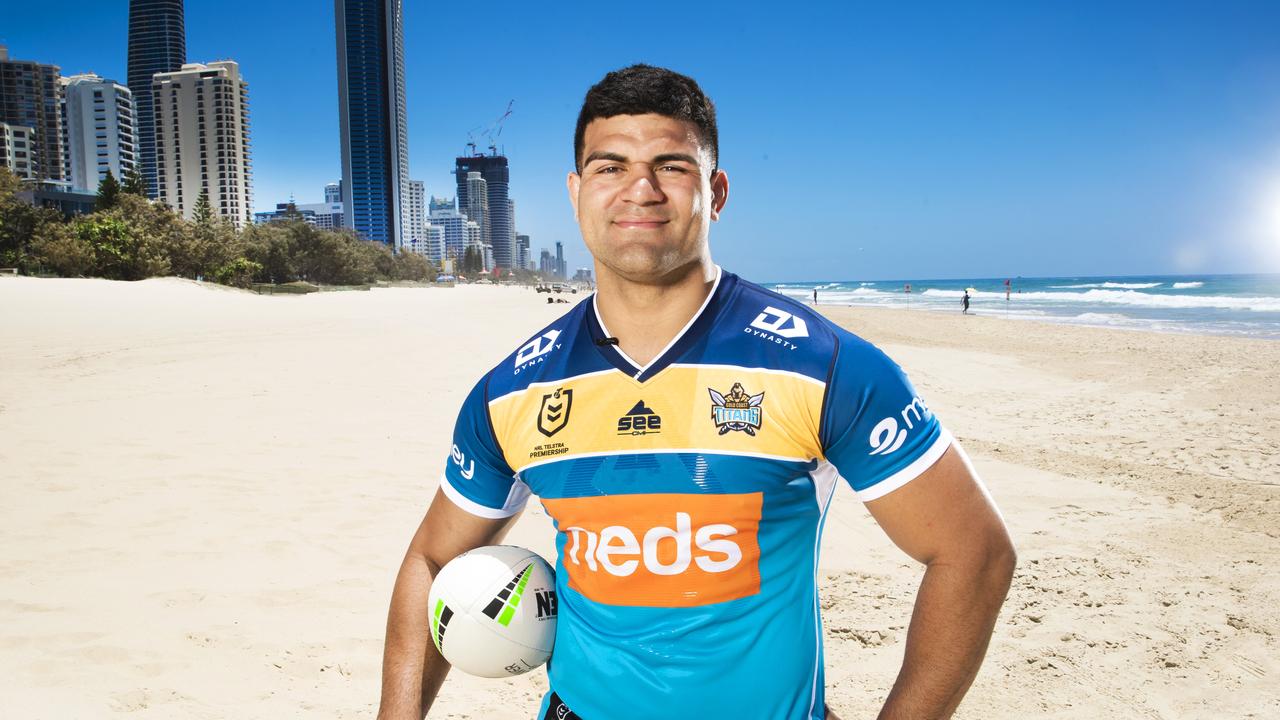 David Fifita ($668,000 2RF – 0 last round, Average: 92.3, Breakeven 80)
Due to his suspension he's a guaranteed starter this week against the Eels, and should be fresh having had a week off. Fifita has been one of the most consistent scorers this season, with only one score under 60, which was 47 in Round 14 against the Roosters where he only played 34 minutes. His second lowest score was 60 in Round 1. The Titans have a decent schedule for the last seven rounds after the Eels matchup, including games against the Dragons and Bulldogs.
Payne Haas ($492,300 FRF – 0, Avg: 63.8, BE 34)
There's a bit of caution given his last game included a try assist and line break assist, but when the minutes are there he's a must have. And with Matt Lodge heading to the Warriors there's very few options for the Broncos to take the brunt of the minutes in the middle of the field. After playing a season low 51 minutes against the Storm in Round 12, Haas's minutes have crept back up to over 60 in his last two outings.
Ben Hunt ($569,300 HOK|HFB – 0, Avg: 70.4, BE -16)
Possibly the best choice at HOK this season given the injury woes surrounding Harry Grant (which in turn affects Brandon Smith). Hunt was the best player on ground on Wednesday for Queensland and his NRL form has been sensational. Since Round 9 Hunt has only had one score lower than 55, which was 14 against *checks notes* …the Bulldogs? Regardless, he'll be even more pivotal for the Dragons in attack now given how many players are missing. He's even a possible choice at halfback if you are still holding Nathan Cleary and are uncertain about his performances upon his return.
Api Koroisau ($478,500 HOK – 0, Avg: 53.8, BE 53)
If you'd prefer a pure hooker rather than a dual half, and are short of owning Hunt by about $100k, then Koroisau is very attractively priced at under $500k. Like Hunt, Koroisau may even take more control of the ball in attack. It looks like a risky pick given his season average of 54 doesn't even place him in the top 10 for hookers, but he's had three scores above 70 in his last four outings including 97 against the Eels. The only score under 70 was 26 against the Roosters where he only played 54 minutes in a game they comfortably won. He also has 4% ownership, which makes him a huge point of difference for the run home. Not the safest option but could be a handy POD.
Valentine Holmes ($578,500 FLB|CTW – 0, Avg: 67.9, BE 111)
It wouldn't be an Origin series without a crushing Supercoach injury and Holmes was the victim this time. A shoulder injury suffered during Queensland's game three victory looks set to sideline him for up to a month. If you're short on trades then he could be held, but there's enough options in CTW to move him on this week and possibly bring him back in a fortnight. Given the Cowboys upcoming games against the Roosters and Storm he may have been a sell anyway. Non owners will be licking their lips at Holmes hopefully returning for Round 20 against the Broncos.
Sio Siua Taukeiaho $398,900 FRF – 57, Avg: 54.5, BE 45)
The Roosters prop hasn't been named this week due to a hamstring injury. The attractiveness of owning him was his ability to cover Round 17 and possibly kicking goals, and he'll be doing neither of them for the remainder of the season. With an average of 54 for the season and a three round average of 49, even if he wasn't injured there would be massive questions about holding him for the remainder of the season.
Josh Curran ($411,110 2RF – 0, Avg: 58.9, BE 58)
If you had held Curran hoping he'd slot back into a back row or middle spot upon return, then team lists were a big disappointment on Tuesday. Curran has been named on the bench and with the makeup of the Warriors bench there isn't the prospect of big minutes. With Origin over a number of 2RF choices available for the rest of the year, Curran is an easy choice to use for an upgrade to the likes of Fifita and Isaiah Papali'i.
Ryan James ($270,500 FRF|2RF – 16, Avg: 37.4, BE 36)
James did his part for owners who held him for Round 17, contributing a meagre 16 points in a round when bodies were at a premium. As long as he's still on the Raiders bench he's an auto emergency nightmare and can't be carried for the remainder of the season.
Tom Trbojevic ($995,200 FLB – 0, Avg: 129.2, BE 14)
Obviously.
Tohu Harris ($552,800 2RF – 0, Avg: 73.1, BE 90)
After talk of him missing a month he's miraculously been named in the 21 jersey this round. When he's fit he's a certified keeper, and by this point if you haven't traded him out you're committed to holding him given the paucity of trades.
Jason Saab ($526,700 CTW – 12, Avg: 48.6, BE 19)
As mentioned above he had a horrible score in Round 17, but the focus from my point of view was always Round 18. Manly face a depleted St George Illawarra team, and whilst Tom Trbojevic will be rested, the Sea Eagles other Origin players will be returning. Hopefully this means a tidy score for Saab this round.
Joseph Suaalii ($246,000 CTW|FLB – 0, Avg: 37.0, 44)
Out for the rest of the season with a foot injury. Given his current price, there's no reason to trade him out as you'd only be unlocking an extra $70k or so and a trade is worth much more than that this season. At least you know he won't be an AE nightmare.