Buy, Sell, Hold – Round 17
This could be the shortest Buy Sell Hold ever. Bye Planning (LOL) is out the window with a number of buy targets not playing, and players who were held for coverage are injured.
Personally, I've gone from having 12 playing pre trades down to 8. With that in mind, I may even hold my trades this week or bring in a keeper who isn't playing this week to prepare for the carnage that will be next week. Remember the carnage in Round 14? It's coming again for Round 18.
If you are trading this week, you want to be bringing in keepers or nuffs. With trades remaining dwindling, it's hard to use two trades on someone just to give you a number this weekend. Outside of Cody Walker, Rueben Garrick and maybe Alex Johnston, there are not many available players I would consider bringing this late.
Best Call – BUY Tom Trbojevic. How is he still only owned by 48% of teams?
Worst Call – SELL Connor Watson (101). Of course, he'd pick up two tries after suggesting he should be sold. Owners can hold for a bit longer and sell at a higher price, or even hold him as a backup hooker since that position looks dire this season.
Corey Harawira-Naera ($526,300 2RF – 61 last round, Average: 64.3, Breakeven 54)
Probably the only legitimate keeper left standing to trade in this weekend if you've been planning. CHN has played 80 minutes in all but one of his games this season, and in that game, he still managed 56 points in 65 minutes. A very safe option that can be played as one of the reserves in your final seventeen for the run home. He is passing 15% ownership this weekend, so he won't be as much of a point of difference as hoped, but pickings are slim.
Jason Saab ($479,800 CTW – 162, Avg: 51.1, BE -52)
Definitely chasing last week's points, but given the dearth of choices this week, you might have to. 80 points this weekend would see him jump by another $100k in value. That's unlikely since he's had seven scores under 40 this season, most of them were when Tom Trbojevic wasn't playing, and he's not playing this weekend. The main reason I'd suggest bringing him in is forward planning. The Sea Eagles will play the Dragons NSW Cup side in Round 18, seeing him crack 160 again. If you get him this week, he'll be at least $100k cheaper. Just don't expect much this weekend.
Daniel Tupou ($481,110 CTW – 49, Avg: 59.3, BE 105)
If you're unsure about Saab's potential this weekend, then the Roosters winger offers a similar upside at the same price and a much safer option.  Unlike Saab, he's only had two scores under 40 all season, and one of them was when Penrith belted chooks. He's facing the Bulldogs this week, who aren't going to turn around their form a week magically.
Xavier Savage ($173,700 CTW – 0, Avg: 1.0, BE 43)
This is the round to start nuffing out a CTW or 2RF, preferably dual position. Savage isn't dual-positioned but has been fast-tracked from SG Ball to first grade. He could give you a handy 40-50 points, play Round 18 and then hopefully disappear once the Raiders have some players return from injury.
Jarred Anderson ($173,700 CTW|2RF – 0, Avg: 0.0, BE 21)
To eliminate the risk of any auto emergency issues, you're going to need a nuff, someone who won't play is base-priced and preferably dual positioned. Enter one of the best nuffs in Supercoach history in Anderson. He's $173, dual-position where you need it (CTW/2RF) and hasn't played a game in fours seasons. The Dogs also have the best nuff draw you could ask for with games on Sunday in all but one of the last eight rounds after this weekend. And if he hasn't made the 21 this round, he's unlikely to make it for the rest of the season. So nuff out in confidence.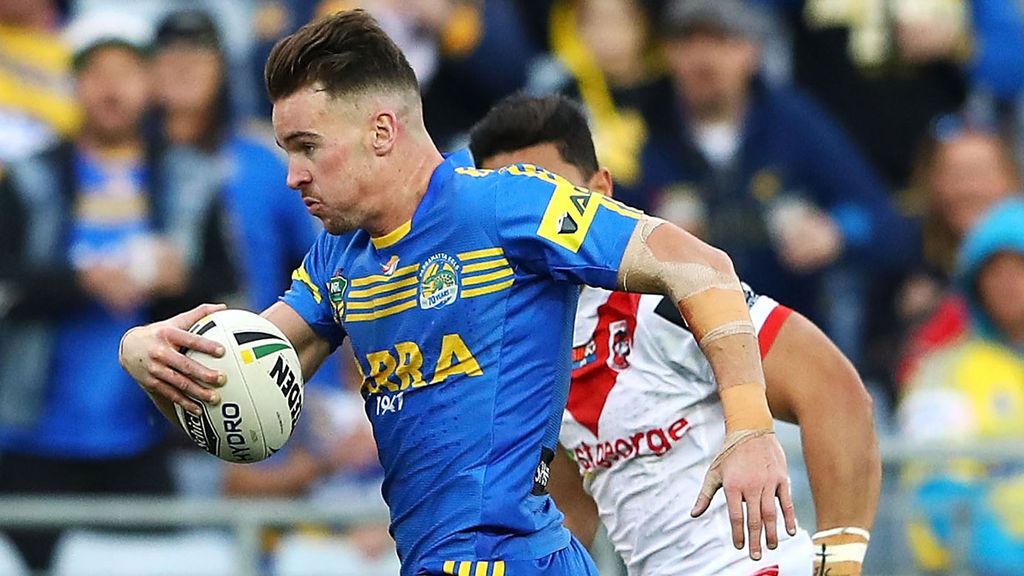 Clint Gutherson ($693,600 FLB – 28, Avg: 81.8, BE 134)
The king of Bankwest has been a handy and reliable choice at fullback over the past month when everyone else at that position had been dropping like flies. With his price peaking at a tick under $700k, it's the perfect time to trade him out and prepare for (hopefully) the post Origin return of Ryan Papenhuyzen.
Bailey Simonsson ($415,100 CTW – 28, Avg: 39.5, BE 86)
The only reason most were holding him was due to cover this weekend, and his injury last week couldn't have come at a worse time. If you held him past the first bye weekend, he's risen in value by over $100k, which is useful, but he won't feature in your final team, so there's no need to hang on to him.
Josh Curran ($411,100 2RF – 0, Avg: 58.9, BE 58)
If you were holding on to any hope that somehow Curran would sneak into the 17 after returning a negative Covid test, then you can stop holding your breath. Not an urgent trade but definitely surplus.
Josh Schuster ($476,000 5/8 – 0, Avg: 64.4, BE 41)
Schuster was one of the better bye covers, but a calf injury has kept him out of this weekend. He may return next round when the Sea Eagles face the Dragons, which, as mentioned above, could see some scoring records obliterated.
Matt Burton ($578,600 5/8|HFB – 18, Avg: 64.5, BE 119)
Burton's expectation of increasing involvement last week was ruined when he was moved to the centres at the expense of Tyrone May. Now Nathan Cleary and Jarome Luai are looking to miss the next 3-4 games, everything will be falling on Burton's head, and he will be the focus of opposing defences. At nearly $600k and with a 120 BE, this is the time to part ways.
Tohu Harris ($522,800 2RF – 22, Avg: 73.1, BE 90)
This really depends on how many trades you have. If you're running short, as I'm sure most of you are, then he's a hold as Harris has been putting up consistent numbers all season. His lowest before Round 16 was 57 against Melbourne. He was set for another big score with 22 in 23 minutes before injuring his shoulder. If you've saved a few trades, then you can move him this week for someone who is playing like Harawira-Naera, but the safest option is to hold.
Joseph Suaalii ($246,000 CTW|FLB – 24, Avg: 37.0, BE 45)
Named in 21, which was a gut punch for owners, but it sounds likely that he'll come into the starting 17 on game day. Keep an eye on Stilesy's late mail as usual, but if he plays, he'll be instrumental.
Ryan James ($274,800 2RF|FRF – 0, Avg: 39.5, BE, 22)
A nice surprise for those who held him through the last two months. I'm sure we'll all enjoy his 25 points. He will have to be traded out after as he will be an auto emergency issue.