Buy, Sell, Hold – Round 13
The first bye week feels a little different this season. Just 13 scoring players and not a hell of a lot of genuine guns on the offering for this round. It's a tough one – with two other byes still to come, do you hold fire on making rash trade decisions and save it for down the track? And what about the tough Round 14 looming ahead – Parra, Manly and the Knights all missing, and the risk of Origin restings. Despite all the help with scoring, it's still a tough time of year!
Josh Schuster – $332k – 2RF / 5/8 – BE -26
Schuster finally, finally, finally repaid the faith of long-suffering owners last round when he roared into life with a big hundred, looking light years (and kilos) away from his early season efforts. Hopefully a long stint on the park awaits, but either way, if you don't yet own him, you've only missed one price rise and might as well join the 42% who do given this is what he can do on his day. Worth tempering expectations given it was just one week, but it's a risk-free play to make at this stage. Just be wary he doesn't play in R14.
Kalyn Ponga – $511k – FLB / 5/8 – BE -7
Ponga was somewhat of a surprise omission from the Maroons' squad and you have to think it's due to the head knocks (and the wild non-play the ball last week). Either way, he's now bumped Lachlan Miller to the bench and taken his fullback spot from him, and potentially the goalkicking if you're lucky, though it looks like Hastings will take on those duties if Barry Toohey is to be believed. A rare fallen gun who's playing this week and should be raring to go after the missed selections. A couple of risks with him – obviously the HIA one, he may get himself back into Origin frame, and he doesn't play next week. But he's coming up against a depleted Manly side, at home on a Sunday afternoon. If he can stay on the park, that should mean a very handy score.
Tohu Harris – $603k – 2RF/FRF – BE 19
The Warriors have a great run ahead, playing seven of their next eight matches, and are basically untouched for Origin. 5 of those 8 are also over in New Zealand, so this is their chance to really make a run for it. That should all start with a guy like Tohu, who has battled knee injuries this season but has had a week to refresh and is coming off scores of 96 and 71. And look at the base in those scores – averaging 44 tackle points and 24 hitup points in those matches. A very safe body to carry you through a tough stretch.
Jeremy Marshall-King – $673k – HOK – BE 85
I have JMK over Cook for a couple of reasons.
1) JMK won't play Origin, and Cook is a great chance to get back in there at some stage, particularly if Latrell has his way.
2) the Phins play 7 of the next 8 games, the Bunnies just 6.
3) He is the clear number two hooker in SuperCoach, averaging more than 7PPG more than Cook and just two shy of Grant.
4) JMK has had 4 games over 70 points, Cook just one. Does the cheaper pricetag really justify going the clearly inferior SuperCoach player over a livewire who's been raining attacking stats all year?
Both the Bunnies and Phins have disrupted sides thanks to Origin selections, so it's hard to see one suffering more than the other during that time. The biggest plus here is point number 1 above – one poor performance from Koroisau and Cook's straight back into their side.
Jamayne Isaako – $681k – CTW/FLB – BE 51
Isaako has been unreal so far this season, and has pretty much the same benefits as JMK above – with Isaako the second highest averaging CTW of all players with more than 2 games to their name. He kicks goals, finds the line and hasn't had a poor game once this season with a low of 44. It's hard to understand where this form has come from given he was struggling for years before this. Either way, don't question the results, just get amongst them if you can afford to.
Dallin Watene-Zelezniak – $496k – CTW/FLB – BE 51 / Mikaele Ravalawa – $523k – CTW – BE 82
It's the bye round CTW lottery again! If you can't afford the lofty pricetags of a Campbell Graham or Isaako, why not go a midranger in a side who will play plenty of games over Origin and should fall over the line at reasonable frequency in that time? Refer Tohu's schedule above for DWZ's reference. Outside of a 99 (against the Storm), DWZ has been steady in his return from a calf injury but now has a clear run of games, plenty at home, to start putting some big scores up. One for the risk-takers if you want to jump on someone not many would be considering who has plenty of upside.
Ravalawa on the other hand is the more proven commodity at SuperCoach, showing historically he can score well in patches. Maybe that patch comes off the back of a coach change and having his regular partner in Zac Lomax back next to him. This is a rocks or diamonds guy you're taking a big punt on – but has the Phins here and a tired Panthers side the next week. A couple for the risk-takers amongst us.
Other options might be Kotoni Staggs if you somehow see a resurgence coming (he's currently under $400k…) and Sean Russell at $429k given the Eels' run of bye games coming up.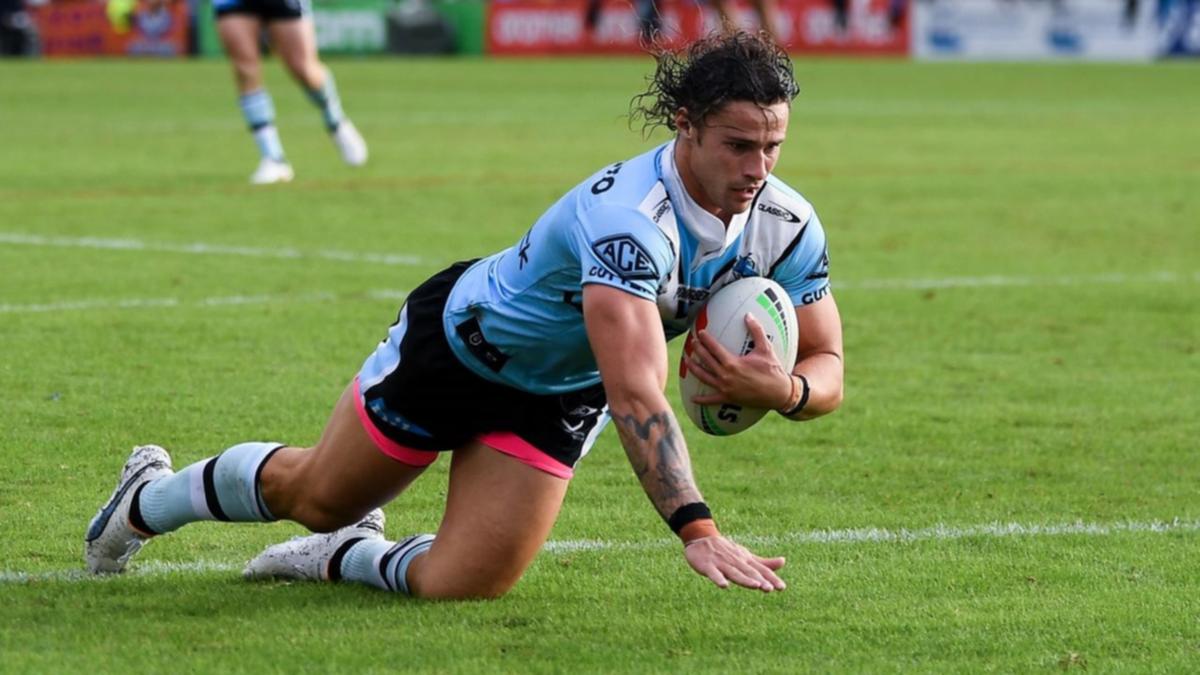 Nicho Hynes and Nathan Cleary.
Both players back up at home after Origin and are just not worth the trades given how far ahead they are in the halfback position at SuperCoach (although check out Toby Sexton and that massive 95 average from his one game!). Unlike other positions where the top of the range is relatively close to the second and third tiers, there's not a lot of value below them if you consider that you will definitely (definitely) have to trade them back in at some stage with their massive pricetags. Moses had the big game last week and the solid bye coverage, and SJ has a handy run of his own, but given they are likely to back up in between Origin games (w, is it really worth it?
Non-Origin players who will definitely suit up for Round 14.
Looking at the likes of Turuva, Wilton, Preston, Hosking here. If you've got them, they will really come in handy for next week when the Parra/Manly/Knights players we've loaded up on go missing. Worth keeping an eye on your numbers for next week as it could be even harder than this round to get a full quota.
Valentine Holmes – $624k – CTW – BE 52
Possibly a controversial one given Holmes has been very consistent in a very inconsistent Cowboys side, but with Origin and the Cowboys' bye schedule (will definitely miss R13, R15, R16 and R19), now is a great time to cash in to play the CTW lottery. You're missing a lot of points there and there are plenty of other CTW guns around that pricetag who can provide them. Three of his last four games have gone for less than 53 points so it's not like you're turfing him at the height of a purple patch either.
Harry Grant – $656k – HOK – BE Approx. 90 (BEs unknown for bye players this round)
Unlike Hynes/Cleary above, this gun is a little easier to trade out given that, while he's still top of the charts, he's not that far ahead. Fresh off a 34 (surprisingly not his lowest score of the year) and now goes into the Origin period where he'll miss time. It's the perfect chance to jump on someone like a JMK who is providing very similar points and will play a lot more than Grant over the next few months.
Ryan Matterson – $694k – 2RF – BE 88
The calf injury came at a horrible time, with Parra having a golden run through Origin. With Matto now to miss a month, and having been benched of late (but still scoring well), it's too much cash to have sitting on the sideline.
Reece Walsh – $649k – FLB – BE 91
Walsh's call up to the Origin squad now means an easy decision to make for the 30% of coaches who still own him. He has stalled a little after flying out of the gates to start his year, with only one score above 70 since R7. The likes of Ponga and Gutho should be fair targets.
Cameron Munster – $747k – 5/8 – BE Approx. 110
You're paying for the upgrade but the likes of Cody Walker and Dylan Brown are must-haves for this stretch coming up, while Munster will only play 4 games at best until R20 assuming he doesn't get given a rest.