Buy, Sell, Hold – Round 10
Round 10 already? This season has flown by, and it's time for Magic Round. Which won't be magic for most Supercoaches (I'm surely not the only person to make this reference, please don't cancel me if someone else did first), as there's plenty of changes this week to work around.
Best call – BUY Josh Curran (57). His lowest output of the season but played another 80 minutes and still has a low break even.
Worst call – BUY Keaon Koloamatangi (36). Was always going to be an uphill struggle for the Bunnies but I don't think anyone expected what happened. It's hard to generate Supercoach points when you're constantly watching your opponent take conversions.
Tyson Gamble ($186,800 HFB|5/8 – 55 last round, Average: 57.5, Breakeven -49)
His third game is coming at the perfect time, as owners of Cameron Munster will need a replacement and Josh Schuster has most likely peaked in price. Wenin mentioned he could be an auto emergency nightmare in his team's analysis yesterday, but he's posted base stat scores of 30 and 33 which is excellent for a half. At $186k and dual position, it's a very low risk option that frees up a chunk of cash to upgrade elsewhere.
Ryan Matterson ($579,800 2RF – 85, Avg: 61.8, BE 64)
After missing a month due to concussion, Matterson has stormed back into If you take out his HIA affected score of 35 in round 3, Matterson is averaging 70.7 points in his three games this season. With a break even of 64 you can wait a week, but he's a proven gun that's a huge point of difference right now at 5% ownership.
Jason Taumalolo ($601,500 2RF – 101, Avg: 58.7, BE 77)
Another returning gun who shapes as a better head-to-head option than Matterson. After base stat scores of 30 and 41, he returned to his best with 62 against the Broncos. His base + power stats were 78 as well, indicating it wasn't just the try that contributed to his big score. Taumalolo may not play 71 minutes every round, but as long as he's above 50 then he'll be worth owning. And like Matterson, he's a keeper that is currently around 5% ownership.
Jarome Luai ($616,900 5/8 – 81, Avg: 78.9, BE 84)
If you don't want to replace Munster or Schuster with a cash cow, then Luai is the best premium option available. This season he's had one score under 57, which was 46 against Melbourne. That That sort of consistency is amazing for a secondary playmaker, let alone one who is playing with someone like Nathan Cleary who touches the ball more than any other half in the competition. Plus, he'll be running the Panthers in Round 13 when Cleary is on Origin duty, assuming he isn't selected himself. Even if he is, he could still score more in three games before Origin than anyone else you pick who will cover Round 13 as well. H2H coaches should pick him up regardless if they're chasing points.
David Nofoaluma ($534,900 CTW – 113, Avg: 63.0, BE 41)
Despite all the drama at the Tigers this season, Nofo has been one as dependable as always. Even his ordinary games this season he has been producing great base stats, averaging 31 in base alone over his last seven games, which is outstanding for a CTW. Given that break even and upcoming games, it is likely he will be back closer to $600k very soon. Nofoaluma also plays Round 13, against a most likely weakened Panthers side. It's a great chance to lock him in for the rest of the season.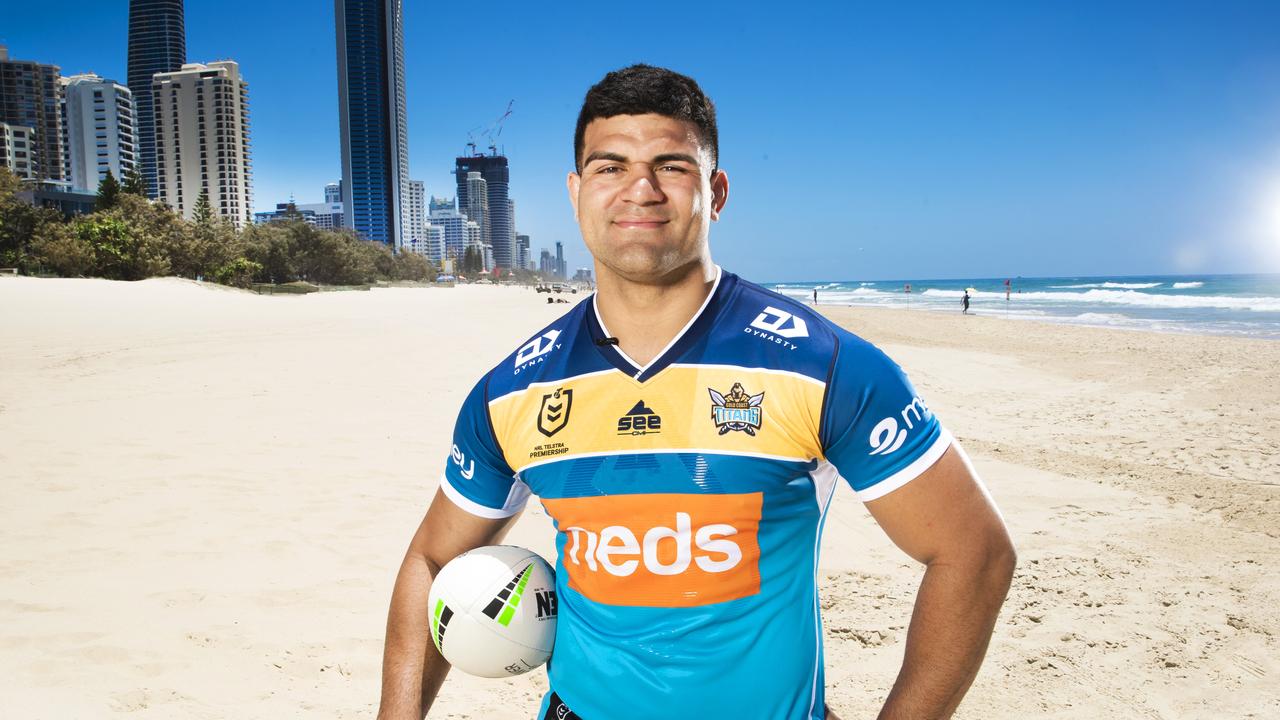 David Fifita ($851,900 2RF – 97, Avg: 100.7, BE 144)
With the Titans backrower likely to miss three of the next four games through suspension and Origin selection, it's hard to carry $850k on the bench for such a long stretch. Even if he plays one game and gets 100, you could bring in someone like David Klemmer who could average 60 during that period and give you an additional 140 points. This is especially true for head-to-head owners who don't need to worry about bye planning and could replace him with Taumalolo. The downside is you need to find $850k to bring him back in Round 14. He won't lose any cash this week as he's not playing so you don't have to trade him this week,
Cameron Munster ($614,300 5/8 – 100, Avg: 73.6, BE 70)
Harry Grant ($598,400 HOK – 59, Avg: 71.8, BE 54)
A tough week was made even tougher when the Storm announced that both Munster and Grant would miss the next two weeks. Again, they're likely to miss three of the next four (unless Reed Mahoney jumps Grant for the Queensland #9), making it very tough to hang on to them. Munster is easily replaced with Gamble at the low end or Luai at the high end, while Mahoney would be a fine addition to replace Grant.
Jordan Rapana ($579,500 CTW – 65, Avg: 67.8, BE 77)
The Raiders winger has been in excellent form this season and has increased in price by over $200k so far. He hasn't been named due to a hamstring injury, which could see him miss one or two weeks. We all know how troublesome hamstring injuries are and given the Raiders don't play Round 13 he can be safely traded out this week.
Benjamin Condon ($327,300 2RF – 15, Avg: 43.7, BE 80)
Condon's late switch to the bench was a nightmare for owners as he played 33 minutes for just 15 points, effectively ending his use as a cash cow. He dropped $23k last week and is projected to lose another $25k if he scores 45, which looks unlikely given his #17 jersey. Combining him with a trade down to Gamble should free enough funds for a significant upgrade.
Adam Doueihi ($570,500 5/8|FLB – 141, Avg: 74,8, BE -18)
Doueihi had been one of the most impressive players for the Tigers this season, so of course they did the most on brand thing the Tigers could do and moved him to the centres for Moses Mbye, who hasn't been Supercoach relevant since 2016. Despite Doueihi playing on an edge he's still worth holding with a negative BE and playing Round 13, with the hope that he finds his way back into the halves by then.
Connor Watson ($465,900 HOK|5/8 – 49, Avg: 61.0, BE 60)
Usually, a player in Watson's situation would be a sell this week, with his price having peaked and minutes declining. The last two rounds he's played fewer than 50 minutes, dropping to 39 last week. The only things keeping him around are his strong PPM in those games (1.3 for both) and the fact most of us have a lot of issues this week. His ability to slot into the 5/8 position will help Munster owners who don't want to go down the Gamble path.
Stefano Utoikamanu ($325,100 FRF – 32, Avg: 42.9, BE 43)
Jake Simpkin ($267,200 HOK – 54, Avg: 48.0, BE 5)

Two more Tigers casualties this week, with both Utoikamanu and Simpkin sitting in the reserve slots, crushing the hopes of owners expecting them to provide bye coverage. The good news is that they play the first game on Friday evening and you'll know in advance if they end up back in the 17. If they don't play, they're worth holding, and in Simpkin's case will continue to make money. Head-to-head owners can cut bait on both of them, however.
Sam Walker ($599,000 HFB – 34, Avg: 85.5, BE 19)
I can understand the desire to trade Walker out after his lowest score of the season against the Eels. If you need some cash to upgrade elsewhere then Walker to Gamble will do that (as 500+ owners appear to be doing), or even get Nathan Cleary in if you didn't start with him. But Walker is two games removed from scoring 164 and that came after a 125. Walker still has some money to make with a BE of just 19. I'd rather miss out on Gamble than give up on Walker too early.